Columbia professor Tim Wu came to the Big Think studio to talk about clickbait. What happened next will shock you.
Tim Wu, author of The Attention Merchants, is in a unique position to talk about the emergence of clickbait and viral culture – he's spent the last few years researching what gets our attention.
BuzzFeed is synonymous with this species of content, so it's not surprising to learn that the first instance of a viral story originated from Jonah Peretti, the co-founder of BuzzFeed and The Huffington Post. Wu tells the funny story of Peretti's first viral escapade, and notes that the media hasn't stopped trying to catch that lightning in a bottle success since. Almost every entity in the online news and entertainment world today is in a permanent battle to master the art and science of viralty, to harvest the most attention. Why? For its re-sale value to advertisers.
Wu acknowledges that it has not been a particularly positive influence on our culture, but it's fascinating when it's viewed as a project to understand people. In Wu's research, he came to the realization that although the cry of 'Clickbait!' has angrily amplified over the last five years, the phenomenon is anything but new. The penny newspaper headlines of the 1830s were capitalizing on suicides, divorces, and crazy events to hook people in. 'If it bleeds, it leads' has been the news media's slogan for over a century.
Clickbait is not a new cultural phenomenon, but an ancient biological one: what makes us click is exactly what made us tick in prehistoric times. Sex, food, death, violence, women in distress, kittens (don't scoff, falling for cute things is a serious biological necessity – our ancestors had to be neurologically addicted to their babies to ensure they'd protect them), all of this calls to the most base level of our humanity. We're hardwired to react to things that alarm or entice us from a survival point of view. "These modern day clickbait things are getting at very basic principles of our neurobiology that are there for a reason," Wu explains.
The intentions of clickbait and viral content can and should be demonized; it's a manipulative way for media platforms to capitalize on the public's attention. We are less and less able to spend our attention thoughtfully because our biological and psychological buttons are constantly being pressed. In an ethically perfect world, media companies wouldn't do it; but in a capitalist system to refrain is to die. These organizations put in the research and were smart enough to figure out exactly what makes us click. They've laid the bait, but only you are in control of your reactions. Not clicking is the best way to send feedback.
Tim Wu's most recent book is The Attention Merchants The Epic Scramble to Get Inside Our Heads.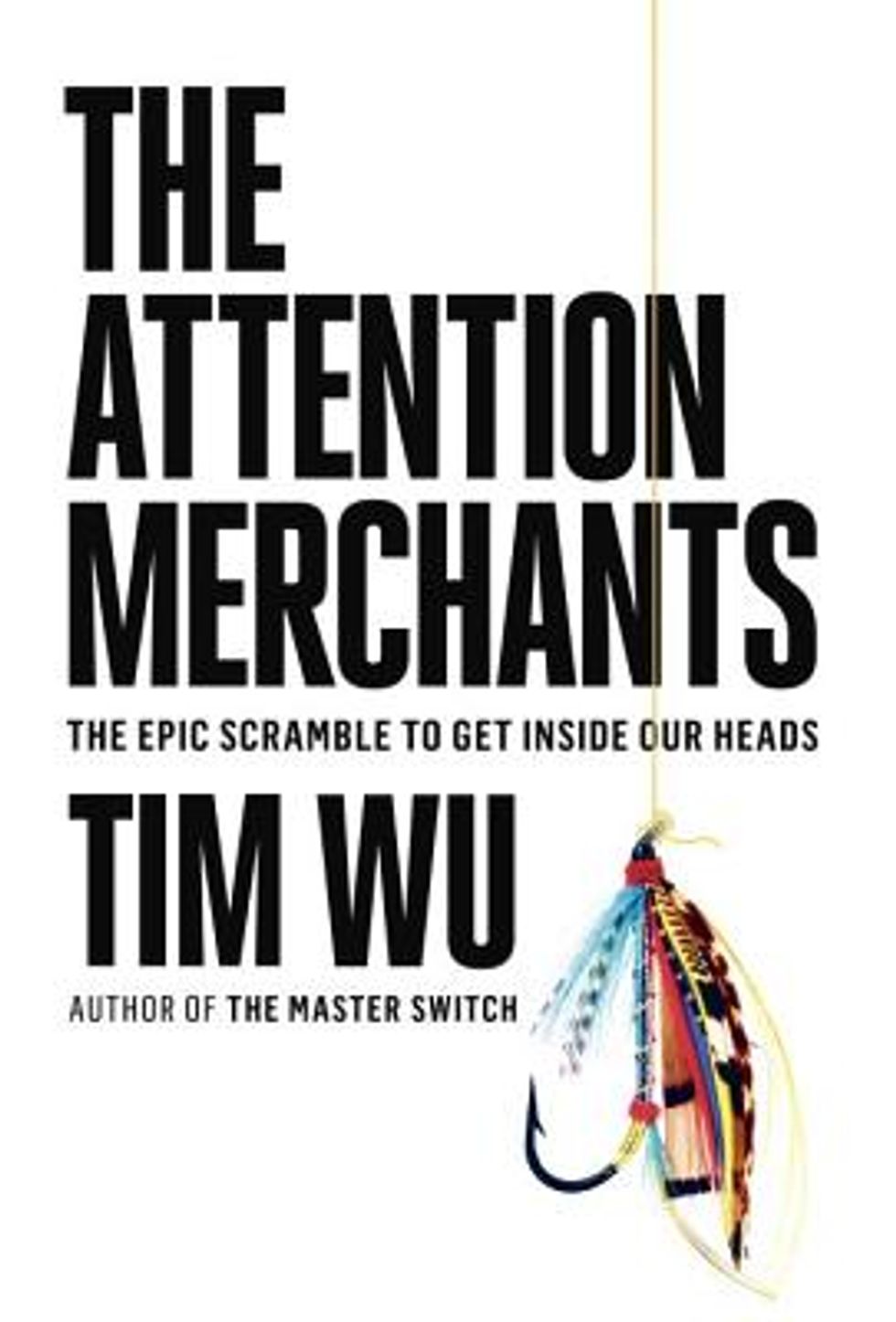 If Donald Trump's political strategies look familiar, says Tim Wu, it's because we've seen them before. Where? In the totalitarian regimes of China, North Korea, and Germany.
On November 2nd, Columbia law professor Tim Wu tweeted: "What is the political press going to do for ratings after this blockbuster election winds down?" It's a funny question, but a serious reflection on the disturbing amount of coverage the Republican candidate has enjoyed. The U.S. has a private media, but the coverage has been skewed one way, and even in his most controversial moments Trump has mostly profited from the millions of dollars of free advertising he has received. Every time you turn on the TV or head to a website's home page you see one person. Wu draws an interesting parallel between this phenomenon and totalitarian regimes, like North Korea where everywhere you look you see the Great Leader, or China in the '60s, where Mao's face was omnipresent. Trump is inescapable.
It's just one of the strategies the candidate shares with fascist regimes – and before we go any further, Wu is clear that he is not comparing Trump's views to those of fascist leaders; he is highlighting the similarity of their methods.
Wu's latest book The Attention Merchants is an ethnography of advertising culture, examining the way external forces and agendas creep into our minds and influence us – a practice politics is also deeply tied into. Trump is, as Wu says, a "master attention merchant", and upon breaking down his strategy it turns out he understands something many fascist leaders in the past have also understood: the best way to attract attention and inspire intensity in your audience is to make them afraid. Trump has tapped into the unconscious fears and hatreds of his supporters by overstating the danger the United States is in, and creating enemies much greater than reality supports. "If you study carefully the rise of the Third Reich, it is fascinating how well the speakers of the Third Reich targeted unconscious, unspoken but truly present fears, hatreds, powerful emotions, you know, far beyond the thinking mind," says Wu. "And I think that those techniques whether or not you're a Nazi or Hitler, whatever you are, are effective for anyone who wants to captivate their audience and inspire an angry rally."
Tim Wu's most recent book is The Attention Merchants The Epic Scramble to Get Inside Our Heads.