Research shows that the way math is taught in schools and how its conceptualized as a subject is severely impairing American student's ability to learn and understand the material.
One derivative coming right up... (Photo: Getty Images)
Americans continually score either in the mid- or bottom-tier when it comes to math and science compared to their international peers.
Students have a fundamental misunderstanding of what math is and what it can do. By viewing it as a language, students and teachers can begin to conceptualize it in easier and more practical ways.
A lot of mistakes come from worrying too much about rote memorization and speedy problem-solving and from students missing large gaps in a subject that is reliant on learning concepts sequentially.
It comes as no surprise to most people that Americans perform worse in math and sciences than many of their international peers on the world stage. The numbers don't lie: A recent national survey from the Organization for Economic Cooperation and Development found that 82% of adults couldn't determine the cost of carpeting when given its dimensions and price per square yard.
Unlike the more difficult and comprehensive math tests given to test students' comprehension, this test was for basic numeracy skills. The United States fell behind in 22nd place.
For a country that has boasted, or at least hosted, some of the smartest minds and most competitive research labs, companies, and universities in the world, there is a strange disconnect between our overall mathematical ability and our professional output. There is no doubt that a lot of Americans are bad at math and even suffer crippling math anxiety from a very young age.
But why? It has to do with a few reasons: how math is presented as a subject, how it's taught, and what's expected from American students.
Why the U.S. needs to change its collective view of mathematics
Mathematics has been taught a certain way for decades in U.S. schools. Maybe it's time for that to change.
Getty Images
One of the first things that comes to many people's minds when they think about math is rote memorization, impracticability, and the old slacker adage, "When am I ever going to need to use this?" The quadratic formula, sines, and cosines have gotten a bad rap and taken a verbal beating by an innumerable amount of high schoolers for probably more than a century.
The vast majority of people who haven't had to use an equation since their senior year or cram session in college just don't see the value in math. That's because they fundamentally misunderstand what mathematics is.
Neil deGrasse Tyson put it succinctly when he said, "Math is the language of the universe. So the more equations you know, the more you can converse with the cosmos."
Now, that's part of the equation, but not all of it. Math, in a sense, is a way to speak and manipulate the world in a logic- and reason-based system using a specialized written language.
It is the language of numbers, quantity, and space, and it's used in applications for engineering, physics, and so on. It's doubtful that math is presented this way to children or students at an early age. But that's just one part of the problem with how we approach math.
Why it's easy to fall behind in math
Professor Po-Shen Loh at Carnegie Mellon believes that everyone is a math person; all they lack is proper instruction. In an interview with Big Think, he went on to say that math is a language that builds upon itself, and not understanding the foundations of math is like not understanding the roots and structure of a language.
Essentially if a student doesn't catch on in their first years of instruction, it's going to be very difficult for them to reverse course and excel later on down the line. He believes it is essential to catch this early on and address it before a student's issues with math reach a point where they feel "they're just not good at math."
Professor Loh goes on to say that "Mathematics is the principles of reasoning. There are ways to show you how these basic building blocks of reasoning can be used to deduce surprising and difficult things."
One major reason that mathematics is difficult to understand is because it is a network of prerequisites. Everything, all of the concepts, are chained in sequences of dependencies.
If you miss an important concept earlier on—say, not being able to understand how to chart a simple algebraic equation on a line graph, you'll have no idea how to go on to charting even more complicated equations.
Loh goes on to say that this is much more prevalent in mathematics than history, for example. If you didn't fully understand the War of 1812, it's not going to impact how you learn about the Civil War—aside from the occasional historical patterns you may or may not recognize, of course.
The way to address this is to provide a learning environment for everyone that moves at their own pace, to make sure to fill in the gaps, and to catch those lapses in understanding before they get out of control.
And if you're already in too deep, say, as a college grad or just an adult who wants to learn… well, it's time to start from square one.
A faulty learning and teaching methodology
A few years back, the Programme for International Student Assessment (PISA) dug a little deeper into how math is taught. A 2012 assessment questioned how students approach the subject. Their responses were categorized in three learning styles: some students relied mostly on memorization, others tried to relate new concepts to ones they've already learned, and finally, some used a self-monitoring approach in which they evaluated their understanding and focused on concepts they had yet to learn.
Without much of a surprise, it turned out that the memorizers were the least likely to achieve high scores and understanding. The United States ranked in the top three for this learning method. A more in-depth look showed that memorizers were about a half year behind students who used either relational or self-monitoring strategies.
Research has shown and most likely loads of anecdotal evidence shows that most math classrooms in the United States equate comprehension and skill with speed. Students who are the fastest on their time tables race against the clock to see how fast they can write down their memorized lines. This is not learning, this is not comprehension.
Studies show that stress interferes with the part of our brain we use to manipulate mathematical facts.
Getty Images
Studies have shown that children manipulate math facts with their working memory, an area of the brain that will go offline when they experience stress.
Now put together 45-minute timed tests in a condensed school year or semester combined with math anxiety, faulty instruction and expectations, poor learning methods, potential lapses in the fundamentals, and the problems start to pile up. As a result, the part of the brain responsible for mathematical thinking literally shuts off, and you start to see why Americans are so bad at math.
Leading mathematician Laurent Schwartz wrote in his autobiography that he was a slow thinker in math and even believed that he was stupid. That is until he realized that "What is important is to deeply understand things and their relations to each other. This is where intelligence lies. The fact of being quick or slow isn't really relevant."
The problem has been diagnosed, and a few pieces of the solution have been put together, but something is still missing.
Why new methods of teaching math aren't working
We've tried different methods of teaching math over the years, but have any of them worked?
Getty Images
Many potentially great minds have probably been turned off by the fast-paced timed tests and wonky teaching methods presented through the years. The language of math needs to be presented in a way that shows how it connects to the world and demonstrates its great capacity for understanding and manipulating reality.
If more people could tap into this infinite matrix of power, they'd be able to engage in the wondrous world of math and unlock unknown potentials. It's not for a lack of trying that we've failed; it comes down to instruction yet again.
Despite being today's newest fad and the subject of ire from many on both sides of the political spectrum, Common Core is our latest panacea for our math woes. Yet we still suffer from what math professor and author John Allen Paulos calls innumeracy—a mathematical illiteracy akin to not being able to read or write.
What is needed is a fundamental shift in how we view mathematics as a subject so we can learn to imagine how it can benefit and help us in different fields. In addition, we need to make sure that it's taught in a way that no student skips past the fundamentals. Instructors and teachers at all levels must make a systemic change if we're to see any progress. Could this change be Common Core or a different teaching philosophy? We'll find out in the years to come.
Americans are, often with justification, regarded as not being versed in philosophy. This is a shame, as the United States and the colonies that proceeded it have produced many great thinkers
Americans are, often with justification, regarded as being poorly versed in philosophy. This is a shame, as the United States and the colonies that proceeded it have produced many great thinkers. Here is a list of ten of the greatest philosophers the United States has given the world.

Please note, several great American thinkers, such as Martha Nussbaum or Noam Chomsky, have made it to our other lists of thinkers, and the members of this list were selected in part as not to overlap with the others.
 1. Jonathan Edwards (1703-1758)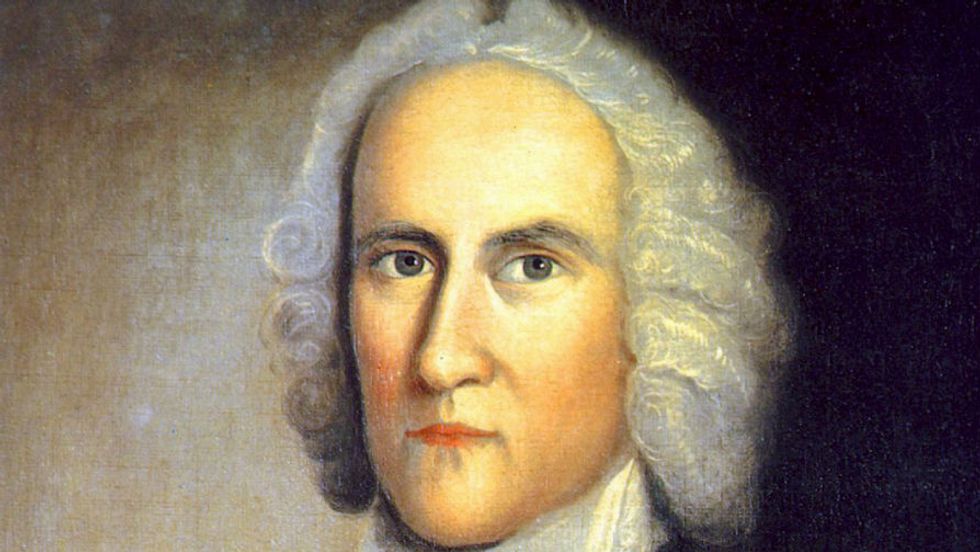 A Calvinist minister who was part of the "Great Awakening", a revivalist movement in Protestant Europe and British North America that focused less on ritual and more on personal experience. Edwards argued in Freedom of the Will that God's supreme sovereignty, his foreknowledge, and the requirement that events have causes prohibits our having much free will.
He toured extensively at the height of the movement, giving sermons on the grace of God, personal religious involvement, and religious fervor. Shortly before his death he replaced his grandson Aaron Burr as president of Princeton University.

You have reason to wonder that you are not already in hell.- A line from his sermon, "Sinners in the Hands of an Angry God." 
 2. Thomas Paine (1737-1809)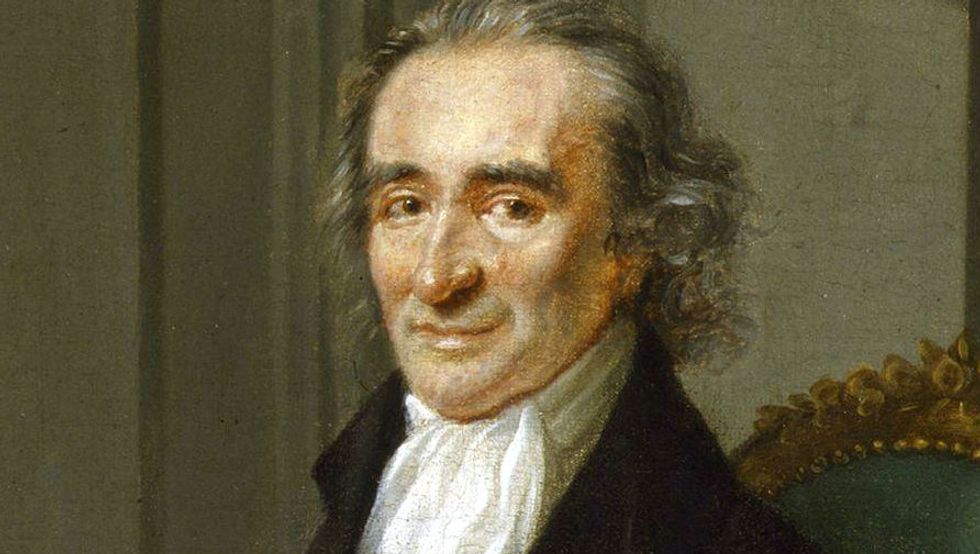 He was a philosopher, poor excuse for a solder, and author of one of the most widely read documents in American history. Thomas Paine was one of the more radical members of the intellectuals behind the American revolution, calling for independence in Common Sense long before anyone else was by using enlightenment notions of the rights of the ruled.
After the American revolution he moved to France, where he served in the national convention and helped to draft the first constitution of the French Republic-despite not speaking French. He published the book Agrarian Justice, which re-introduced the idea of the basic income to western thought. He also defended the French Revolution against Burke in the book The Rights of Man, in which he also proposed a state funded old age pension.

"A statue of gold should be erected to you in every city in the universe"- Told to Paine by his one-time revolutionary ally Napoleon Bonaparte, who claimed to have slept with a copy of The Rights of Man under his pillow.

3. Ralph Waldo Emerson (1803-1882)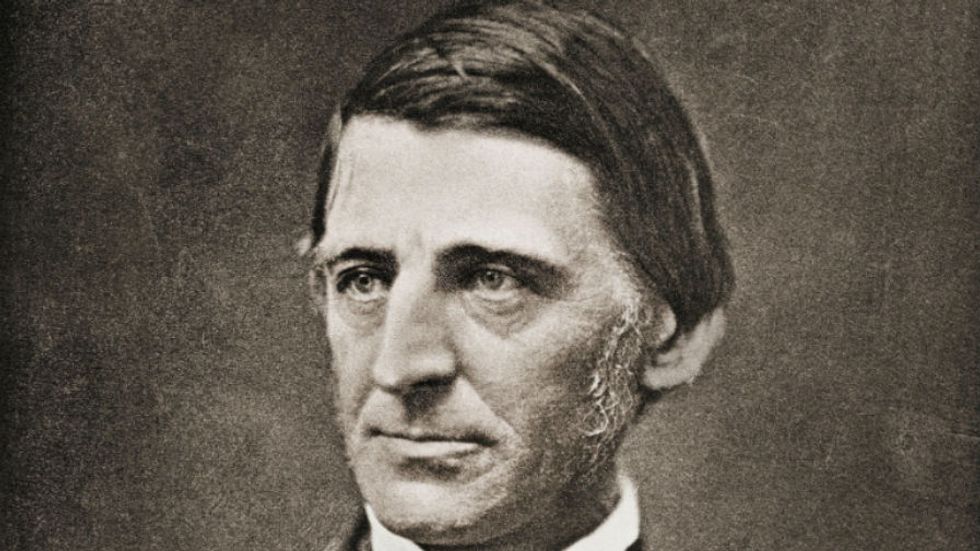 The greatest of the Transcendentalist philosophers, though he is often considered as much an author as a philosopher. Emerson began his career as a minister, but left the pulpit after the death of his wife. His writings cover many topics, including education, self-improvement, nature, and the dignity of the ordinary. A pantheist, he held that the divine was manifest in all of us, and that we therefore had a divine duty to be ourselves.
He gave woodlands he owned to his friend and fellow thinker Henry David Thoreau, who used the land to build the cabin where he wrote Walden. Nietzsche claimed his as an influence. An overview of his ideas can be watched here. He was also the godfather to our next entry.

"It is easy to live for others; everybody does. I call on you to live for yourselves."- Journal entry for May 3, 1845
 4. William James (1842-1910)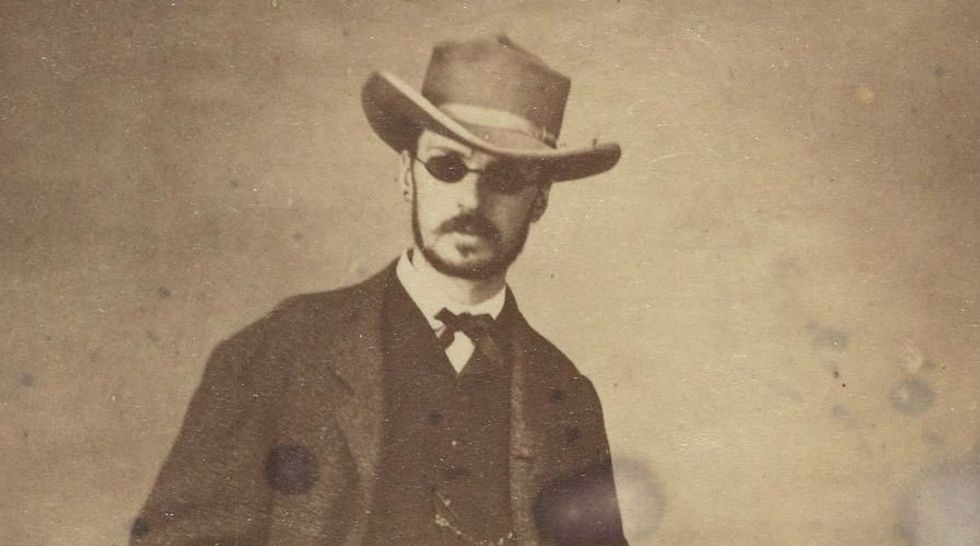 A young James in Brazil
A physician, psychologist, and philosopher of the Pragmatic school, James' work covers topics stretching from education and epistemology to metaphysics and mysticism.
His book The Varieties of Religious Experience: A Study in Human Nature, foreshadowed his pragmatic philosophy. In it, he argues that religious experiences are human experiences and discusses the possible causes of mystical events.  His long-outdated text Principles of Psychology was immensely popular and influential in shaping early American psychology. When measuring by citations, James was one of the most influential psychologists of the 20th century.

The art of being wise is the art of knowing what to overlook. – from The Principles of Psychology
5. Charlotte Perkins Gilman (1860-1935)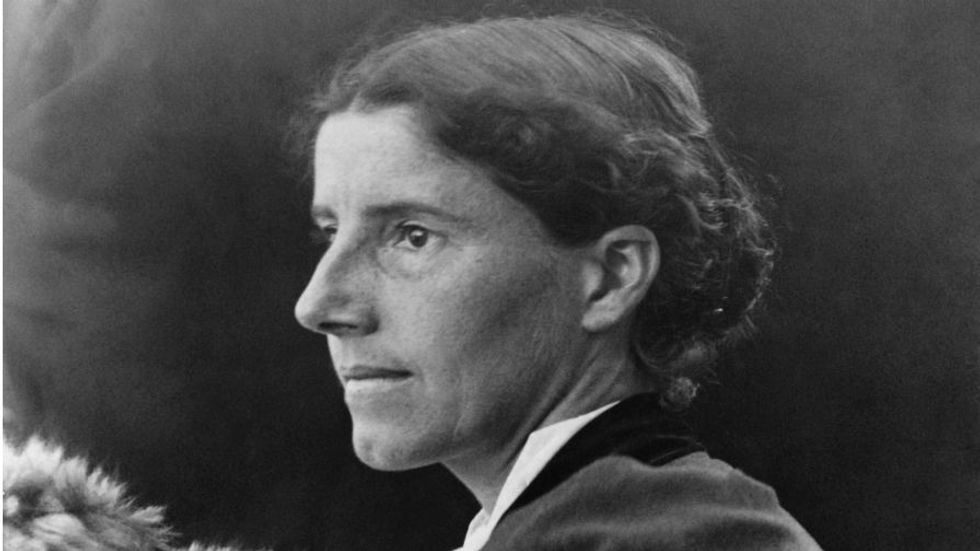 Feminist philosopher, social reformer, and author of several novels and stories, her work focused on the problems of women prevented from reaching their full potential. In Women and Economics, she argues that women work just as much as men do but have been sidelined into domestic roles and made dependent on men as a result. She also noted that gaining the vote would be insufficient for true progress. Her novel Herland envisions a world free of men, where women, freed of domestic work and gender roles, have built a utopian society. 
You probably read one of her stories in high school, The Yellow Wallpaper. Written after a doctor tried to cure her Postpartum psychosis by means of a useless "rest cure", she mailed him a copy of the story in hopes he would reconsider the validity of the treatment.

Only as we live, think, feel, and work outside the home, do we become humanly developed, civilized, socialized.- Women and economics.

6. John Dewey (1859-1952)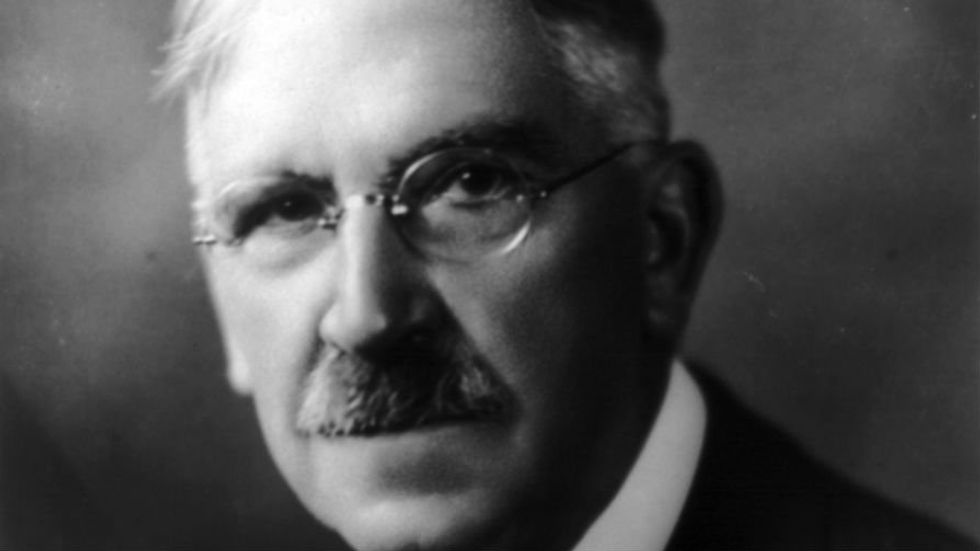 Philosopher, psychologist, and founder of a highly successful experimental school, Dewey is one of the most influential philosophers you have never heard of.

He formalized the concept of Learning-by-doing and founded The University of Chicago Laboratory Schools to experiment in progressive education. By viewing education as the means for learning how to live, he developed methods for interactive learning and a well-rounded curriculum. Problem based learning and experimental learning today owe large debts to his thought. A secular humanist, he was one of the signatories on the first humanist manifesto.
Every great advance in science has issued from a new audacity of imagination. - The Quest for Certainty

7. W.E.B. Du Bois (1868-1963)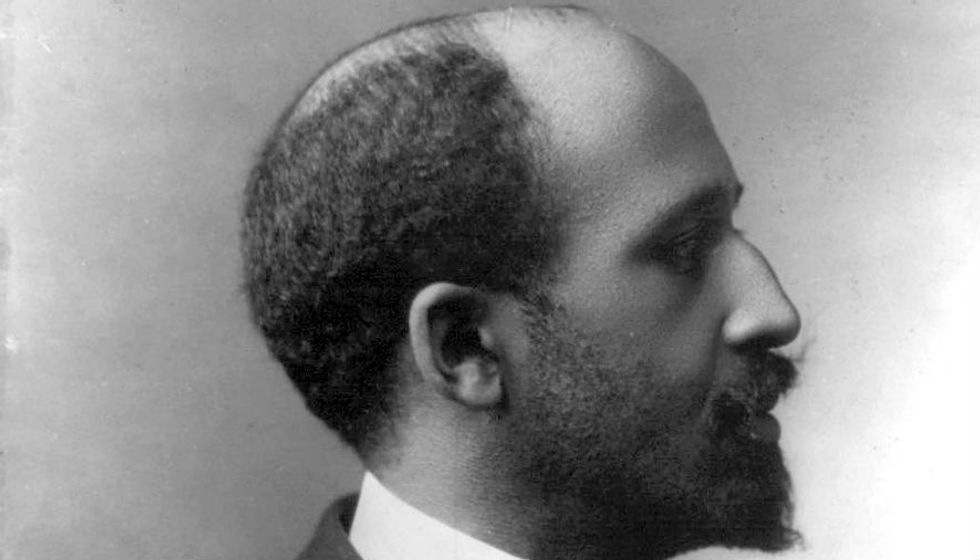 A sociologist, historian, author, activist, and the first African American to receive a Ph.D from Harvard University, Du Bois was a busy man. Many of his writings, especially The Philadelphia Negro and The Souls of Black Folk are viewed as seminal texts in the history of sociology. His works mark the first time racial prejudice was sighted as the cause of subpar living conditions for African Americans, a radical notion at the time.

His essay collection The Souls of Black Folk examined race issues in the southern United States, introduced the idea of double-consciousness, and was noted as an influence on later civil rights leaders. His Magnum Opus Black Reconstruction in America explored the failures of reconstruction, the rise of Jim Crow, and racial politics. When not writing and teaching he found time to cofound the NAACP. An overview of his ideas can be seen here. 

There is but one coward on earth, and that is the coward that dare not know.- from The Study of Negro Problems

8. Martin Luther King (1929-1968)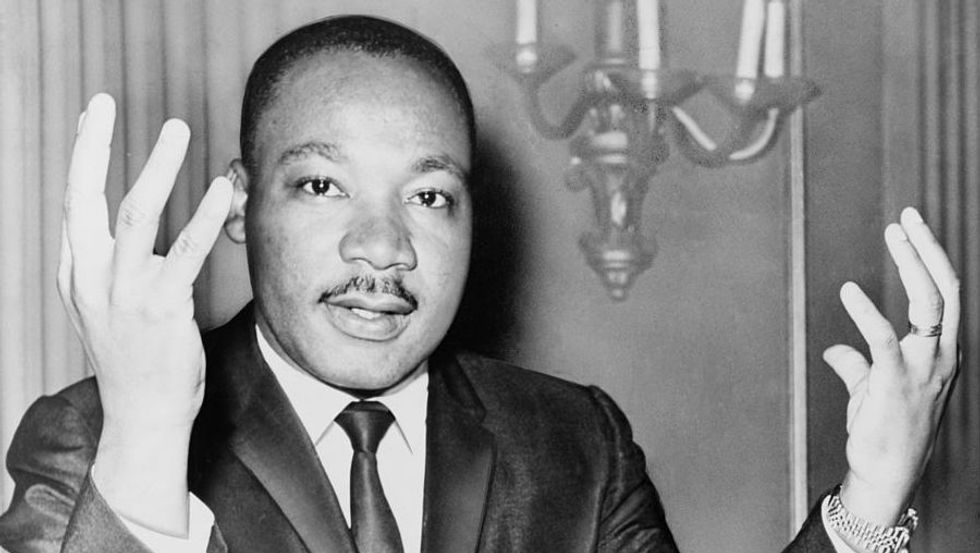 Remembered as the face of the civil rights movement, Dr. Martin Luther King Jr. kept busy when he wasn't leading marches. His written work focused on many topics and was often related to civil rights. In Letter from Birmingham Jail he restates the right of the governed to protest and takes it a step further-to posit a moral obligation to protest in the face of injustice.In his last book, Where Do We Go from Here: Chaos or Community? he analyzed the tactics of the civil rights movement and argued for the basic income.
Of course, he was a minister first and returned to religion whenever he could. In his (slightly plagiarized) doctoral thesis he compared and contrasted conceptions of God between differing theologians. In his sermons, many of which were published, he expressed his support for absolute laws of morality, the need to exemplify the words of Christ, and warned against living for the sake of our material desires.
I must say tonight that a riot is the language of the unheard. – "The Other America" speech at Grosse Point High School.

9.Robert Nozick (1938-2002)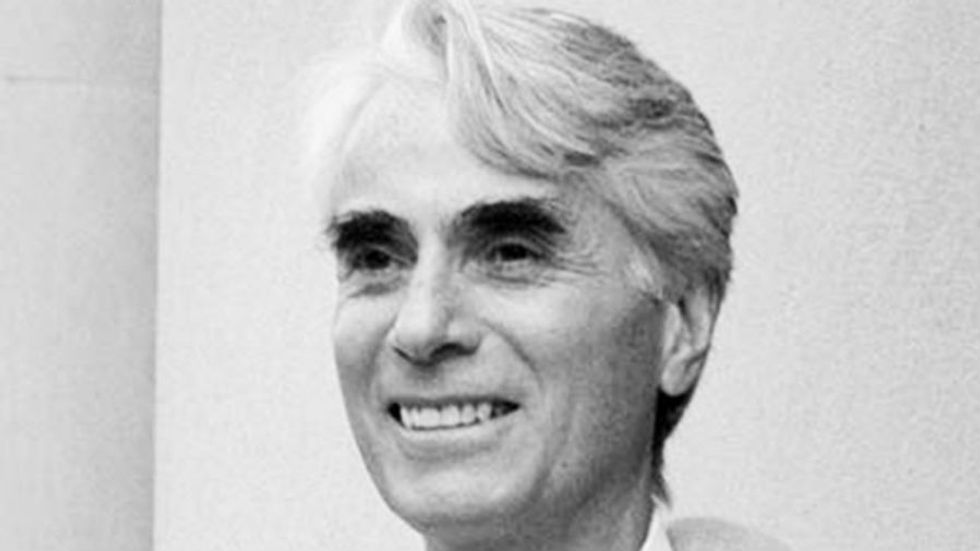 (Harvard Gazette)
A philosopher at Harvard known for his unique writing style and stunning good looks. He worked in many fields, including ethics, epistemology, and metaphysics. He is perhaps most famous for his single venture into political philosophy: Anarchy, State, and Utopia, which argues for a minimalist state and against both anarcho-capitalism and socialism.
In that book he also devised two enduring arguments against utilitarianism, the virtual reality argument and the utility monster problem. His book Philosophical Explanations examines ideas of knowledge and critiques the method of basing large systems of thought on a few axioms- comparing it to building a house by piling bricks directly on top of one another.
You can't satisfy everybody; especially if there are those who will be dissatisfied unless not everybody is satisfied. - Anarchy, State, and Utopia. 

10. John Rawls (1921-2002)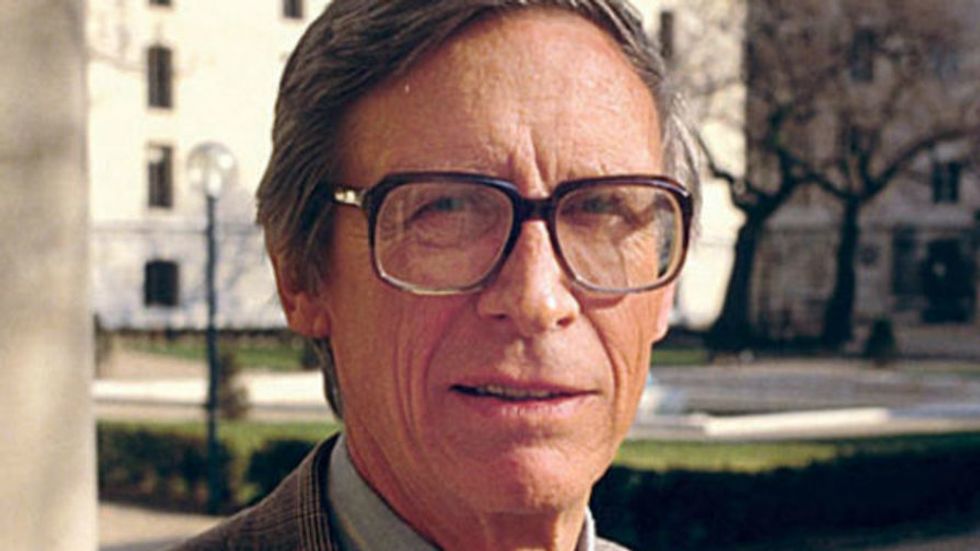 A political philosopher out of Harvard who is often considered the greatest political philosopher of the 20th century. His Magnum Opus, A Theory of Justice, introduced the idea of "Justice as Fairness", asking us what kind of world we would build if we didn't know what our place in it would be. In Political Liberalism he discusses the limits of legitimate use of state power and how to keep a democracy stable in the face of bickering factions.
While he avoided the spotlight, he did meet regularly with president Bill Clinton, who sought his council. His work inspired his fellow Harvard philosopher Robert Nozick to write a libertarian answer to his social liberal philosophy. A fantastic overview of his ideas can be viewed here.
Justice is happiness according to virtue. - A theory of Justice 
An expansive new study shows that marijuana use by Americans has increased significantly since 2002.
You probably could've guessed this yourself - many more Americans are smoking pot. Such is the conclusion of an expansive new study published in the medical journal Lancet.
Researchers surveyed almost 600,000 U.S. adults (18+) between 2002 and 2014. Marijuana use was defined as using it in the past year. Such use increased from 10.4% (of the surveyed people) in 2002 to 13.3% in 2014.
There was also an increase in the number of people who started to use pot for the first time in the last year, going up from 0.7% in 2002 to 1.1% in 2014. And the amount of people who use weed on a daily basis has also ticked up, from 1.9% to 3.5%. If you extrapolate that to the general population, you get about 8.4 million Americans who are using marijuana today.
Why has this happened? It's not hard to see the reason. Fewer people perceive marijuana as a harmful substance (dropping from 50.4% to 33.3%).  
Interestingly, while marijuana use has increased, the study did not find a general population increase in marijuana-related disorders like drug abuse or addiction. That number remained constant at about 1.5% of the general population, while the prevalence of such disorders among pot users has declined from 15% to 11%. 
So how may Americans in total are using marijuana? The researchers estimated this number by extrapolating the percentages from the survey to the general population. 31.9 million people used pot in 2014 in the United States. That's an increase of ten million people compared to 2002's 21.9 million users. And of course, these are stats up to 2014. It's conceivable the real number is even higher now.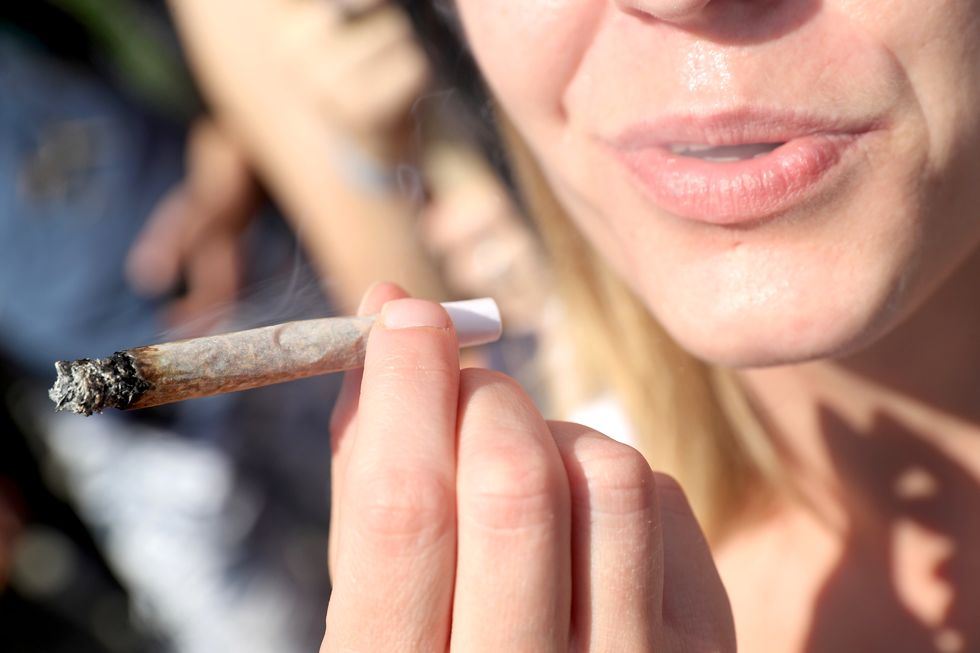 Photo: Getty Images.
The study's author Dr. Wilson M. Compton from the National Institute on Drug Abuse, National Institutes of Health explained the significance of their findings this way:
"Although shifts in perceived risk have historically been important predictors of adolescent marijuana trends, no previous research has examined this relationship in adults. State laws related to marijuana use in the USA have changed considerably over the past 20 years with medical marijuana now legalized in 25 states and the District of Columbia. Additionally, several jurisdictions have legalized non-medical marijuana use."
 "Understanding patterns of marijuana use and dependence, and how these have changed over time is essential for policy makers who continue to consider whether and how to modify laws related to marijuana and for health-care practitioners who care for patients using marijuana. Perceived risk of marijuana use is associated with high frequency of use suggesting the potential value for modifying risk perceptions of marijuana use in adults through effective education and prevention messages."
Groups fighting for marijuana legalization were excited to hear the study's results, noting that the number of disorders stayed unchanged even while use increased.
Mason Tvert, the spokesman for the pro-legalization Marijuana Policy Project, had this to say:
"It really highlights what a lot of people already know to be true. Countless adults consume marijuana responsibly and should not be treated as if they are drug abusers."
Of course, while more studies need to be done, there has been some evidence that cases of marijuana disorders have gone up, and heavy marijuana use has been linked with increased instances of psychosis.
This may yet be simply a correlation and not a causation. Perhaps various psychotic illnesses, including schizophrenia, are not somehow influenced by marijuana, but rather people more prone to such diseases are likelier to smoke it. One reason proposed for the potential increase in marijuana-related disorders is the dramatic rise in the potency of cannabis, with potent strains being more than 15% THC (up from 4% 20 years ago).
The study comes at a crucial time for the marijuana legalization movement, as residents of Arizona, California, Maine, Massachusetts and Nevada will be voting this November whether to allow pot for recreational purposes.