Big ideas.
Once a week.
Subscribe to our weekly newsletter.
Ultra-Intelligent Electronic Agents Will Shape the Future – Is Your Company Ready?
28 January, 2013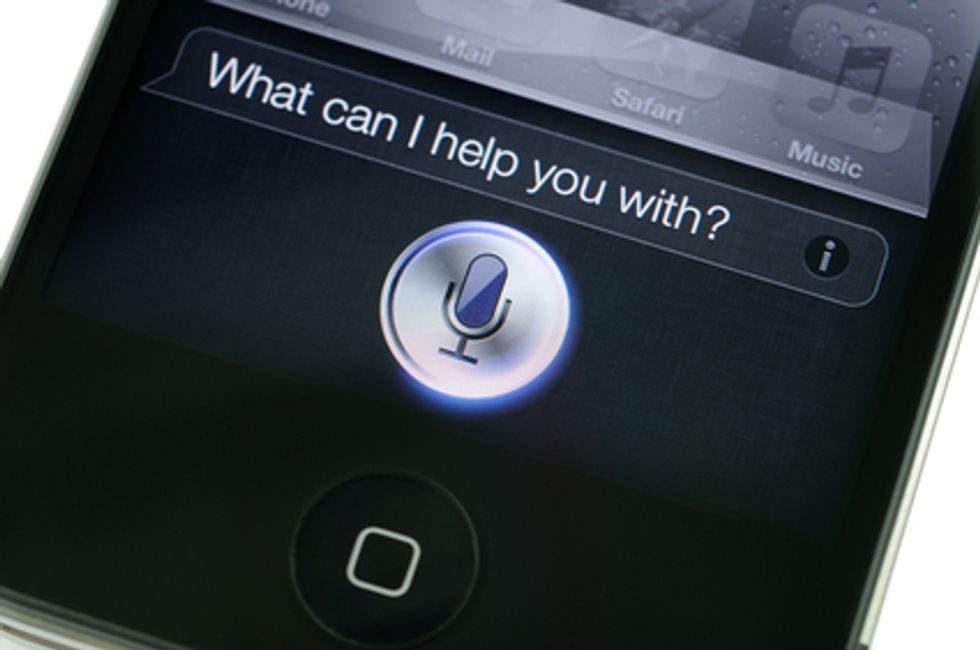 Ever since our first digital search we've all spent increasing amounts of time on the web looking for the information we need. Since most of us are in a hurry, we've used various search sites and mega portals over the years, from early players like AOL and Excite to today's leaders such as Google and Bing. You know the process: You enter a keyword or phrase to find what you are looking for, and then you manually scan the results, which are sometimes staggering in length, looking for what you really want.   
---
The good news is that the web has provided us with a world of information at our fingertips. The bad news is that the world of information we have access to is getting bigger by the day. As a result, we are all spending way too much time looking for the information we really want.
Help is On the Way!
We are now on the brink of having access to a powerful new tool that will do much of the search and sorting work for us, with far more intelligence and personalization that we have had in the past. Very soon you will find yourself using, on a daily basis, an emerging new technology called an ultra-intelligent electronic agent.
Actually, the first generation of intelligent agents was introduced by Apple when the iPhone 4S was launched…and her name is Siri.
Siri, what Apple calls their intelligent personal assistant, was very different from the Google app (that was available at the time) on your smart phone where you would ask for directions or a restaurant and it provided written search results. While Google search was intelligent and worked very well, Siri provided you with an actual agent to interact with. Siri has a woman's voice; it has a personality; it can even give you some humor. Essentially, it's an audio avatar. And if we look to the future a little further out, it's obvious that soon we'll be able to see Siri's face (or visual representation) on a smart phone, tablet, computer, or even TV screen.
Of course, Siri was just the beginning. In no time at all we saw a Google version for Android phones, and as you already know, there are many others including IBM's Watson.  
So what makes Siri an ultra-intelligent electronic agent versus a text-based search engine? Siri (as well as its competitors) are linked to a super-computer in the cloud that can tap into all of the world's databases and news feeds. It has access to increasing amounts of information coming from everywhere. This is about machines talking to machines and sensors, all communicating through the internet. In addition, it's connected to our personal computing devices with access, granted by you, to your calendar, contacts, and more. All the data goes to a super-computer that feeds into our ultra-intelligent agent, which can then give us the actionable knowledge that's pertinent to us. 
Why You Need to Take Notice
Most people don't realize the impact an ultra-intelligent agent will have, much less how it will transform companies the world over. Think about it…If you have an ultra-intelligent agent that can give you exactly the information you want, do you need to take the time to personally go to a website to get it? Did you do a traditional search? Did you issue the request for information, analyze the information, or even physically place the order for a product or service? The answer to all of these questions is "no." The agent did the search, gathered the information, issued the request, and in some cases even analyzed the results and placed the order.
This is something powerful and disruptive, and it's not an "if" or a "maybe." We can see already with Siri and some of the Siri competitors how this technology is taking hold. And because of bandwidth, storage, and processing power growing exponentially, we'll see more advanced versions of the ultra-intelligent electronic agent coming onboard very quickly.
When you know what's going to happen before it happens, you have the upper hand. Therefore, you have to start looking at how you can both control and use this technology in your company rather than waiting for your competitors to use it, which puts you in the position of having to play catch-up. 
Sell and Connect Better
Ultra-intelligent electronic agents provide a new level of competitive advantage to organizations because they help create a level of electronic advice and trust between your company and your customers. Even though the world is more and more technological, relationships are increasingly more and more important. Trust is still something that either earns your business or loses your business depending on whether your customers trust you. Business—all business—is still about trust and relationships.
You could expand upon this trust by offering your customers a plug-in to their ultra-intelligent electronic agent. Basically you're making your company's information a part of your customer's intelligent agent so your company is always top of mind for them.
For example, your financial planner may offer an agent plug-in module to help you manage your investments. Your child's school might offer a plug-in giving you information about your child's progress. And your bank might offer a plug-in to help maintain your account balances and other financial information. The list of possible plug-ins is endless. Essentially, you'll build your agent based on the relationships of the different companies and organizations you work with and have a trusting relationship with.
Currently, Siri and its competitors represent a general, early intelligent agent, which means it's intelligent, but not that intelligent. In the near future, though, it will get a lot more intelligent.
Not only will it get more intelligent, but it will also get more personalized. For example, let's say you and I both have iPhones and we both use AT&T as our carrier. Even though we have the same phone, I can bet you $1,000 that my phone is still much different than your phone, and I'd win. Why? Because I have hundreds of thousands of apps to choose from. So it's not an iPhone; it's a myPhone customized by me to serve me best. The same is true for other smart phones and tablets.
In that same way, we're going to create a customized ultra-intelligent agent by adding little components to it from the most trusted providers. That's why business needs to wake up to this and take part—you want your company's plug-in a part of every customer's intelligent agent.
Additionally, we'll have B to B intelligent agents. Now it's not just about interacting with customers. It's also about selling to businesses that service or sell to other businesses, to suppliers, to distributors, etc. Various levels of this selling, servicing, and advising will be done using intelligent agents to save us time; therefore, you have to decide how you'll build the intelligence of your agent that's helping you.
Work Smarter
In addition to helping your customers, your company's ultra-intelligent electronic agent will be able to help your employees work smarter. Chances are you have many employees who don't always have access to a computer screen but still need information. This could pertain to employees who are on the road, such as salespeople, as well as those in the field, such as repair and maintenance people or engineers. These people can pull out their smart phone or tablet and ask their intelligent agent for detailed information.
For example, suppose you have a maintenance person fixing an air conditioner. He can pull out his smart phone and ask his agent, "Do I have this part in my truck?" And the agent can reply, "No, you don't have that part in your truck." He can then ask, "Well, do we have it back at the shop?" As he asks and gets his answers, he's still working and doing maintenance, essentially multiplying his time.
Instead of having to go their laptop back in the truck or type in search terms on their smart phone, employees simply ask a question and have access to all of the information they need, including diagrams and videos for just-in-time training. These ultra-intelligent electronic agents are the way to help employees do more with less.
So determine how your company can use its ultra-intelligent electronic agent in the various functions. Just like mobility is driving a transformation of almost every business process—including purchasing, logistics, supply chain, etc.—we can do the same with an ultra-intelligent electronic agent.
The Future of Google, Search, and Your Company
In the future, will anyone want to do a manual search or surf the web when their electronic agent can simply do the work for them? To help answer that question, it is important to remember a guiding principle I have shared over the years: To see the future, think both/and. Some people will want to surf the web and do manual searches while others will never take on that task again. It is easy to predict that the number of people going to a search site will diminish greatly because of the increasing value of our time. 
So does that mean that companies who offer only text-based search are out of business? Not if they have expanded their vision of what they are and how they serve customers. In fact, Google, Yahoo, Bing, and other search companies are already in the process of becoming key players in the development of ultra-intelligent agents. Why? Because, if they don't do it, someone else will. 
The same can be said for your company. You want to be the first in your industry to offer customers an ultra-intelligent electronic agent plug-in. Remember, offering an ultra-intelligent electronic agent is not something that is here today, gone tomorrow. It's something that is already here today…it just hasn't been fully applied to business yet. If you don't act first, someone else in your industry will. Plan your future now.
Some mysteries take generations to unfold.
Credit: Hикита Чертков / Adobe Stock
Surprising Science
In 1959, a group of nine Russian hikers was killed in an overnight incident in the Ural Mountains.
Conspiracies about their deaths have flourished ever since, including alien invasion, an irate Yeti, and angry tribesmen.
Researchers have finally confirmed that their deaths were due to a slab avalanche caused by intense winds.
In February 1959, a group of nine hikers crossed through Russia's Ural Mountains as part of a skiing expedition. The experienced trekkers, all employed at the Ural Polytechnical Institute, were led by Igor Dyatlov. On the evening of February 1, all nine appear to have fled their tents into the Arctic temperatures, for which they were unprepared. None survived.
Six of the members died of hypothermia; three suffered from physical trauma. Some members were missing body parts—a tongue here, a few eyes there, a pair of eyebrows for good measure. According to reports, no hiker appears to have struggled or panicked. They were likely too quickly overtaken by the hostile environment in Western Russia.
All the members were young, mostly in their early twenties; one member, Semyon Zolotaryov, was 38. Good health didn't matter. Given the uncertain circumstances—what made them flee into the bitter cold?—the incident known as Dyatlov Pass has long been the type of Area 51-conspiracy theory that some people love to speculate about. A vicious animal attack? Infrasound-induced panic? Was the Soviet military involved? Maybe it was the katabatic winds that did them in. Local tribesmen might not have liked the intrusion.
Or perhaps it was aliens. Or a Yeti. Have we talked about Yeti aliens yet?
These theories and more have been floated for decades.
a: Last picture of the Dyatlov group taken before sunset, while making a cut in the slope to install the tent. b: Broken tent covered with snow as it was found during the search 26 days after the event.
Photographs courtesy of the Dyatlov Memorial Foundation.
Finally, a new study, published in the Nature journal Communications Earth & Environment, has put the case to rest: it was a slab avalanche.
This theory isn't exactly new either. Researchers have long been skeptical about the avalanche notion, however, due to the grade of the hill. Slab avalanches don't need a steep slope to get started. Crown or flank fractures can quickly release as little as a few centimeters of earth (or snow) sliding down a hill (or mountain).
As researchers Johan Gaume (Switzerland's WSL Institute for Snow and Avalanche Research SLF) and Alexander Puzrin (Switzerland's Institute for Geotechnical Engineering) write, it was "a combination of irregular topography, a cut made in the slope to install the tent and the subsequent deposition of snow induced by strong katabatic winds contributed after a suitable time to the slab release, which caused severe non-fatal injuries, in agreement with the autopsy results."
Conspiracy theories abound when evidence is lacking. Twenty-six days after the incident, a team showed up to investigate. They didn't find any obvious sounds of an avalanche; the slope angle was below 30 degrees, ruling out (to them) the possibility of a landslide. Plus, the head injuries suffered were not typical of avalanche victims. Inject doubt and crazy theories will flourish.
Configuration of the Dyatlov tent installed on a flat surface after making a cut in the slope below a small shoulder. Snow deposition above the tent is due to wind transport of snow (with deposition flux Q).
Photo courtesy of Communications Earth & Environment.
Add to this Russian leadership's longstanding battle with (or against) the truth. In 2015 the Investigative Committee of the Russian Federation decided to reopen this case. Four years later the agency concluded it was indeed a snow avalanche—an assertion immediately challenged within the Russian Federation. The oppositional agency eventually agreed as well. The problem was neither really provided conclusive scientific evidence.
Gaume and Puzrin went to work. They provided four critical factors that confirmed the avalanche:
The location of the tent under a shoulder in a locally steeper slope to protect them from the wind
A buried weak snow layer parallel to the locally steeper terrain, which resulted in an upward-thinning snow slab
The cut in the snow slab made by the group to install the tent
Strong katabatic winds that led to progressive snow accumulation due to the local topography (shoulder above the tent) causing a delayed failure
Case closed? It appears so, though don't expect conspiracy theories to abate. Good research takes time—sometimes generations. We're constantly learning about our environment and then applying those lessons to the past. While we can't expect every skeptic to accept the findings, from the looks of this study, a 62-year-old case is now closed.
--
Stay in touch with Derek on Twitter and Facebook. His most recent book is "Hero's Dose: The Case For Psychedelics in Ritual and Therapy."
New data have set the particle physics community abuzz.
Credit: Stefano Garau / Adobe Stock and Trahko / Adobe Stock
13-8
The first question ever asked in Western philosophy, "What's the world made of?" continues to inspire high energy physicists.
New experimental results probing the magnetic properties of the muon, a heavier cousin of the electron, seem to indicate that new particles of nature may exist, potentially shedding light on the mystery of dark matter.
The results are a celebration of the human spirit and our insatiable curiosity to understand the world and our place in it.
If brute force doesn't work, then look into the peculiarities of nothingness. This may sound like a Zen koan, but it's actually the strategy that particle physicists are using to find physics beyond the Standard Model, the current registry of all known particles and their interactions. Instead of the usual colliding experiments that smash particles against one another, exciting new results indicate that new vistas into exotic kinds of matter may be glimpsed by carefully measuring the properties of the quantum vacuum. There's a lot to unpack here, so let's go piecemeal.
It is fitting that the first question asked in Western philosophy concerned the material composition of the world. Writing around 350 BCE, Aristotle credited Thales of Miletus (circa 600 BCE) with the honor of being the first Western philosopher when he asked the question, "What is the world made of?" What modern high energy physicists do, albeit with very different methodology and equipment, is to follow along the same philosophical tradition of trying to answer this question, assuming that there are indivisible bricks of matter called elementary particles.
Deficits in the Standard Model
Jumping thousands of years of spectacular discoveries, we now have a very neat understanding of the material composition of the world at the subatomic level: a total of 12 particles and the Higgs boson. The 12 particles of matter are divided into two groups, six leptons and six quarks. The six quarks comprise all particles that interact via the strong nuclear force, like protons and neutrons. The leptons include the familiar electron and its two heavier cousins, the muon and the tau. The muon is the star of the new experiments.
The Standard ModelCredit: Cush via Wikimedia Commons licensed under CC0 1.0
For all its glory, the Standard Model described above is incomplete. The goal of fundamental physics is to answer the most questions with the least number of assumptions. As it stands, the values of the masses of all particles are parameters that we measure in the laboratory, related to how strongly they interact with the Higgs. We don't know why some interact much stronger than others (and, as a consequence, have larger masses), why there is a prevalence of matter over antimatter, or why the universe seems to be dominated by dark matter — a kind of matter we know nothing about, apart from the fact that it's not part of the recipe included in the Standard Model. We know dark matter has mass since its gravitational effects are felt in familiar matter, the matter that makes up galaxies and stars. But we don't know what it is.
Whatever happens, new science will be learned.
Physicists had hoped that the powerful Large Hadron Collider in Switzerland would shed light on the nature of dark matter, but nothing has come up there or in many direct searches, where detectors were mounted to collect dark matter that presumably would rain down from the skies and hit particles of ordinary matter.
Could muons fill in the gaps?
Enter the muons. The hope that these particles can help solve the shortcomings of the Standard Model has two parts to it. The first is that every particle, like a muon, that has an electric charge can be pictured simplistically as a spinning sphere. Spinning spheres and disks of charge create a magnetic field perpendicular to the direction of the spin. Picture the muon as a tiny spinning top. If it's rotating counterclockwise, its magnetic field would point vertically up. (Grab a glass of water with your right hand and turn it counterclockwise. Your thumb will be pointing up, the direction of the magnetic field.) The spinning muons will be placed into a doughnut-shaped tunnel and forced to go around and around. The tunnel will have its own magnetic field that will interact with the tiny magnetic field of the muons. As the muons circle the doughnut, they will wobble about, just like spinning-tops wobble on the ground due to their interaction with Earth's gravity. The amount of wobbling depends on the magnetic properties of the muon which, in turn, depend on what's going on with the muon in space.
Credit: Fabrice Coffrini / Getty Images
This is where the second idea comes in, the quantum vacuum. In physics, there is no empty space. The so-called vacuum is actually a bubbling soup of particles that appear and disappear in fractions of a second. Everything fluctuates, as encapsulated in Heisenberg's Uncertainty Principle. Energy fluctuates too, what we call zero-point energy. Since energy and mass are interconvertible (E=mc2, remember?), these tiny fluctuations of energy can be momentarily converted into particles that pop out and back into the busy nothingness of the quantum vacuum. Every particle of matter is cloaked with these particles emerging from vacuum fluctuations. Thus, a muon is not only a muon, but a muon dressed with these extra fleeting bits of stuff. That being the case, these extra particles affect a muon's magnetic field, and thus, its wobbling properties.
About 20 years ago, physicists at the Brookhaven National Laboratory detected anomalies in the muon's magnetic properties, larger than what theory predicted. This would mean that the quantum vacuum produces particles not accounted for by the Standard Model: new physics! Fast forward to 2017, and the experiment, at four times higher sensitivity, was repeated at the Fermi National Laboratory, where yours truly was a postdoctoral fellow a while back. The first results of the Muon g-2 experiment were unveiled on 7-April-2021 and not only confirmed the existence of a magnetic moment anomaly but greatly amplified it.
To most people, the official results, published recently, don't seem so exciting: a "tension between theory and experiment of 4.2 standard deviations." The gold standard for a new discovery in particle physics is a 5-sigma variation, or one part in 3.5 million. (That is, running the experiment 3.5 million times and only observing the anomaly once.) However, that's enough for plenty of excitement in the particle physics community, given the remarkable precision of the experimental measurements.
A time for excitement?
Now, results must be reanalyzed very carefully to make sure that (1) there are no hidden experimental errors; and (2) the theoretical calculations are not off. There will be a frenzy of calculations and papers in the coming months, all trying to make sense of the results, both on the experimental and theoretical fronts. And this is exactly how it should be. Science is a community-based effort, and the work of many compete with and complete each other.
Whatever happens, new science will be learned, even if less exciting than new particles. Or maybe, new particles have been there all along, blipping in and out of existence from the quantum vacuum, waiting to be pulled out of this busy nothingness by our tenacious efforts to find out what the world is made of.
Credit
: William Thomas Cain via Getty Images
Personal Growth
Benjamin Franklin wrote essays on a whole range of subjects, but one of his finest was on how to be a nice, likable person.
Franklin lists a whole series of common errors people make while in the company of others, like over-talking or storytelling.
His simple recipe for being good company is to be genuinely interested in others and to accept them for who they are.
Think of the nicest person you know. The person who would fit into any group configuration, who no one can dislike, or who makes a room warmer and happier just by being there.
What makes them this way? Why are they so amiable, likeable, or good-natured? What is it, you think, that makes a person good company?
There are really only two things that make someone likable.
This is the kind of advice that comes from one of history's most famously good-natured thinkers: Benjamin Franklin. His essay "On Conversation" is full of practical, surprisingly modern tips about how to be a nice person.
Franklin begins by arguing that there are really only two things that make someone likable. First, they have to be genuinely interested in what others say. Second, they have to be willing "to overlook or excuse Foibles." In other words, being good company means listening to people and ignoring their faults. Being witty, well-read, intelligent, or incredibly handsome can all make a good impression, but they're nothing without these two simple rules.
The sort of person nobody likes
From here, Franklin goes on to give a list of the common errors people tend to make while in company. These are the things people do that makes us dislike them. We might even find, with a sinking feeling in our stomach, that we do some of these ourselves.
1) Talking too much and becoming a "chaos of noise and nonsense." These people invariably talk about themselves, but even if "they speak beautifully," it's still ultimately more a soliloquy than a real conversation. Franklin mentions how funny it can be to see these kinds of people come together. They "neither hear nor care what the other says; but both talk on at any rate, and never fail to part highly disgusted with each other."
2) Asking too many questions. Interrogators are those people who have an "impertinent Inquisitiveness… of ten thousand questions," and it can feel like you're caught between a psychoanalyst and a lawyer. In itself, this might not be a bad thing, but Franklin notes it's usually just from a sense of nosiness and gossip. The questions are only designed to "discover secrets…and expose the mistakes of others."
3) Storytelling. You know those people who always have a scripted story they tell at every single gathering? Utterly painful. They'll either be entirely oblivious to how little others care for their story, or they'll be aware and carry on regardless. Franklin notes, "Old Folks are most subject to this Error," which we might think is perhaps harsh, or comically honest, depending on our age.
4) Debating. Some people are always itching for a fight or debate. The "Wrangling and Disputing" types inevitably make everyone else feel like they need to watch what they say. If you give even the lightest or most modest opinion on something, "you throw them into Rage and Passion." For them, the conversation is a boxing fight, and words are punches to be thrown.
5) Misjudging. Ribbing or mocking someone should be a careful business. We must never mock "Misfortunes, Defects, or Deformities of any kind", and should always be 100% sure we won't upset anyone. If there's any doubt about how a "joke" will be taken, don't say it. Offense is easily taken and hard to forget.
Not following Benjamin Franklin's advice.Credit: Ronald Martinez via Getty Images
On practical philosophy
Franklin's essay is a trove of great advice, and this article only touches on the major themes. It really is worth your time to read it in its entirety. As you do, it's hard not to smile along or to think, "Yes! I've been in that situation." Though the world has changed dramatically in the 300 years since Franklin's essay, much is exactly the same. Basic etiquette doesn't change.
If there's only one thing to take away from Franklin's essay, it comes at the end, where he revises his simple recipe for being nice:
"Be ever ready to hear what others say… and do not censure others, nor expose their Failings, but kindly excuse or hide them"
So, all it takes to be good company is to listen and accept someone for who they are.
Philosophy doesn't always have to be about huge questions of truth, beauty, morality, art, or meaning. Sometimes it can teach us simply how to not be a jerk.
Jonny Thomson teaches philosophy in Oxford. He runs a popular Instagram account called Mini Philosophy (@philosophyminis). His first book is Mini Philosophy: A Small Book of Big Ideas.
Surprising Science
A recent study analyzed the skulls of early Homo species to learn more about the evolution of primate brains.
Scroll down to load more…