Big ideas.
Once a week.
Subscribe to our weekly newsletter.
Why Religion Is Not Going Away and Science Will Not Destroy It
The US is arguably the most scientifically and technologically advanced society in the world, and yet at the same time the most religious of Western societies.
15 November, 2017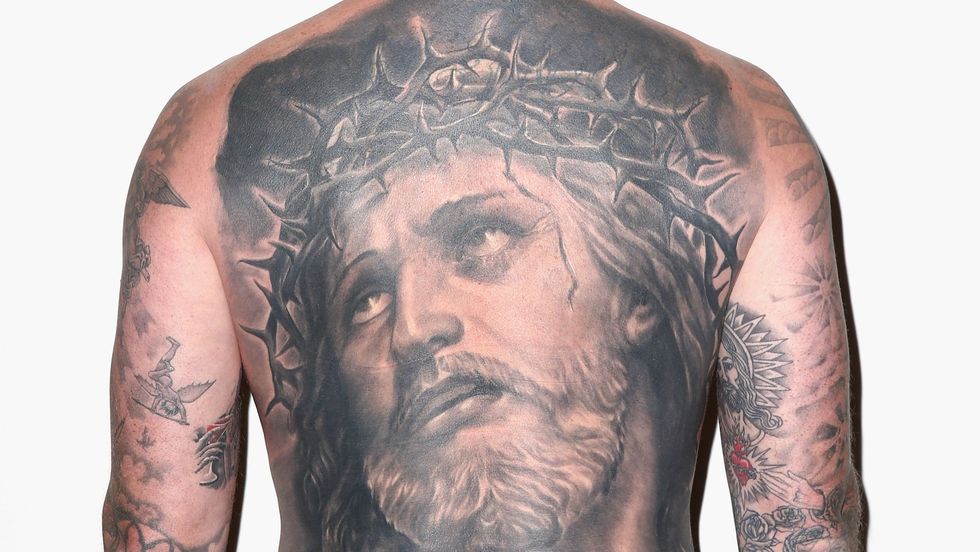 A man poses with a full back piece of Jesus Christ by Frankie Lee's Tattoo Parlour during the Australian Tattoo & Body Art Expo. (Photo by Cameron Spencer/Getty Images)
In 1966, just over 50 years ago, the distinguished Canadian-born anthropologist Anthony Wallace confidently predicted the global demise of religion at the hands of an advancing science: 'belief in supernatural powers is doomed to die out, all over the world, as a result of the increasing adequacy and diffusion of scientific knowledge'. Wallace's vision was not exceptional. On the contrary, the modern social sciences, which took shape in 19th-century western Europe, took their own recent historical experience of secularisation as a universal model. An assumption lay at the core of the social sciences, either presuming or sometimes predicting that all cultures would eventually converge on something roughly approximating secular, Western, liberal democracy. Then something closer to the opposite happened.
---
Not only has secularism failed to continue its steady global march but countries as varied as Iran, India, Israel, Algeria and Turkey have either had their secular governments replaced by religious ones, or have seen the rise of influential religious nationalist movements. Secularisation, as predicted by the social sciences, has failed.
To be sure, this failure is not unqualified. Many Western countries continue to witness decline in religious belief and practice. The most recent census data released in Australia, for example, shows that 30 per cent of the population identify as having 'no religion', and that this percentage is increasing. International surveys confirm comparatively low levels of religious commitment in western Europe and Australasia. Even the United States, a long-time source of embarrassment for the secularisation thesis, has seen a rise in unbelief. The percentage of atheists in the US now sits at an all-time high (if 'high' is the right word) of around 3 per cent. Yet, for all that, globally, the total number of people who consider themselves to be religious remains high, and demographic trends suggest that the overall pattern for the immediate future will be one of religious growth. But this isn't the only failure of the secularisation thesis.
Scientists, intellectuals and social scientists expected that the spread of modern science would drive secularisation – that science would be a secularising force. But that simply hasn't been the case. If we look at those societies where religion remains vibrant, their key common features are less to do with science, and more to do with feelings of existential security and protection from some of the basic uncertainties of life in the form of public goods. A social safety net might be correlated with scientific advances but only loosely, and again the case of the US is instructive. The US is arguably the most scientifically and technologically advanced society in the world, and yet at the same time the most religious of Western societies. As the British sociologist David Martin concluded in The Future of Christianity (2011): 'There is no consistent relation between the degree of scientific advance and a reduced profile of religious influence, belief and practice.'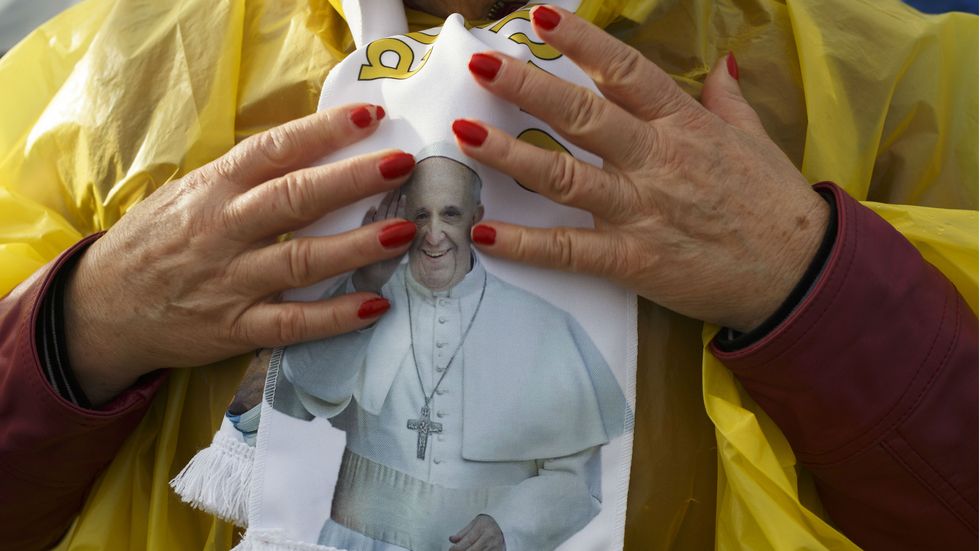 The story of science and secularisation becomes even more intriguing when we consider those societies that have witnessed significant reactions against secularist agendas. India's first prime minister Jawaharlal Nehru championed secular and scientific ideals, and enlisted scientific education in the project of modernisation. Nehru was confident that Hindu visions of a Vedic past and Muslim dreams of an Islamic theocracy would both succumb to the inexorable historical march of secularisation. 'There is only one-way traffic in Time,' he declared. But as the subsequent rise of Hindu and Islamic fundamentalism adequately attests, Nehru was wrong. Moreover, the association of science with a secularising agenda has backfired, with science becoming a collateral casualty of resistance to secularism.
Turkey provides an even more revealing case. Like most pioneering nationalists, Mustafa Kemal Atatürk, the founder of the Turkish republic, was a committed secularist. Atatürk believed that science was destined to displace religion. In order to make sure that Turkey was on the right side of history, he gave science, in particular evolutionary biology, a central place in the state education system of the fledgling Turkish republic. As a result, evolution came to be associated with Atatürk's entire political programme, including secularism. Islamist parties in Turkey, seeking to counter the secularist ideals of the nation's founders, have also attacked the teaching of evolution. For them, evolution is associated with secular materialism. This sentiment culminated in the decision this June to remove the teaching of evolution from the high-school classroom. Again, science has become a victim of guilt by association.
The US represents a different cultural context, where it might seem that the key issue is a conflict between literal readings of Genesis and key features of evolutionary history. But in fact, much of the creationist discourse centres on moral values. In the US case too, we see anti-evolutionism motivated at least in part by the assumption that evolutionary theory is a stalking horse for secular materialism and its attendant moral commitments. As in India and Turkey, secularism is actually hurting science.
In brief, global secularisation is not inevitable and, when it does happen, it is not caused by science. Further, when the attempt is made to use science to advance secularism, the results can damage science. The thesis that 'science causes secularisation' simply fails the empirical test, and enlisting science as an instrument of secularisation turns out to be poor strategy. The science and secularism pairing is so awkward that it raises the question: why did anyone think otherwise?
Historically, two related sources advanced the idea that science would displace religion. First, 19th-century progressivist conceptions of history, particularly associated with the French philosopher Auguste Comte, held to a theory of history in which societies pass through three stages – religious, metaphysical and scientific (or 'positive'). Comte coined the term 'sociology' and he wanted to diminish the social influence of religion and replace it with a new science of society. Comte's influence extended to the 'young Turks' and Atatürk.
The 19th century also witnessed the inception of the 'conflict model' of science and religion. This was the view that history can be understood in terms of a 'conflict between two epochs in the evolution of human thought – the theological and the scientific'. This description comes from Andrew Dickson White's influential A History of the Warfare of Science with Theology in Christendom (1896), the title of which nicely encapsulates its author's general theory. White's work, as well as John William Draper's earlier History of the Conflict Between Religion and Science (1874), firmly established the conflict thesis as the default way of thinking about the historical relations between science and religion. Both works were translated into multiple languages. Draper's History went through more than 50 printings in the US alone, was translated into 20 languages and, notably, became a bestseller in the late Ottoman empire, where it informed Atatürk's understanding that progress meant science superseding religion.
Today, people are less confident that history moves through a series of set stages toward a single destination. Nor, despite its popular persistence, do most historians of science support the idea of an enduring conflict between science and religion. Renowned collisions, such as the Galileo affair, turned on politics and personalities, not just science and religion. Darwin had significant religious supporters and scientific detractors, as well as vice versa. Many other alleged instances of science-religion conflict have now been exposed as pure inventions. In fact, contrary to conflict, the historical norm has more often been one of mutual support between science and religion. In its formative years in the 17th century, modern science relied on religious legitimation. During the 18th and 19th centuries, natural theology helped to popularise science.
The conflict model of science and religion offered a mistaken view of the past and, when combined with expectations of secularisation, led to a flawed vision of the future. Secularisation theory failed at both description and prediction. The real question is why we continue to encounter proponents of science-religion conflict. Many are prominent scientists. It would be superfluous to rehearse Richard Dawkins's musings on this topic, but he is by no means a solitary voice. Stephen Hawking thinks that 'science will win because it works'; Sam Harris has declared that 'science must destroy religion'; Stephen Weinberg thinks that science has weakened religious certitude; Colin Blakemore predicts that science will eventually make religion unnecessary. Historical evidence simply does not support such contentions. Indeed, it suggests that they are misguided.
So why do they persist? The answers are political. Leaving aside any lingering fondness for quaint 19th-century understandings of history, we must look to the fear of Islamic fundamentalism, exasperation with creationism, an aversion to alliances between the religious Right and climate-change denial, and worries about the erosion of scientific authority. While we might be sympathetic to these concerns, there is no disguising the fact that they arise out of an unhelpful intrusion of normative commitments into the discussion. Wishful thinking – hoping that science will vanquish religion – is no substitute for a sober assessment of present realities. Continuing with this advocacy is likely to have an effect opposite to that intended.
Religion is not going away any time soon, and science will not destroy it. If anything, it is science that is subject to increasing threats to its authority and social legitimacy. Given this, science needs all the friends it can get. Its advocates would be well advised to stop fabricating an enemy out of religion, or insisting that the only path to a secure future lies in a marriage of science and secularism.

Peter Harrison
--
This article was originally published at Aeon and has been republished under Creative Commons.
The father of all giant sea bugs was recently discovered off the coast of Java.
SJADE 2018
Surprising Science
A new species of isopod with a resemblance to a certain Sith lord was just discovered.
It is the first known giant isopod from the Indian Ocean.
The finding extends the list of giant isopods even further.
Humanity knows surprisingly little about the ocean depths. An often-repeated bit of evidence for this is the fact that humanity has done a better job mapping the surface of Mars than the bottom of the sea. The creatures we find lurking in the watery abyss often surprise even the most dedicated researchers with their unique features and bizarre behavior.

A recent expedition off the coast of Java discovered a new isopod species remarkable for its size and resemblance to Darth Vader.
The ocean depths are home to many creatures that some consider to be unnatural.
Bathynomus raksasa specimen (left) next to a closely related supergiant isopod, B. giganteus (right)
Sidabalok CM, Wong HP-S, Ng PKL (ZooKeys 2020)
According to LiveScience, the Bathynomus genus is sometimes referred to as "Darth Vader of the Seas" because the crustaceans are shaped like the character's menacing helmet. Deemed Bathynomus raksasa ("raksasa" meaning "giant" in Indonesian), this cockroach-like creature can grow to over 30 cm (12 inches). It is one of several known species of giant ocean-going isopod. Like the other members of its order, it has compound eyes, seven body segments, two pairs of antennae, and four sets of jaws.
The incredible size of this species is likely a result of deep-sea gigantism. This is the tendency for creatures that inhabit deeper parts of the ocean to be much larger than closely related species that live in shallower waters. B. raksasa appears to make its home between 950 and 1,260 meters (3,117 and 4,134 ft) below sea level.
Perhaps fittingly for a creature so creepy looking, that is the lower sections of what is commonly called The Twilight Zone, named for the lack of light available at such depths.
It isn't the only giant isopod, far from it. Other species of ocean-going isopod can get up to 50 cm long (20 inches) and also look like they came out of a nightmare. These are the unusual ones, though. Most of the time, isopods stay at much more reasonable sizes.
The discovery of this new species was published in ZooKeys. The remainder of the specimens from the trip are still being analyzed. The full report will be published shortly.
What benefit does this find have for science? And is it as evil as it looks?
The discovery of a new species is always a cause for celebration in zoology. That this is the discovery of an animal that inhabits the deeps of the sea, one of the least explored areas humans can get to, is the icing on the cake.
Helen Wong of the National University of Singapore, who co-authored the species' description, explained the importance of the discovery:
"The identification of this new species is an indication of just how little we know about the oceans. There is certainly more for us to explore in terms of biodiversity in the deep sea of our region."
The animal's visual similarity to Darth Vader is a result of its compound eyes and the curious shape of its head. However, given the location of its discovery, the bottom of the remote seas, it may be associated with all manner of horrifically evil Elder Things and Great Old Ones.
Every star we can see, including our sun, was born in one of these violent clouds.
Credit
: NASA / ESA via Getty Images
Surprising Science
This article was originally published on our sister site, Freethink.
An international team of astronomers has conducted the biggest survey of stellar nurseries to date, charting more than 100,000 star-birthing regions across our corner of the universe.
Stellar nurseries: Outer space is filled with clouds of dust and gas called nebulae. In some of these nebulae, gravity will pull the dust and gas into clumps that eventually get so big, they collapse on themselves — and a star is born.
These star-birthing nebulae are known as stellar nurseries.
The challenge: Stars are a key part of the universe — they lead to the formation of planets and produce the elements needed to create life as we know it. A better understanding of stars, then, means a better understanding of the universe — but there's still a lot we don't know about star formation.
This is partly because it's hard to see what's going on in stellar nurseries — the clouds of dust obscure optical telescopes' view — and also because there are just so many of them that it's hard to know what the average nursery is like.
The survey: The astronomers conducted their survey of stellar nurseries using the massive ALMA telescope array in Chile. Because ALMA is a radio telescope, it captures the radio waves emanating from celestial objects, rather than the light.
"The new thing ... is that we can use ALMA to take pictures of many galaxies, and these pictures are as sharp and detailed as those taken by optical telescopes," Jiayi Sun, an Ohio State University (OSU) researcher, said in a press release.
"This just hasn't been possible before."
Over the course of the five-year survey, the group was able to chart more than 100,000 stellar nurseries across more than 90 nearby galaxies, expanding the amount of available data on the celestial objects tenfold, according to OSU researcher Adam Leroy.
New insights: The survey is already yielding new insights into stellar nurseries, including the fact that they appear to be more diverse than previously thought.
"For a long time, conventional wisdom among astronomers was that all stellar nurseries looked more or less the same," Sun said. "But with this survey we can see that this is really not the case."
"While there are some similarities, the nature and appearance of these nurseries change within and among galaxies," he continued, "just like cities or trees may vary in important ways as you go from place to place across the world."
Astronomers have also learned from the survey that stellar nurseries aren't particularly efficient at producing stars and tend to live for only 10 to 30 million years, which isn't very long on a universal scale.
Looking ahead: Data from the survey is now publicly available, so expect to see other researchers using it to make their own observations about stellar nurseries in the future.
"We have an incredible dataset here that will continue to be useful," Leroy said. "This is really a new view of galaxies and we expect to be learning from it for years to come."
Tiny specks of space debris can move faster than bullets and cause way more damage. Cleaning it up is imperative.
Videos
NASA estimates that more than 500,000 pieces of space trash larger than a marble are currently in orbit. Estimates exceed 128 million pieces when factoring in smaller pieces from collisions. At 17,500 MPH, even a paint chip can cause serious damage.
To prevent this untrackable space debris from taking out satellites and putting astronauts in danger, scientists have been working on ways to retrieve large objects before they collide and create more problems.
The team at Clearspace, in collaboration with the European Space Agency, is on a mission to capture one such object using an autonomous spacecraft with claw-like arms. It's an expensive and very tricky mission, but one that could have a major impact on the future of space exploration.
This is the first episode of Just Might Work, an original series by Freethink, focused on surprising solutions to our biggest problems.

Catch more Just Might Work episodes on their channel: https://www.freethink.com/shows/just-might-work
Personal Growth
Metal-like materials have been discovered in a very strange place.
Scroll down to load more…