Oliver Sacks (1933 – 2015) on Using Imagination to See
Dr. Sacks died on 30 August 2015, in his home in Manhattan at the age of 82 from liver cancer.
30 August, 2015
Oliver Wolf Sacks (1933 – 2015), a British neurologist and writer, was professor of neurology at New York University School of Medicine and professor of neurology and psychiatry at Columbia University. He also held the position of "Columbia Artist," which recognized his contributions to art and science. Sacks was diagnosed with terminal metastatic liver cancer in January 2015. He died on 30 August 2015 in his home in Manhattan at the age of 82 from the disease.
---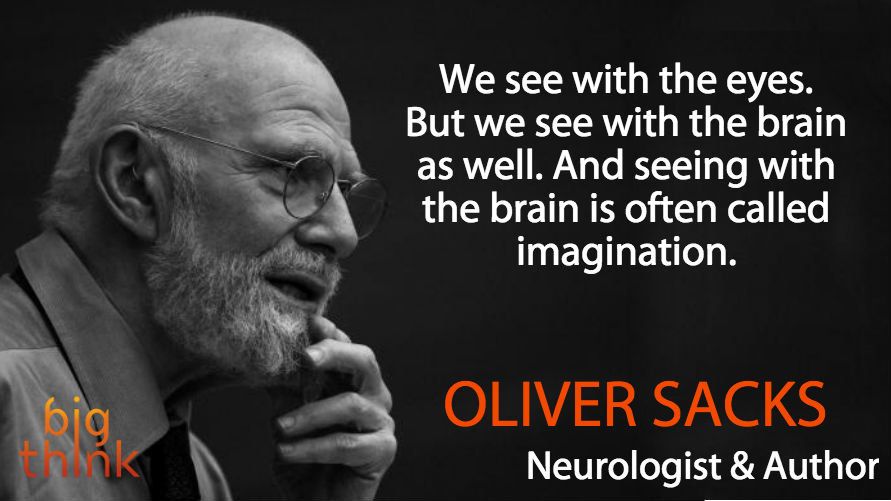 The New York Times said of his passing this morning:
"Describing his patients' struggles and sometimes uncanny gifts, Dr. Sacks helped introduce syndromes like Tourette's or Asperger's to a general audience. But he illuminated their characters as much as their conditions; he humanized and demystified them.
In his emphasis on case histories, Dr. Sacks modeled himself after a questing breed of 19th-century physicians, who well understood how little they and their peers knew about the workings of the human animal and who saw medical science as a vast, largely uncharted wilderness to be tamed."
Dr. Sacks discusses some fascinating case studies of neurological disorders. His entire Big Think video library can be found here.
The Russian-built FEDOR was launched on a mission to help ISS astronauts.
Most people think human extinction would be bad. These people aren't philosophers.
Shutterstock
Politics & Current Affairs
A new opinion piece in The New York Times argues that humanity is so horrible to other forms of life that our extinction wouldn't be all that bad, morally speaking.
The author, Dr. Todd May, is a philosopher who is known for advising the writers of The Good Place.
The idea of human extinction is a big one, with lots of disagreement on its moral value.
Picking up where we left off a year ago, a conversation about the homeostatic imperative as it plays out in everything from bacteria to pharmaceutical companies—and how the marvelous apparatus of the human mind also gets us into all kinds of trouble.
Think Again Podcasts
"Prior to nervous systems: no mind, no consciousness, no intention in the full sense of the term. After nervous systems, gradually we ascend to this possibility of having to this possibility of having minds, having consciousness, and having reasoning that allows us to arrive at some of these very interesting decisions."

"We are fragile culturally and socially…but life is fragile to begin with. All that it takes is a little bit of bad luck in the management of those supports, and you're cooked…you can actually be cooked—with global warming!"