This Week In Comments: Aug 20th—27th, 2017
Another week, another selection of the wittiest and most chin-strokingly interesting comments from our Facebook audience.
27 August, 2017
And away we go...  
---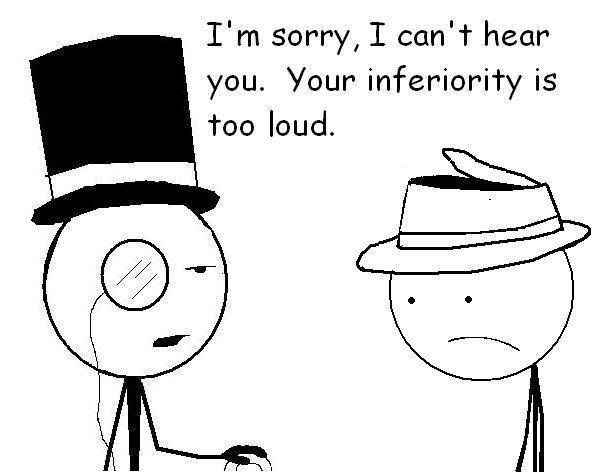 Comment Of The Week — Nick Armin: I agree that we want elite people to perform tasks of great importance. Buuuut, we shouldn't continue along with a society that prefers classism and only benefits an exclusive few. 
Currently we are in a time when plutocrats rule because they found a way to consolidate power from our supposed democracies. I think a better way to term the thing Dawkins supports is a 'technocracy' which is a society that places specialized individuals into positions of leadership. 
But I think we can do better than that. We can develop a direct democracy (with proportional representation in the legislature) that takes its cues and gives deference to and from an erudite class. 

This is not to say erudite people, such as physicians, physicists and educators would be a new elite class, but they would be respected and have the floor in public discussions, rather than elitists in the business sector or politicians who rely on rhetoric and propaganda to disseminate their agenda to the public. 

The term elitism today is specifically aimed at the CEOs and politicians that support multinational corporations and the disparity in wealth and socioeconomic classes in the global economy. This distinction needs to be drawn before we use the term 'elitist'.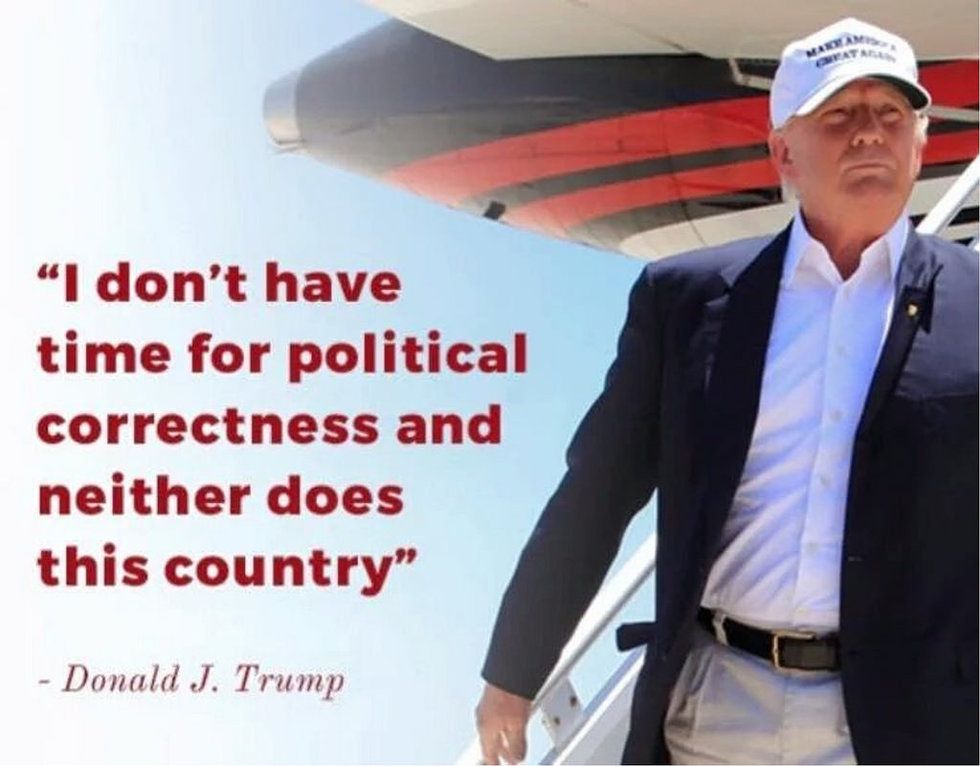 Cara Ramsey: Substitute the phrase "being polite to other human beings" every time you want to piss on "political correctness". "I don't like political correctness" really means "I don't like being polite to other human beings". "Political correctness stifles free speech" really means "Being polite to other human beings stifles free speech". "People have a right to ignore political correctness" really means "People have a right to ignore being polite to other human beings".
It's not hard to understand what "poltiical correctness" is when you strip it of right wing fascist attempts to "frame" it negatively and instead realize it's about human beings.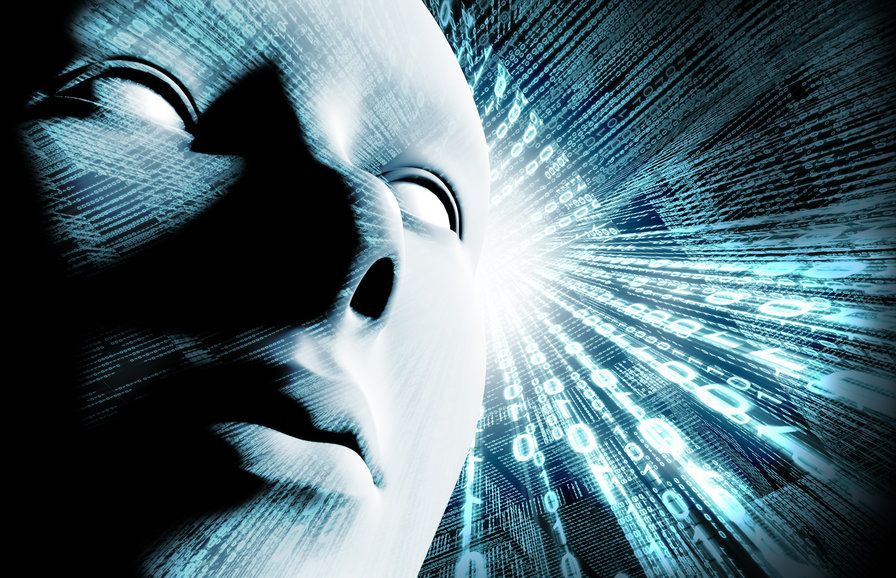 Michael D. Melecio: They were highly aggressive when forced into a position that made aggression necessary and they were cooperative when that was necessary. They set the parameters of the test to determine the most logical outcome of a very basic test. Stop making this sound like a bad thing.
(Good point! - Editor)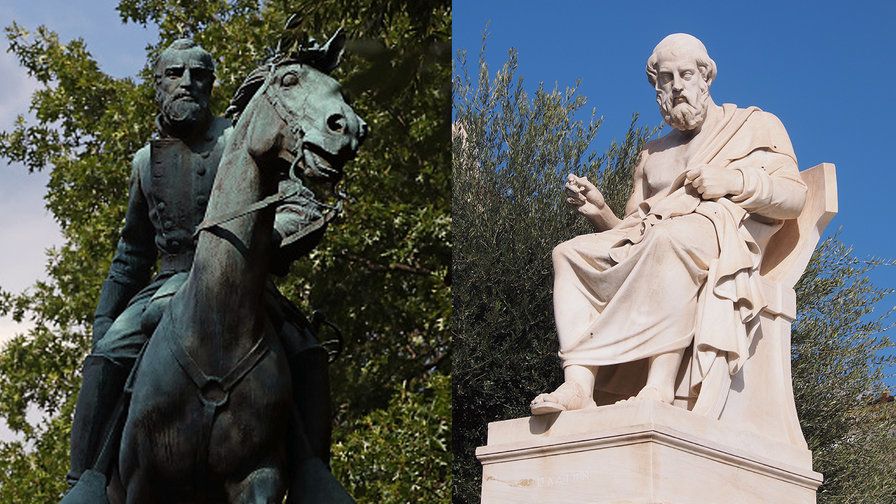 Michael Barreto: They're an open symbol of bigotry and glorify those that fought to keep an entire race of people enslaved for the gain of an elite few... Is this really that fuckin hard to grasp?
And with the entirely opposite but equally valid opinion... 

Richard E. Parisi: Polls are showing that most Americans don't want to tear down historic public art work. This is really just political correctness being taken too far. Besides, tearing statues down is not going to impact on anyone's rights or anyone's ability to earn a living or gain an education or be safe in their daily routine.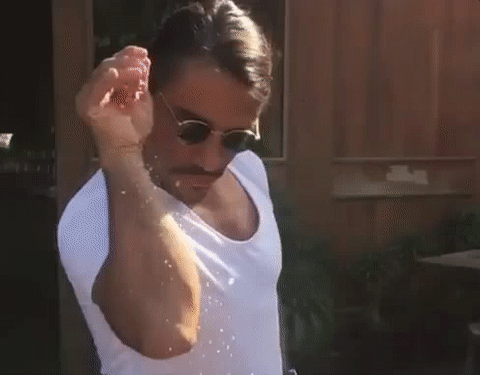 Wesley Hovis: Trump won despite all conventional projections because of meme magic. The left needs to drastically step up its meme game if we're going to save humanity.
Juka Lukkari: The Left can't meme. 
What can 3D printing do for medicine? The "sky is the limit," says Northwell Health researcher Dr. Todd Goldstein.
Northwell Health
Sponsored by Northwell Health
Medical professionals are currently using 3D printers to create prosthetics and patient-specific organ models that doctors can use to prepare for surgery.
Eventually, scientists hope to print patient-specific organs that can be transplanted safely into the human body.
Northwell Health, New York State's largest health care provider, is pioneering 3D printing in medicine in three key ways.
The tactics that work now won't work for long.
Politics & Current Affairs
Arms races happen when two sides of a conflict escalate in a series of ever-changing moves intended to outwit the opponent.
Great ideas in philosophy often come in dense packages. Then there is where the work of Marcus Aurelius.
(Getty Images)
Personal Growth
Meditations is a collection of the philosophical ideas of the Roman Emperor Marcus Aurelius.
Written as a series of notes to himself, the book is much more readable than the dry philosophy most people are used to.
The advice he gave to himself 2,000 years ago is increasingly applicable in our hectic, stressed-out lives.
By working together, and learning from one another, we can build better systems.
Videos
Many of the things that we experience, are our imagination manifesting into this physical realm, avers artist Dustin Yellin.
People need to completely rethink the way they work together, and learn from one another, that they they can build better systems. If not, things may get "really dark" soon.
The first step to enabling cooperation is figuring out where the common ground is. Through this method, despite contrary beliefs, we may be able to find some degree of peace.
Big think's weekly newsletter.
Get smarter faster from the comfort of your inbox.
See our newsletter privacy policy
here
Most Popular
Most Recent
Big think's weekly newsletter.
Get smarter faster from the comfort of your inbox.
See our newsletter privacy policy
here
© Copyright 2007-2019 & BIG THINK, BIG THINK EDGE,
SMARTER FASTER trademarks owned by The Big Think, Inc. All rights reserved.