The Present —
Bring your remodeling visions to life with this easy-to-use software
Whether building from scratch or changing a room's design, this program will guide your way.
Key Takeaways
Building additions to homes can be an expensive and cumbersome undertaking.
Remodeling is exciting, but finding the starting point is challenging.
The vision for your dream home or new living room can be quickly sketched up on your laptop.
There are many reasons for building an addition to your home. Another child is on the way. The light in the back of the house would hit a sunroom perfectly. After a few years in your space, storage is harder to find. Maybe you're ready for that deck.
Consider the interior. The den hasn't been touched in a decade. The kitchen needs an overhaul. You're finally ready for that clawfoot tub. The garage is awaiting an entertainment system.
Every change to your home comes with an expense, but you don't need to start by paying an architect to draw up the plans. With Ashampoo® 3D CAD 7: Architecture Version, you'll be ready to bring your vision to life.
Using SketchUp and Collada, you'll learn how to draw up the designs on your own. With full support for raster elements, you'll be able to add design ideas with ease. The editing process is a snap, with full capabilities for editing 3D objects and 2D symbols. And when you need to show the CAD to someone, you won't have to seek out another program.
One thing most reviewers online seem to agree with is that the program is "easy to use for non-professionals." So, don't worry if your interior design skills aren't exactly up to par.
Whether you want roof-mounted photovoltaic installations to bring your home into the solar age or you need precise edge snapping to get the design down to the inch, this program is for you.
You can get Ashampoo® 3D CAD 7: Architecture Version today for just $29.99, a 62% discount from the original price.
Price subject to change.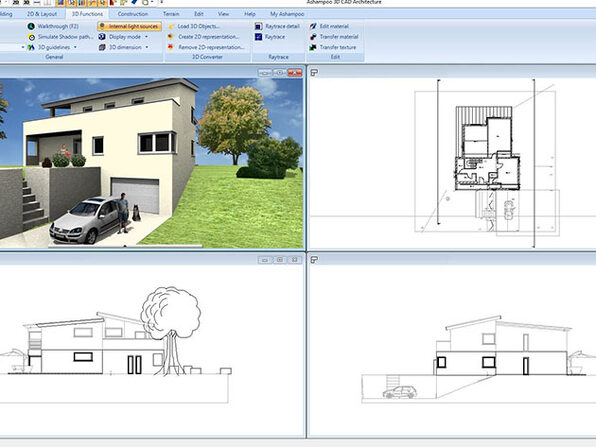 More from the Big Think Shop