The Present —
These 7 items make working remotely more efficient and effective
Workers are adjusting to their new employment reality on couches and kitchen tables across the nation.
Spotify, Twitter, and Square all announced employees will work from home until at least 2021, perhaps indefinitely.
The pandemic just accelerated the process: 50% of American employees were expected to work remotely by 2028.
Workers are adjusting to their new employment reality on couches and kitchen tables across the nation.
---
While many uncomfortable changes are occurring right now, businesses are rethinking office space. Business owners are recognizing long commute times and expensive real estate might not have been the best idea after all. We're watching the reshaping of the American workforce right in front of our eyes with entire companies now working remotely.

Carving out space at home to do your job need not be an obstacle. The following seven items allow you to set up shop and get to business.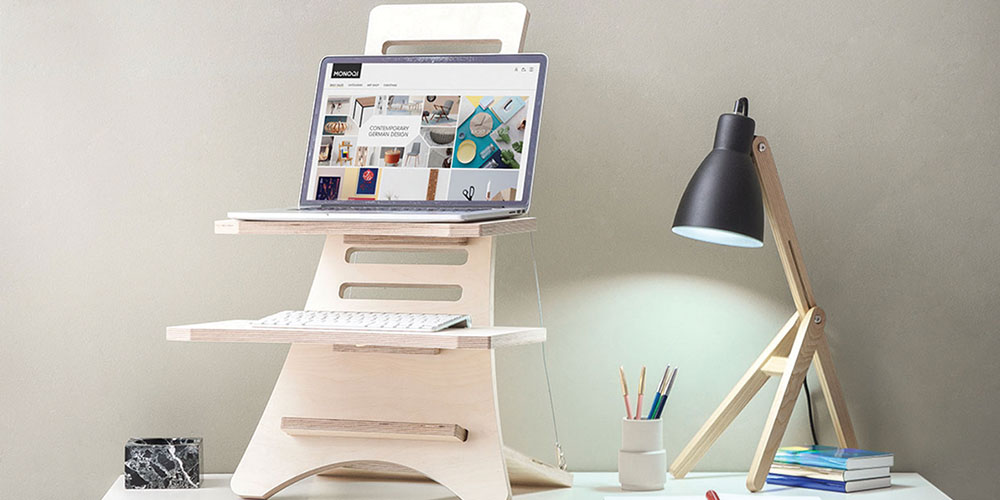 Research has shown that sitting for too long is as hazardous to your health as smoking. Stan Desk is a smart response to the problem of long days in a chair. This adjustable birch desk is sturdy and plastic-free. The minimalist design means it fits on virtually any desk. Lightweight and easy to transport, you can move it around your home depending on where you want to work that day. Save your back, hips, and neck with this game-changing device. Typically $246, you can get it on sale for just $199.99.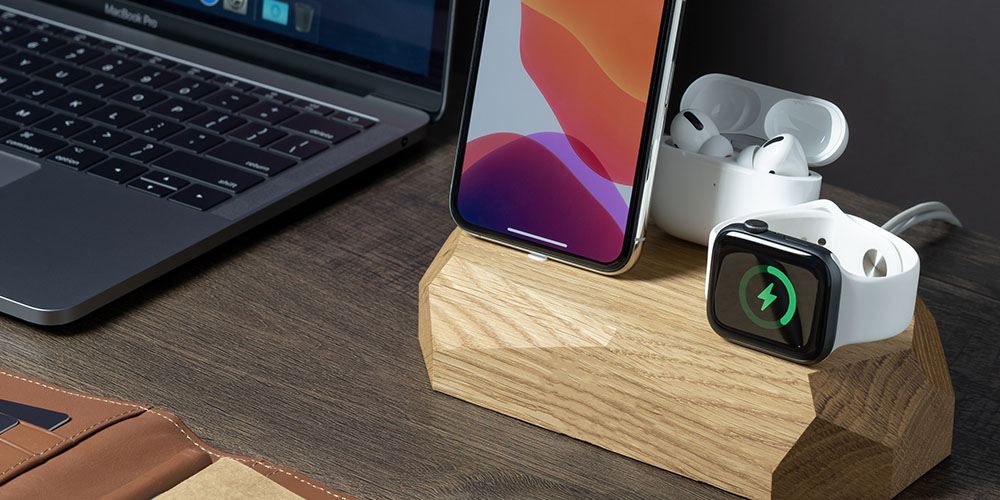 To accompany your birch standing deck, check out this handcrafted wood charging station designed to hold your iPhone, Airpods, and Apple Watch. The innovative micro-suction tape technology means everything stays in place while charging. The adjustable backing allows you to keep your phone in the case. Two five-foot lightning cords make recharging a snap. Made of natural wood and finished with environmentally friendly oils, you'll feel good about displaying this on your desk. And GadgetFlow's 4.8/5-star rating is a solid endorsement for a necessary accouterment. Get it on sale for $67.99.
Desks are one place to work, but for remote business, couches and coffee tables suffice. It's nice to change up the environment on occasion. This lightweight laptop stand features six adjustable levels and an ergonomic design. The aluminum absorbs heat from your laptop to keep it running smoothly. The solid, anti-slip base maintains its hold on almost any surface. The stand is built for laptops between 10″ and 17″. Simply fold it up to store it when it's not in use. Save over 60% and get the Aluminum Laptop Stand on sale for just $29.99.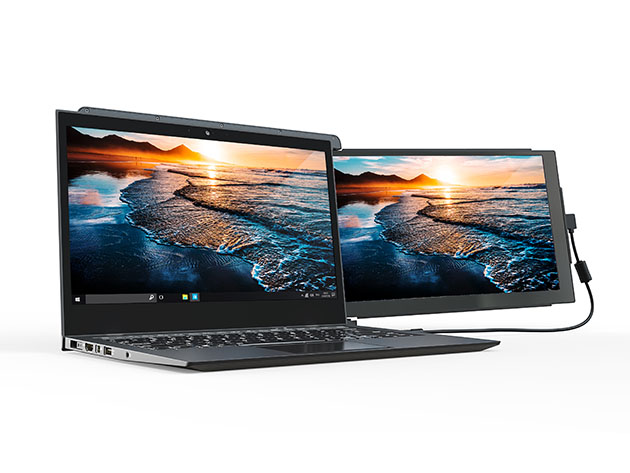 Staring at a laptop is limiting, especially when you have to bounce between windows. A second monitor can be cumbersome, however. That's where the DUEX Pro, a unique screen attachment that raised over $1 million on IndieGoGo, swoops in to save the day. This 1080p monitor attaches to your laptop and doubles your screen's real estate. With 270 degrees of rotation and a 180-degree presentation mode, you'll become a multitasking wizard in no time. Lightweight and energy-efficient, this is a no brainer for anyone working remotely. Use the coupon code SAVEDUEXPRO at checkout to knock the price down to $179.35.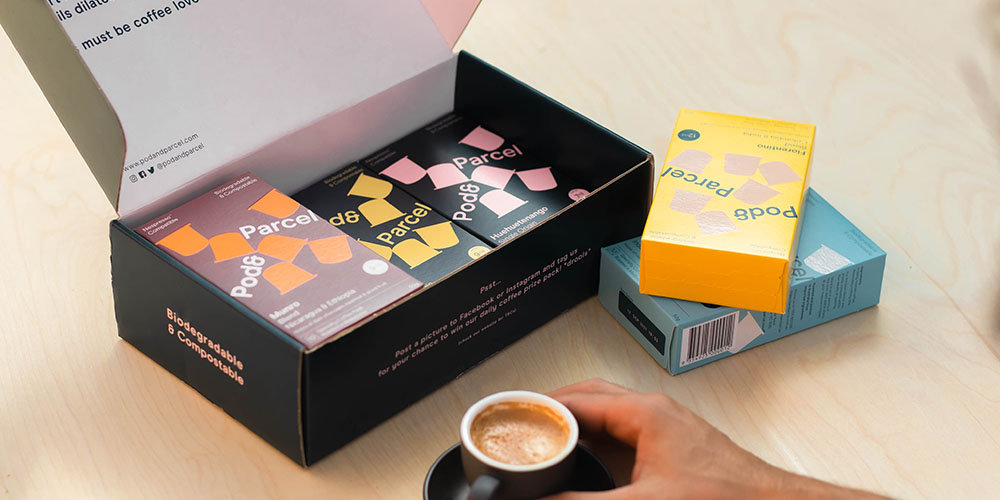 The office coffee pot might be a thing of the past, but you still need caffeine. These delicious pods work with your favorite Original Nespresso® machine. The pack comes with 60 pods total, featuring six flavors that are huge hits: Mbeya, Huehuetenango, Bezzera, Florentino, Munro, and Bancroft. Bonus: each pod is biodegradable and compostable. One fan says of Melbourne's pods, "Prompt service and good coffee. The pods were easy to order and arrived in a timely fashion. I am working my way through the sample pack to find my favorite. Coffee without guilt." Get the sample pack for $39.99 while it's on sale.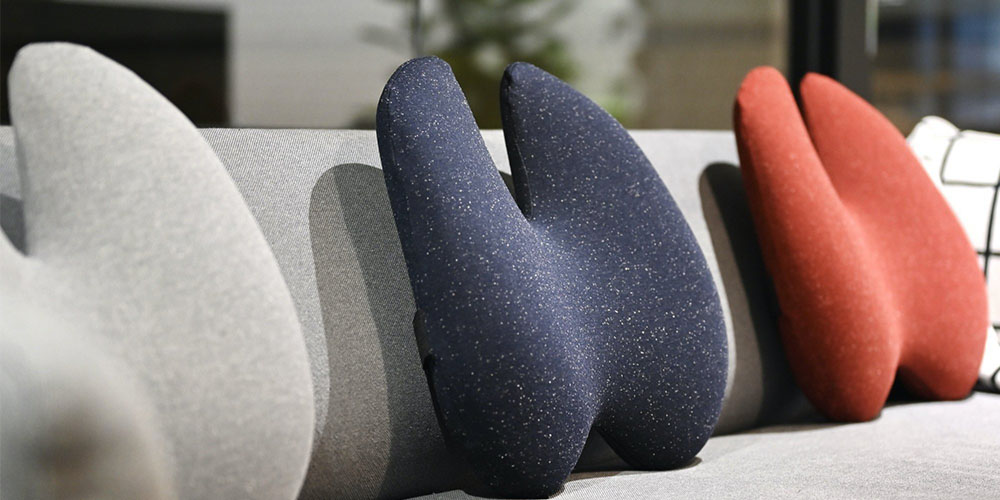 To accompany your new standing desk, this ergonomic lumbar pillow will make the time you have to sit that much more comfortable. Specially designed to support the S curve of your spine, the Back Relief Lumbar Pillow is constructed of proprietary extra dense HYPERFOAM™. Translation: extreme comfort. There's a reason it has a 4.4/5-star rating on Amazon. Vogue called it "the key to a healthier home office!" Save over 30% and get this ergonomic pillow for $29.99.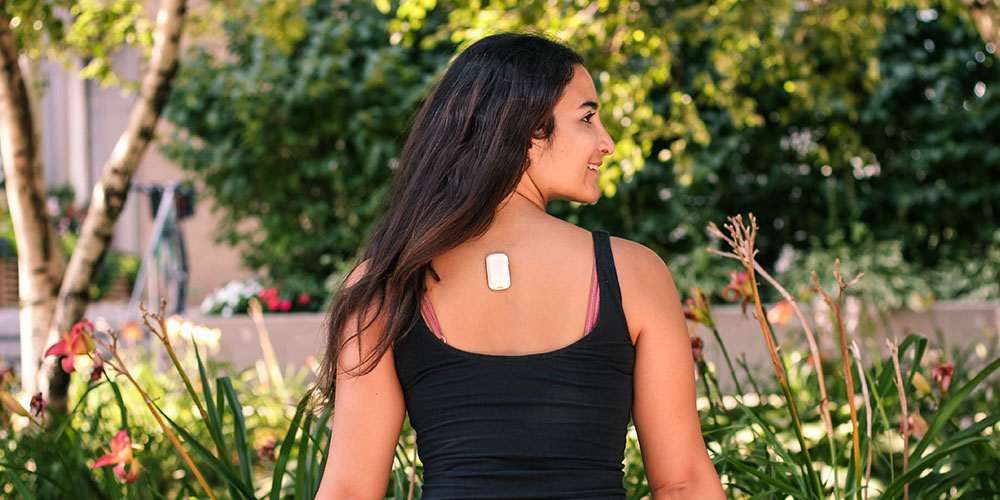 When we first sit down, we're often aware that we need to sit up straight. Yet, as we become consumed with work, it's easy to fall into bad habits. That's where this unique posture training device comes in. This multi-faceted posture correction tool can either be placed directly onto your skin or worn as a necklace "techcessory" (sold separately). The tiny smart trainer buzzes when you begin to slouch, reminding you to sit upright. With over 350,000 customers worldwide and over 10,000 five-star reviews, people are retraining their spines daily. The device is small and lightweight, yet packs a powerful 30-hour battery life on every charge. And it can be yours for just $89.99 (regularly $99.95).
Prices subject to change.
More from the Big Think Shop
When you buy something through a link in this article or from our shop, Big Think earns a small commission. Thank you for supporting our team's work.