Five ways artificial intelligence will shape the future of universities
09 May, 2018
Artificial Intelligence (AI) is transforming many human activities ranging from daily chores to highly sophisticated tasks. But unlike many other industries, the higher education sector has yet to be really influenced by AI.
---
Uber has disrupted the taxi sector, Airbnb has disrupted the hotel industry and Amazon disrupted first the bookselling sector, then the whole retail industry. It is only a matter of time then until the higher education sector undergoes a significant transformation.
Within a few short years, universities may well have changed beyond all recognition. Here are five ways that AI will help to change and shape the future of universities and higher education for the better.
1. Personalised learning
Universities are already using AI algorithms to personalise learning and deliver content that is suited to the students needs and pace of learning – and this is only likely to continue. This idea is built on research that shows different people have different aptitudes, skills and orientations to learn when exposed to the same content and learning environments.
Offering personalised, adaptive learning platforms recognises the diversity that is part of any learning ecosystem. This will be a significant change for universities, as it moves away from the traditional model of "one module guide for all".
It will see educators equipped with data sets to analyse and understand the needs of individuals. And work can be automatically adapted to the style and pace of learning for each particular student.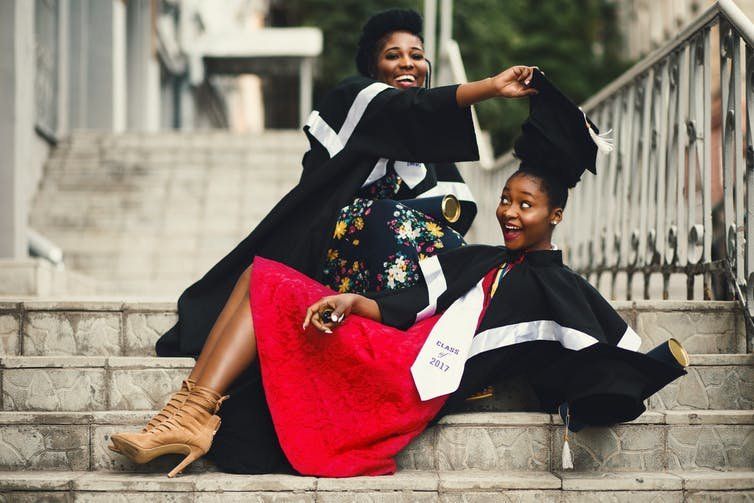 Because everybody learns differently. Pexels
2. Moving beyond the classroom
As educational AI develops, students will be able to study where they want, when they want and using whatever platform they want. This is likely to mean that tablets and mobile phones will become the main delivery methods.
Universities are already using AI-enabled smart building concepts to redesign learning spaces. Modern "smart" classroom spaces are now generally equipped with circular tables, laptops, flat screen monitors, multiple projectors, and whiteboards to encourage and support collaborative and engaged active learning.
This helps educators move away from a traditional classroom set-up, to a more interactive style of working, to encourage deeper learning approaches. And this will start to include more hybrid methods of learning – such as both face-to-face and online interactions.
3. Welcome to the smart campus
The Internet of Things also has the potential to transform universities into smarter places to work and learn. At its core, the technology is simple, it's all about connecting devices over the internet and letting them talk to us, as well as each other.
Smart classrooms will also enhance the learning experience of the students. A classroom connected to the Internet of Things equipped can adapt to the personalised settings to prepare the classroom for different faculty members. Monitoring attendance and invigilating exams will also be automated and made much more robust.
This development in technology will also enable smart campuses to adopt advanced systems to automatically monitor and control every facility. Universities will be able to monitor parking spaces, building alarms, room usage, heating and lighting all very easily.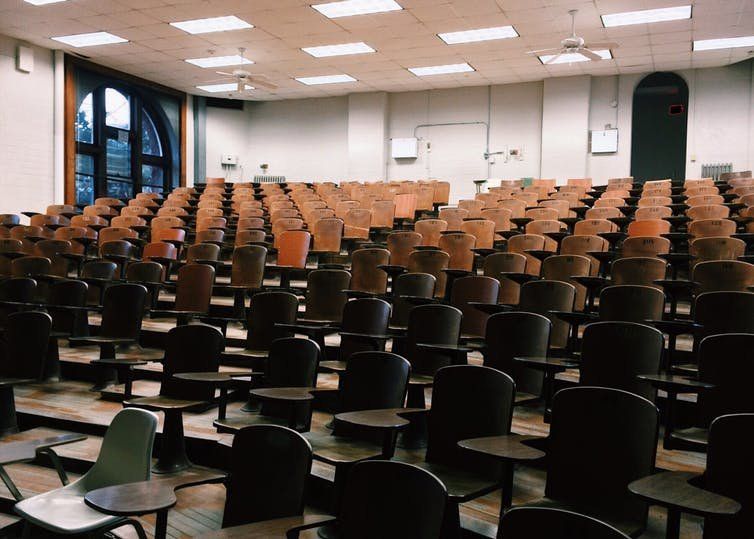 Say goodbye to traditional learning environments. Pexels.
4. Great customer service
Universities are also using AI to streamline their processes, resulting in cost savings and better service levels – and this is something that is set to continue. A good example of this is Deakin University in Australia, which has partnered with IBM to be the first university worldwide to implement Watson. Watson is a supercomputer developed by IBM that combines AI and sophisticated analytical software to answer users' questions.
Watson's main functionality is to replicate a human's ability to answer questions. This functionality uses 90 servers with a combined data store of more than 200m pages of information and processed against six million logic rules.
Deakin's aim is to create a 24/7 online student advisory service, that will improve the student experience. Integrated with their single interface platform and online personal hub, DeakinSync enables students to ask questions and receive instant online answers.
5. Monitoring performance
Another dimension of using AI innovations in universities will be the use of block chains. This will revolutionise how universities operate, as higher education institutions use this technology to automate recognition and the transfer of credits, potentially opening up learning opportunities across universities.
Universities can also use block chains to register and record the intellectual property rights arising from scholarly research. Copyright could be notarised at the date of publication and later reuse can be tracked for impact assessments. This will transform the way universities operate and help to demonstrate the true impact that academic research can have.
Nafis Alam, Associate Professor, University of Reading and Graham Kendall, Professor of Computer Science and Provost/CEO/PVC, University of Nottingham
This article was originally published on The Conversation. Read the original article.
Step inside the unlikely friendship of a former ACLU president and an ultra-conservative Supreme Court Justice.

Sponsored by Charles Koch Foundation
Former president of the ACLU Nadine Strossen and Supreme Court Justice Antonin Scalia were unlikely friends. They debated each other at events all over the world, and because of that developed a deep and rewarding friendship – despite their immense differences.
Scalia, a famous conservative, was invited to circles that were not his "home territory", such as the ACLU, to debate his views. Here, Strossen expresses her gratitude and respect for his commitment to the exchange of ideas.
"It's really sad that people seem to think that if you disagree with somebody on some issues you can't be mutually respectful, you can't enjoy each other's company, you can't learn from each other and grow in yourself," says Strossen.
The opinions expressed in this video do not necessarily reflect the views of the Charles Koch Foundation, which encourages the expression of diverse viewpoints within a culture of civil discourse and mutual respect.
Learn how to redesign your job for maximum reward.
Videos
Broaching the question "What is my purpose?" is daunting – it's a grandiose idea, but research can make it a little more approachable if work is where you find your meaning. It turns out you can redesign your job to have maximum purpose.
There are 3 ways people find meaning at work, what Aaron Hurst calls the three elevations of impact. About a third of the population finds meaning at an individual level, from seeing the direct impact of their work on other people. Another third of people find their purpose at an organizational level. And the last third of people find meaning at a social level.
"What's interesting about these three elevations of impact is they enable us to find meaning in any job if we approach it the right way. And it shows how accessible purpose can be when we take responsibility for it in our work," says Hurst.
Erik Verlinde has been compared to Einstein for completely rethinking the nature of gravity.
Photo by Willeke Duijvekam
Surprising Science
The Dutch physicist Erik Verlinde's hypothesis describes gravity as an "emergent" force not fundamental.
The scientist thinks his ideas describe the universe better than existing models, without resorting to "dark matter".
While some question his previous papers, Verlinde is reworking his ideas as a full-fledged theory.
TuSimple, an autonomous trucking company, has also engaged in test programs with the United States Postal Service and Amazon.
Technology & Innovation
This week, UPS announced that it's working with autonomous trucking startup TuSimple on a pilot project to deliver cargo in Arizona using self-driving trucks.
UPS has also acquired a minority stake in TuSimple.
TuSimple hopes its trucks will be fully autonomous — without a human driver — by late 2020, though regulatory questions remain.