Five ways artificial intelligence will shape the future of universities
09 May, 2018
Artificial Intelligence (AI) is transforming many human activities ranging from daily chores to highly sophisticated tasks. But unlike many other industries, the higher education sector has yet to be really influenced by AI.
---
Uber has disrupted the taxi sector, Airbnb has disrupted the hotel industry and Amazon disrupted first the bookselling sector, then the whole retail industry. It is only a matter of time then until the higher education sector undergoes a significant transformation.
Within a few short years, universities may well have changed beyond all recognition. Here are five ways that AI will help to change and shape the future of universities and higher education for the better.
1. Personalised learning
Universities are already using AI algorithms to personalise learning and deliver content that is suited to the students needs and pace of learning – and this is only likely to continue. This idea is built on research that shows different people have different aptitudes, skills and orientations to learn when exposed to the same content and learning environments.
Offering personalised, adaptive learning platforms recognises the diversity that is part of any learning ecosystem. This will be a significant change for universities, as it moves away from the traditional model of "one module guide for all".
It will see educators equipped with data sets to analyse and understand the needs of individuals. And work can be automatically adapted to the style and pace of learning for each particular student.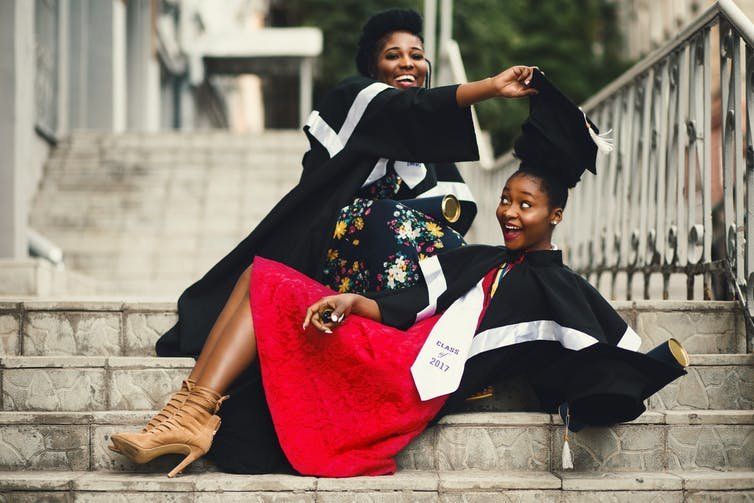 Because everybody learns differently. Pexels
2. Moving beyond the classroom
As educational AI develops, students will be able to study where they want, when they want and using whatever platform they want. This is likely to mean that tablets and mobile phones will become the main delivery methods.
Universities are already using AI-enabled smart building concepts to redesign learning spaces. Modern "smart" classroom spaces are now generally equipped with circular tables, laptops, flat screen monitors, multiple projectors, and whiteboards to encourage and support collaborative and engaged active learning.
This helps educators move away from a traditional classroom set-up, to a more interactive style of working, to encourage deeper learning approaches. And this will start to include more hybrid methods of learning – such as both face-to-face and online interactions.
3. Welcome to the smart campus
The Internet of Things also has the potential to transform universities into smarter places to work and learn. At its core, the technology is simple, it's all about connecting devices over the internet and letting them talk to us, as well as each other.
Smart classrooms will also enhance the learning experience of the students. A classroom connected to the Internet of Things equipped can adapt to the personalised settings to prepare the classroom for different faculty members. Monitoring attendance and invigilating exams will also be automated and made much more robust.
This development in technology will also enable smart campuses to adopt advanced systems to automatically monitor and control every facility. Universities will be able to monitor parking spaces, building alarms, room usage, heating and lighting all very easily.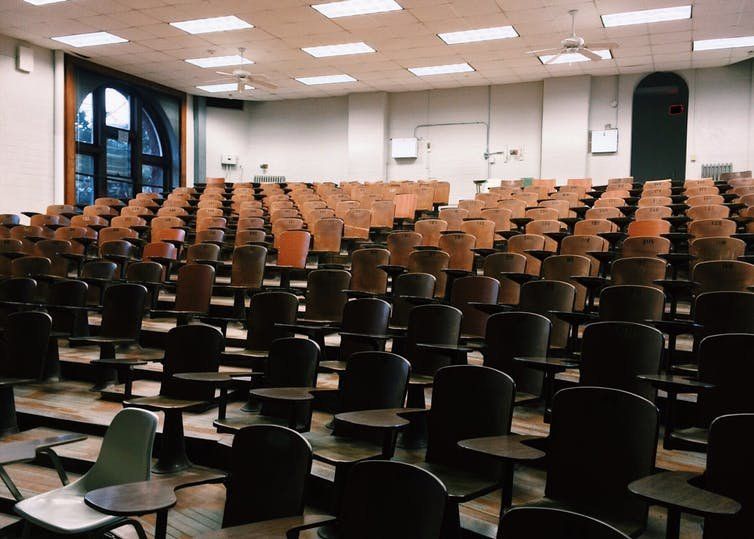 Say goodbye to traditional learning environments. Pexels.
4. Great customer service
Universities are also using AI to streamline their processes, resulting in cost savings and better service levels – and this is something that is set to continue. A good example of this is Deakin University in Australia, which has partnered with IBM to be the first university worldwide to implement Watson. Watson is a supercomputer developed by IBM that combines AI and sophisticated analytical software to answer users' questions.
Watson's main functionality is to replicate a human's ability to answer questions. This functionality uses 90 servers with a combined data store of more than 200m pages of information and processed against six million logic rules.
Deakin's aim is to create a 24/7 online student advisory service, that will improve the student experience. Integrated with their single interface platform and online personal hub, DeakinSync enables students to ask questions and receive instant online answers.
5. Monitoring performance
Another dimension of using AI innovations in universities will be the use of block chains. This will revolutionise how universities operate, as higher education institutions use this technology to automate recognition and the transfer of credits, potentially opening up learning opportunities across universities.
Universities can also use block chains to register and record the intellectual property rights arising from scholarly research. Copyright could be notarised at the date of publication and later reuse can be tracked for impact assessments. This will transform the way universities operate and help to demonstrate the true impact that academic research can have.
Nafis Alam, Associate Professor, University of Reading and Graham Kendall, Professor of Computer Science and Provost/CEO/PVC, University of Nottingham
This article was originally published on The Conversation. Read the original article.
What can 3D printing do for medicine? The "sky is the limit," says Northwell Health researcher Dr. Todd Goldstein.
Northwell Health
Sponsored by Northwell Health
Medical professionals are currently using 3D printers to create prosthetics and patient-specific organ models that doctors can use to prepare for surgery.
Eventually, scientists hope to print patient-specific organs that can be transplanted safely into the human body.
Northwell Health, New York State's largest health care provider, is pioneering 3D printing in medicine in three key ways.
An ordained Lama in a Tibetan Buddhist lineage, Lama Rod grew up a queer, black male within the black Christian church in the American south. Navigating all of these intersecting, evolving identities has led him to a life's work based on compassion for self and others.
Think Again Podcasts
"What I'm interested in is deep, systematic change. What I understand now is that real change doesn't happen until change on the inside begins to happen."
"Masculinity is not inherently toxic. Patriarchy is toxic. We have to let that energy go so we can stop forcing other people to do emotional labor for us."
We were gaining three IQ points per decade for many, many years. Now, that's going backward. Could this explain some of our choices lately?
The Flynn effect appears to be in retrograde. (Credit: Shutterstock/Big Think)
popular
There's a new study out of Norway that indicates our—well, technically, their—IQs are shrinking, to the tune of about seven IQ points per generation.
Here's why generalists triumph over specialists in the new era of innovation.
Videos
Since the explosion of the knowledge economy in the 1990s, generalist inventors have been making larger and more important contributions than specialists.
One theory is that the rise of rapid communication technologies allowed the information created by specialists to be rapidly disseminated, meaning generalists can combine information across disciplines to invent something new.
Here, David Epstein explains how Nintendo's Game Boy was a case of "lateral thinking with withered technology." He also relays the findings of a fascinating study that found the common factor of success among comic book authors.
Big think's weekly newsletter.
Get smarter faster from the comfort of your inbox.
See our newsletter privacy policy
here
Most Popular
Most Recent
Big think's weekly newsletter.
Get smarter faster from the comfort of your inbox.
See our newsletter privacy policy
here
© Copyright 2007-2019 & BIG THINK, BIG THINK EDGE,
SMARTER FASTER trademarks owned by The Big Think, Inc. All rights reserved.