Big ideas.
Once a week.
Subscribe to our weekly newsletter.
Are religious people more moral?
Why do people distrust atheists? And are they right to do so?
28 April, 2018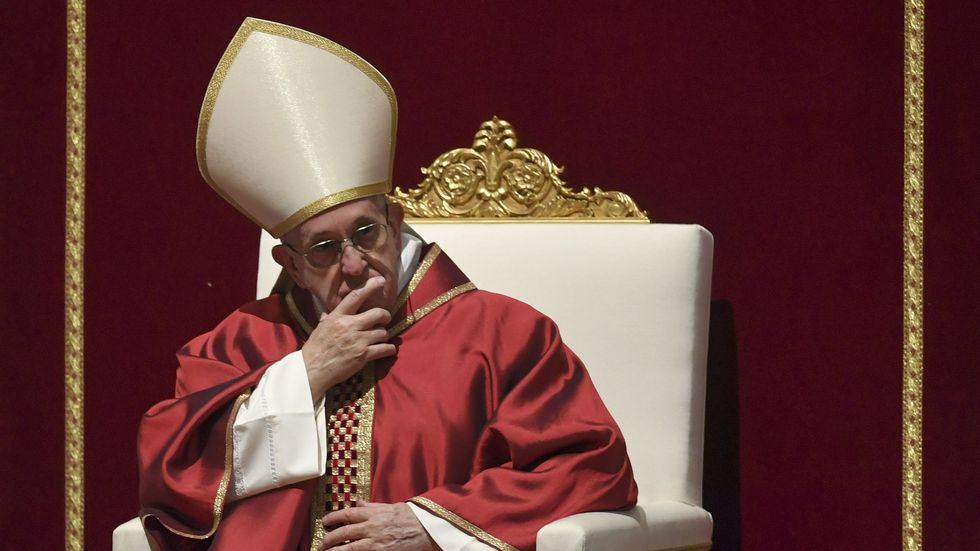 Pope Francis presides the Celebration of the Lord's Passion on Good Friday at St Peter's basilica, on March 30, 2018 in Vatican. (Photo: ANDREAS SOLARO/AFP/Getty Images)
Why do people distrust atheists?
---
A recent study we conducted, led by psychologist Will Gervais, found widespread and extreme moral prejudice against atheists around the world. Across all continents, people assumed that those who committed immoral acts, even extreme ones such as serial murder, were more likely to be atheists.
Although this was the first demonstration of such bias at a global scale, its existence is hardly surprising.
Survey data show that Americans are less trusting of atheists than of any other social group. For most politicians, going to church is often the best way to garner votes, and coming out as an unbeliever could well be political suicide. After all, there are no open atheists in the U.S. Congress. The only known religiously unaffiliated representative describes herself as "none," but still denies being an atheist.
So, where does such extreme prejudice come from? And what is the actual evidence on the relationship between religion and morality?
How does religion relate to morality?
It is true that the world's major religions are concerned with moral behavior. Many, therefore, might assume that religious commitment is a sign of virtue, or even that morality cannot exist without religion.
Both of these assumptions, however, are problematic.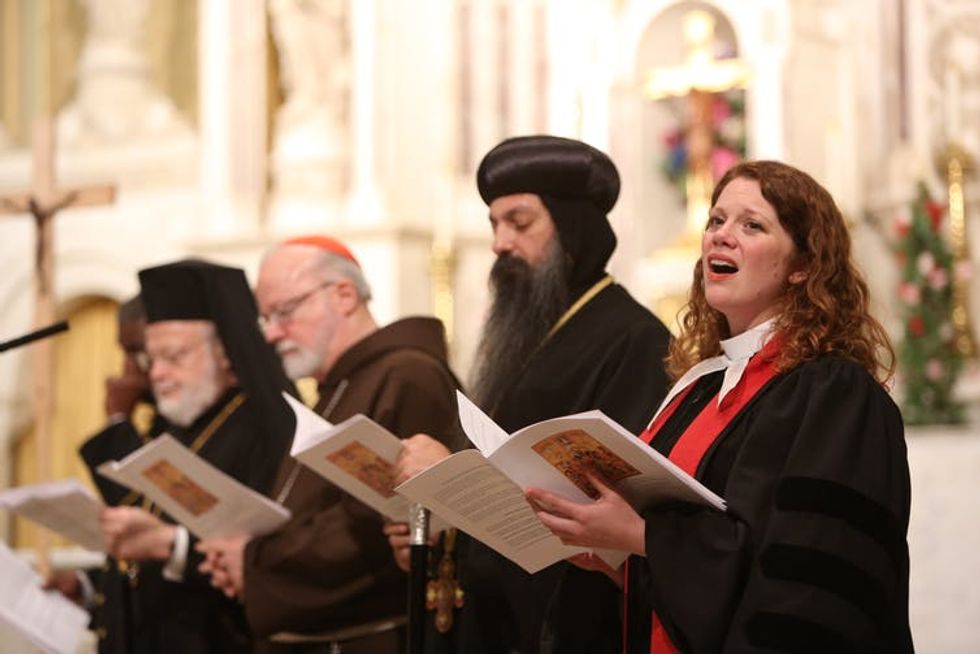 For one thing, the ethical ideals of one religion might seem immoral to members of another. For instance, in the 19th century, Mormons considered polygamy a moral imperative, while Catholics saw it as a mortal sin.
Moreover, religious ideals of moral behavior are often limited to group members and might even be accompanied by outright hatred against other groups. In 1543, for example, Martin Luther, one of the fathers of Protestantism, published a treatise titled "On the Jews and their Lies," echoing anti-Semitic sentiments that have been common among various religious groups for centuries.
These examples also reveal that religious morality can and does change with the ebb and flow of the surrounding culture. In recent years, several Anglican churches have revised their moral views to allow contraception, the ordination of women and the blessing of same-sex unions.
Discrepancy between beliefs and behavior
In any case, religiosity is only loosely related to theology. That is, the beliefs and behaviors of religious people are not always in accordance with official religious doctrines. Instead, popular religiosity tends to be much more practical and intuitive. This is what religious studies scholars call "theological incorrectness."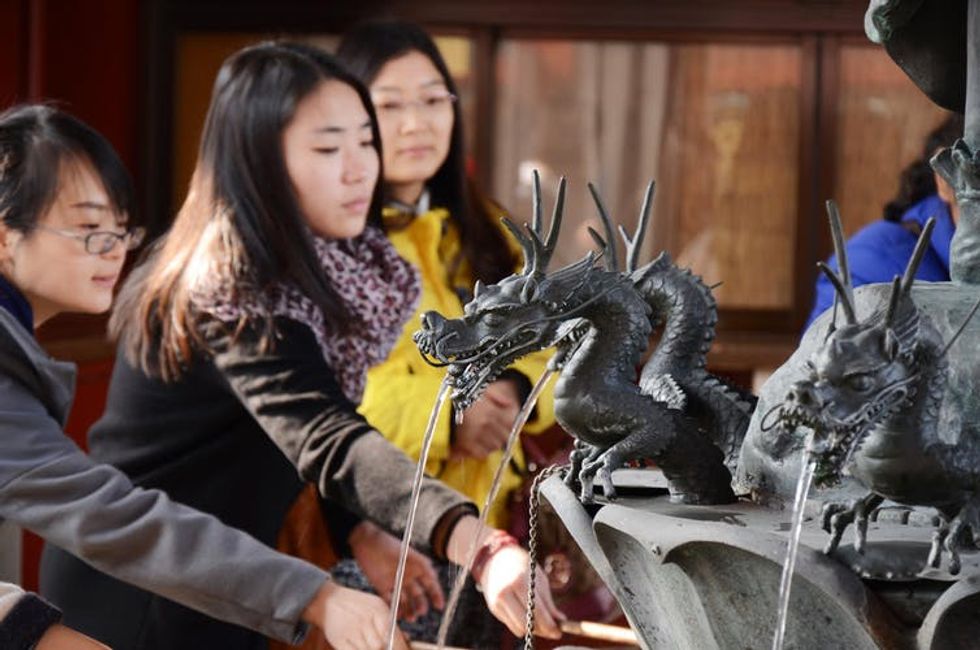 Buddhism, for example, may officially be a religion without gods, but most Buddhists still treat Buddha as a deity. Similarly, the Catholic Church vehemently opposes birth control, but the vast majority of Catholics practice it anyway. In fact, theological incorrectness is the norm rather than the exception among believers.
For this reason, sociologist Mark Chaves called the idea that people behave in accordance with religious beliefs and commandments the "religious congruence fallacy."
This discrepancy among beliefs, attitudes and behaviors is a much broader phenomenon. After all, communism is an egalitarian ideology, but communists do not behave any less selfishly.
So, what is the actual evidence on the relationship between religion and morality?
Do people practice what they preach?
Social scientific research on the topic offers some intriguing results.
When researchers ask people to report on their own behaviors and attitudes, religious individuals claim to be more altruistic, compassionate, honest, civic and charitable than nonreligious ones. Even among twins, more religious siblings describe themselves are being more generous.
But when we look at actual behavior, these differences are nowhere to be found.
Researchers have now looked at multiple aspects of moral conduct, from charitable giving and cheating in exams to helping strangers in need and cooperating with anonymous others.
In a classical experiment known as the "Good Samaritan Study," researchers monitored who would stop to help an injured person lying in an alley. They found that religiosity played no role in helping behavior, even when participants were on their way to deliver a talk on the parable of the good Samaritan.
This finding has now been confirmed in numerous laboratory and field studies. Overall, the results are clear: No matter how we define morality, religious people do not behave more morally than atheists, although they often say (and likely believe) that they do.
When and where religion has an impact
On the other hand, religious reminders do have a documented effect on moral behavior.
Studies conducted among American Christians, for example, have found that participants donated more money to charity and even watched less porn on Sundays. However, they compensated on both accounts during the rest of the week. As a result, there were no differences between religious and nonreligious participants on average.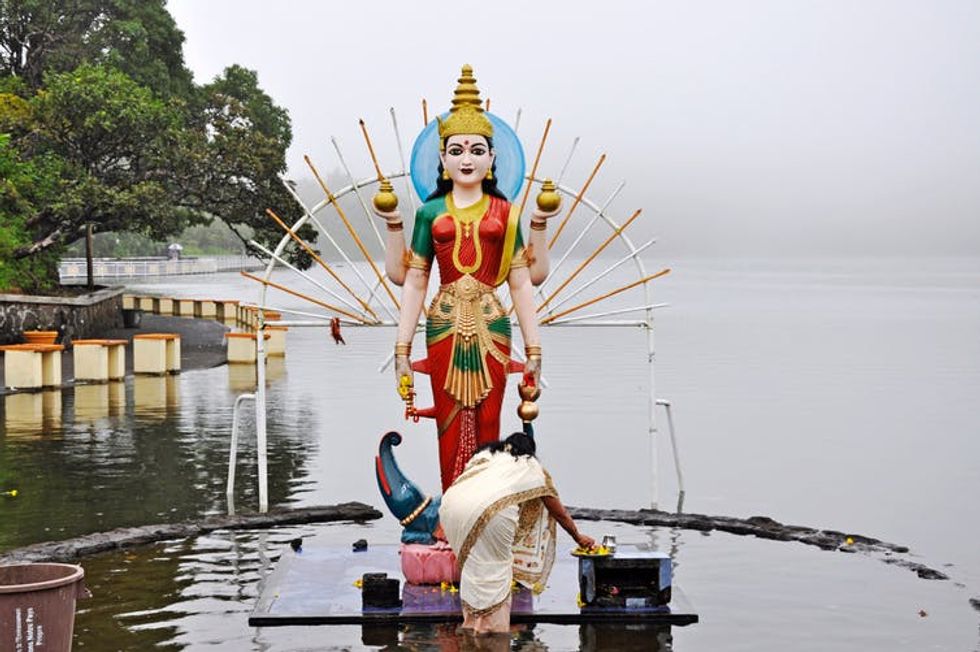 Likewise, a study conducted in Morocco found that whenever the Islamic call to prayer was publicly audible, locals contributed more money to charity. However, these effects were short-lived: Donations increased only within a few minutes of each call, and then dropped again.
Numerous other studies have yielded similar results. In my own work, I found that people became more generous and cooperative when they found themselves in a place of worship.
Interestingly, one's degree of religiosity does not seem to have a major effect in these experiments. In other words, the positive effects of religion depend on the situation, not the disposition.
Religion and rule of law
Not all beliefs are created equal, though. A recent cross-cultural study showed that those who see their gods as moralizing and punishing are more impartial and cheat less in economic transactions. In other words, if people believe that their gods always know what they are up to and are willing to punish transgressors, they will tend to behave better, and expect that others will too.
Such a belief in an external source of justice, however, is not unique to religion. Trust in the rule of law, in the form of an efficient state, a fair judicial system or a reliable police force, is also a predictor of moral behavior.
And indeed, when the rule of law is strong, religious belief declines, and so does distrust against atheists.
The co-evolution of God and society
Scientific evidence suggests that humans – and even our primate cousins – have innate moral predispositions, which are often expressed in religious philosophies. That is, religion is a reflection rather than the cause of these predispositions.
But the reason religion has been so successful in the course of human history is precisely its ability to capitalize on those moral intuitions.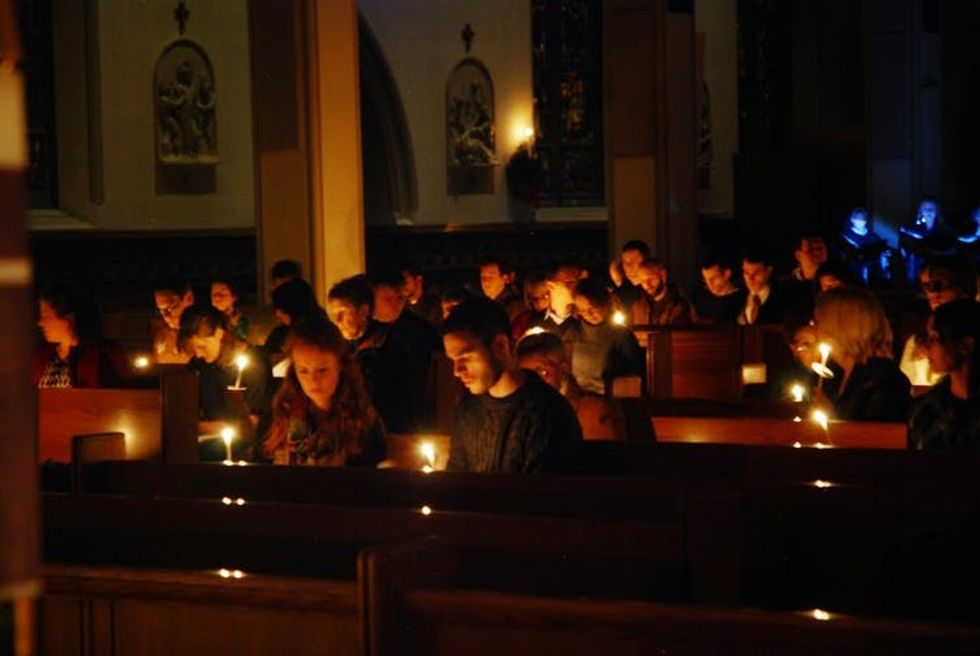 The historical record shows that supernatural beings have not always been associated with morality. Ancient Greek gods were not interested in people's ethical conduct. Much like the various local deities worshiped among many modern hunter-gatherers, they cared about receiving rites and offerings but not about whether people lied to one another or cheated on their spouses.
According to psychologist Ara Norenzayan, belief in morally invested gods developed as a solution to the problem of large-scale cooperation.
Early societies were small enough that their members could rely on people's reputations to decide whom to associate with. But once our ancestors turned to permanent settlements and group size increased, everyday interactions were increasingly taking place between strangers. How were people to know whom to trust?
Religion provided an answer by introducing beliefs about all-knowing, all-powerful gods who punish moral transgressions. As human societies grew larger, so did the occurrence of such beliefs. And in the absence of efficient secular institutions, the fear of God was crucial for establishing and maintaining social order.
In those societies, a sincere belief in a punishing supernatural watcher was the best guarantee of moral behavior, providing a public signal of compliance with social norms.

Today we have other ways of policing morality, but this evolutionary heritage is still with us. Although statistics show that atheists commit fewer crimes than average, the widespread prejudice against them, as highlighted by our study, reflects intuitions that have been forged through centuries and might be hard to overcome.
Dimitris Xygalatas, Assistant Professor in Anthropology, University of Connecticut
This article was originally published on The Conversation. Read the original article.
Is information the fifth form of matter?
Photo: Shutterstock
Surprising Science
Researchers have been trying for over 60 years to detect dark matter.
There are many theories about it, but none are supported by evidence.
The mass-energy-information equivalence principle combines several theories to offer an alternative to dark matter.
The experience of life flashing before one's eyes has been reported for well over a century, but where's the science behind it?
Mind & Brain
At the age of 16, when Tony Kofi was an apprentice builder living in Nottingham, he fell from the third story of a building. Time seemed to slow down massively, and he saw a complex series of images flash before his eyes.
As he described it, "In my mind's eye I saw many, many things: children that I hadn't even had yet, friends that I had never seen but are now my friends. The thing that really stuck in my mind was playing an instrument". Then Tony landed on his head and lost consciousness.
When he came to at the hospital, he felt like a different person and didn't want to return to his previous life. Over the following weeks, the images kept flashing back into his mind. He felt that he was "being shown something" and that the images represented his future.
Later, Tony saw a picture of a saxophone and recognized it as the instrument he'd seen himself playing. He used his compensation money from the accident to buy one. Now, Tony Kofi is one of the UK's most successful jazz musicians, having won the BBC Jazz awards twice, in 2005 and 2008.
Though Tony's belief that he saw into his future is uncommon, it's by no means uncommon for people to report witnessing multiple scenes from their past during split-second emergency situations. After all, this is where the phrase "my life flashed before my eyes" comes from.
But what explains this phenomenon? Psychologists have proposed a number of explanations, but I'd argue the key to understanding Tony's experience lies in a different interpretation of time itself.
When life flashes before our eyes
The experience of life flashing before one's eyes has been reported for well over a century. In 1892, a Swiss geologist named Albert Heim fell from a precipice while mountain climbing. In his account of the fall, he wrote is was "as if on a distant stage, my whole past life [was] playing itself out in numerous scenes".
More recently, in July 2005, a young woman called Gill Hicks was sitting near one of the bombs that exploded on the London Underground. In the minutes after the accident, she hovered on the brink of death where, as she describes it: "my life was flashing before my eyes, flickering through every scene, every happy and sad moment, everything I have ever done, said, experienced".
In some cases, people don't see a review of their whole lives, but a series of past experiences and events that have special significance to them.
Explaining life reviews
Perhaps surprisingly, given how common it is, the "life review experience" has been studied very little. A handful of theories have been put forward, but they're understandably tentative and rather vague.
For example, a group of Israeli researchers suggested in 2017 that our life events may exist as a continuum in our minds, and may come to the forefront in extreme conditions of psychological and physiological stress.
Another theory is that, when we're close to death, our memories suddenly "unload" themselves, like the contents of a skip being dumped. This could be related to "cortical disinhibition" – a breaking down of the normal regulatory processes of the brain – in highly stressful or dangerous situations, causing a "cascade" of mental impressions.
But the life review is usually reported as a serene and ordered experience, completely unlike the kind of chaotic cascade of experiences associated with cortical disinhibition. And none of these theories explain how it's possible for such a vast amount of information – in many cases, all the events of a person's life – to manifest themselves in a period of a few seconds, and often far less.
Thinking in 'spatial' time
An alternative explanation is to think of time in a "spatial" sense. Our commonsense view of time is as an arrow that moves from the past through the present towards the future, in which we only have direct access to the present. But modern physics has cast doubt on this simple linear view of time.
Indeed, since Einstein's theory of relativity, some physicists have adopted a "spatial" view of time. They argue we live in a static "block universe" in which time is spread out in a kind of panorama where the past, the present and the future co-exist simultaneously.
The modern physicist Carlo Rovelli – author of the best-selling The Order of Time – also holds the view that linear time doesn't exist as a universal fact. This idea reflects the view of the philosopher Immanuel Kant, who argued that time is not an objectively real phenomenon, but a construct of the human mind.
This could explain why some people are able to review the events of their whole lives in an instant. A good deal of previous research – including my own – has suggested that our normal perception of time is simply a product of our normal state of consciousness.
In many altered states of consciousness, time slows down so dramatically that seconds seem to stretch out into minutes. This is a common feature of emergency situations, as well as states of deep meditation, experiences on psychedelic drugs and when athletes are "in the zone".
The limits of understanding
But what about Tony Kofi's apparent visions of his future? Did he really glimpse scenes from his future life? Did he see himself playing the saxophone because somehow his future as a musician was already established?
There are obviously some mundane interpretations of Tony's experience. Perhaps, for instance, he became a saxophone player simply because he saw himself playing it in his vision. But I don't think it's impossible that Tony did glimpse future events.
If time really does exist in a spatial sense – and if it's true that time is a construct of the human mind – then perhaps in some way future events may already be present, just as past events are still present.
Admittedly, this is very difficult to make sense of. But why should everything make sense to us? As I have suggested in a recent book, there must be some aspects of reality that are beyond our comprehension. After all, we're just animals, with a limited awareness of reality. And perhaps more than any other phenomenon, this is especially true of time.

Steve Taylor, Senior Lecturer in Psychology, Leeds Beckett University
This article is republished from The Conversation under a Creative Commons license. Read the original article.
Might as well face it, you're addicted to love.
Sex & Relationships
Many writers have commented on the addictive qualities of love. Science agrees.
The reward system of the brain reacts similarly to both love and drugs
Someday, it might be possible to treat "love addiction."
Since people started writing, they've written about love. The oldest love poem known dates back to the 21st century BCE. For most of that time, writers also apparently have been of two (or more) minds about it, announcing that love can be painful, impossible to quit, or even addictive — while also mentioning how nice it is.
The idea of love as an addiction is one that is both familiar and unsettling. Surely it can't be the case that our mutual love with our partner — a thing that can produce euphoria, consumes a great deal of our time, and which we fear losing — can be compared to a drug habit? But indeed, many scientists have turned their attention to the idea of "love addiction" and how your brain on drugs might resemble your brain in love.
Love and other drugs
In a 2017 article published in the journal Philosophy, Psychiatry, & Psychology, a team of neuroethicists considered the idea that love is addicting and held the idea up to science for scrutiny.
They point out that the leading model of addiction rests on the notion of a drug causing the brain to release an unnatural level of reward chemicals, such as dopamine, effectively hijacking the brain's reward system. This phenomenon isn't strictly limited to drugs, though they are more effective at this process than other things. Rats can get a similar rush from sugar as from cocaine, and they can have terrible withdrawal symptoms when the sugar crash kicks in.
On the structural level, there is a fair amount of overlap between the parts of the brain that handle love and pair-bonding and the parts that deal with addiction and reward processing. When inside an MRI machine and asked to think about the person they love romantically, the reward centers of people's brains light up like Broadway.
Love as an addiction
These facts lead the authors to consider two ideas, dubbed the "narrow" and "broad" views of love as an addiction.
The narrow view holds that addiction is the result of abnormal brain processes that simply don't exist in non-addicts. Under this paradigm, "food-seeking or love-seeking behaviors are not truly the result of addiction, no matter how addiction-like they may outwardly appear." It could be that abnormal processes cause the brain's reward system to misfire when exposed to love and to react to it excessively.
If this model is accurate, love addiction would be a rare thing — one study puts it around five to ten percent of the population — but could be considered a disorder similar to others and caused by faulty wiring in the brain. As with other addictions, this malfunction of the reward system could lead to an inability to fully live a typical life, difficulty having healthy relationships, and a number of other negative consequences.
The broad view looks at addiction differently, perhaps even radically.
It begins with the idea that addiction exists on a spectrum of motivations. All of our appetites, including those for food and water, exist on this spectrum and activate similar parts of the brain when satisfied. We can have appetites for anything that taps into our reward system, including food, gambling, sex, drugs, and love. For most people most of the time, our appetites are fairly temperate, if recurring. I might be slightly "addicted" to food — I do need some a few times per day — but that "addiction" doesn't have any negative effects on my health.
An appetite for cocaine, however, is rarely temperate and usually dangerous. Likewise, a person's appetite for love could reach addiction levels, and a person could be considered "hooked" on relationships (or on a particular person). This would put love addiction at the extreme end of the spectrum.
None of this is to say that the authors think that love is bad for you just because it can resemble an addiction. Love addiction is not the same as cocaine addiction at the neurological level: important differences, like how long it takes for the desire for another "hit" to occur, do exist. Rather, the authors see this as an opportunity to reconsider our approach to addiction in general and to think about how we can help the heartsick when they just can't seem to get over their last relationship.
Is "love addiction" a treatable disorder?
Hypothetically, a neurological basis for an addiction to love could point toward interventions that "correct" for it. If the narrow view of addiction is accurate, perhaps some people will be able to seek treatment for love addiction in the same way that others seek help to quit smoking. If the broad view of addiction is correct, the treatment of love addiction would be unlikely as it may be difficult to properly identify where the cutoff of acceptability on a spectrum should be.
Either way, since love is generally held in high regard by all cultures and doesn't quite seem to be in the same category as a bad cocaine habit in terms of social undesirability, the authors doubt we'll be treating anyone for "love addiction" anytime soon.
Politics & Current Affairs
A brief passage from a recent UN report describes what could be the first-known case of an autonomous weapon, powered by artificial intelligence, killing in the battlefield.
Scroll down to load more…