A Tribute in Art: 15 Years On, Explore the Library of Congress' 9/11 Image Collection
Soon after the 9/11 attacks, the Library of Congress started to gather pictures, photographs, poems and other material for preservation.
09 September, 2016
Tribute in Light.
On September 11, 2001, the twin towers of the NYC World Trade Center, and the Pentagon building were attacked by suicide hijackers on three planes. A fourth plane, headed for either the Capitol Building or the White House in D.C., crashed near in Pennsylvania after the passengers fought the hijackers. These tragic events led to the death of almost 3,000 people and injuries for more than 6,000 others, and created a permanent hinge point in the world's history. The official responsibility for these attacks is to the al-Qaeda terrorist organization, of which former senior members have asserted responsibility.
---
The crash site in New York City known as Ground Zero has become a place of memory. 'Reflecting Absence', the incredibly moving twin memorial structures in the plaza mark the great loss incurred and honor the victims and survivors, as does the annual art installation 'Tribute in Light', two columns of light that pierce upwards where the twin towers once stood. 9/11 monuments appeared all around the world.
In 2002 the Library of Congress opened the exhibition 'Witness and Response', dedicated to the 9/11 events. Soon after the attacks in New York, the library started to gather pictures, photographs and other material for the exposition. These artworks are public domain now, and you can see some of them below. In this collection, you can find child drawings, professional illustrations, documentary photographs, and paintings rendering strong sentiments and heavy emotion.
See the full Library of Congress 9/11 image and art collection on Picryl.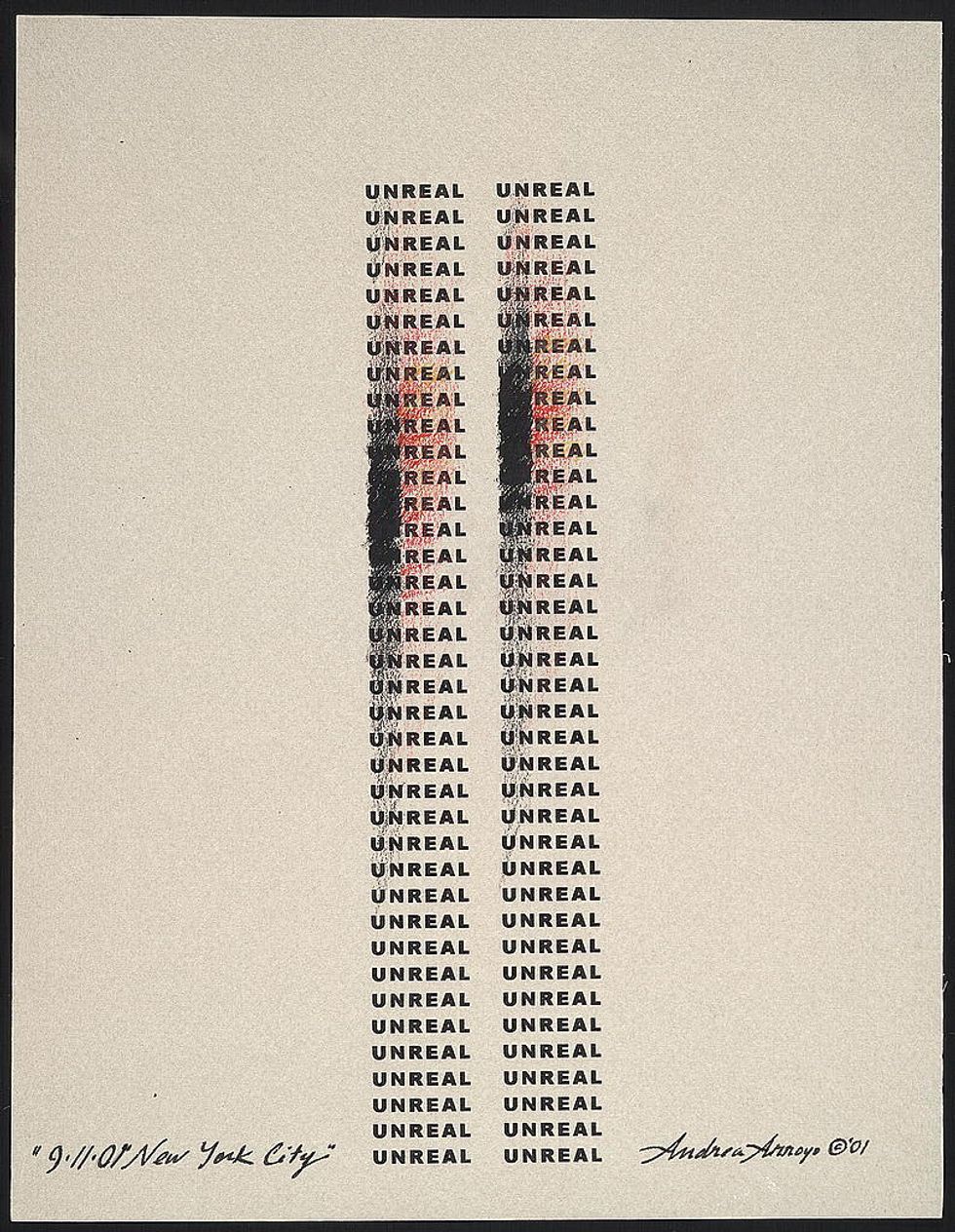 9-11-01, New York City / Andrea Arroyo.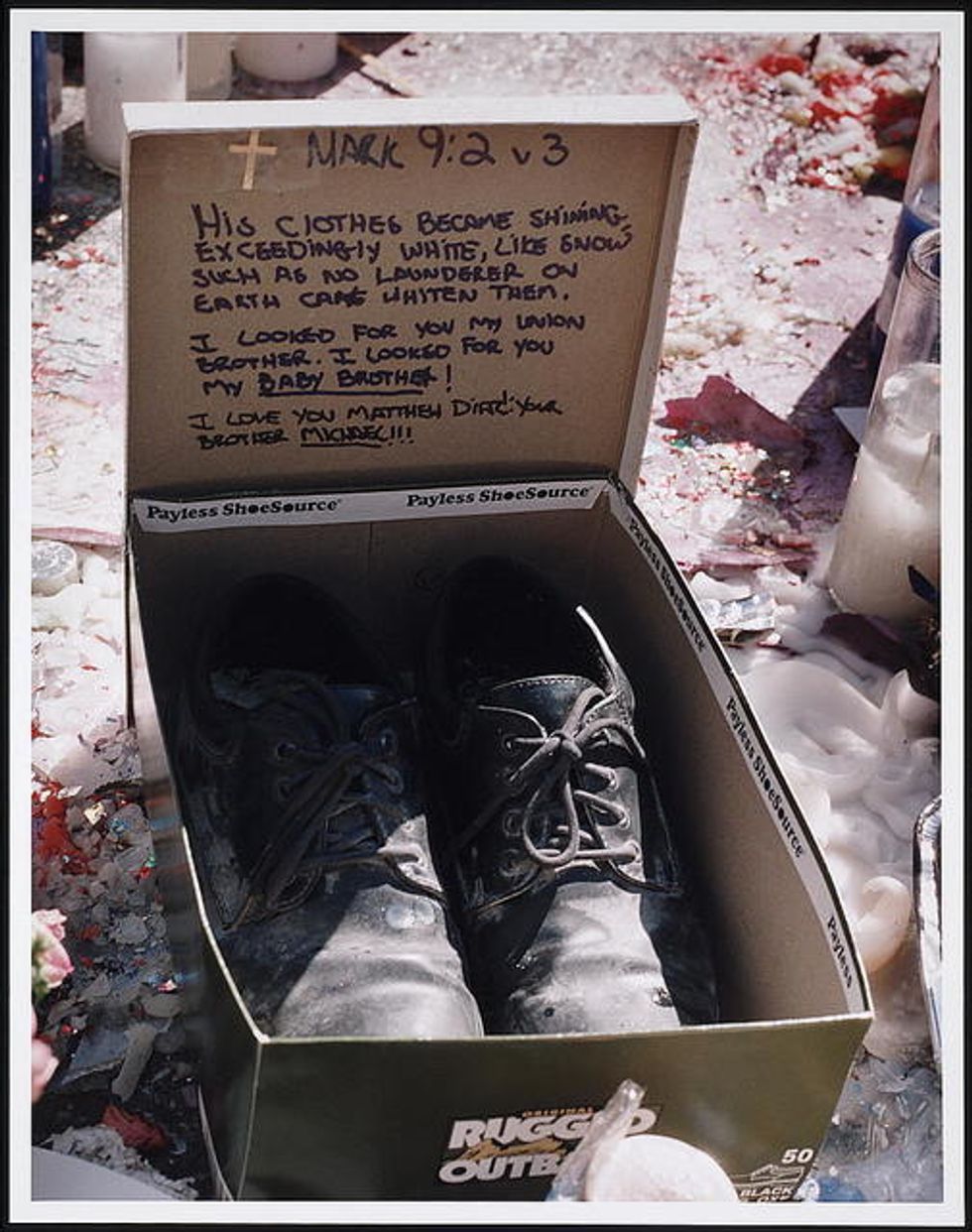 Memorial to Matthew Diaz, a victim of the September 11th terrorist attack on the World Trade Center, New York, N.Y.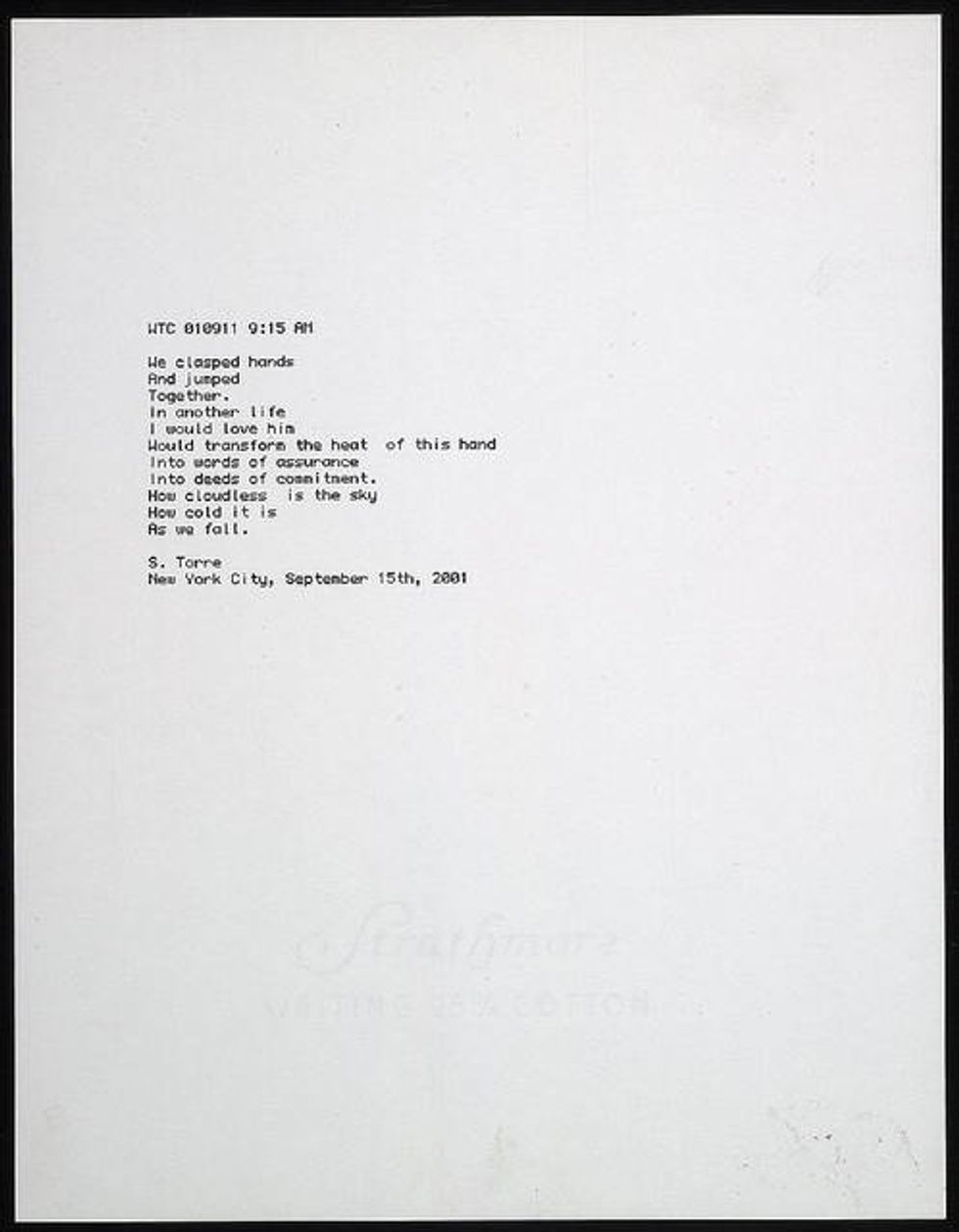 WTC 010911 9:15 AM / S. Torre, New York City.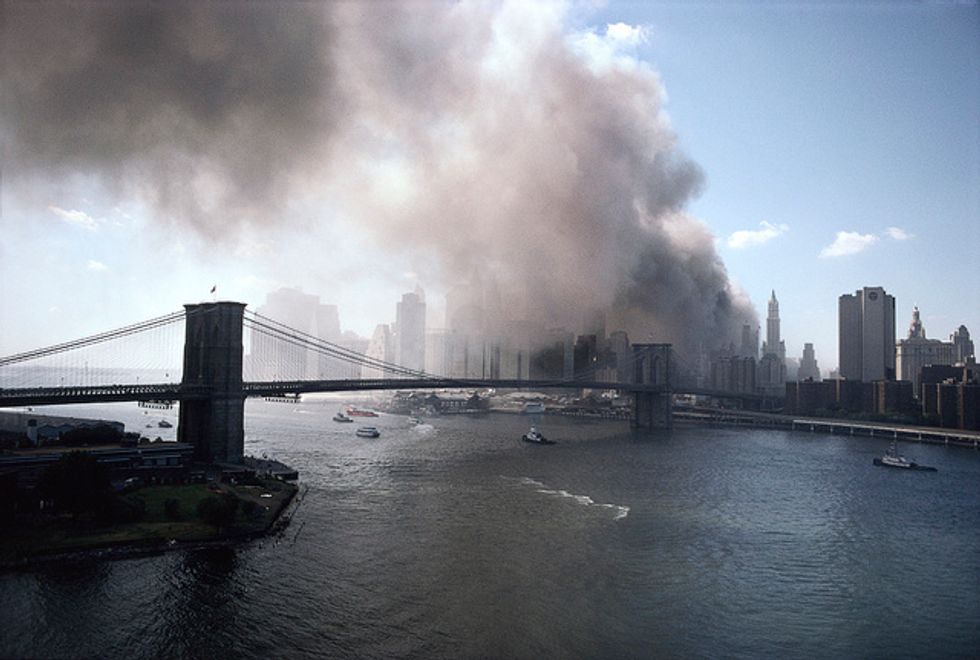 View of Lower Manhattan from the Manhattan Bridge, September 11, 2001.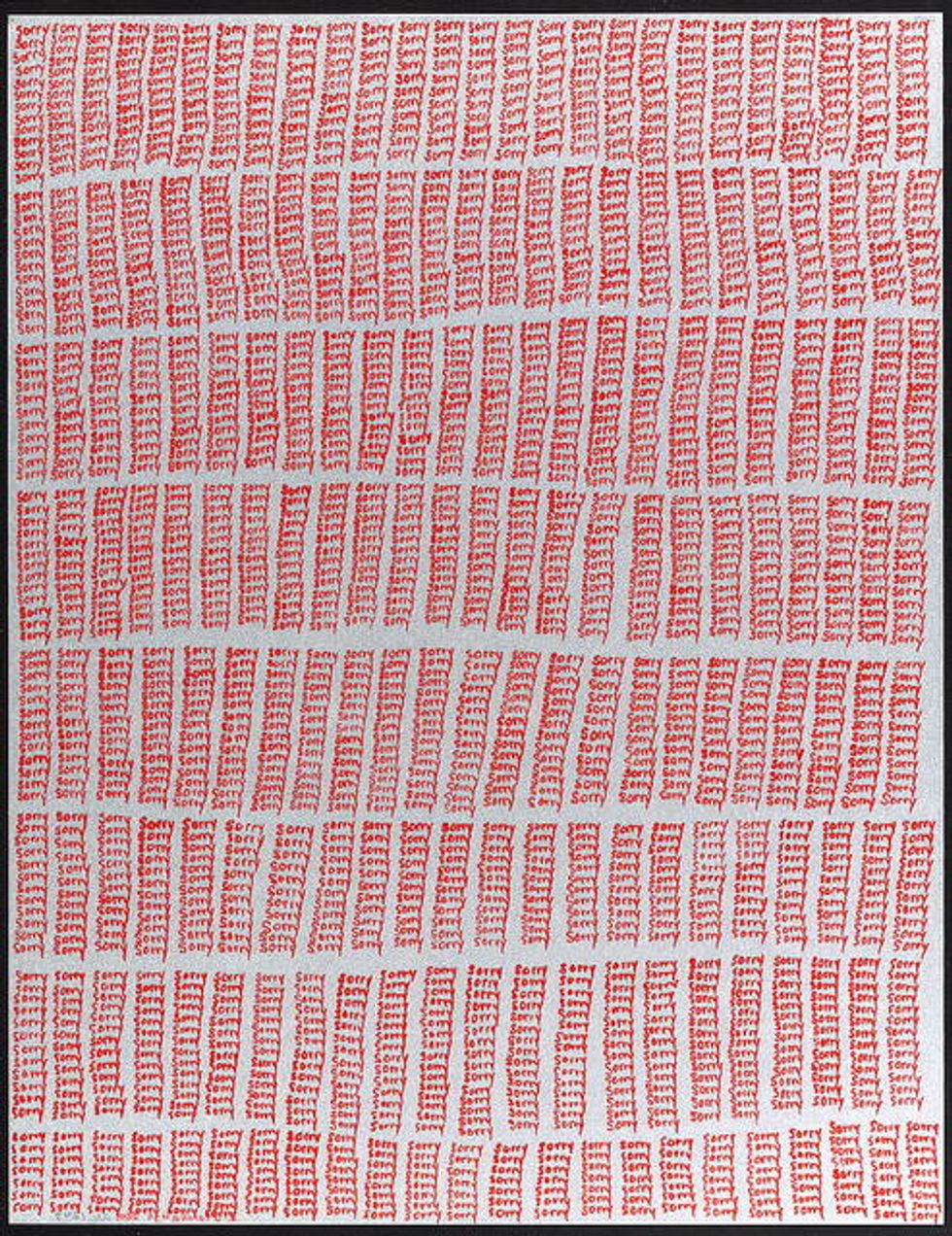 Sorry, sorry...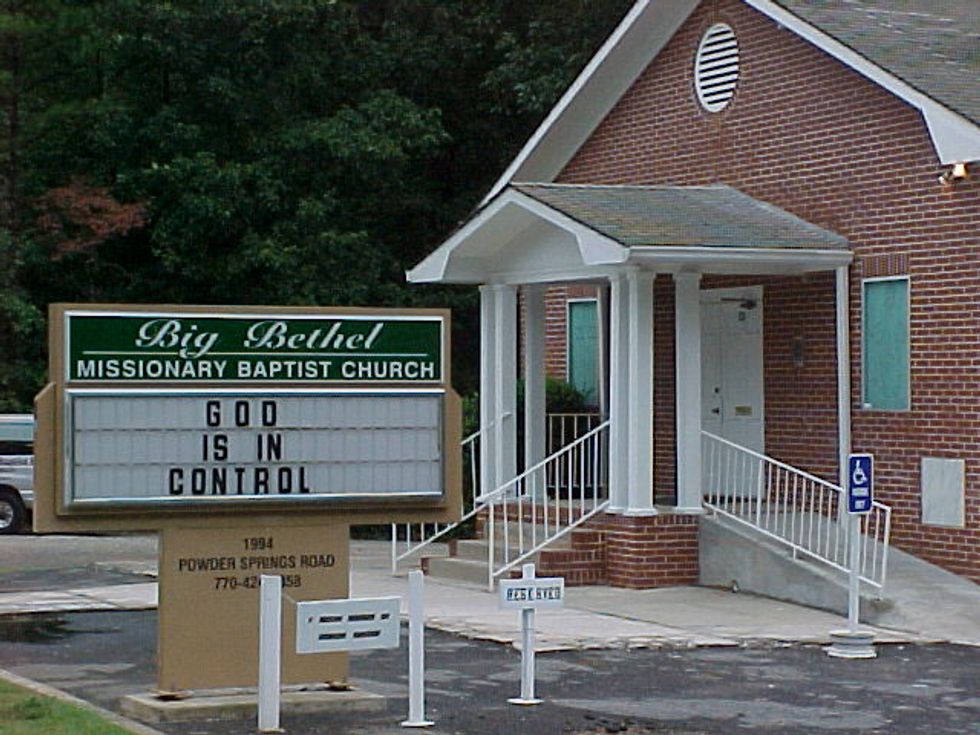 God Is In Control
See more images via Picryl here.
Universities claim to prepare students for the world. How many actually do it?
Sponsored by Charles Koch Foundation
Many university mission statements do not live up to their promise, writes Ben Nelson, founder of Minerva, a university designed to develop intellect over content memorization.
The core competencies that students need for success—critical thinking, communication, problem solving, and cross-cultural understanding, for example—should be intentionally taught, not left to chance.
These competencies can be summed up with one word: wisdom. True wisdom is the ability to apply one's knowledge appropriately when faced with novel situations.
This is what the world will look like, 250 million years from now
On Pangaea Proxima, Lagos will be north of New York, and Cape Town close to Mexico City
Surprising Science
To us humans, the shape and location of oceans and continents seems fixed. But that's only because our lives are so short.
A new study may help us better understand how children build social cognition through caregiver interaction.
Personal Growth
Scientists speculate imitation helps develop social cognition in babies.
A new study out of Lund University shows that six-month-olds look and smile more at imitating adults.
Researchers hope the data will spur future studies to discover what role caregiver imitation plays in social cognition development.
Researchers at UT Southwestern noted a 47 percent increase in blood flow to regions associated with memory.
Photo: Johannes Eisele/AFP via Getty Images
Surprising Science
Researchers at UT Southwestern observed a stark improvement in memory after cardiovascular exercise.
The year-long study included 30 seniors who all had some form of memory impairment.
The group of seniors that only stretched for a year did not fair as well in memory tests.
Videos
According to a man that knows more than 20 languages, the key is to start in the middle.
Scroll down to load more…