The advent of portable technology has exploited our reptilian addiction switch like never before.
It's not your screen you're addicted to — it's just the conduit for your high. NYU professor Adam Alter explains that behavioral addiction is similar to substance addiction: it feels good in the short term, but over time can negatively impact your mental state, social life, financial stability, and physiological wellbeing. There's been a steep takeoff of digital addiction in recent years, with approximately half the developed world now exhibiting addictive tendencies when it comes to the internet. It comes down to portability. The more wireless our devices become, the more our addiction follows us around, and the more we turn to our phones as "adult pacifiers" — just a swipe of your screen is enough to feel relaxed again. Adam Alter is the author of Irresistible: The Rise of Addictive Technology and the Business of Keeping Us Hooked.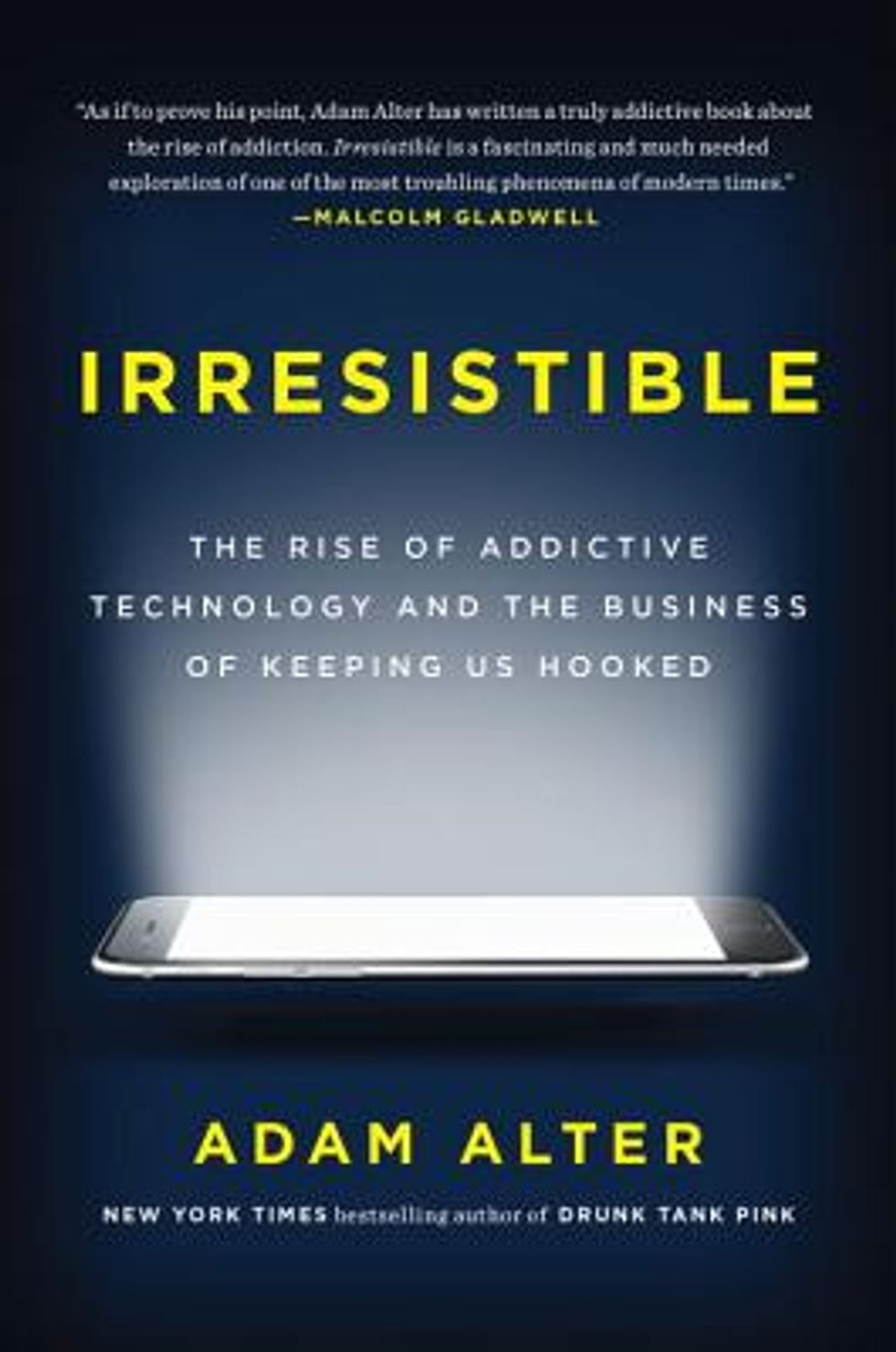 The average person checks their phone 200 times a day. It borders on addiction for some, but according to cyberpsychologist Mary Aiken there are easy ways to unlearn this compulsion.
The internet is so great, isn't it? It's hit, after hit, after hit of quality visuals, stories and encounters. Or is it? Cyberpsychologist Mary Aiken is here to remind us of fading affect bias, which is where negative emotion associated with unpleasant memories fade much faster than positive experiences. This is why gamblers are always so quick to talk about how much they've won over the years, with no mention (or memory) of what they've lost.
According to Aiken, the internet is a giant slot machine, and all the average and boring material we scroll past is negated by that one incredible piece of news, that high feeling when you find a belly-aching funny video, making the search worthwhile. Already you're getting hyped up for the next great find in the sea of hit and miss. The average person checks their cell phone 200 times per day. That's an astounding figure, and it sounds an awful lot like an addiction, but Aiken is reluctant to label it that way, because the treatment that usually works for addiction – abstinence – will never work for the internet. We rely on technology for our jobs, relationships, and basic needs. It's here to stay. So how do we balance our days so that we aren't servants to the the technology that designed to serve us?
Aiken identifies this compulsive checking as a maladaptive behavior, and the good news about that is it's a pattern that can be broken – just like you can resist scratching a mosquito bite with enough focus, or can slow your breathing when you're overcome with nerves, with some awareness and intention, you can put your phone away for the duration of a film without opening your notifications. As an experiment, count for one day to see how many times you go to check your phone, and actively try to reduce it.
Mary Aiken's most recent book is The Cyber Effect: A Pioneering Cyberpsychologist Explains How Human Behavior Changes Online.