Why You're Probably Related to Nefertiti, Confucius, and Socrates
How far back in time would you need to travel to find a common human ancestor of people living today? The answer is surprisingly recent.
06 December, 2017
---
The theory of evolution holds that all living things have common ancestors. But just how far back do humans need to go to find a common ancestor of their own: a person to whom all living people are related?
The answer, for people of European descent at least, is surprisingly recent: 600 years. The common ancestor for every single person alive on the planet today, no matter where, lived approximately 3,600 years ago. That means Confucius, Nefertiti, Socrates, and any figure from ancient history that had children, is in some way your ancestor.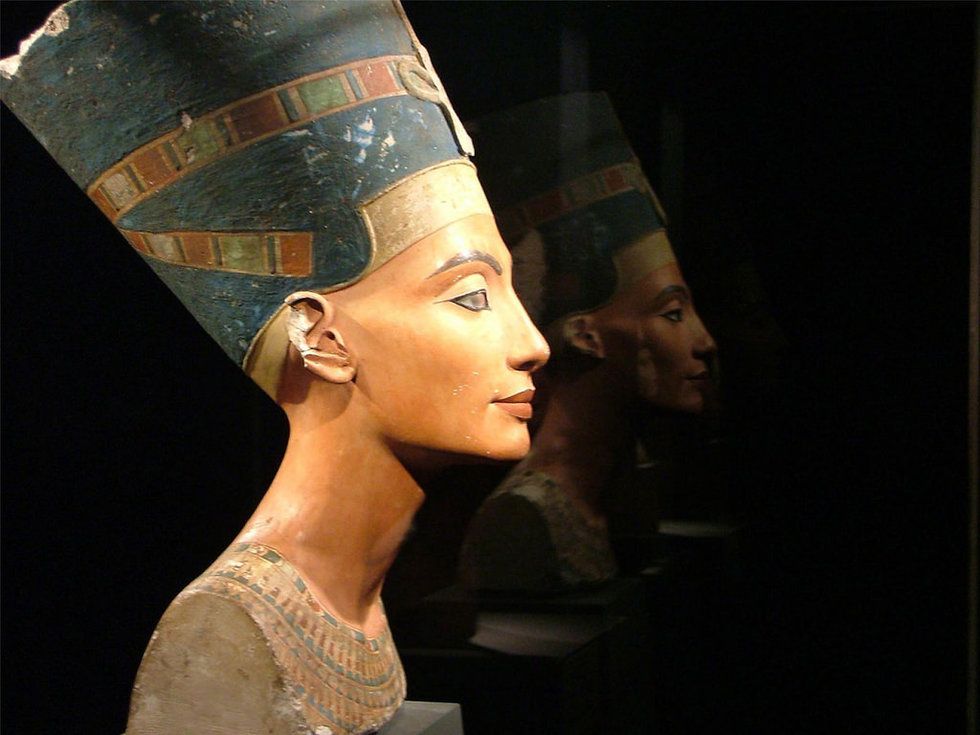 This comes to light through a new book by Adam Rutherford titled A Brief History of Everyone Who Ever Lived, which explores efforts within mathematics and science to describe human ancestry on a grand scale.
"We are all special, which also means that none of us is," writes Rutherford in the book. "This is merely a numbers game. You have two parents, four grandparents, eight great-grandparents, and so on. Each generation back the number of ancestors you have doubles. But this ancestral expansion is not borne back ceaselessly into the past. If it were, your family tree when Charlemagne was Le Grand Fromage would harbor around 137,438,953,472 individuals on it—more people than were alive then, now, or in total."
So how do we make sense of this numerical discrepancy? It helps to view our family lineage as an entangled web instead of a neat "family tree."
"You can be, and in fact are, descended from the same individual many times over," Rutherford writes. "Your great-great-great-great-great-grandmother might hold that position in your family tree twice, or many times, as her lines of descent branch out from her, but collapse onto you. The further back through time we go, the more these lines will coalesce on fewer individuals."
The startling discovery that all Europeans might share a common ancestor who walked the Earth just 600 years ago was first proposed in 1999 by a Yale statistician named Joseph Chang. In his paper "Recent Common Ancestors of All Present-Day Individuals," Chang used complex mathematical concepts—like Poisson distributions and Markov chains—to show how webbed pedigrees can overlap to produce common ancestors. 
So if all living Europeans have a common ancestor who lived around the year 1400, what happens when you look further back into the past? 
Chang's calculations suggest that about one fifth of Europeans who lived a millennium ago have no living ancestors today. This seems to be because their ancestral line died off along the way. Conversely, as Rutherford writes, the implication is that everyone else alive a millennium ago is related to Europeans alive today. 
"One way to think of it is to accept that everyone of European descent should have billions of ancestors at a time in the tenth century, but there weren't billions of people around then, so try to cram them into the number of people that actually were. The math that falls out of that apparent impasse is that all of the billions of lines of ancestry have coalesced into not just a small number of people, but effectively literally everyone who was alive at that time."
Chang's complex mathematical paper concludes with a passage that's rather poetic for a numbers guy:
"Our findings suggest a remarkable proposition: no matter the languages we speak or the color of our skin, we share ancestors who planted rice on the banks of the Yangtze, who first domesticated horses on the steppes of the Ukraine, who hunted giant sloths in the forests of North and South America, and who labored to build the Great Pyramid of Khufu."
Still, mapping out an exact pedigree for an individual is exceedingly difficult. For instance, the "family trees" that Ancestry.com provides its users only go back up to 10 generations—sometimes less if users want more reliable results. Often someone's luck with tracing their family lineage comes down to whether or not they can find documents that detail the lives of their ancestors. At a certain point, the act of tracing family lineage becomes purely theoretical, as Mark Humphrys, a computer scientist at Dublin City University, told Steve Olson in an article for The Atlantic:
"You can ask whether everyone in the Western world is descended from Charlemagne, and the answer is yes, we're all descended from Charlemagne. But can you prove it? That's the game of genealogy."
What can 3D printing do for medicine? The "sky is the limit," says Northwell Health researcher Dr. Todd Goldstein.
Northwell Health
Sponsored by Northwell Health
Medical professionals are currently using 3D printers to create prosthetics and patient-specific organ models that doctors can use to prepare for surgery.
Eventually, scientists hope to print patient-specific organs that can be transplanted safely into the human body.
Northwell Health, New York State's largest health care provider, is pioneering 3D printing in medicine in three key ways.
It's a "canary in the coalmine," said one climate scientist.
Surprising Science
A team of researchers discovered that permafrost in Northern Canada is melting at unusually fast rates.
This could causes dangerous and costly erosion, and it's likely speeding up climate change because thawing permafrost releases heat-trapping gasses into the atmosphere.
This week, Canada's House of Commons declared a national climate emergency.
One of Stephen Hawking's predictions seems to have been borne out in a man-made "black hole".
Image source: NASA/JPL-Caltech
Surprising Science
Stephen Hawking predicted virtual particles splitting in two from the gravitational pull of black holes.
Black holes, he also said, would eventually evaporate due to the absorption of negatively charged virtual particles.
A scientist has built a black hole analogue based on sound instead of light.
Not every part of a satellite burns up in reentry. Considering the growing number of satellites in orbital space, that's a big problem.
Technology & Innovation
Earth's orbital space is getting more crowded by the day.
The more satellites and space junk we put into orbit, the greater a risk that there could be a collision.
Not all materials burn up during reentry; that's why scientists need to stress test satellite parts to ensure that they won't become deadly falling objects.
Big think's weekly newsletter.
Get smarter faster from the comfort of your inbox.
See our newsletter privacy policy
here
Most Popular
Most Recent
Big think's weekly newsletter.
Get smarter faster from the comfort of your inbox.
See our newsletter privacy policy
here
© Copyright 2007-2019 & BIG THINK, BIG THINK EDGE,
SMARTER FASTER trademarks owned by The Big Think, Inc. All rights reserved.