Poll shows 66% of Brits couldn't care less about royal wedding
Millions will watch on Saturday as Prince Harry marries retired American actress Meghan Markle, but a new poll suggests most Brits aren't interested in the affair.
15 May, 2018
---
The upcoming royal wedding on Saturday is generating countless headlines and millions are expected to watch it live. But a new poll suggests most Brits couldn't care less.
A YouGov poll, commissioned by anti-monarchist group Republic, shows that 66 percent of Brits aren't interested in the event, and 60 percent plan to have a regular weekend as Prince Harry marries retired American actress Meghan Markle at St George's Chapel in Windsor Castle, a spectacle that's expected to be covered by 5,000 media staff and attended by about 100,000 people.
The polls also shows that 57 percent of Brits think the royal couple, not taxpayers, should pay for security and police to work the event. The government has already provided a $4.8 million grant for police overtime alone, and costs will surely exceed that, considering about $32 million went to security at Prince William and Kate Middleton's wedding in 2011, according to CBS News.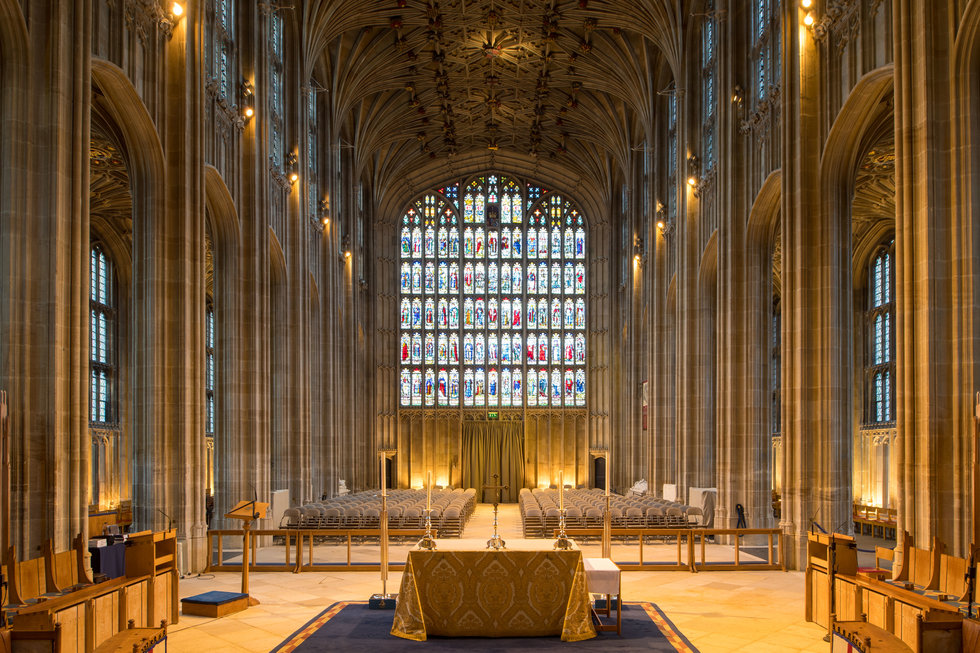 St George's Chapel. (Photo credit should read DOMINIC LIPINSKI/AFP/Getty Images)
Compared to the 2011 royal wedding, Brits are planning relatively few celebrations for Saturday. The Independent reports that many areas are expected to see a sharp drop in street parties compared to 2011, judging by the number of road closure applications city officials have received so far.
Still, an opinion poll published last week shows most Brits support the monarchy continuing, though pride for the royal family seems to be stronger among older people. Royal support also depends on personality. About half of the respondents to the YouGov poll said they'd prefer someone other than Prince Charles to succeed the queen, while 37 percent were fans of the prince.
"This YouGov poll shows a very clear picture of a nation disinterested and apathetic about the royal family," Graham Smith, chief executive of Republic, said. "We're not a nation of republicans yet—but we've stopped being a nation of royalists."
In addition to the public picking up a chunk of the wedding tab, the royal family still enjoys some other questionable, centuries-old luxuries.
"A monarchy is profoundly anti-democratic, both in definition and accountability," wrote Jacob Shamsian at INSIDER. "The royal family and their major estates—the Duchy of Lancaster and the Duchy of Cornwall—aren't required to pay any taxes even though they obviously benefit from public funds. If they pay taxes voluntarily, they aren't audited. They're also beyond the reach of freedom of information laws."
Lumina Foundation is partnering with Big Think to unearth the next large-scale, rapid innovation in post-high school education. Enter the competition here!
"I should be as happy as I'm ever going to be right now, but I'm not. Is this it?"
Personal Growth
The life choices that had led me to be sitting in a booth underneath a banner that read "Ask a Philosopher" – at the entrance to the New York City subway at 57th and 8th – were perhaps random but inevitable.

Researchers believe that the practice of sleeping through the whole night didn't really take hold until just a few hundred years ago.
The Bed by Henri de Toulouse-Lautrec.
Surprising Science
She was wide awake and it was nearly two in the morning. When asked if everything was alright, she said, "Yes." Asked why she couldn't get to sleep she said, "I don't know." Neuroscientist Russell Foster of Oxford might suggest she was exhibiting "a throwback to the bi-modal sleep pattern." Research suggests we used to sleep in two segments with a period of wakefulness in-between.
The assumption "that without memory, there can be no self" is wrong, say researchers.
Photo credit: Darren Hauck / Getty Images
Mind & Brain
In the past when scholars have reflected on the psychological impact of dementia they have frequently referred to the loss of the "self" in dramatic and devastating terms, using language such as the "unbecoming of the self" or the "disintegration" of the self. In a new review released as a preprint at PsyArXiv, an international team of psychologists led by Muireann Irish at the University of Sydney challenge this bleak picture which they attribute to the common, but mistaken, assumption "that without memory, there can be no self" (as encapsulated by the line from Hume: "Memory alone… 'tis to be considered… as the source of personal identity").
Big think's weekly newsletter.
Get smarter faster from the comfort of your inbox.
See our newsletter privacy policy
here
Most Popular
Most Recent
Big think's weekly newsletter.
Get smarter faster from the comfort of your inbox.
See our newsletter privacy policy
here
© Copyright 2007-2018 & BIG THINK, BIG THINK EDGE,
SMARTER FASTER trademarks owned by The Big Think, Inc. All rights reserved.