How Apple's new 'Screen Time' feature aims to combat phone addiction
Apple's new Screen Time function will show users detailed reports on phone usage, allow users to limit access to apps, and let parents manage their kids' screen time.
13 June, 2018
(Credit: Apple Inc.)
---
Apple's iOS 12 features a new Screen Time function that shows you how much time you spend on your phone and lets you limit the amount of time you spend on apps.
The feature is intended to help "customers reduce interruptions and manage screen time for themselves and their families," Apple wrote in a statement.
"In iOS 12, we're offering our users detailed information and tools to help them better understand and control the time they spend with apps and websites, how often they pick up their iPhone or iPad during the day and how they receive notifications," said Craig Federighi, Apple's senior vice president of Software Engineering. "With Screen Time, these new tools are empowering users who want help managing their device time, and balancing the many things that are important to them."
An early version of Screen Time is currently available in the developer beta of iOS 12, and the consumer version is scheduled to be released in fall 2018. With Screen Time, you can:
See how much time you use certain apps.

Access reports showing how you allocate your screen time



Limit the amount of time you spend on certain apps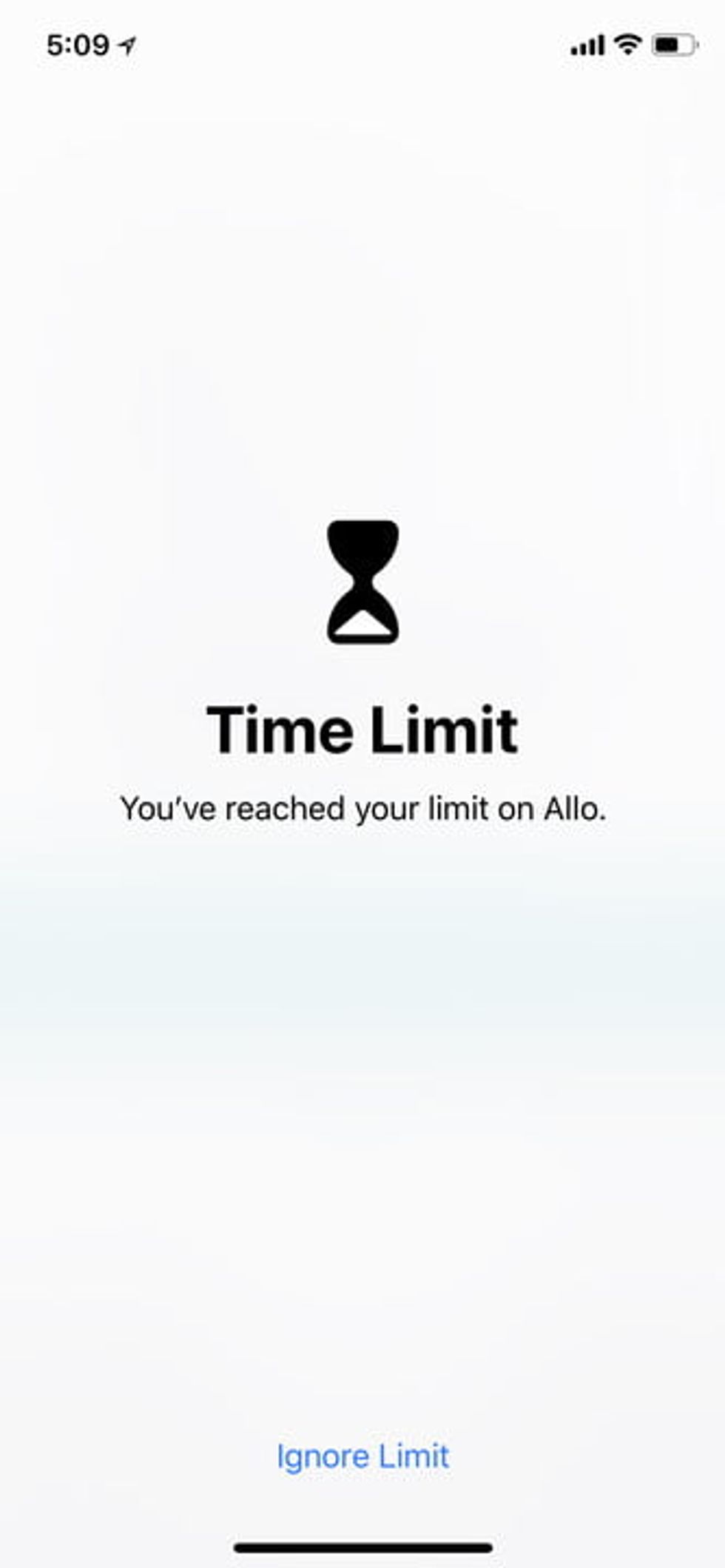 Use an enhanced Do Not Disturb feature that only shows notifications from pre-approved apps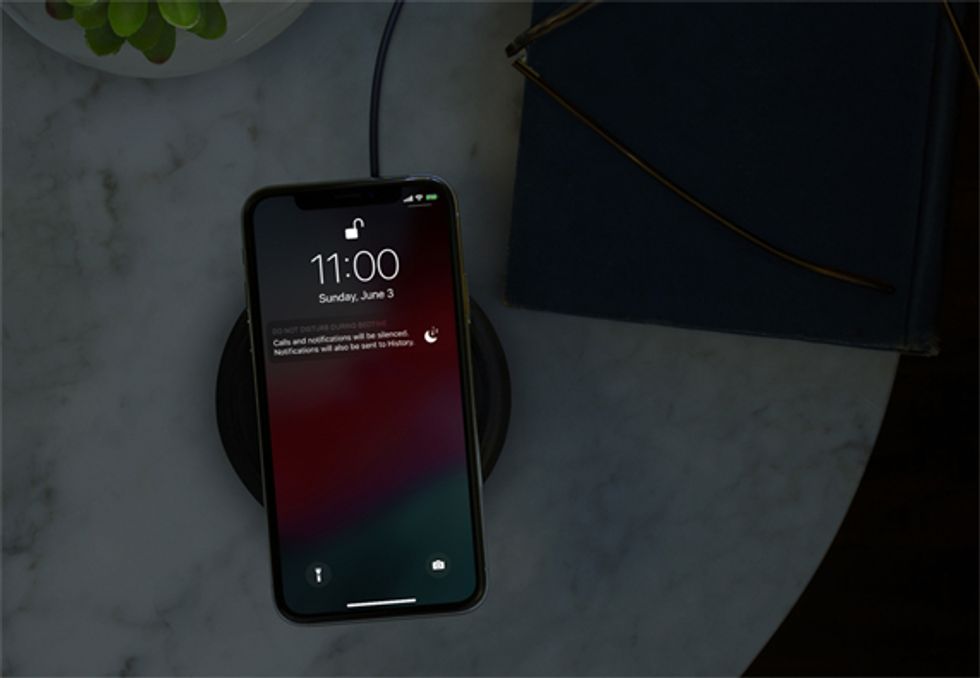 Customize the way you receive notifications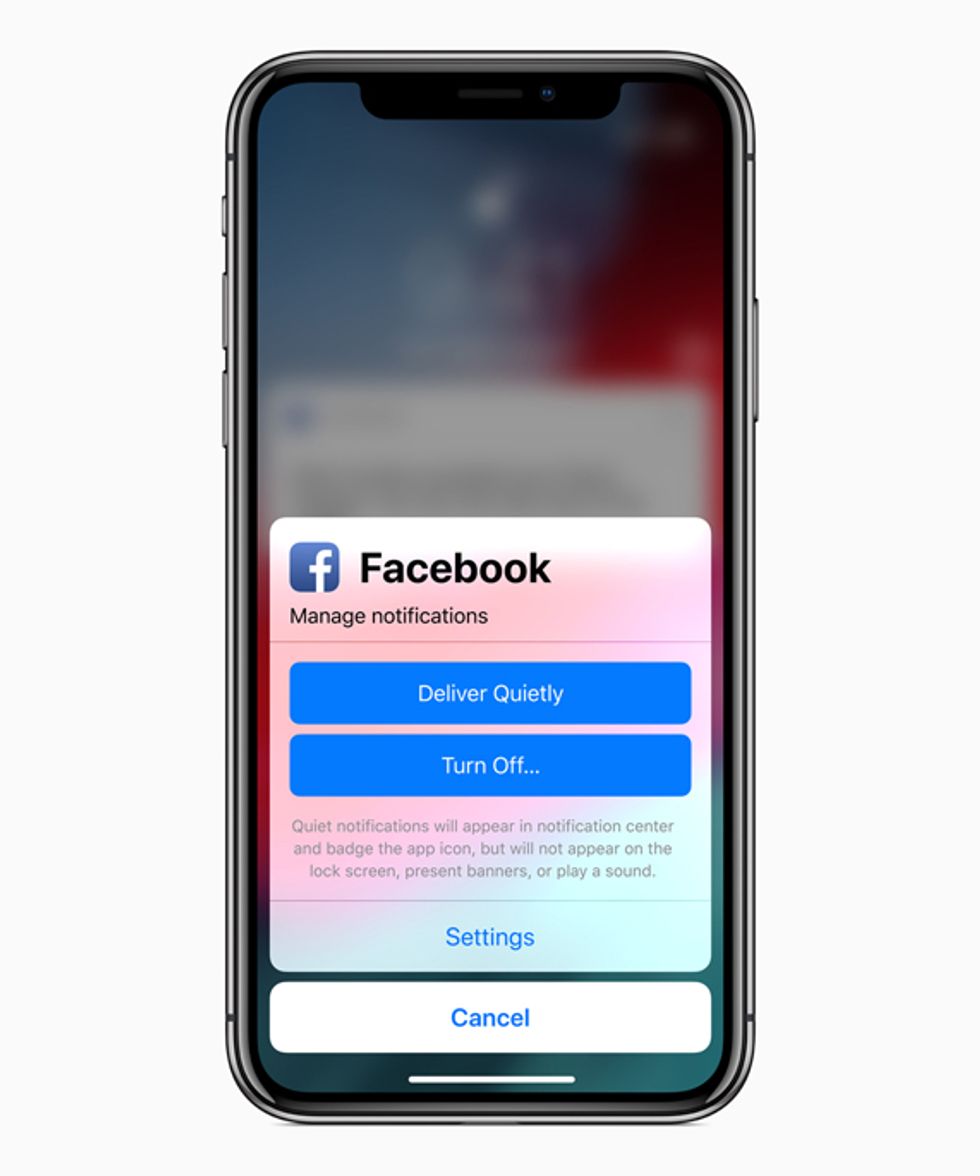 Set a 'downtime' schedule to limit app access for kids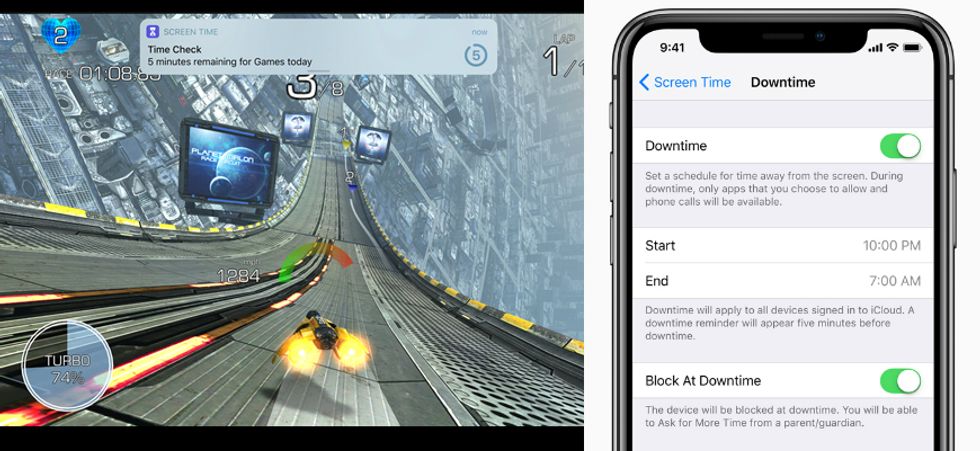 Apple's announcement about Screen Time comes weeks after Google previewed some its "Digital Wellbeing" features scheduled to be released in Android P later this year. The features of Screen Time and Digital Wellbeing are still in development stages, but both Google and Apple seem to be offering many of the same functions, like visual reports on phone and app usage, notification enhancements, and app limiting abilities. But for now, it seems Apple will be the only company to offer a native function for parents to control screen time for kids, while Android parents would have to download an app like Family Link from the Google Play Store.
Phone addiction has been a growing concern in the U.S. Over the past few years, multiple studies have demonstrated links between phone addiction and increased rates of anxiety and depression. According to a 2017 study from Deloitte, 47 percent of smartphone users have at one point attempted to cut back on phone use. The same amount of Americans say they couldn't live without their smartphones. 
The health hazards of smartphone addiction aren't lost on big tech companies, as evidenced by the upcoming features from Google and Apple that are literally designed to encourage customers to use their own products less.
But whether those functions will help and whether users will be inclined to self-regulate remain open questions for now.
Who is to blame for the U.S.'s dismal college graduation rate? "Radical" educator Dennis Littky has a hunch.
Sponsored by Charles Koch Foundation
COVID-19 has magnified the challenges that underserved communities face with regard to higher education, such as widening social inequality and sky-high tuition.
At College Unbound, where I am president, we get to know students individually to understand what motivates them, so they can build a curriculum based on goals they want to achieve.
My teaching mantra: Everything is permitted during COVID-19. Everything is permitted during COVID-19. Everything is permitted during COVID-19.
Meteorologists propose a stunning new explanation for the mysterious events in the Bermuda Triangle.
Surprising Science
One of life's great mysteries, the Bermuda Triangle might have finally found an explanation. This strange region, that lies in the North Atlantic Ocean between Bermuda, Miami and San Juan, Puerto Rico, has been the presumed cause of dozens and dozens of mind-boggling disappearances of ships and planes.
The planet that we are searching for is a little bit smaller and closer than we originally thought.
Videos
Years ago, California Institute of Technology professor Konstantin Batygin was inspired to embark on a journey of discovering what lurked beyond Neptune. What he and his collaborator discovered was a strange field of debris.
This field of debris exhibited a clustering of orbits, and something was keeping these orbits confined. The only plausible source would be the gravitational pull of an extra planet—Planet Nine.
While Planet Nine hasn't been found directly, the pieces of the puzzle are coming together. And Batygin is confident we'll return to a nine-planet solar system within the next decade.
Inbreeding leads to a problematically small gene pool.
PIERRE ANDRIEU/AFP via Getty Images
Culture & Religion
In a cave tucked into the limestone hills of the Asturias region of Spain, there lie the remains of a group of 13 Neanderthals that date to between
50,600 and 47,300 years ago
.
Scroll down to load more…