Dutch police solve murder cold case after forcing 1,500 men to provide DNA samples
A recently solved murder case from the Netherlands illuminates some of the promises and ethical questions raised by the police practice of using genealogy databases to identify criminal suspects.
29 August, 2018
---
A recently solved murder case from the Netherlands illuminates some of the promises and ethical questions raised by the police practice of using genealogy databases to identify criminal suspects.
In 1998, an 11-year-old boy named Nicky Verstappen was attending a summer camp in the southern Netherlands. One night he left his tent, wearing pajamas and no shoes, and wasn't seen again until the next day when his body was discovered a mile away in the forest. Verstappen had been raped and murdered.
Male DNA was found on the boy's clothes, but it didn't match any samples from Dutch databases, or from men living nearby the camp.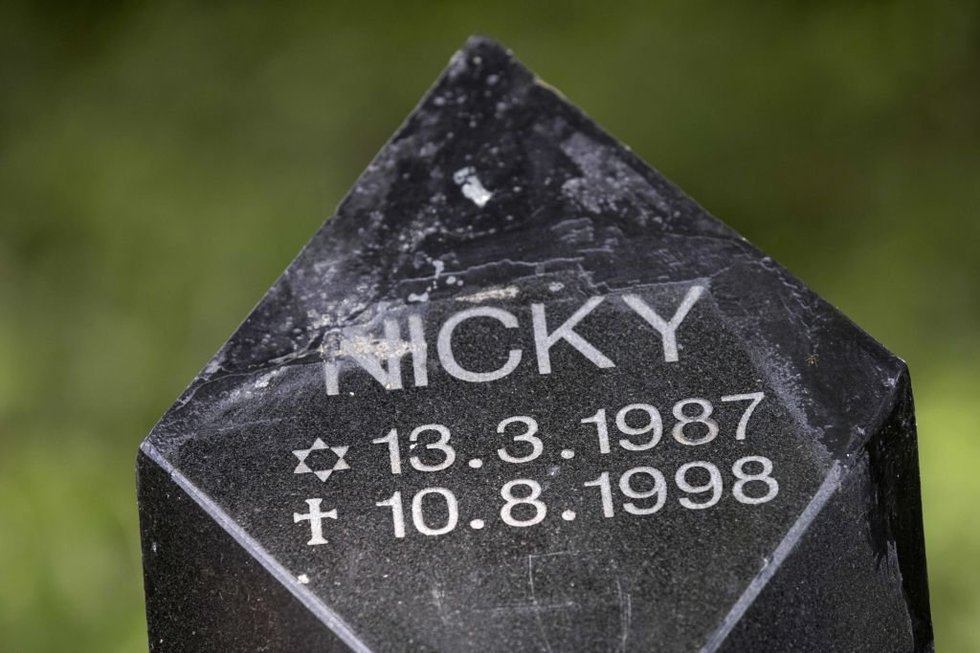 A monument in Brunssummerheide, The Netherlands, where Verstappen's body was found in 1998. (Photo: MARCEL VAN HOORN/AFP/Getty Images)
As the Times reports, that law paved the way for a prosecutor in the Verstappen case to call for the voluntary DNA sampling of 21,500 Dutchmen, and the obligatory sampling of 1,500 men who were of "special interest" to investigators.
The alleged killer, 55-year-old Jos Brech, was one of those 1,500 men who were mandated to provide a DNA sample. He never showed up. Dutch officials grew suspicious and took DNA samples from Brech's relatives. The results matched the DNA found on the boy's body, and Brech was later tracked down while on the run and arrested in Spain.
Familial DNA profiling
In April, familial DNA profiling became widely known in the U.S. after detectives in California used the practice to identify the Golden State Killer. As with the Verstappen case, the detectives used the genealogy website GEDmatch, an open-source genomics database on which anyone can upload a genetic profile, often in the hope of identifying a distant family member.
Increasingly, detectives have been using GEDmatch in criminal investigations, leading to arrests in some long-standing cold cases, like the 1988 murder of April Tinsley and the 1986 killing of Michella Welch.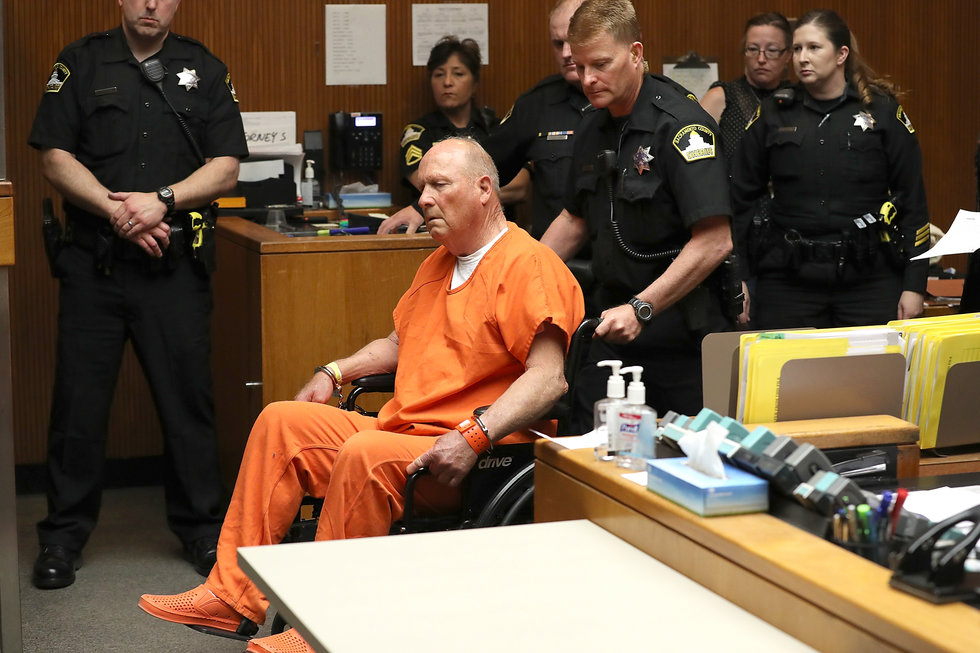 Joseph James DeAngelo, the suspected 'Golden State Killer' (Photo by Justin Sullivan/Getty Images)
Unlike other genealogy databases like 23andMe and Ancestry, GEDmatch has lax restrictions that allow law enforcement to use it with relative ease. By uploading the genetic profile of a suspect or one's relative, detectives are potentially able to place a suspect on a family tree, provided they're assisted by a willing genetic genealogist. From that point, detectives could narrow down a list of suspects through more conventional information sources: birth records, newspapers, social media accounts, employment records.
But the practice has raised ethical concerns for some in the genetics community, and those interested in protecting privacy rights.
"Suppose you are worried about genetic privacy," Erin Murphy, a law professor at New York University and expert on DNA searches, told The New York Times. "If your sibling or parent or child engaged in this activity online, they are compromising your family for generations."
Some have questioned whether using familial DNA profiling without a warrant violates the Fourth Amendment, which protects citizens from unreasonable searches and seizures. It's complicated, however, because GEDmatch is a public website where people voluntarily upload genetic information. So, if the distant cousin of murder suspect uploads her genetic profile to GEDmatch, resulting in an arrest, the murder suspect theoretically wouldn't be able to claim a Fourth Amendment violation because detectives would have searched for someone else's DNA.
Others worry about the limits of the practice: Could law enforcement someday use it to solve crimes far less serious than murder, like simple theft? Will countries like the U.S. move to require large-scale obligatory DNA sampling, as Dutch officials did? How might the government abuse this kind of omniscient technology?
"There is an argument to be made that because that biological sample exists, the government could go back and do other things with it that are not authorized by the law," Chris Asplen, a former assistant U.S. attorney who now heads the Global Alliance for Rapid DNA Testing, told Phys.org. "It's a constant tension between government and people, particularly when technology is applied."
In any case, many agree it's time to hold public conversations about the future of the practice.
"The question now is how we can work together so nobody's privacy is invaded and it doesn't damage our industry," CeCe Moore, a genetic genealogist, told The Atlantic. "I would be devastated to see it come crashing down because of something like this."
Here's the science of black holes, from supermassive monsters to ones the size of ping-pong balls.
Videos
There's more than one way to make a black hole, says NASA's Michelle Thaller. They're not always formed from dead stars. For example, there are teeny tiny black holes all around us, the result of high-energy cosmic rays slamming into our atmosphere with enough force to cram matter together so densely that no light can escape.
CERN is trying to create artificial black holes right now, but don't worry, it's not dangerous. Scientists there are attempting to smash two particles together with such intensity that it creates a black hole that would live for just a millionth of a second.
Thaller uses a brilliant analogy involving a rubber sheet, a marble, and an elephant to explain why different black holes have varying densities. Watch and learn!
Bonus fact: If the Earth became a black hole, it would be crushed to the size of a ping-pong ball.
From time-traveling billiard balls to information-destroying black holes, the world's got plenty of puzzles that are hard to wrap your head around.
Big Think
Surprising Science
While it's one of the best on Earth, the human brain has a lot of trouble accounting for certain problems.
We've evolved to think of reality in a very specific way, but there are plenty of paradoxes out there to suggest that reality doesn't work quite the way we think it does.
Considering these paradoxes is a great way to come to grips with how incomplete our understanding of the universe really is.
In a breakthrough for nuclear fusion research, scientists at China's Experimental Advanced Superconducting Tokamak (EAST) reactor have produced temperatures necessary for nuclear fusion on Earth.
Credit: EAST Team
Surprising Science
The EAST reactor was able to heat hydrogen to temperatures exceeding 100 million degrees Celsius.
Nuclear fusion could someday provide the planet with a virtually limitless supply of clean energy.
Still, scientists have many other obstacles to pass before fusion technology becomes a viable energy source.
Big think's weekly newsletter.
Get smarter faster from the comfort of your inbox.
See our newsletter privacy policy
here
Most Popular
Most Recent
Big think's weekly newsletter.
Get smarter faster from the comfort of your inbox.
See our newsletter privacy policy
here
© Copyright 2007-2018 & BIG THINK, BIG THINK EDGE,
SMARTER FASTER trademarks owned by The Big Think, Inc. All rights reserved.