Study Finds Link Between Parasites and Authoritarianism
A study suggests that countries with a high prevalence of parasites are likely to have authoritarian governments.
15 May, 2017
---
The psychological threat of parasites could be causing people to give rise to authoritarian governments, according to a growing body of radical and controversial research.
It might sound like science fiction, but it's not that far fetched once you become familiar with parasite-stress theory.
Parasite-stress theory argues that the parasites and diseases encountered by humans over time have shaped our behavioral immune system, which is a suite of psychological mechanisms that allows us to detect and avoid pathogenic organisms. According to the theory, people who live in areas infested with parasites are more likely to think and behave in ways that minimize their risk of infection, including being less open to strangers and less extraverted.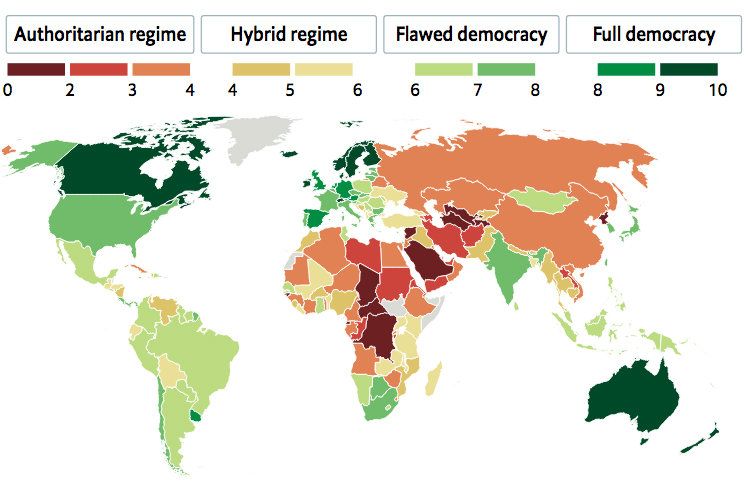 For the interactive map, click here. Source: Economist Intelligence Unit.
Explanations for the causes of authoritarian governments often include exploitable natural resources, economic inequality, lack of culture, or the ramifications of colonial withdrawal. But the more scientists learn about how parasite prevalence affects psychology, the more these explanations seem incomplete.
In 2013, researchers Damian R. Murray, Mark Schaller and Peter Suedfeld conducted a study based on parasite-stress theory that examined the relationship between parasite prevalence and authoritarianism in countries. The authors explained their reasoning:
"Because many disease-causing parasites are invisible, and their actions mysterious, disease control has historically depended substantially on adherence to ritualized behavioral practices that reduced infection risk. Individuals who openly dissented from, or simply failed to conform to, these behavioral traditions therefore posed a health threat to self and others."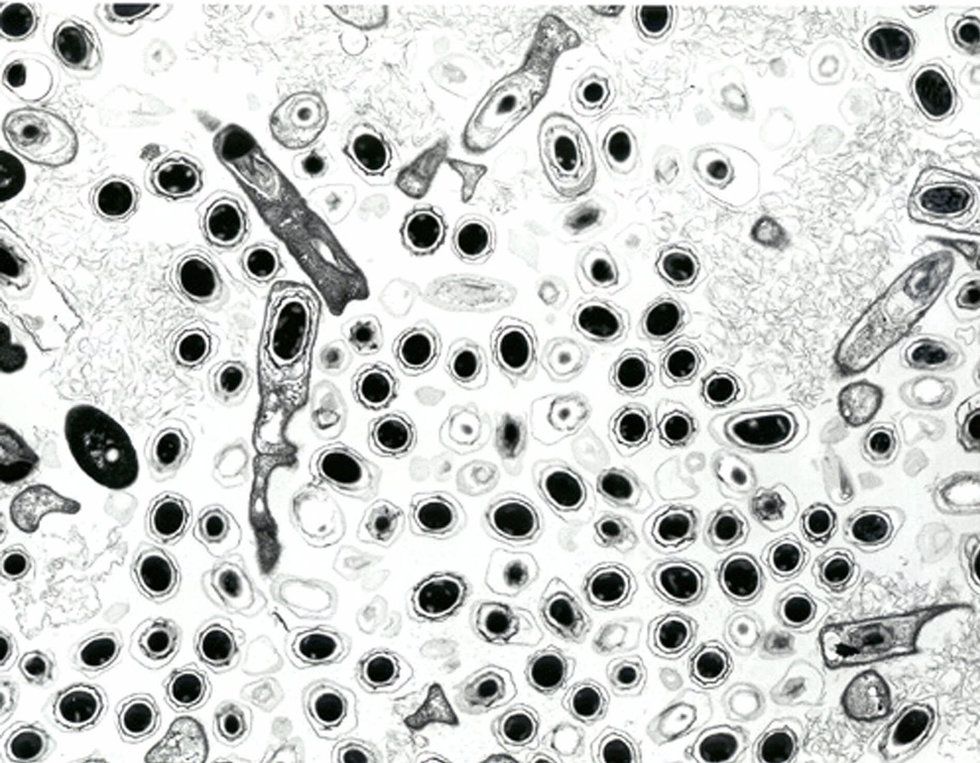 (Photo: Getty Images)
The authors said that authoritarian tendencies in individuals serve a self-protective function, and these tendencies can temporarily increase when threats become psychologically salient. They noted that individuals who perceive the threat of infectious disease tend to:
Become more conformist
Prefer conformity and obedience in others
Respond negatively to people who fail to conform
Endorse conservative socio-political conservative views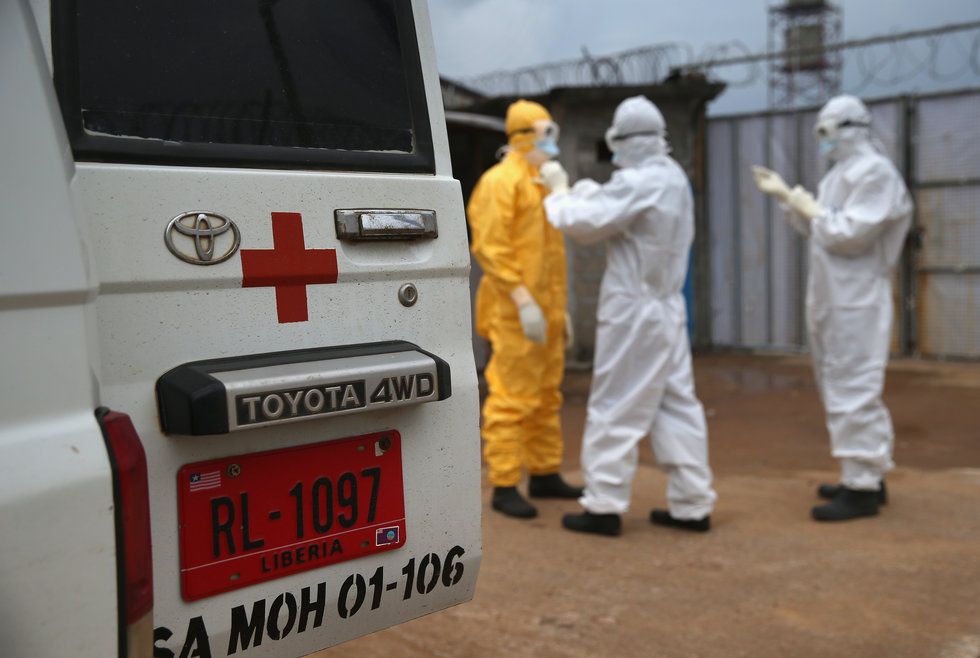 (Photo: John Moore)
The results of the study showed strong correlations between parasite prevalence and authoritarianism – both at the state and individual level.
However, the key question was whether individuals with authoritarian traits brought on by parasite prevalence were, in some way, causing their governments to become authoritarian. So the researchers ran four mediation analyses using a bootstrapping procedure to find out. All four tests indicated that individuals were giving rise to and sustaining authoritarian governments.
"These results are consistent with the logical implications of the parasite stress hypothesis, and are inconsistent with an alternative explanation suggesting that the correlation between disease prevalence and authoritarianism is based solely on colonial establishment of state-level institutions," referring to the possibility that the statistical relationship might be explained by the fact that colonial powers tended to set up long-lasting political institutions in low-parasite areas.
The results beg the question: Could authoritarian governments be eliminated over time by eliminating infectious diseases?
Some have questioned the study, but scientists continue to conduct research based on parasite-stress theory. Their studies have demonstrated statistical relationships between the prevalence of parasites and:
Less openness and more conscientiousness in individuals
What can 3D printing do for medicine? The "sky is the limit," says Northwell Health researcher Dr. Todd Goldstein.
Northwell Health
Sponsored by Northwell Health
Medical professionals are currently using 3D printers to create prosthetics and patient-specific organ models that doctors can use to prepare for surgery.
Eventually, scientists hope to print patient-specific organs that can be transplanted safely into the human body.
Northwell Health, New York State's largest health care provider, is pioneering 3D printing in medicine in three key ways.
Mega-rich entrepreneurs are taking us where no human being has gone before.
Videos
During the first golden era of space exploration, we went to the moon. Then we sort of dropped the ball for 50 years.
The problem is space travel is very expensive, especially the way governments do space travel.
Because it costs $10,000 to put a pound of anything into orbit around the planet, we need to have an infusion of public and private funds. That's where billionaires such as Elon Musk and Jeff Bezos come into the picture. With their help, we have new energies, new strategies, and new plans to go back into outer space.
If you don't want to know anything about your death, consider this your spoiler warning.
Culture & Religion
For centuries cultures have personified death to give this terrifying mystery a familiar face.
Modern science has demystified death by divulging its biological processes, yet many questions remain.
Studying death is not meant to be a morbid reminder of a cruel fate, but a way to improve the lives of the living.
Cook's commencement speech at Tulane University urges students to take action.
Getty Images
Technology & Innovation
Apple CEO Tim Cook gave a commencement speech at Tulane University on May 18th.
Cook cautioned the graduates to not get caught up in echo chambers and algorithms.
He acknowledged the failures of his generation.
Big think's weekly newsletter.
Get smarter faster from the comfort of your inbox.
See our newsletter privacy policy
here
Most Popular
Most Recent
Big think's weekly newsletter.
Get smarter faster from the comfort of your inbox.
See our newsletter privacy policy
here
© Copyright 2007-2019 & BIG THINK, BIG THINK EDGE,
SMARTER FASTER trademarks owned by The Big Think, Inc. All rights reserved.