These $2 Million Floating Homes Can Withstand Category 4 Hurricanes
As the effects of climate change threaten to render coastal regions around the world uninhabitable, one company is developing a stylish – and very expensive – solution.
17 November, 2017
arkup.com
Hurricanes and tropical storms ravaged the eastern coast of the U.S. and surrounding islands in 2017, leaving many to question the long-term habitability of the areas and those similar across the globe. But there will be soon one solution that would allow people to live safely and in style right off the coast of regions likely to be affected by the effects of climate change – at least for those with a spare $2 million.
---
Dutch architect Koen Olthuis, along with his studio Waterstudio, is designing "livable yachts" that would be able to withstand Category 4 hurricanes.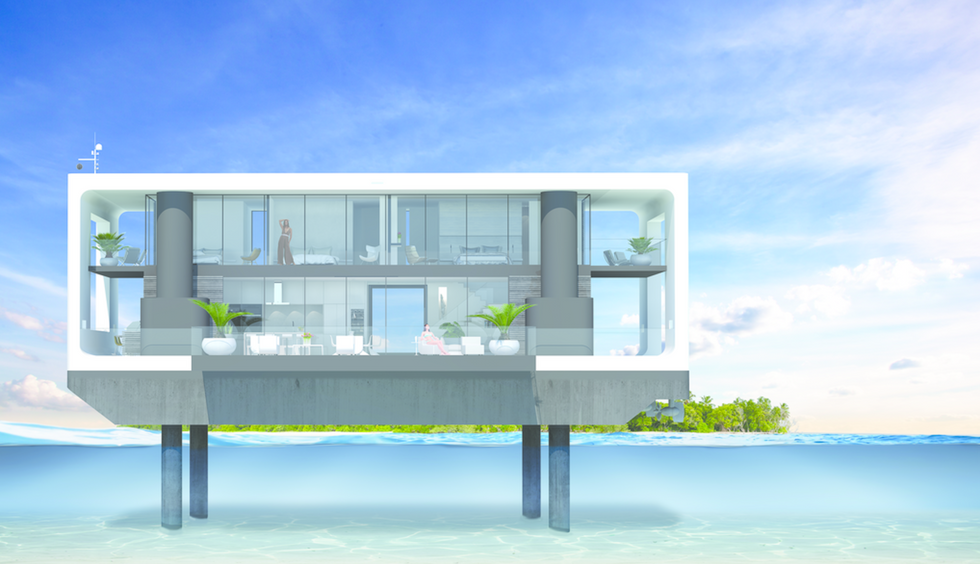 Hydraulic systems allow owners to anchor and stabilizer their homes during storms – each can be lifted 40 feet above the ocean floor.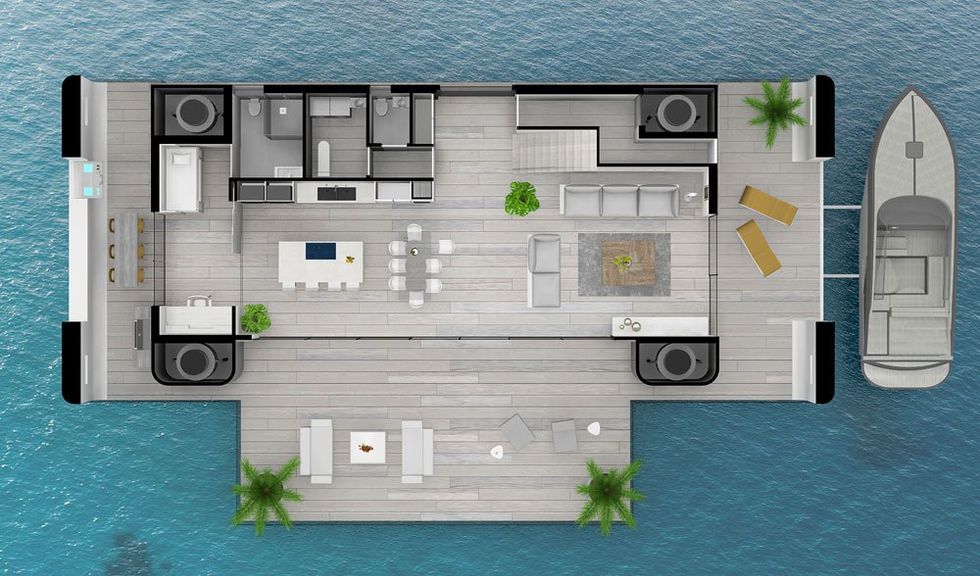 The homes features about 4,350 square feet, and the layouts are customizable.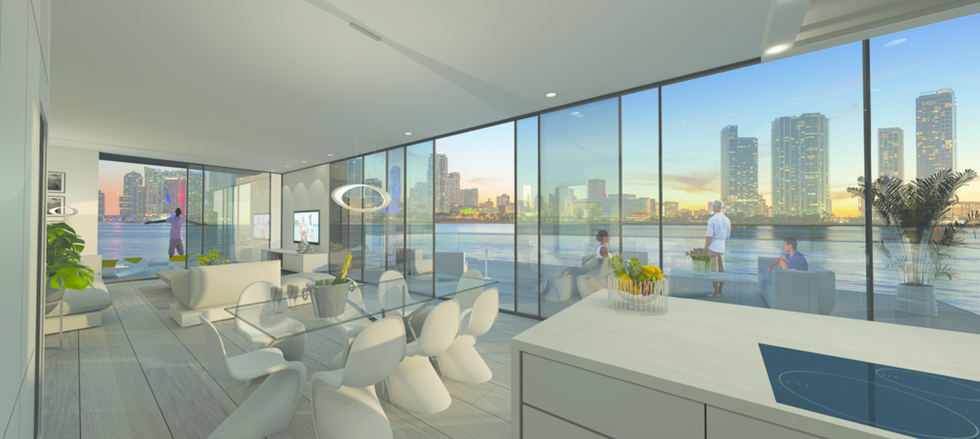 Solar panels that line the 2,300-square-foot roof feed up to 1,000 kilowatt-hours worth of lithium batteries, enabling it to operate completely off the grid.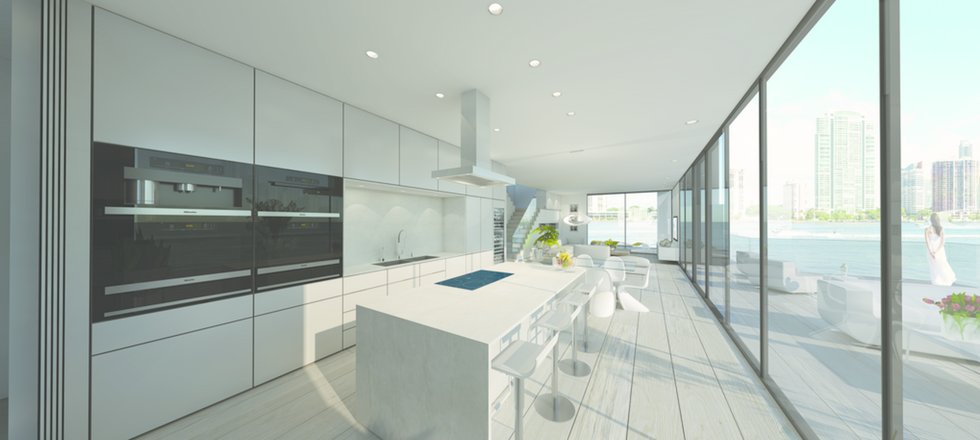 There's also systems onboard that purify rainwater for drinking and plumbing needs.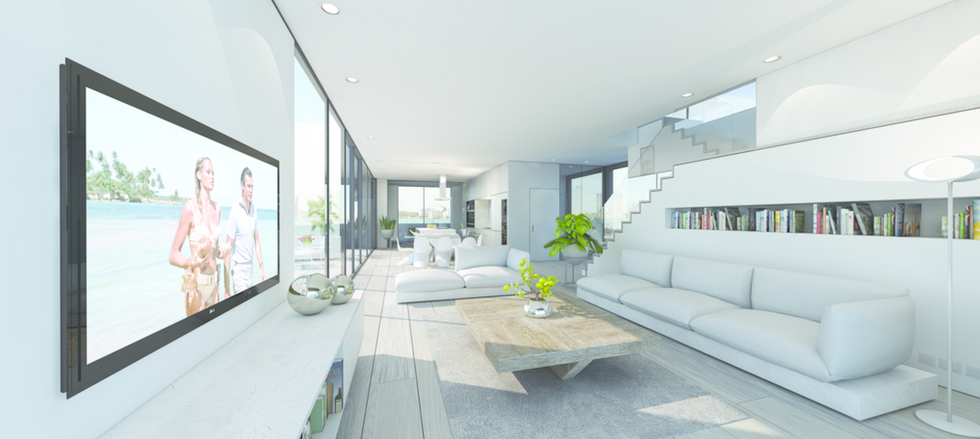 Onboard technology capabilities include 4G, Satellite TV, Wi-Fi and VHF radio, as well as twin 136-horsepower electric azimuth thrusters that can rotate 360 degrees and propel the yachts at 7 knots.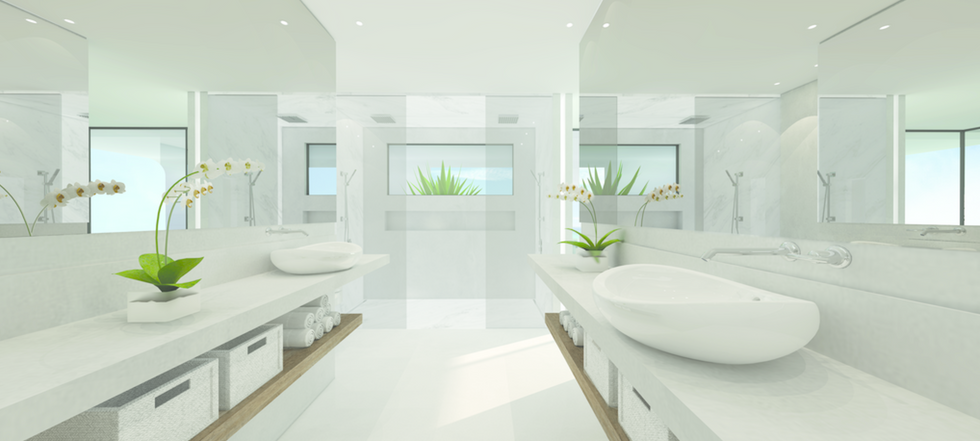 Owners can dock jet skis and tenders to an onboard boat lift.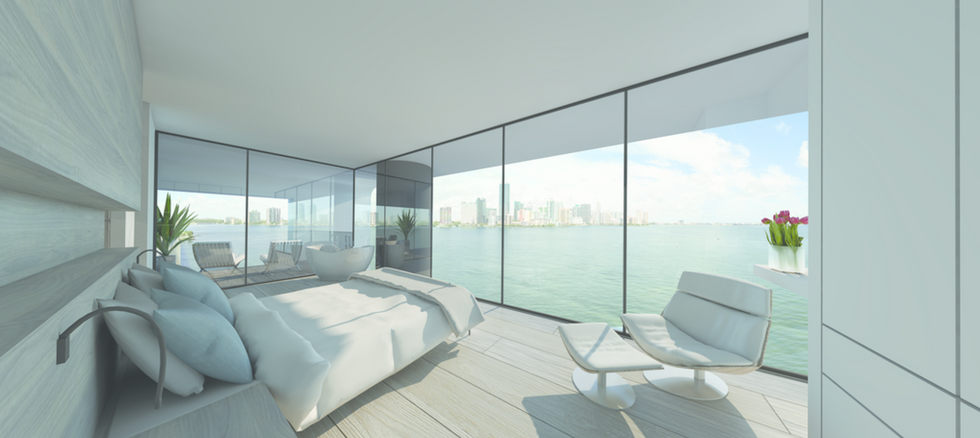 Units also come with a 24x12-foot retractable deck that provides outdoor space, and can be submerged slightly in the water.

Arkup's first prototype is set to be built on the Miami River in 2018.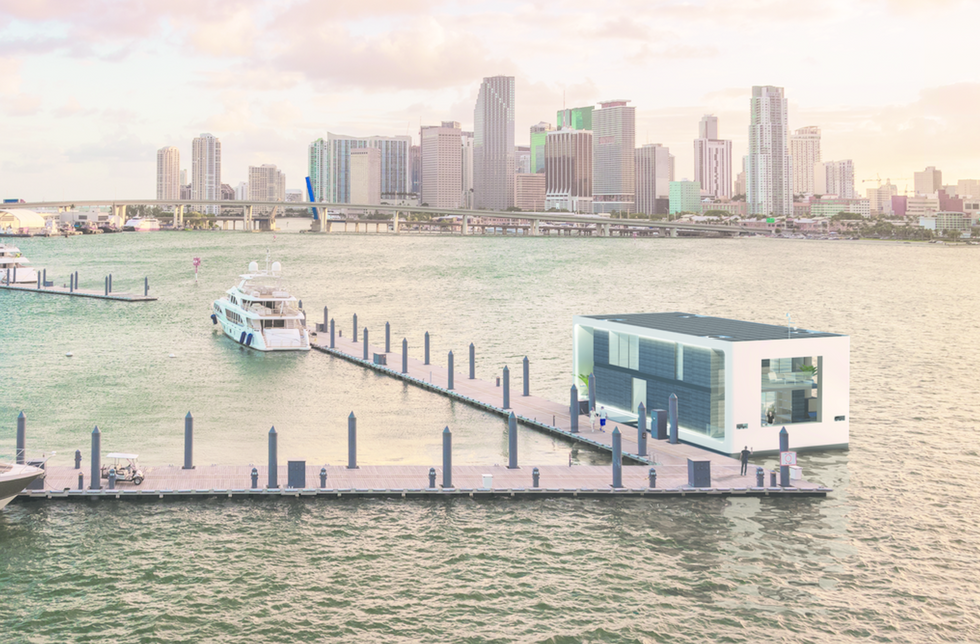 "We will see more floating neighborhoods in the next five to 10 years," Olthuis said to Business Insider, "We will see them in Miami, Tokyo, and New York City. Cities will start to see the water as an asset." 
To create wiser adults, add empathy to the school curriculum.
Sponsored by Charles Koch Foundation
Stories are at the heart of learning, writes Cleary Vaughan-Lee, Executive Director for the Global Oneness Project. They have always challenged us to think beyond ourselves, expanding our experience and revealing deep truths.
Vaughan-Lee explains 6 ways that storytelling can foster empathy and deliver powerful learning experiences.
Global Oneness Project is a free library of stories—containing short documentaries, photo essays, and essays—that each contain a companion lesson plan and learning activities for students so they can expand their experience of the world.
This is what the world will look like, 250 million years from now
On Pangaea Proxima, Lagos will be north of New York, and Cape Town close to Mexico City
Surprising Science
To us humans, the shape and location of oceans and continents seems fixed. But that's only because our lives are so short.
The future of education and work will rely on teaching students deeper problem-solving skills.
Future of Learning
Asking kids 'What do you want to be when you grow up?' is a question that used to make sense, says Jaime Casap. But it not longer does; the nature of automation and artificial intelligence means future jobs are likely to shift and reform many times over.
Instead, educators should foster a culture of problem solving. Ask children: What problem do you want to solve? And what talents or passions do you have that can be the avenues by which you solve it?
"[T]he future of education starts on Monday and then Tuesday and then Wednesday and it's constant and consistent and it's always growing, always improving, and if we create that culture I think that would bring us a long way," Casap says.
These Jurassic predators resorted to cannibalism when hit with hard times, according to a deliciously rare discovery.
Stephanie K. Drumheller et.al
Surprising Science
Rare fossil evidence of dinosaur cannibalism among the Allosaurus has been discovered.
Scientists analyzed dinosaur bones found in the Mygatt-Moore Quarry in western Colorado, paying special attention to bite marks that were present on 2,368 of the bones.
It's likely that the predatory carnivore only ate their already-dead peers during times when resources were scarce.
Personal Growth
As a doctor, I am reminded every day of the fragility of the human body, how closely mortality lurks just around the corner.
Scroll down to load more…