Starts With A Bang —
Neptune's discovery 175 years ago was our first success finding dark matter
Gravitation, all on its own, can reveal what's present in the cosmos like nothing else.
Key Takeaways
Neptune is the first planet whose existence and properties were predicted in advance of its discovery.
Its discovery at the Berlin Observatory the very night a letter arrived predicting its existence goes back to September 23/4, 1846.
The original "dark matter," its discovery continues to hold scientific lessons for our modern times.
On September 23, 1846, astronomers Johann Galle and Heinrich d'Arrest discovered our 8th planet: Neptune.
Unlike Uranus or Pluto, however, the finding wasn't purely serendipitous.
Neptune's existence and position were predicted prior to discovery: a theoretical triumph.
From the 1600s, Kepler's and Newton's Laws described planetary motion precisely.
In 1781, Uranus's discovery gave us a new testing ground.
After multiple decades, something was clearly amiss.
Uranus initially moved quicker than predicted, then as anticipated, and, finally, too slowly.
A spectacular possible explanation arose: the existence of an additional massive outer planet.
The induced gravitational acceleration could explain Uranus's observed motion.
Two theoreticians independently sought to mathematically locate the unseen world.
The United Kingdom's John Couch Adams made six separate predictions during 1845/6.
However, George Airy and James Challis botched the observational side, yielding no discoveries.
Contemporaneously, France's Urbain Le Verrier composed one prediction on August 31, 1846.
On September 23, his letter arrived at the Berlin Observatory.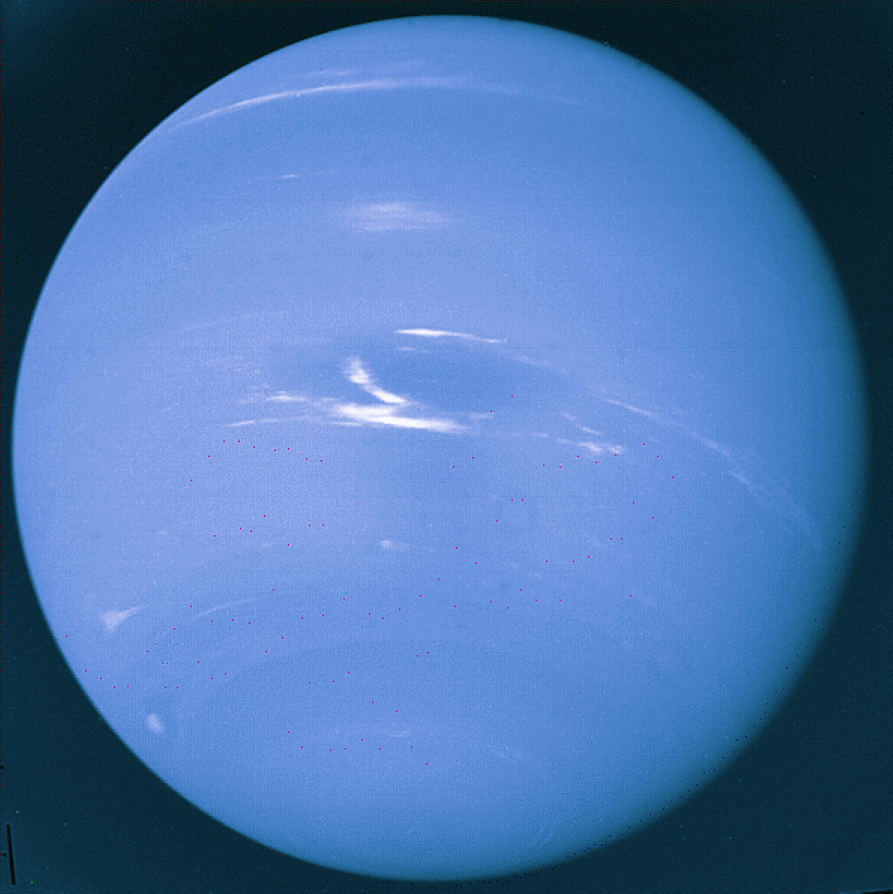 That very night, using d'Arrest's strategy, Neptune appeared within 1° of Le Verrier's prediction.
As François Arago noted, Le Verrier became "the discoverer of a planet with the point of his pen."
Gravitation always reveals massive astrophysical presences, from exoplanets to gravitational lenses to dark matter.
Mostly Mute Monday tells an astronomical story in images, visuals, and no more than 200 words. Talk less; smile more.