Should we require school employees to have RSS readers? - Part 2 (more questions)
16 February, 2011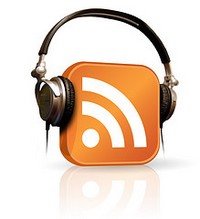 Last week I posted some questions that have been swirling in my head about RSS readers, including the thought that perhaps school employees should be required to have and use them. There were many thoughtful comments (thank you!), and I now have some additional questions whirling inside my cranium...
---
Many commenters commented on the undesirability (or futility) of "requiring people to learn." I understand and probably am in agreement with that idea. And yet we try to do this all the time, in education and other professions. The idea that we should require professionals to stay up-to-date in their field is by no means radical. Teachers, administrators, lawyers, doctors, nurses, etc. - we all are required by law to go back to school, participate in workshops, attend conferences, and so on (interestingly, professors aren't). If we can require people to learn via face-to-face (or perhaps online course) settings, is requiring educators to use RSS readers any different?
Another thread in the comment stream was that we shouldn't force educators to do anything. Rather, we should demonstrate the utility of tools like RSS readers and then hope that educators will be drawn into using them. This, of course, is the professional development strategy that we use for most desired changes in P-12 education. How's that working for us? Do most school organizations achieve whole-scale educator adoption through the use of training that is designed to induce, rather than initiatives that "force," educators into action? While I'm a big fan of individual choice, I also confess that I'm skeptical of the efficacy of the inducement approach. I think we get a few educators that way - usually the ones that are change-oriented in the first place - and the rest go about their business as usual. For example, Suzie Martin said in her comment that she hopes to get 5 staff members out of 40 to use RSS readers. I don't think it's naive to believe that we can do better than that with our professional development.
In a similar vein, we all can think of examples where desirable wide-scale educational and/or social outcomes only were possible through forced action. You know, things like mandatory school attendance, seat belt usage, vaccinations, and desegregation. Is "forcing" people to do things always bad?
Douglas Reeves says that "action drives belief," not the other way around. He contends that it's usually difficult to see the benefits of something before we do it because it's too abstract. We have to start doing it - and thus turn the conceptual into something more concrete - before we actually see the benefits and buy in. This is why, for example, many school districts require educators to be in professional learning communities (PLCs). At the beginning, most educators aren't clear what the benefits of PLCs will be to them. Over time, however, if the initiative is done well (and, unfortunately, in education that's a big if), the idea is that educators will start seeing - through their ongoing PLC activities - the benefits of belonging to such a group. Does action drive belief or does belief drive action?
Stephen Downes has been hammering at us edubloggers for years to get out of the echo chamber and expose ourselves to a diversity of voices. Similarly, Tim Kastelle notes in his commentary on Ethan Zuckerman's TED talk that "Connecting ideas to each other is the core creative act in innovation. And it is well-documented that we make more creative connections between ideas when we are exposed to a greater diversity of ideas." Do we believe that exposing educators to a diverse set of high-quality peer voices is beneficial? If so, how do we go about making that happen? In the past we've relied on conferences, workshops, book clubs, and the like. Can't we take advantage of digital technologies' efficiencies to help us accomplish this goal?
Daura said in her comment that "Not everyone is on the technology train, and I don't think anyone should be forced to jump on board." Kalyn replied in her comment, why not? I agree with Kalyn, not Daura. I realize that I'm mostly preaching to the choir here, but technology really isn't an "edufad," is it?
Gerald Aungst said in his comment that "if admin says we must do it, it's probably not good for us." Really? Have dialogue and trust levels between administrators and teachers degraded so much that a blanket statement of that sort is true? I know that's a fair statement for some districts but I hope that's not true at a large scale because, if so, we've got much bigger problems than whether educators are effectively integrating technology into their work.
These are some of the main thoughts that I'm mulling right now on this topic. I'm still sold on the idea that exposure to a (perhaps pre-curated) diverse set of high-quality voices of professional peers who are doing interesting things with instruction and/or technology would be beneficial for all educators. For me, the questions are not around the benefits but instead around the scalability of such a change.
As always, I welcome your feedback. Thanks, everyone, for the great conversation!
Image credit: Modified podcast logo with my headphones Photoshopped on
Malcolm Gladwell teaches "Get over yourself and get to work" for Big Think Edge.
Big Think Edge
Learn to recognize failure and know the big difference between panicking and choking.

At Big Think Edge, Malcolm Gladwell teaches how to check your inner critic and get clear on what failure is.

Subscribe to Big Think Edge before we launch on March 30 to get 20% off monthly and annual memberships.
Can sensitive coral reefs survive another human generation?
Videos
Coral reefs may not be able to survive another human decade because of the environmental stress we have placed on them, says author David Wallace-Wells. He posits that without meaningful changes to policies, the trend of them dying out, even in light of recent advances, will continue.
The World Wildlife Fund says that 60 percent of all vertebrate mammals have died since just 1970. On top of this, recent studies suggest that insect populations may have fallen by as much as 75 percent over the last few decades.
If it were not for our oceans, the planet would probably be already several degrees warmer than it is today due to the emissions we've expelled into the atmosphere.
Research has shown that men today have less testosterone than they used to. What's happening?
Sex & Relationships
Several studies have confirmed that testosterone counts in men are lower than what they used to be just a few decades ago.
While most men still have perfectly healthy testosterone levels, its reduction puts men at risk for many negative health outcomes.
The cause of this drop in testosterone isn't entirely clear, but evidence suggests that it is a multifaceted result of modern, industrialized life.
Michael Dowling, Northwell Health's CEO, believes we're entering the age of smart medicine.
Sponsored by Northwell Health
The United States health care system has much room for improvement, and big tech may be laying the foundation for those improvements.
Technological progress in medicine is coming from two fronts: medical technology and information technology.
As information technology develops, patients will become active participants in their health care, and value-based care may become a reality.
Big think's weekly newsletter.
Get smarter faster from the comfort of your inbox.
See our newsletter privacy policy
here
Most Popular
Most Recent
Big think's weekly newsletter.
Get smarter faster from the comfort of your inbox.
See our newsletter privacy policy
here
© Copyright 2007-2018 & BIG THINK, BIG THINK EDGE,
SMARTER FASTER trademarks owned by The Big Think, Inc. All rights reserved.