The Psychology of Gift Giving – and How to Be Better at It
Two things really ruin the holiday season: bon bon jokes and egocentrism. This study helps take the latter out of the gift-giving equation.
15 December, 2016
---
Everybody has dealt with it: giving a gift only to realize afterward that it was a poor choice. Doomed to spend eternity in a drawer or tossed out with the rest of the rubbish in spring. Sometimes that error isn't clear at first, and we only learn of our mistake years later when we find it unopened in a box somewhere in the attic.
Why do we do this?
A study by Jeff Galak, Julian Givi, and Elanor F. Williams, suggests that when we decide what to get someone, we focus primarily on how they will react when they get it and less on how much they will actually enjoy owning it.
Giving a bad gift can be a big deal, in some cases driving the giver and recipient apart, showing a lack of understanding that might just be the trivial last straw. So, what do we do wrong, and how can we fix it? It comes down to understanding how people in the two different positions view the idea of a "good gift", say the researchers. As they put it:
"Givers interpret that to mean that the gift will make the recipient feel delighted, impressed, surprised, and/or touched when he or she receives and opens it, whereas recipients find value in factors that allow them to better utilize and enjoy a gift during their subsequent ownership of it."
So while you might enjoy the look on your mom's face when she opens the box of her new 75-inch television, the fact that she have no place to put it later will be a bit of a downer for her. Conversely, you might not get much joy out of giving them a new set of shaving razors, but they will thank you when they use them.
In a similar study, it was found that when people have to buy gifts for more people, they are likely to buy gifts which are more unique, but less desirable overall. The persons studied did this for many reasons, but most of all because they feared being seen as just buying one gift for everyone. Even when the persons getting the gifts would never know about the similarities.
And the cost of these well-intentioned? Recipients generally assume gifts to be nearly a third less valuable than the prices paid by givers. Suggesting that when people make mistakes in gift giving, the amount of combined monetary and emotional value lost is considerable.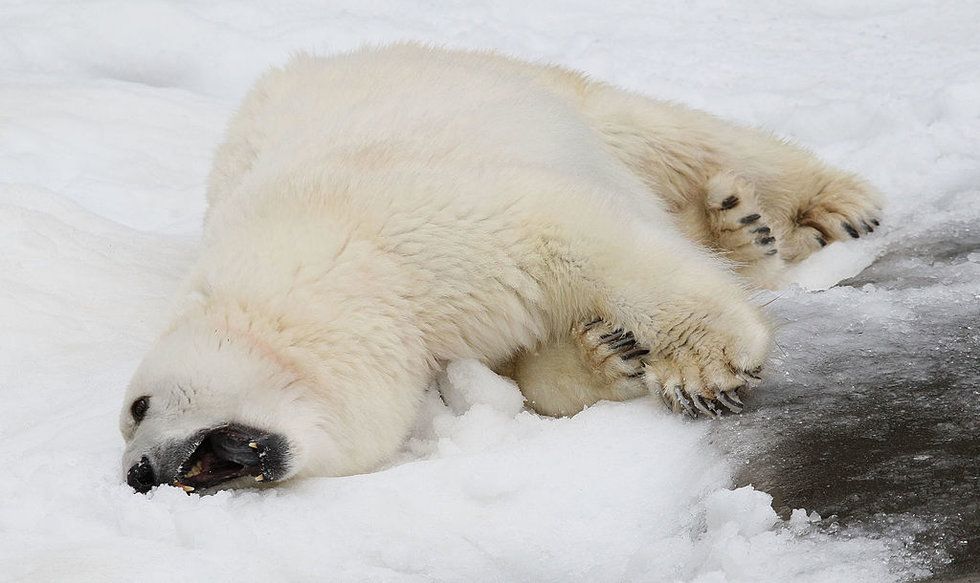 Noooooooo, not another oven mitt!
So, how can we avoid these pitfalls?

The obvious answer is to consider how useful your gift will be in the long run to the recipient. A gift that is large, expensive, and fun to think about may be a much worse choice than a simple, moderately priced, and dull gift with utility.
The second is to consider buying gifts for one person at a time; in the study where people made less desirable choices in the attempt to be unique, shopping for fewer people at a time reduced the gap of perceived desirability between giver and recipient.
In the end, most of the issue in bad gift giving comes down to a question of egocentrism. What we want to give is not always what people want to get. While we can take definite steps to improve our ability to make a good choice, we must also try to step into the shoes of another person and view the gift from their perspective – no easy task.

So happy holidays, and good luck buying the perfect gift. It looks like you'll need it.
Big Think
Sponsored by Lumina Foundation
Upvote/downvote each of the videos below!

As you vote, keep in mind that we are looking for a winner with the most engaging social venture pitch - an idea you would want to invest in.
Here are 7 often-overlooked World Heritage Sites, each with its own history.
Culture & Religion
UNESCO World Heritage Sites are locations of high value to humanity, either for their cultural, historical, or natural significance.
Some are even designated as World Heritage Sites because humans don't go there at all, while others have felt the effects of too much human influence.
These 7 UNESCO World Heritage Sites each represent an overlooked or at-risk facet of humanity's collective cultural heritage.
Famous physicists like Richard Feynman think 137 holds the answers to the Universe.
Pixabay
Surprising Science
The fine structure constant has mystified scientists since the 1800s.
The number 1/137 might hold the clues to the Grand Unified Theory.
Relativity, electromagnetism and quantum mechanics are unified by the number.
A new method promises to capture an elusive dark world particle.
Surprising Science
Scientists working on the Large Hadron Collider (LHC) devised a method for trapping dark matter particles.
Dark matter is estimated to take up 26.8% of all matter in the Universe.
The researchers will be able to try their approach in 2021, when the LHC goes back online.
Big think's weekly newsletter.
Get smarter faster from the comfort of your inbox.
See our newsletter privacy policy
here
Most Popular
Most Recent
Big think's weekly newsletter.
Get smarter faster from the comfort of your inbox.
See our newsletter privacy policy
here
© Copyright 2007-2019 & BIG THINK, BIG THINK EDGE,
SMARTER FASTER trademarks owned by The Big Think, Inc. All rights reserved.