Want to fall asleep faster? Try this 5-minute technique
Before you reach for another glass of warm milk, read this.
21 January, 2018
It has happened to most of us: being hit with a slew of worries, stresses, and knowledge of what we have to do tomorrow just when we want to go to bed. The resultant strain is made worse when we realize that each moment spent thinking is one less to sleep in. The problem is familiar to the one-third of Americans who report difficulty falling asleep more than one night a week. As sleep deprivation can be the cause of a myriad of health problems, the search for a good night's sleep is one that takes on tremendous importance.
---
One study has a surprising solution to this common problem.
Participants aged from 18 to 30 attended a sleep lab and were asked to complete one of two tasks before going to bed. Either they were asked to spend five minutes writing a comprehensive to-do list of all the things they needed to do tomorrow and over the next few days, or spend the same time writing a list of all of the things that they accomplished that day. 
The participants carried out the task then went to bed. Measurements were taken on how long it took them to get to sleep. Those in the "to-do list" group took an average of 15 minutes to fall asleep, while those in the "accomplishments list" group took an average of 25.
It was also seen that the more detailed and complete of a "to-do" list that a subject made, the faster they fell asleep. This observation drove the researchers to propose that there was some sort of "offloading" phenomenon; the action of detailing what needed to be done was able to put the mind to rest. The opposite effect was noted in the "accomplishments" group, however. The more detailed a list they made, the longer it took them to fall asleep.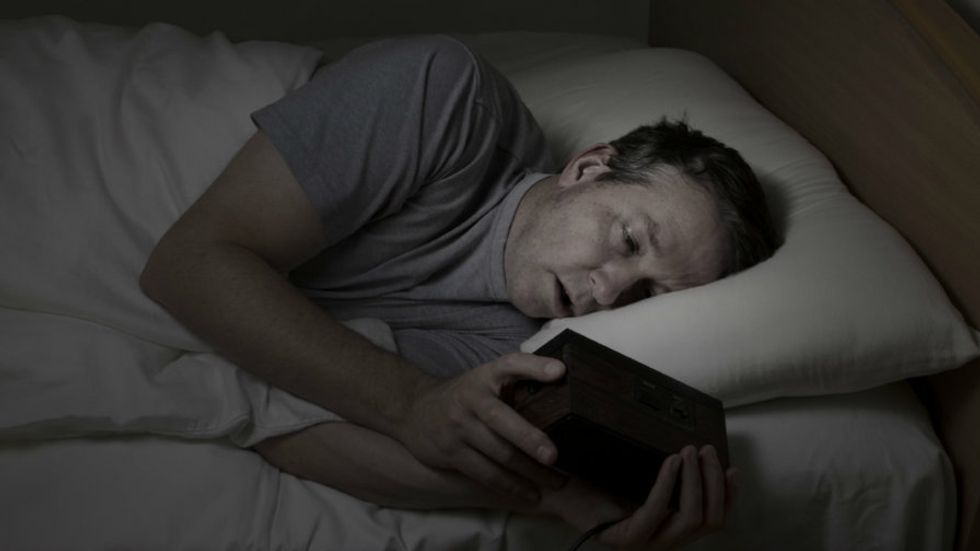 If you are reading this on a smartphone before bed, you might have the same problem. 
So, should I start making to-do lists before I go to bed?
It must be said the study was rather limited. It was done with a mere 57 participants, and none of the participants reported having chronic sleep problems. No baseline level for how long it typically took them to fall asleep was ever established, so it remains possible that writing a list made it harder for them to fall asleep. It can be said, however, that of the two methods the higher potential for helping people fall asleep lies with making a to-do list.
Difficulties when trying to fall asleep are some of the most common issues in the world. For these insomniacs, relief might be found in a simple five-minute routine. While more research is needed to determine if and why writing tomorrow's to-do list helps people fall asleep faster, I for one am going to start making my to-do lists the night before.
The pandemic reminds us that our higher education system, with all its flaws, remains a key part of our strategic reserve.
Sponsored by Charles Koch Foundation
America's higher education system is under great scrutiny as it adapts to a remote-learning world. These criticisms will only make higher ed more innovative.
While there are flaws in the system and great challenges ahead, higher education has adapted quickly to allow students to continue learning. John Katzman, CEO of online learning organization Noodle Partners, believes this is cause for optimism not negativity.
Universities are pillars of scientific research on the COVID-19 frontlines, they bring facts in times of uncertainty and fake news, and, in a bad economy, education is a personal floatation device.
Why do so many people encounter beings after smoking large doses of DMT?
Pixabay
Mind & Brain
DMT is arguably the most powerful psychedelic drug on the planet, capable of producing intense hallucinations.
Researchers recently surveyed more than 2,000 DMT users about their encounters with 'entities' while tripping, finding that respondents often considered these strange encounters to be positive and meaningful.
The majority of respondents believed the beings they encountered were not hallucinations.
When the COVID-19 crisis is over, how will education have changed? Will we have made the most of this moment?
Future of Learning
Today is the launch of The Future of Learning, a series by Z-17 Collective in collaboration with Big Think.
Over the next several weeks, we will be releasing interviews and articles with education thought leaders, examining how the coronavirus era will forever change the way we teach and learn.
How can we future-proof our schools so that they better serve our children and our communities?
The institutional barriers that have often held creative teaching back are being knocked down by the coronavirus era.
Future of Learning
Long-held structures in the education system, like classroom confines and schedules, have held back innovation for a long time, says education leader Richard Culatta.
In the coronavirus era, we have been able to shake some of those rigid structures loose, making way for creativity and, ultimately, a more open mindset.
When creativity and technology combine, learning can become so much more than delivering content to a student. Culatta gives two stunning examples: one of a biotech class, and another involving a student discovering a star.
Culture & Religion
We'd like to think that judging people's worth based on the shape of their head is a practice that's behind us.
Scroll down to load more…