Travel Tales From the Blind Are Exciting, and Different
Illustrated travel stories told from the perspective of the blind and visually impaired.
09 November, 2016
Taking it all in. (MAKOU0629)
Travel Supermarket recently compiled and illustrated some fascinating travel stories from people whose sensory experiences of the world are different from most people. We've written previously about blind woodworker and craftsman George Wurtzel, who puts it this way:
---
""Blind people experience a city a little different than sighted people. It is a whole body experience, the texture of the streets under your feet, the bumping and jostling of very crowded streets, the intense smells of food, beer, bakeries and perfumes. You gain snap shots of people based on their conversation. All of these things build a mental picture that is very close to what someone would get by looking around."
These recollections offer the sighted a unique and refreshing perspective on the places they describe.
Woodworker and craftsman George Wurzel — blind since his teens
Mountains of North Carolina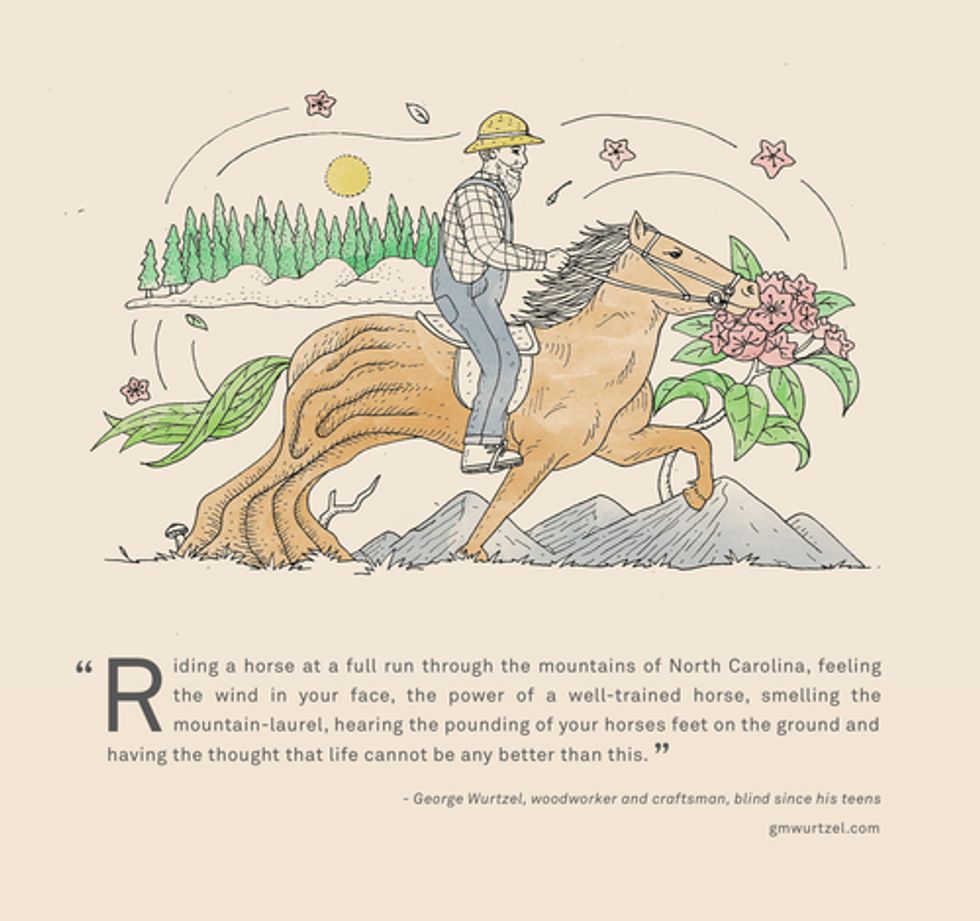 Heavy equipment salesman Billy — legally blind from birth
Tokyo, Japan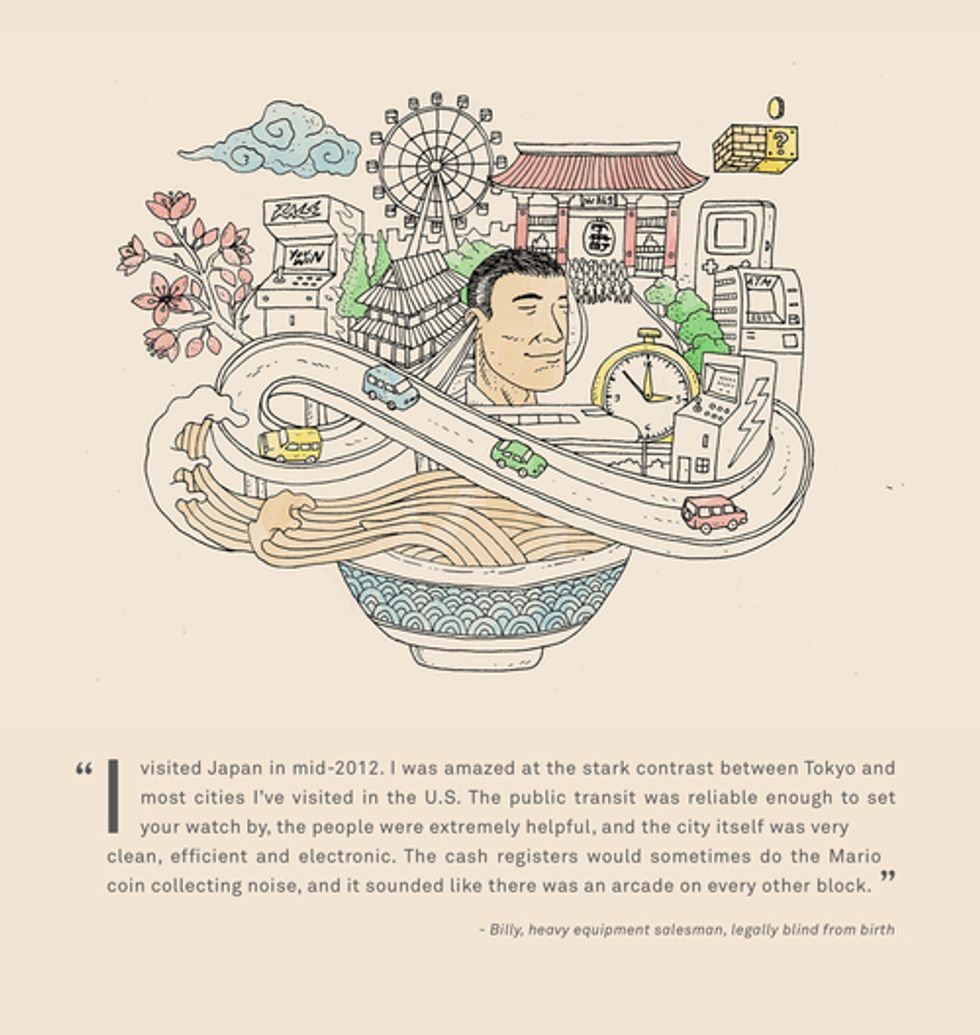 Jazz vocalist Frank Senior — blind from birth
Adirondack Mountains, New York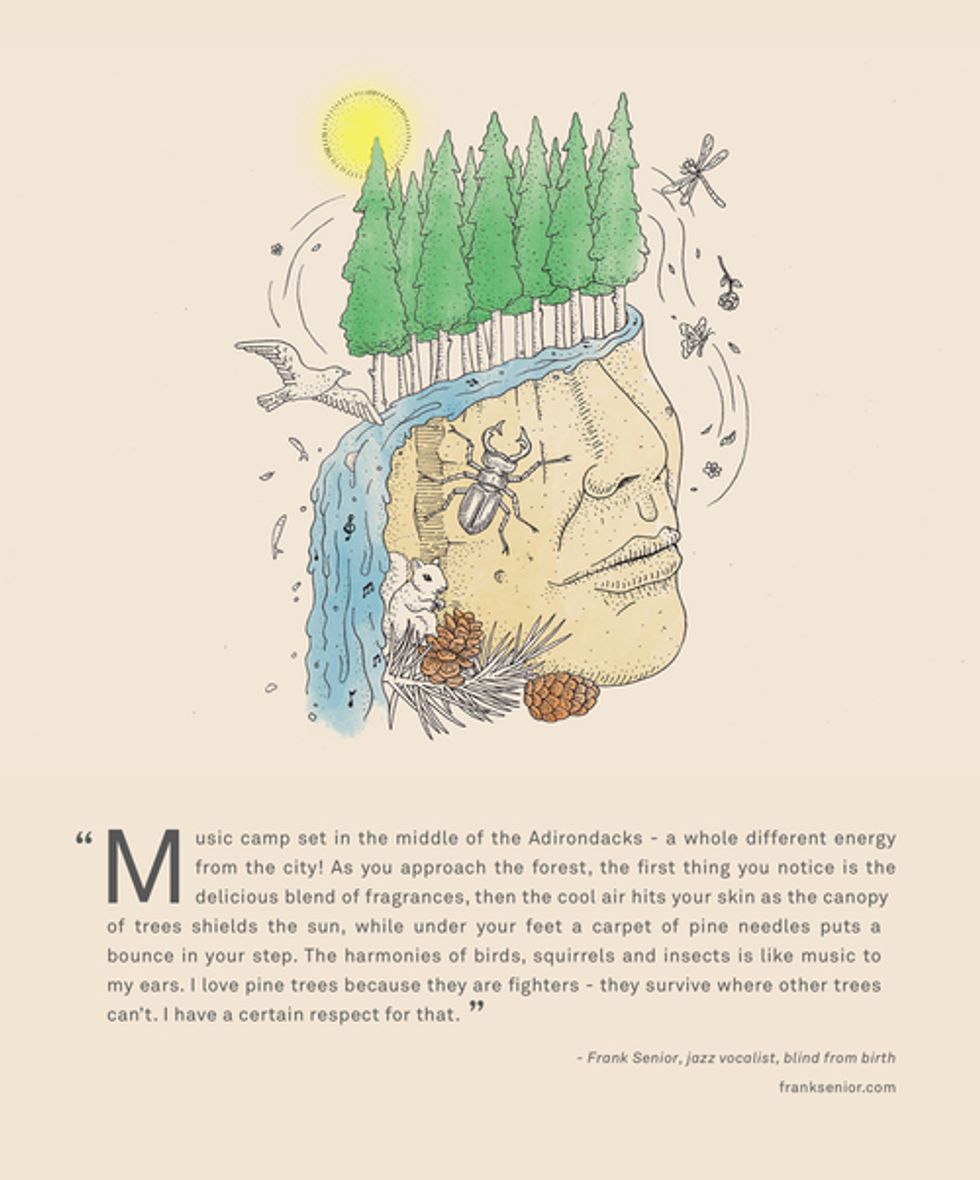 High-school graduate Ross Minor — blind since age 8
Grand Junction, Colorado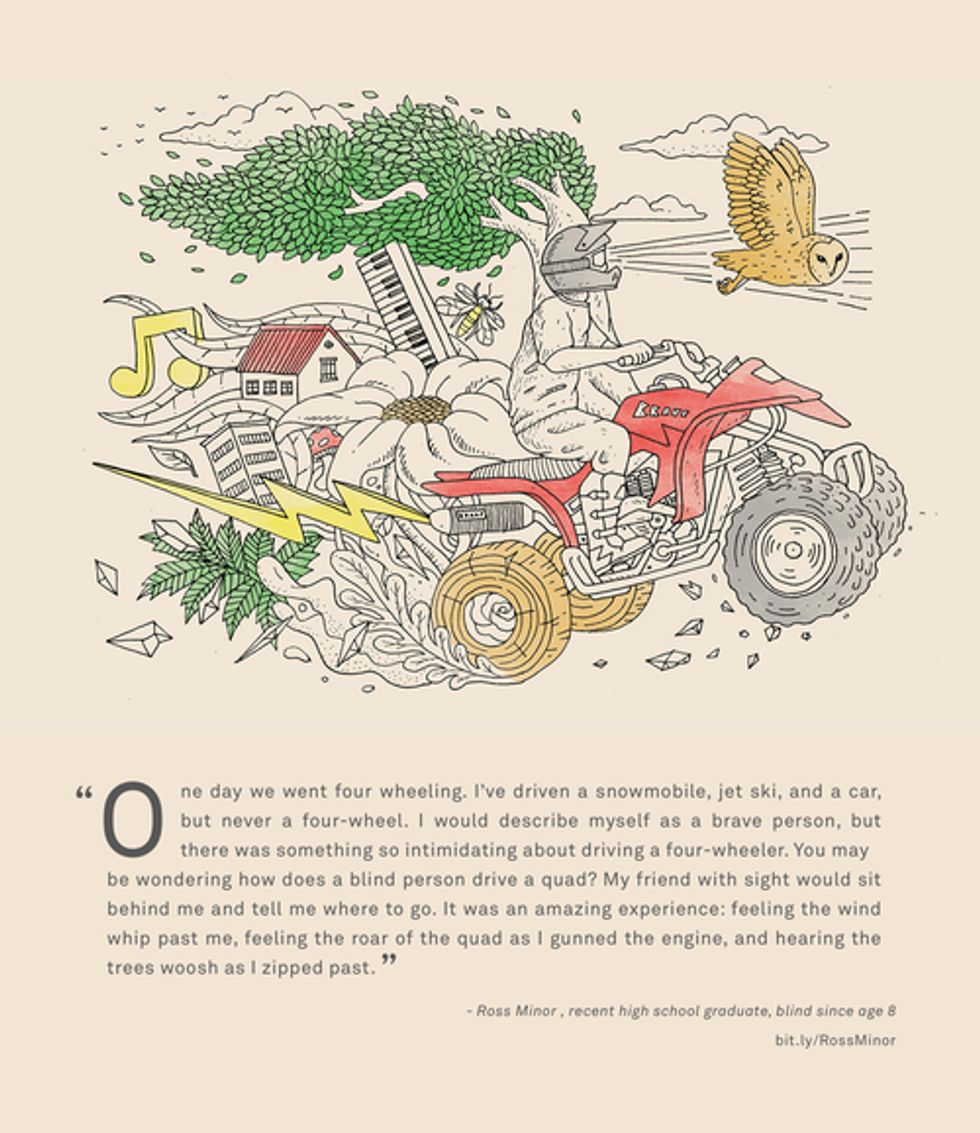 Unidentified Mind's Eye Travel customer — visually impaired
Penobscot Bay, Maine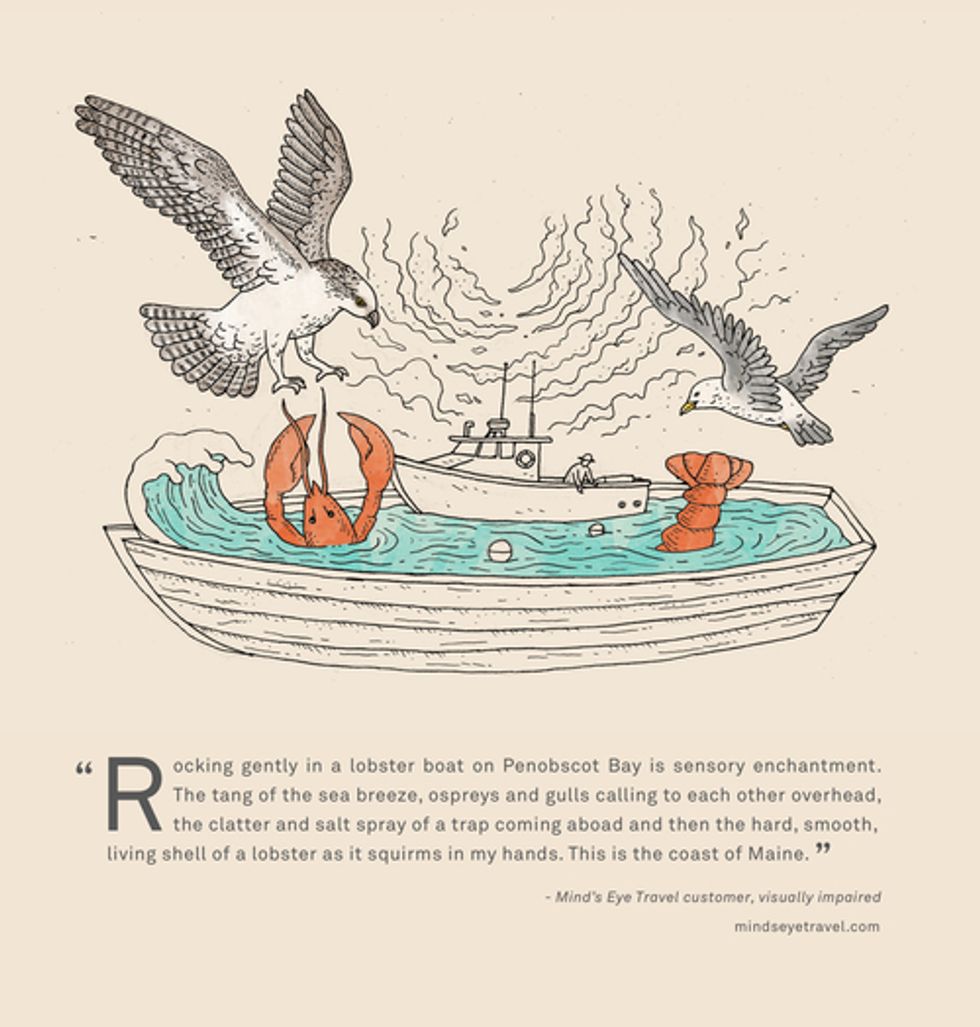 Mind's Eye Travel organizes and hosts vacation travel for the blind and visually impaired.
Professional long distance hiker Trevor Thomas — blind since 2005
Mt.Elbert, Colorado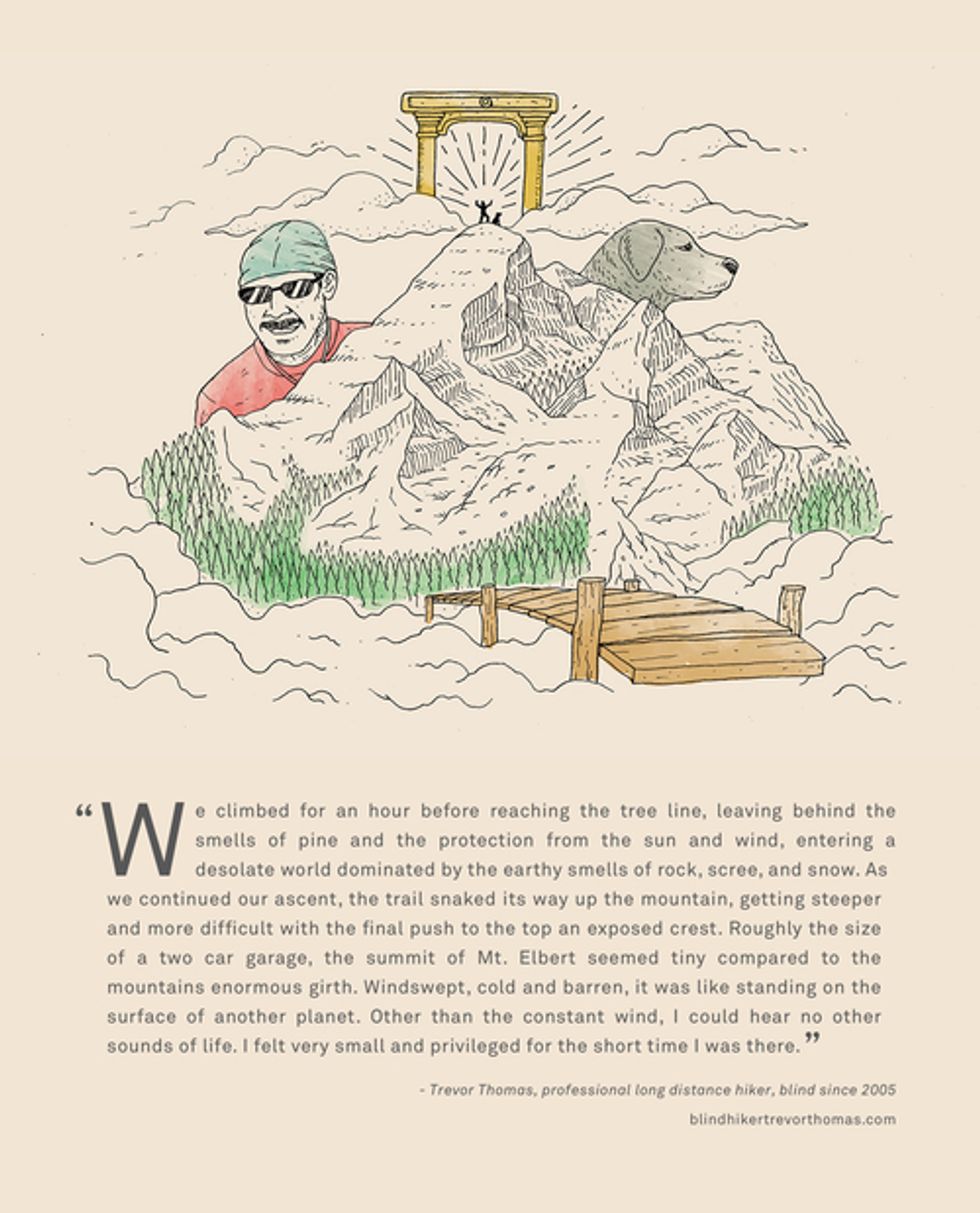 Writer and cook Christine Ha — blind
Ho Chi Minh City, Vietnam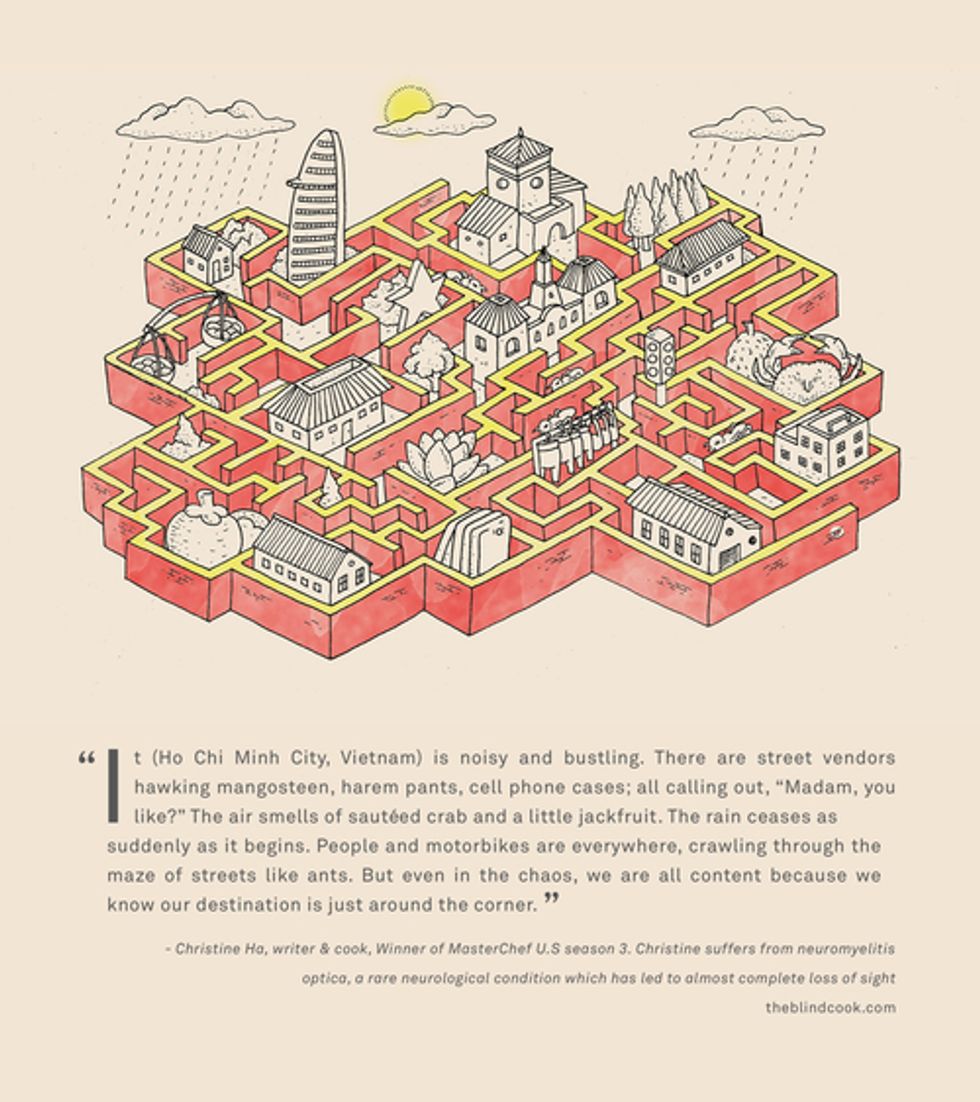 Christine is the Season 3 winner of MasterChef U.S.
Film critic and video producer Tommy Edison — blind from birth
Melbourne, Australia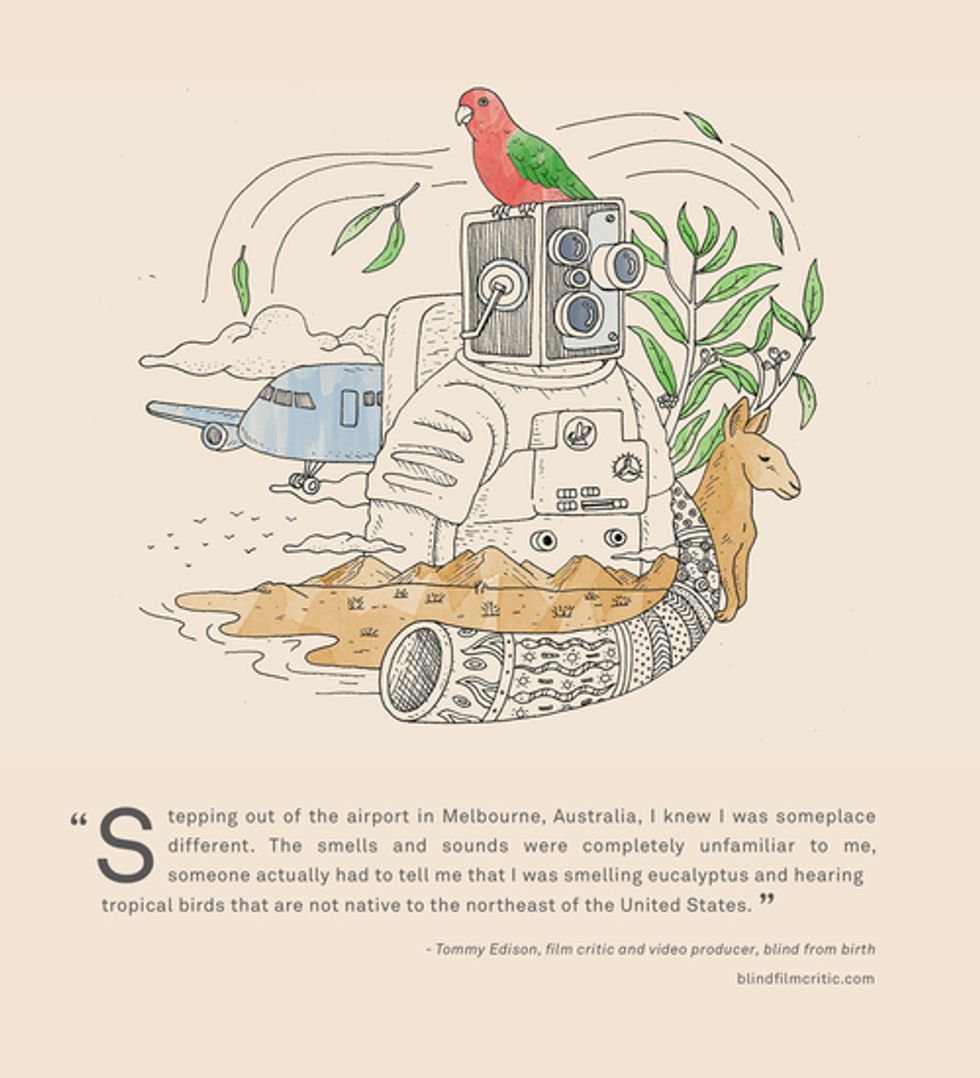 The pandemic reminds us that our higher education system, with all its flaws, remains a key part of our strategic reserve.
Sponsored by Charles Koch Foundation
America's higher education system is under great scrutiny as it adapts to a remote-learning world. These criticisms will only make higher ed more innovative.
While there are flaws in the system and great challenges ahead, higher education has adapted quickly to allow students to continue learning. John Katzman, CEO of online learning organization Noodle Partners, believes this is cause for optimism not negativity.
Universities are pillars of scientific research on the COVID-19 frontlines, they bring facts in times of uncertainty and fake news, and, in a bad economy, education is a personal floatation device.
Researchers present what they've learned now that they can read the tiny text inside the Antikythera mechanism.
Exploded view of Antikythera mechanism (Peulle/Wikimedia)
Surprising Science
Though it it seemed to be just a corroded lump of some sort when it was found in a shipwreck off the coast of Greece near Antikythera in 1900, in 1902 archaeologist Valerios Stais, looking at the gear embedded in it, guessed that what we now call the "Antikythera mechanism" was some kind of astronomy-based clock. He was in the minority—most agreed that something so sophisticated must have entered the wreck long after its other 2,000-year-old artifacts. Nothing like it was believed to have existed until 1,500 years later.
The institutional barriers that have often held creative teaching back are being knocked down by the coronavirus era.
Future of Learning
Long-held structures in the education system, like classroom confines and schedules, have held back innovation for a long time, says education leader Richard Culatta.
In the coronavirus era, we have been able to shake some of those rigid structures loose, making way for creativity and, ultimately, a more open mindset.
When creativity and technology combine, learning can become so much more than delivering content to a student. Culatta gives two stunning examples: one of a biotech class, and another involving a student discovering a star.
We'd like to think that judging people's worth based on the shape of their head is a practice that's behind us.
PATRICK KOVARIK/AFP via Getty Images
Culture & Religion
'Phrenology' has an old-fashioned ring to it. It sounds like it belongs in a history book, filed somewhere between bloodletting and velocipedes.
Surprising Science
Maybe you've been wondering if you're seeing one persistent squirrel or a rotating cast of characters.
Scroll down to load more…