The Beatles' Hit-Making Secret Ingredient? Personal Pronouns
As songwriters, The Beatles had a special trick for making lyrics resonate: They leveraged the power of personal pronouns to connect with listeners.
01 April, 2016
Before they were anything else, The Beatles were over-the-top fans of great popular music. Having consumed and studied the hits so fervently, when it came time to write what they called their "fan songs," John Lennon and Paul McCartney made a strategic decision about how to write ones that would matter to people: They'd use personal pronouns in the songs to help every listener feel like each song was their very own.
---
As teenagers, Lennon and McCartney had listened to everything they could get their hands on, from Tin Pan Alley and show tunes to the most obscure American R&B. The Beatles were still a smoking-hot cover band—playing others' songs—when Beatlemania began. (It was a one-two punch really, since they were also known for their hilarious onstage behavior that included a hail of off-the-cuff jokes, skits, and mockery of each other.)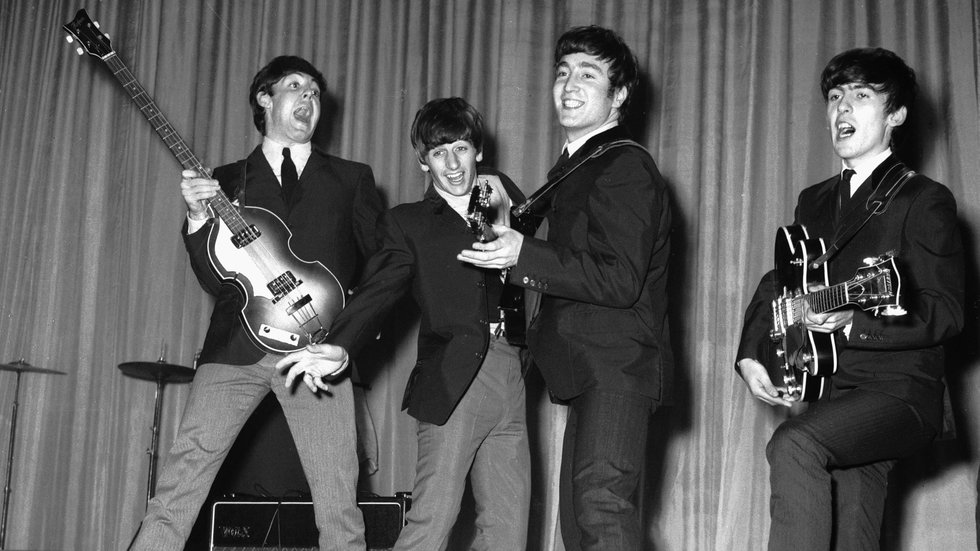 Central Press
Once recording was starting to seem like a real possibility, Lennon and McCartney got serious about writing their own songs. In fact, it was through now-mostly-forgotten song plugger Kim Bennett's interest in an early—and only ever released on Anthology 1 in 1995—McCartney song, "Like Dreamers Do," that they got their history-making recording contract with EMI's Parlophone label.
The pair fired their secret weapon: personal pronouns. "All our early songs contained 'me' or 'you.' We were completely direct and shameless to the fans: 'Love Me Do', 'Please Please Me', 'I Want to Hold Your Hand," explained McCartney to Billboard in 2015. McCartney wasn't kidding. If the pronoun wasn't in the title, it was in the lyric, as with "Nowhere Man's" "Isn't he a bit like you and me?" or the pronoun avalanche of "I Am the Walrus": "I am he as you are he as you are me and we are all together."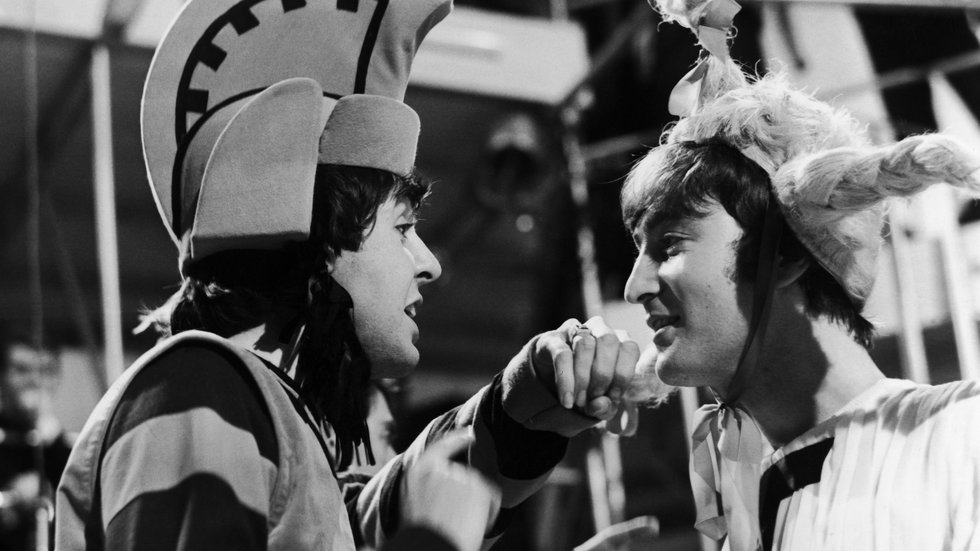 Keystone
The website Chalkface did the math. On The Beatles' first British album, Please Please Me, 57% of the songs had these and other personal pronouns in them, 64% of the songs on their second album With the Beatles, and 79% on their third, Hard Days Night. For Please Please Me, the site counted 325 personal pronouns in 19 minutes 30 seconds of music, an average of approximately one pronoun every 3.6 seconds.
In addition to the three songs mentioned above, consider:
"I Saw Her Standing There"
"From Me to You"
"Do You Want to Know a Secret"
"Can't Buy Me Love"
"If I Fell"
"And I Love Her"
"I Should Have Known Better'
"I'll Be Back"
"I Feel Fine"
"I'll Follow the Sun"
"We Can Work It Out"
"In My Life"
"She Said She Said"
"Got to Get You Into My Life"
"All You Need Is Love"
"Don't Let Me Down"
"Two of Us"
"I Want You (She's So Heavy)"
…and on and on and on.
Now, obviously, just using personal pronouns in your songs won't make them hits, and it's likely Lennon and McCartney had other private formulas for creating their uniquely sparkling music. But The Beatles' focus on using pronouns that personally connect with others offers an intriguing case study in the power of carefully choosing your words.
--
Note: This article's source for The Beatles early history is the indispensable first volume of Mark Lewisons' The Beatles: All These Years trilogy, "Tune In."
Preview image by Express
The ability to speak clearly, succinctly, and powerfully is easier than you think
Former U.S. President Barack Obama speaks during a Democratic Congressional Campaign Committee rally at the Anaheim Convention Center on September 8, 2018 in Anaheim, California. (Photo by Barbara Davidson/Getty Images)
Personal Growth
The ability to communicate effectively can make or break a person's assessment of your intelligence, competence, and authenticity.
Antimicrobial resistance is growing worldwide, rendering many "work horse" medicines ineffective. Without intervention, drug-resistant pathogens could lead to millions of deaths by 2050. Thankfully, companies like Pfizer are taking action.
Image courtesy of Pfizer.
Sponsored
Antimicrobial-resistant pathogens are one of the largest threats to global health today.
As we get older, our immune systems age, increasing our risk of life threatening infections. Without reliable antibiotics, life expectancy could decline for the first time in modern history.
If antibiotics become ineffective, common infections could result in hospitalization or even death. Life-saving interventions like cancer treatments and organ transplantation would become more difficult, more often resulting in death. Routine procedures would become hard to perform.
Without intervention, resistant pathogens could result in 10 million annual deaths by 2050.
By taking a multi-faceted approach—inclusive of adherence to good stewardship, surveillance and responsible manufacturing practices, as well as an emphasis on prevention and treatment—companies like Pfizer are fighting to help curb the spread.
Progressive America would be half as big, but twice as populated as its conservative twin
Image: Dicken Schrader
Strange Maps
America's two political tribes have consolidated into 'red' and 'blue' nations, with seemingly irreconcilable differences
Perhaps the best way to stop the infighting is to go for a divorce – and give the two nations a country each
Based on the UN's partition plan for Israel/Palestine, this proposal provides territorial contiguity and sea access to both 'red' and 'blue' America
Big think's weekly newsletter.
Get smarter faster from the comfort of your inbox.
See our newsletter privacy policy
here
Most Popular
Most Recent
Big think's weekly newsletter.
Get smarter faster from the comfort of your inbox.
See our newsletter privacy policy
here
© Copyright 2007-2018 & BIG THINK, BIG THINK EDGE,
SMARTER FASTER trademarks owned by The Big Think, Inc. All rights reserved.