Performing oral sex may increase the chance of cancer in men
A new study links multiple sex partners and smoking to head and neck, or oropharyngeal, cancer.
19 November, 2017
The most commonly transmitted STD in the U.S. is human papillomavirus (HPV), and the incidence of HPV-related oropharyngeal cancer — head and neck cancer — has more than doubled over the last 20 years. The oncogenic oral HPV virus occurs in 3.5% of adults, but it's now estimated to be present in 8.5% of men. It causes about 70% of all oropharyngeal squamous cell cancer (OPC), and while the chances of developing the disease are low — about .7% — experts predict that by 2020 oropharyngeal cancer will be more prevalent in the U.S. than cervical cancer. And a new study has found that men who've had oral sex with 5 or more partners and are cigarette smokers have a far greater chance of having an HPV-OPC infection than the general population: 14.9%.
---
The study, published in October in Oxford's Annals of Oncology, found that men with just one of these factors — either having oral sex with multiple partners or being a smoker — still had an elevated risk of having HPV-OPC, 7.3%, though the study considers this a "medium" level. The study says having 2-4 partners is less risky. Regardless of other studied risk factors, "oncogenic oral HPV prevalence was 'low' among those with only ≤1 lifetime oral sexual partner (women = 0.7% and men = 1.7%)."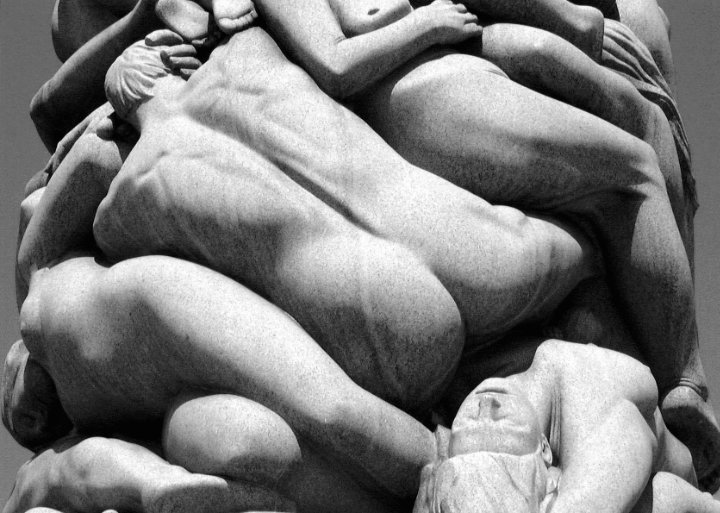 The study analyzed 2009-2014 data from 13, 089 people, aged 20–69, collected in three U.S. studies:
National Health and Nutrition Examination Survey (NHANES)
oropharyngeal cancer cases from the Surveillance, Epidemiology, and End Results (SEER 18) registry. This study represents about 28% of the U.S. population)
oropharyngeal cancer mortality from the National Center for Health Statistics (NCHS)
If you're sexually active, what are you to do with this worrying information? The CDC offers this authoritative, though unhelpful, statement about STDs in general: The only way to avoid STDs is to not have vaginal, anal, or oral sex. Still, they do provide some guidelines for infection-averse lovers about avoiding the spread of STDs including human papillomavirus.
For oral sex on the penis:
Cover the penis with a non-lubricated latex condom.
Use plastic (polyurethane) condoms if you or your partner is allergic to latex.
For oral sex on the vagina or anus:
Use a dental dam.
Cut open a condom to make a square, and put it between the mouth and the partner's vagina or anus.
Understanding thinking talents in yourself and others can build strong teams and help avoid burnout.
Big Think Edge
Learn to collaborate within a team and identify "thinking talent" surpluses – and shortages.

Angie McArthur teaches intelligent collaboration for Big Think Edge.

Subscribe to Big Think Edge before we launch on March 30 to get 20% off monthly and annual memberships.
The Canadian professor has been on the Joe Rogan Experience six times. There's a lot of material to discuss.
Personal Growth
Jordan Peterson has constantly been in the headlines for his ideas on gender over the last three years.
While on Joe Rogan's podcast, he explains his thoughts on the gender differences in society.
On another episode, Peterson discusses the development of character through competition.
The blood of horseshoe crabs is harvested on a massive scale in order to retrieve a cell critical to medical research. However, recent innovations might make this practice obsolete.
Credit: Business Insider (video)
Surprising Science
Horseshoe crabs' blue blood is so valuable that a quart of it can be sold for $15,000.
This is because it contains a molecule that is crucial to the medical research community.
Today, however, new innovations have resulted in a synthetic substitute that may end the practice of farming horseshoe crabs for their blood.
David Wallace-Wells points out that the people who can save the world just aren't all that interested.
Videos
Saving the world from the apocalyptic impact of climate change should be a dream for many Silicon Valley titans concerned about legacy, says David Wallace-Wells, and yet few are dedicating themselves to addressing the catastrophe.
Negative emissions technology funded by Bill Gates exists. It would cost $3 trillion per year to operate and would mean human industry could continue at current levels without global warming.
That figure sounds astronomical, however global subsidies to fossil fuel industries cost $5 trillion per year.
Big think's weekly newsletter.
Get smarter faster from the comfort of your inbox.
See our newsletter privacy policy
here
Most Popular
Most Recent
Big think's weekly newsletter.
Get smarter faster from the comfort of your inbox.
See our newsletter privacy policy
here
© Copyright 2007-2018 & BIG THINK, BIG THINK EDGE,
SMARTER FASTER trademarks owned by The Big Think, Inc. All rights reserved.