Performing oral sex may increase the chance of cancer in men
A new study links multiple sex partners and smoking to head and neck, or oropharyngeal, cancer.
19 November, 2017
The most commonly transmitted STD in the U.S. is human papillomavirus (HPV), and the incidence of HPV-related oropharyngeal cancer — head and neck cancer — has more than doubled over the last 20 years. The oncogenic oral HPV virus occurs in 3.5% of adults, but it's now estimated to be present in 8.5% of men. It causes about 70% of all oropharyngeal squamous cell cancer (OPC), and while the chances of developing the disease are low — about .7% — experts predict that by 2020 oropharyngeal cancer will be more prevalent in the U.S. than cervical cancer. And a new study has found that men who've had oral sex with 5 or more partners and are cigarette smokers have a far greater chance of having an HPV-OPC infection than the general population: 14.9%.
---
The study, published in October in Oxford's Annals of Oncology, found that men with just one of these factors — either having oral sex with multiple partners or being a smoker — still had an elevated risk of having HPV-OPC, 7.3%, though the study considers this a "medium" level. The study says having 2-4 partners is less risky. Regardless of other studied risk factors, "oncogenic oral HPV prevalence was 'low' among those with only ≤1 lifetime oral sexual partner (women = 0.7% and men = 1.7%)."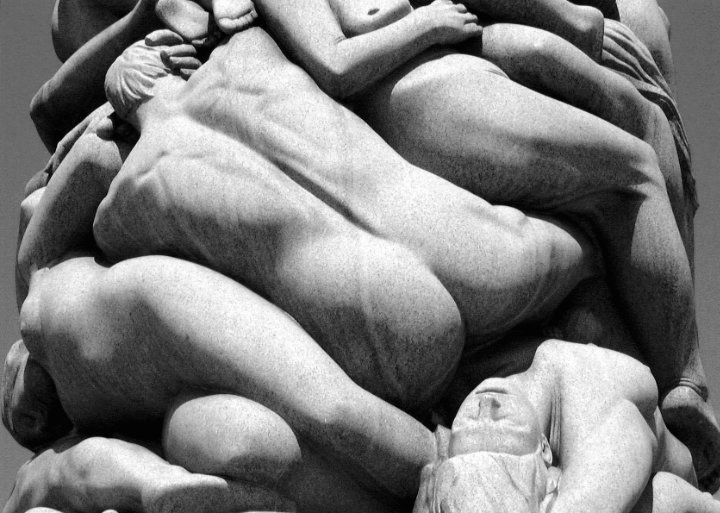 The study analyzed 2009-2014 data from 13, 089 people, aged 20–69, collected in three U.S. studies:
National Health and Nutrition Examination Survey (NHANES)
oropharyngeal cancer cases from the Surveillance, Epidemiology, and End Results (SEER 18) registry. This study represents about 28% of the U.S. population)
oropharyngeal cancer mortality from the National Center for Health Statistics (NCHS)
If you're sexually active, what are you to do with this worrying information? The CDC offers this authoritative, though unhelpful, statement about STDs in general: The only way to avoid STDs is to not have vaginal, anal, or oral sex. Still, they do provide some guidelines for infection-averse lovers about avoiding the spread of STDs including human papillomavirus.
For oral sex on the penis:
Cover the penis with a non-lubricated latex condom.
Use plastic (polyurethane) condoms if you or your partner is allergic to latex.
For oral sex on the vagina or anus:
Use a dental dam.
Cut open a condom to make a square, and put it between the mouth and the partner's vagina or anus.
What can 3D printing do for medicine? The "sky is the limit," says Northwell Health researcher Dr. Todd Goldstein.
Northwell Health
Sponsored by Northwell Health
Medical professionals are currently using 3D printers to create prosthetics and patient-specific organ models that doctors can use to prepare for surgery.
Eventually, scientists hope to print patient-specific organs that can be transplanted safely into the human body.
Northwell Health, New York State's largest health care provider, is pioneering 3D printing in medicine in three key ways.
Mega-rich entrepreneurs are taking us where no human being has gone before.
Videos
During the first golden era of space exploration, we went to the moon. Then we sort of dropped the ball for 50 years.
The problem is space travel is very expensive, especially the way governments do space travel.
Because it costs $10,000 to put a pound of anything into orbit around the planet, we need to have an infusion of public and private funds. That's where billionaires such as Elon Musk and Jeff Bezos come into the picture. With their help, we have new energies, new strategies, and new plans to go back into outer space.
Some books had a profound influence on Einstein's thinking and theories.
Getty Images
Culture & Religion
Einstein had a large library and was a voracious reader.
The famous physicist admitted that some books influenced his thinking.
The books he preferred were mostly philosophical and scientific in nature.
Cook's commencement speech at Tulane University urges students to take action.
Getty Images
Technology & Innovation
Apple CEO Tim Cook gave a commencement speech at Tulane University on May 18th.
Cook cautioned the graduates to not get caught up in echo chambers and algorithms.
He acknowledged the failures of his generation.
Big think's weekly newsletter.
Get smarter faster from the comfort of your inbox.
See our newsletter privacy policy
here
Most Popular
Most Recent
Big think's weekly newsletter.
Get smarter faster from the comfort of your inbox.
See our newsletter privacy policy
here
© Copyright 2007-2019 & BIG THINK, BIG THINK EDGE,
SMARTER FASTER trademarks owned by The Big Think, Inc. All rights reserved.