New Tech Uses WiFi to Read Your Inner Emotions – Accurately, and From Afar
Researchers at MIT have developed a system that can read a person's emotions, even hidden ones, at a distance.
22 September, 2016
You may have the best poker face in the world. You may choose to keep your feelings close because you consider your emotions nobody's business but your own. Or maybe you don't think it's smart to give too much away. No matter — a team of researchers has developed a system that can read your hidden excitement, happiness, anger, or sadness. With or without your cooperation.
---
It's called "EQ-Radio," and it's the creation of MIT's Computer Science and Artificial Intelligence Laboratory (CSAIL). They claim it's accurate 87% of the time. It reads your feelings by bouncing ordinary WiFi signals off of you that can track your heart rate. There are no on-skin sensors involved with EQ-Radio.
How EQ-Radio Works
WiFi is a two-way form of communication: Your router carries internet data to your laptop, which then transmits data back to the router en route to the internet. An EQ-Radio measures the speed at which data completes a round trip to its target — for example, you — and analyzes fluctuations in that speed to measure your heart rate. It's your heart rate that gives away your emotional state.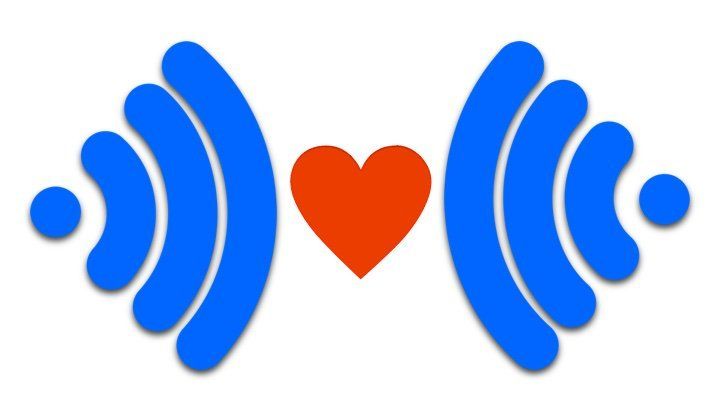 The correlation of heartbeat to emotion in each person is unique to some extent, but MIT says they can accurately assess the emotional state even of people they've never before studied 70% of the time. Mingmin Zhao, on the MIT team, told MIT News, "Just by knowing how people breathe and how their hearts beat in different emotional states, we can look at a random person's heartbeat and reliably detect their emotions."
One of the challenges the team faced was filtering out extraneous "noise" such as breath sounds to clearly detect the heart rate. Bear in mind that it's not audio that EQ-Radio has to analyze, but instead data that reflects the speed of the WiFi bounceback. So "noise" refers to irrelevant data, not the actual sound of, say, your breath. That they're able to measure heart rate with about a .3% margin of error is remarkable. That's as good as an ECG monitor.
The EQ-Radio software is based on previous work the lab has done using WiFi to detect human movement. The goal of the earlier work was to use WiFi in smart homes that could do things like control heat and lighting based on your location, and detect if an elderly person has fallen. (It's also seen as having potential use for animation motion-capture in films.)
The junction of that earlier project and EQ-Radio was the exploration of more-accurate health-tracking wearable devices.
The Possible Uses of EQ-Radio
There are a number of obvious applications for EQ-Radio, such as:
Far more accurate test screenings and focus groups for ad agencies and film studios
Smart homes that can adjust lighting and environmental controls to match, or help you out of, your mood
Smart hotels that could continually customize a guest's environment according to mood
Non-invasive healthcare and psychiatric monitoring, with office or home-installed systems
Directed advertising based on an assessment of a target's mood
Interrogations
Hopefully, EQ-Radio won't turn up in personal devices that let you "read" the emotions of people around you.
EQ-Radio and Privacy
When EQ-Radio moves beyond its current laboratory setting, there'll be obvious privacy concerns: Do you have the right to keep your feelings to yourself?
If you're in a public place — say, a hospital or theater — where an EQ-Radio system is in operation, will a signed release from you be required before your emotional state can be tracked? Would you have to give a police department permission to monitor your feelings during an investigation, or could you refuse as you can a polygraph test? Could an authoritarian government "read" its citizenry at will? Will this become a standard tool to anti-terrorism authorities?
It may be that the right to private emotion is the next personal freedom. It remains to be seen whether we'll be asked to surrender it.
Welcome to the future. Again.
What can 3D printing do for medicine? The "sky is the limit," says Northwell Health researcher Dr. Todd Goldstein.
Northwell Health
Sponsored by Northwell Health
Medical professionals are currently using 3D printers to create prosthetics and patient-specific organ models that doctors can use to prepare for surgery.
Eventually, scientists hope to print patient-specific organs that can be transplanted safely into the human body.
Northwell Health, New York State's largest health care provider, is pioneering 3D printing in medicine in three key ways.
An ordained Lama in a Tibetan Buddhist lineage, Lama Rod grew up a queer, black male within the black Christian church in the American south. Navigating all of these intersecting, evolving identities has led him to a life's work based on compassion for self and others.
Think Again Podcasts
"What I'm interested in is deep, systematic change. What I understand now is that real change doesn't happen until change on the inside begins to happen."
"Masculinity is not inherently toxic. Patriarchy is toxic. We have to let that energy go so we can stop forcing other people to do emotional labor for us."
We were gaining three IQ points per decade for many, many years. Now, that's going backward. Could this explain some of our choices lately?
The Flynn effect appears to be in retrograde. (Credit: Shutterstock/Big Think)
popular
There's a new study out of Norway that indicates our—well, technically, their—IQs are shrinking, to the tune of about seven IQ points per generation.
Here's why generalists triumph over specialists in the new era of innovation.
Videos
Since the explosion of the knowledge economy in the 1990s, generalist inventors have been making larger and more important contributions than specialists.
One theory is that the rise of rapid communication technologies allowed the information created by specialists to be rapidly disseminated, meaning generalists can combine information across disciplines to invent something new.
Here, David Epstein explains how Nintendo's Game Boy was a case of "lateral thinking with withered technology." He also relays the findings of a fascinating study that found the common factor of success among comic book authors.
Big think's weekly newsletter.
Get smarter faster from the comfort of your inbox.
See our newsletter privacy policy
here
Most Popular
Most Recent
Big think's weekly newsletter.
Get smarter faster from the comfort of your inbox.
See our newsletter privacy policy
here
© Copyright 2007-2019 & BIG THINK, BIG THINK EDGE,
SMARTER FASTER trademarks owned by The Big Think, Inc. All rights reserved.