Is Technological Magic Infantilizing Us?
Samuel Arbesman warns that we've entered a new "age of Entanglement" with our complex technology-based systems.
31 August, 2016
It could be argued that the technology on which we depend in our daily lives doesn't evolve so much as simply grow. "Evolution" suggests a primitive form that's slowly replaced by a more advanced generation. But these systems — power grids, the computers we use each day — accumulate complexity over time. New capabilities are tacked onto previous iterations without clearing out older technologies, complexities, and workarounds. And that's a real problem, as author Samuel Arbesman's book Overcomplicated makes clear. Arbesman says we're living in a new "age of Entanglement," and he's not talking about the quantum kind: He's talking about the kind that you can't make your way through. A thicket full of thorns, a tangle of dusty, fraying wires.
---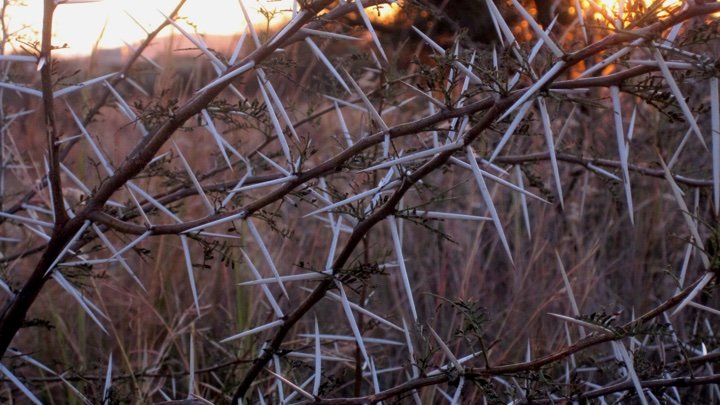 Thorny situation
Think about air travel. Yes, it's great we can see where we are in a constantly updated map on the back of the seat in front of us, it's amazing we can check in online and receive updates, and the logistics involved in sending crews and planes where they're needed across the U.S. are mind-boggling. But when the system does down, as Delta's recent outage shows, the whole Rube Goldberg device is so complicated, so cobbled-together from mismatched old and new components, that just figuring out where the problem resides is a nightmare.
According to Arbesman in The Atlantic, this kind of thing is pretty much inevitable now, and it leaves us more vulnerable to chaos than we may realize.
"When the world we have created is too complicated for our humble human brains, the nightmare scenario is not Skynet—the self-aware network declaring war on humanity—but messy systems so convoluted that nearly any glitch you can think of (and many you can't) can and will happen. Complexity brings the unexpected, but we realize it only when something goes wrong."
Consider just a single software application. How many coders have worked on Microsoft Word? It's a classic example of software that keeps adding functionality without ever going back to to fix what's already broken. And who can blame its current stewards? They'd have to dig through layers and layers of ancient code and comments by programmers who long ago moved on to other things. Why not go back to Square One occasionally? Apple has done that a few times — iMovie, Pages, Final Cut — and been savaged for replacing featured-packed apps with fresh versions that traded beloved features for a clean reboot. So, no wonder most companies don't bother. They just keep adding new code on top of the old.
Now imagine how many such programs must be working in tandem to maintain our power grid or air-travel system, each contributing its own impenetrable complexities to a system that is thus totally mystifying in the aggregate. No one person could possibly understand all of such a complex system. Parts, sure, but the whole thing? No way. Is this really okay?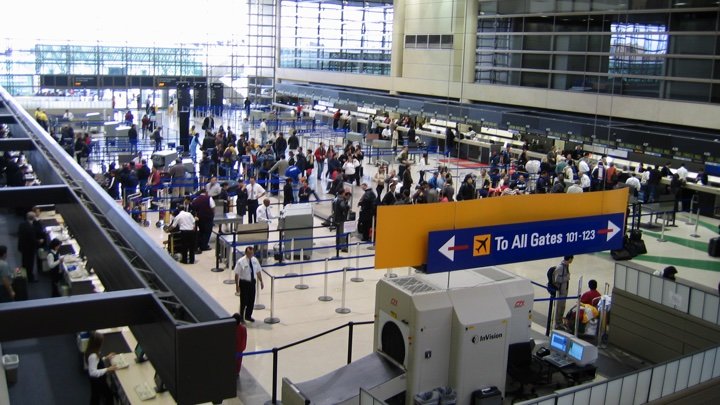 LAX (TIM BRAY)
Another issue Arbesman cites is technology companies' desire to create a simple "it just works" experience. In the effort to hide the magic under the hood, any chance for users to understand what's actually going on is also jettisoned, so that if something goes wrong, well, it just does. It's infantilizing to us, really, leaving us at the mercy of tools and systems on which we depend.
Arbesman doesn't advocate starting, say, Word all over again, much less tearing down our power grid for rebuilding from scratch. His suggestion is instead that we, as a society, work on our curiosity about technology and not settle so readily for "magic" in our day-to-day lives. He says this could help us be more realistic about systemic problems that will inevitably arise with our complex systems. "The need to have a more calm, tinkering approach to technologies is going to be very, very important" Arbesman says, and he says we might try and get over the idea that things should "just work," and think a little bit more about how.
Swipe right to make the connections that could change your career.
Getty Images
Sponsored
Swipe right. Match. Meet over coffee or set up a call.
No, we aren't talking about Tinder. Introducing Shapr, a free app that helps people with synergistic professional goals and skill sets easily meet and collaborate.
Cosmologists propose a groundbreaking model of the universe using string theory.
Getty Images/Suvendu Giri
Surprising Science
A new paper uses string theory to propose a new model of the universe.
The researchers think our universe may be riding a bubble expanded by dark energy.
All matter in the universe may exist in strings that reach into another dimension.
Evolution doesn't clean up after itself very well.
Surprising Science
An evolutionary biologist got people swapping ideas about our lingering vestigia.
Basically, this is the stuff that served some evolutionary purpose at some point, but now is kind of, well, extra.
Here are the six traits that inaugurated the fun.
For Damien Echols, tattoos are part of his existential armor.
Top Video Splash
In prison Damien Echols was known by his number SK931, not his name, and had his hair sheared off. Stripped of his identity, the only thing he had left was his skin.
This is why he began tattooing things that are meaningful to him — to carry a "suit of armor" made up the images of the people and things that have significance to him, from his friends to talismans.
Echols believes that all places are imbued with divinity: "If you interact with New York City as if there's an intelligence behind... then it will behave towards you the same way.".
Big think's weekly newsletter.
Get smarter faster from the comfort of your inbox.
See our newsletter privacy policy
here
Most Popular
Most Recent
Big think's weekly newsletter.
Get smarter faster from the comfort of your inbox.
See our newsletter privacy policy
here
© Copyright 2007-2018 & BIG THINK, BIG THINK EDGE,
SMARTER FASTER trademarks owned by The Big Think, Inc. All rights reserved.