Is Technological Magic Infantilizing Us?
Samuel Arbesman warns that we've entered a new "age of Entanglement" with our complex technology-based systems.
31 August, 2016
It could be argued that the technology on which we depend in our daily lives doesn't evolve so much as simply grow. "Evolution" suggests a primitive form that's slowly replaced by a more advanced generation. But these systems — power grids, the computers we use each day — accumulate complexity over time. New capabilities are tacked onto previous iterations without clearing out older technologies, complexities, and workarounds. And that's a real problem, as author Samuel Arbesman's book Overcomplicated makes clear. Arbesman says we're living in a new "age of Entanglement," and he's not talking about the quantum kind: He's talking about the kind that you can't make your way through. A thicket full of thorns, a tangle of dusty, fraying wires.
---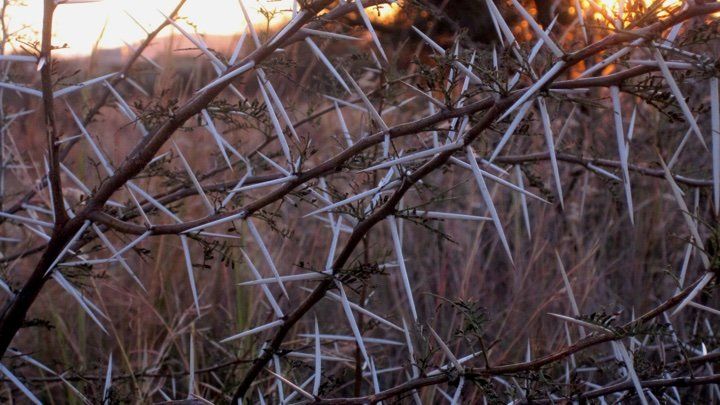 Thorny situation
Think about air travel. Yes, it's great we can see where we are in a constantly updated map on the back of the seat in front of us, it's amazing we can check in online and receive updates, and the logistics involved in sending crews and planes where they're needed across the U.S. are mind-boggling. But when the system does down, as Delta's recent outage shows, the whole Rube Goldberg device is so complicated, so cobbled-together from mismatched old and new components, that just figuring out where the problem resides is a nightmare.
According to Arbesman in The Atlantic, this kind of thing is pretty much inevitable now, and it leaves us more vulnerable to chaos than we may realize.
"When the world we have created is too complicated for our humble human brains, the nightmare scenario is not Skynet—the self-aware network declaring war on humanity—but messy systems so convoluted that nearly any glitch you can think of (and many you can't) can and will happen. Complexity brings the unexpected, but we realize it only when something goes wrong."

Consider just a single software application. How many coders have worked on Microsoft Word? It's a classic example of software that keeps adding functionality without ever going back to to fix what's already broken. And who can blame its current stewards? They'd have to dig through layers and layers of ancient code and comments by programmers who long ago moved on to other things. Why not go back to Square One occasionally? Apple has done that a few times — iMovie, Pages, Final Cut — and been savaged for replacing featured-packed apps with fresh versions that traded beloved features for a clean reboot. So, no wonder most companies don't bother. They just keep adding new code on top of the old.
Now imagine how many such programs must be working in tandem to maintain our power grid or air-travel system, each contributing its own impenetrable complexities to a system that is thus totally mystifying in the aggregate. No one person could possibly understand all of such a complex system. Parts, sure, but the whole thing? No way. Is this really okay?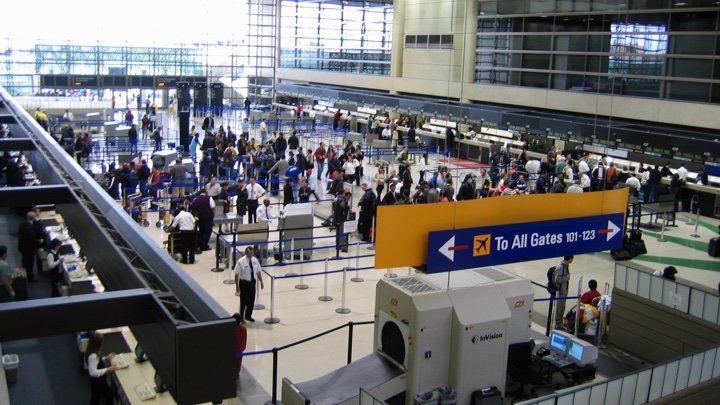 LAX (TIM BRAY)
Another issue Arbesman cites is technology companies' desire to create a simple "it just works" experience. In the effort to hide the magic under the hood, any chance for users to understand what's actually going on is also jettisoned, so that if something goes wrong, well, it just does. It's infantilizing to us, really, leaving us at the mercy of tools and systems on which we depend.
Arbesman doesn't advocate starting, say, Word all over again, much less tearing down our power grid for rebuilding from scratch. His suggestion is instead that we, as a society, work on our curiosity about technology and not settle so readily for "magic" in our day-to-day lives. He says this could help us be more realistic about systemic problems that will inevitably arise with our complex systems. "The need to have a more calm, tinkering approach to technologies is going to be very, very important" Arbesman says, and he says we might try and get over the idea that things should "just work," and think a little bit more about how.
Step inside the unlikely friendship of a former ACLU president and an ultra-conservative Supreme Court Justice.

Sponsored by Charles Koch Foundation
Former president of the ACLU Nadine Strossen and Supreme Court Justice Antonin Scalia were unlikely friends. They debated each other at events all over the world, and because of that developed a deep and rewarding friendship – despite their immense differences.
Scalia, a famous conservative, was invited to circles that were not his "home territory", such as the ACLU, to debate his views. Here, Strossen expresses her gratitude and respect for his commitment to the exchange of ideas.
"It's really sad that people seem to think that if you disagree with somebody on some issues you can't be mutually respectful, you can't enjoy each other's company, you can't learn from each other and grow in yourself," says Strossen.
The opinions expressed in this video do not necessarily reflect the views of the Charles Koch Foundation, which encourages the expression of diverse viewpoints within a culture of civil discourse and mutual respect.
Learn how to redesign your job for maximum reward.
Videos
Broaching the question "What is my purpose?" is daunting – it's a grandiose idea, but research can make it a little more approachable if work is where you find your meaning. It turns out you can redesign your job to have maximum purpose.
There are 3 ways people find meaning at work, what Aaron Hurst calls the three elevations of impact. About a third of the population finds meaning at an individual level, from seeing the direct impact of their work on other people. Another third of people find their purpose at an organizational level. And the last third of people find meaning at a social level.
"What's interesting about these three elevations of impact is they enable us to find meaning in any job if we approach it the right way. And it shows how accessible purpose can be when we take responsibility for it in our work," says Hurst.
Erik Verlinde has been compared to Einstein for completely rethinking the nature of gravity.
Photo by Willeke Duijvekam
Surprising Science
The Dutch physicist Erik Verlinde's hypothesis describes gravity as an "emergent" force not fundamental.
The scientist thinks his ideas describe the universe better than existing models, without resorting to "dark matter".
While some question his previous papers, Verlinde is reworking his ideas as a full-fledged theory.
TuSimple, an autonomous trucking company, has also engaged in test programs with the United States Postal Service and Amazon.
Technology & Innovation
This week, UPS announced that it's working with autonomous trucking startup TuSimple on a pilot project to deliver cargo in Arizona using self-driving trucks.
UPS has also acquired a minority stake in TuSimple.
TuSimple hopes its trucks will be fully autonomous — without a human driver — by late 2020, though regulatory questions remain.