Elon Musk: Skeptics of Self-Driving Cars Are Essentially "Killing People"
Tesla's Elon Musk gives a grave warning to those trying to hold back self-driving car technology. According to him, we have it all backwards.
21 October, 2016
According to Elon Musk, we have it all backwards. It's not self-driving cars that we should be worried about — it's human-driven cars. In a recent call with reporters, he expressed his view that skeptics of self-driving vehicles are essentially "killing people."
---
His argument is that each time a critic argues against self-driving technology, Musk said, he or she stands in the way of safer roadways. Musk expressed frustration that malfunctions of self-driving vehicles draw a disproportionate amount of attention at a time when there are so many fatalities caused by human drivers. 2015 saw the highest number of roadway deaths and injuries in 50 years, with 38,300 fatalities and 4.4 million injuries.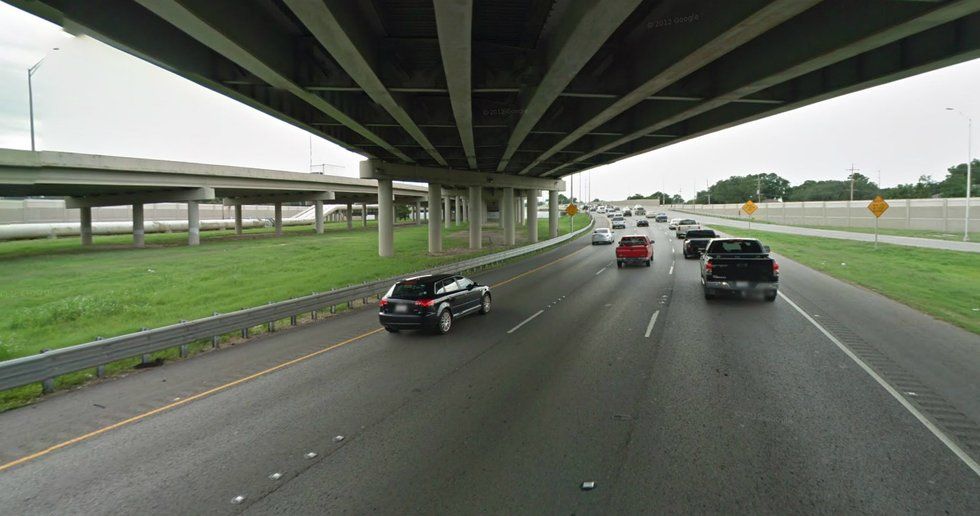 (CEMAXX)
When a man being driven by a Tesla Model S outfitted with the company's semi-autonomous Autopilot system died in a crash (while he was watching a Harry Potter movie), U.S. safety regulators launched an examination of 25,000 Tesla vehicles. Musk points out that this was the first fatality in 130 million autopilot-driven miles in the U.S., while there's a fatality caused by a human driver every 94 million miles.
By equipping Tesla's newest Model S and Model X cars with eight cameras, 12 new sensors and upgraded radar, the company hopes to have the vehicles capable of full autonomy by year's end, "without the need for a single touch" once the car is on its way.
It's easy to see why people are reluctant to hand over their safety to automated vehicles for which even the optimally ethical rules of the road are tricky to work out. And the technology is as yet unfinished. But it's also easy to imagine a world in which cars communicate with each other to reliably stay safely out of each others' way, respond effectively to unexpected hazards, use fuel more efficiently, and even eliminate current nuisances like traffic jams by coordinating their movements with mathematical precision. One Model X has already transported its owner suffering a pulmonary embolism to the emergency room for care — the man credits his Tesla with saving his life.
Musk says self-driving cars are the future and that future is coming. Every day that we cling to a comfortable, familiar system that he views as inherently more dangerous, we're merely exposing more drivers, passengers, and pedestrians to the risk of death. According to Musk, it's time to let someone — or something — else drive.
What can 3D printing do for medicine? The "sky is the limit," says Northwell Health researcher Dr. Todd Goldstein.
Northwell Health
Sponsored by Northwell Health
Medical professionals are currently using 3D printers to create prosthetics and patient-specific organ models that doctors can use to prepare for surgery.
Eventually, scientists hope to print patient-specific organs that can be transplanted safely into the human body.
Northwell Health, New York State's largest health care provider, is pioneering 3D printing in medicine in three key ways.
The periodic table was a lot simpler at the beginning of the universe.
Great ideas in philosophy often come in dense packages. Then there is where the work of Marcus Aurelius.
(Getty Images)
Personal Growth
Meditations is a collection of the philosophical ideas of the Roman Emperor Marcus Aurelius.
Written as a series of notes to himself, the book is much more readable than the dry philosophy most people are used to.
The advice he gave to himself 2,000 years ago is increasingly applicable in our hectic, stressed-out lives.
Can dirt help us fight off stress? Groundbreaking new research shows how.
University of Colorado Boulder
Surprising Science
New research identifies a bacterium that helps block anxiety.
Scientists say this can lead to drugs for first responders and soldiers, preventing PTSD and other mental issues.
The finding builds on the hygiene hypothesis, first proposed in 1989.
Are modern societies trying too hard to be clean, at the detriment to public health? Scientists discovered that a microorganism living in dirt can actually be good for us, potentially helping the body to fight off stress. Harnessing its powers can lead to a "stress vaccine".
Researchers at the University of Colorado Boulder found that the fatty 10(Z)-hexadecenoic acid from the soil-residing bacterium Mycobacterium vaccae aids immune cells in blocking pathways that increase inflammation and the ability to combat stress.
The study's senior author and Integrative Physiology Professor Christopher Lowry described this fat as "one of the main ingredients" in the "special sauce" that causes the beneficial effects of the bacterium.
The finding goes hand in hand with the "hygiene hypothesis," initially proposed in 1989 by the British scientist David Strachan. He maintained that our generally sterile modern world prevents children from being exposed to certain microorganisms, resulting in compromised immune systems and greater incidences of asthma and allergies.
Contemporary research fine-tuned the hypothesis, finding that not interacting with so-called "old friends" or helpful microbes in the soil and the environment, rather than the ones that cause illnesses, is what's detrimental. In particular, our mental health could be at stake.
"The idea is that as humans have moved away from farms and an agricultural or hunter-gatherer existence into cities, we have lost contact with organisms that served to regulate our immune system and suppress inappropriate inflammation," explained Lowry. "That has put us at higher risk for inflammatory disease and stress-related psychiatric disorders."
University of Colorado Boulder
Christopher Lowry
This is not the first study on the subject from Lowry, who published previous work showing the connection between being exposed to healthy bacteria and mental health. He found that being raised with animals and dust in a rural environment helps children develop more stress-proof immune systems. Such kids were also likely to be less at risk for mental illnesses than people living in the city without pets.
Lowry's other work also pointed out that the soil-based bacterium Mycobacterium vaccae acts like an antidepressant when injected into rodents. It alters their behavior and has lasting anti-inflammatory effects on the brain, according to the press release from the University of Colorado Boulder. Prolonged inflammation can lead to such stress-related disorders as PTSD.
The new study from Lowry and his team identified why that worked by pinpointing the specific fatty acid responsible. They showed that when the 10(Z)-hexadecenoic acid gets into cells, it works like a lock, attaching itself to the peroxisome proliferator-activated receptor (PPAR). This allows it to block a number of key pathways responsible for inflammation. Pre-treating the cells with the acid (or lipid) made them withstand inflammation better.
Lowry thinks this understanding can lead to creating a "stress vaccine" that can be given to people in high-stress jobs, like first responders or soldiers. The vaccine can prevent the psychological effects of stress.
What's more, this friendly bacterium is not the only potentially helpful organism we can find in soil.
"This is just one strain of one species of one type of bacterium that is found in the soil but there are millions of other strains in soils," said Lowry. "We are just beginning to see the tip of the iceberg in terms of identifying the mechanisms through which they have evolved to keep us healthy. It should inspire awe in all of us."
Check out the study published in the journal Psychopharmacology.
Big think's weekly newsletter.
Get smarter faster from the comfort of your inbox.
See our newsletter privacy policy
here
Most Popular
Most Recent
Big think's weekly newsletter.
Get smarter faster from the comfort of your inbox.
See our newsletter privacy policy
here
© Copyright 2007-2019 & BIG THINK, BIG THINK EDGE,
SMARTER FASTER trademarks owned by The Big Think, Inc. All rights reserved.