Are these careers as gendered as people think?
The results of Google Image career searches are often at odds with the statistics when it comes to the relative participation of men and women.
22 June, 2018
When it comes to gender equality in the workplace, things are changing, though, of course, there's still a long way to go. A key influence in deciding on a career is a consideration of the job one is qualified for. Beyond a position's listed requirements there's often the assumption that the job is geared toward one sex or another.
---
There are still lots of mechanisms in place that reinforce traditional gender barriers: Google Image searches for certain job titles — "CEO," for example — make it seem as if women comprise only 11% of CEOs. The reality, according to the U.K.'s Office for National Statistics (ONS), is that it's more like 36%. Such outdated information may serve as a self-fulfilling prophecy by making women think they can't compete in fields where others have amply demonstrated that they can. It takes time for such stereotyping to change.
All visualizations in this article are by AdView.
'Professional Perception' presentation
U.K. job-search website AdView analyzed the ONS data for "Employment by Occupation" and developed an interactive tool for assessing the disparity between the gender mix depicted by Google Image searches and the distribution of careers suggested by data. It's plausible to imagine that the proportion of disparity between what's presented and what's real in the U.S. is at least roughly similar.
The focus is on Google because the search giant accounts for 89.7% of U.K. search queries, and thus serves as both influencer and plausible reflector of the culture's job/gender expectations. Worldwide, Google performs 86.3% of all searching.
Click this image to interact with AdView's presentation.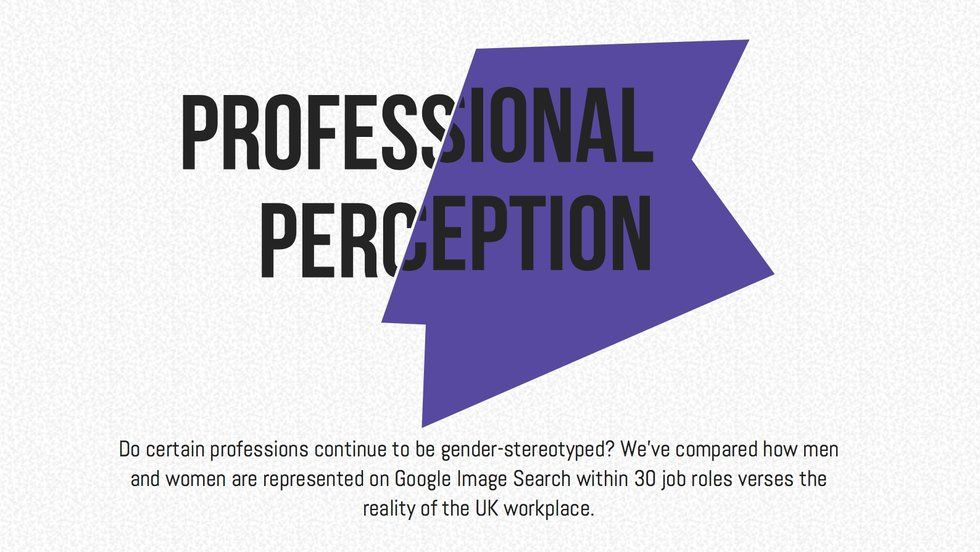 To use the interactive tool, click or touch CHOOSE PROFESSION to display different jobs, or view the top five jobs with the most outsized disparity between what Google Images shows and what's actually the case.
When you select a job, the left of the screen presents two bars that show the gender mix Google suggests in response to a search for the associated job on top and the actual statistics beneath it.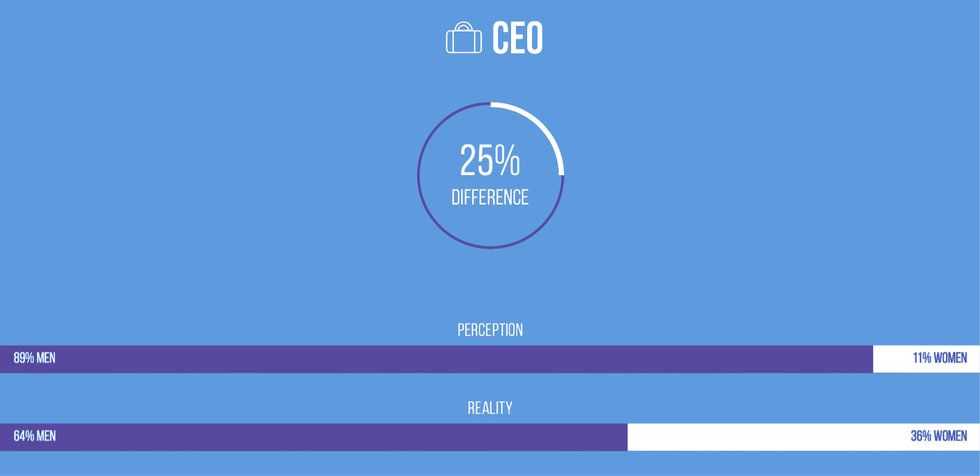 Good jobs, bad jobs, good guess, bad guess
Not all of the jobs shown here are all that desirable. For every CEO, there's a call-center worker, which is split pretty evenly between men and women.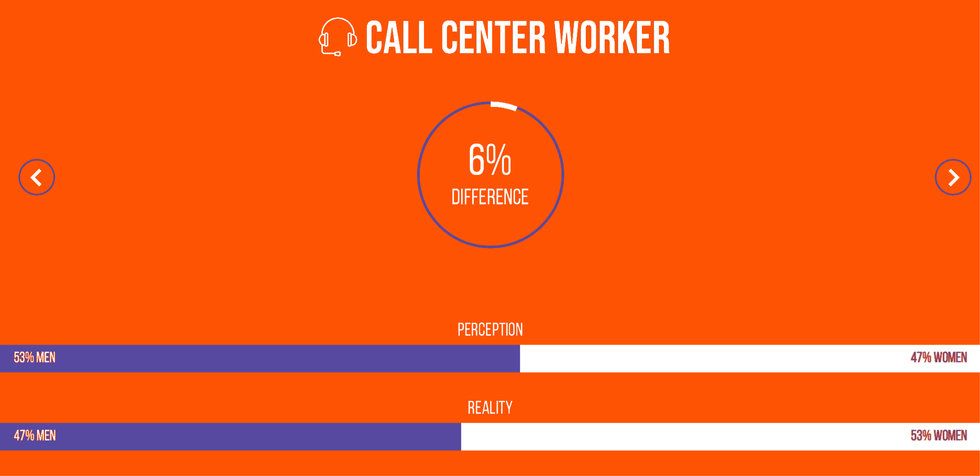 In addition, Google gets pretty close to reality for many of these jobs. For chefs, by way of example, the search giant gets it exactly right: Images suggest that it's a 76% male career, and that's precisely what the stats show.
Where Google fails, in addition to CEOs, and the rest of the top five—pilots, bakers, solicitors (lawyers in the U.S.), and farmers—is with:
gardeners and pharmacists (15% disparity for each)
journalists (14% off)
estate agents, police officers, and teachers (13%)
hairdressers (12%)
librarians (11%).
Surprises in the data
Regardless of the variance between Google Images and the facts, there's some information here that's just plain interesting, and maybe surprising.
Careers flying airplanes are the job with the greatest difference between what Google Images depicts and what's the actual case, and in a way that's disappointing for those looking for equal representation. While Google suggests that 32% of pilots are women, it's really only 5%.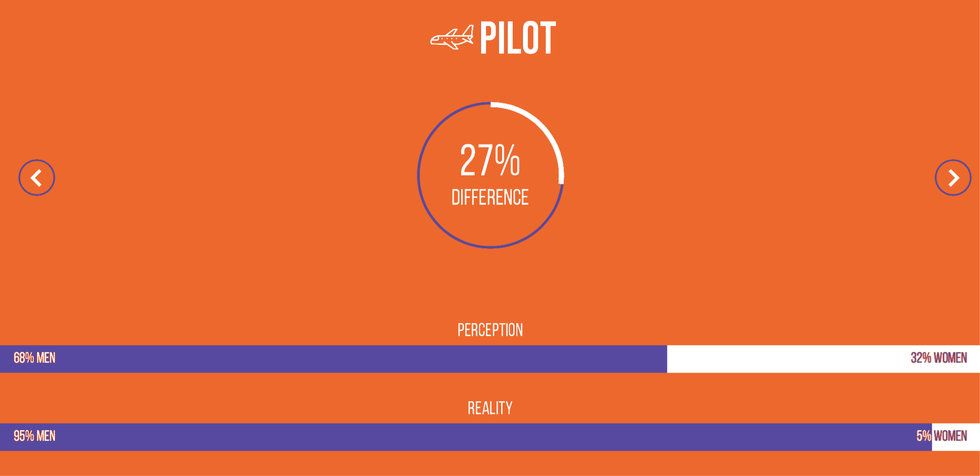 Another career that's still overwhelmingly, and disappointingly, a boys club is programming. Google itself recently reported an anemic improvement in the percentage of women it employs, 0.3%.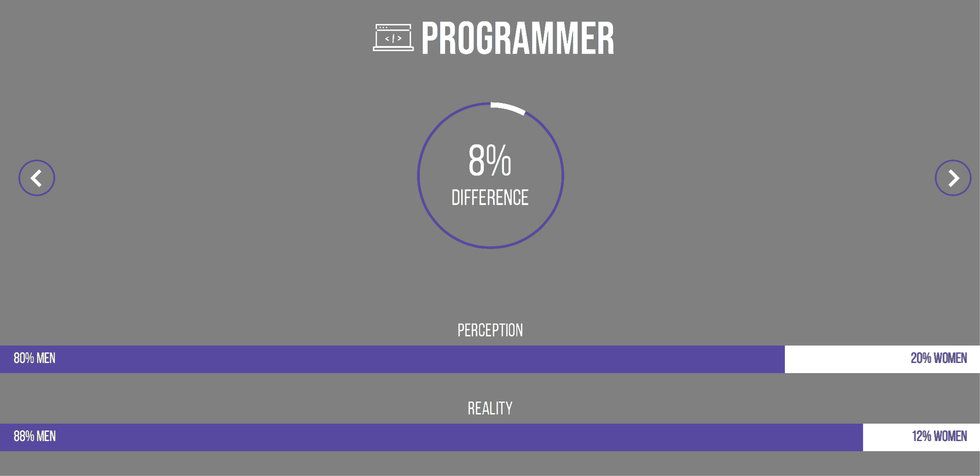 On the other hand, journalism is almost even, which is encouraging not just for women, but for the chance that news coverage can become more accurate, comprehensive, and balanced with a wider array of viewpoints represented.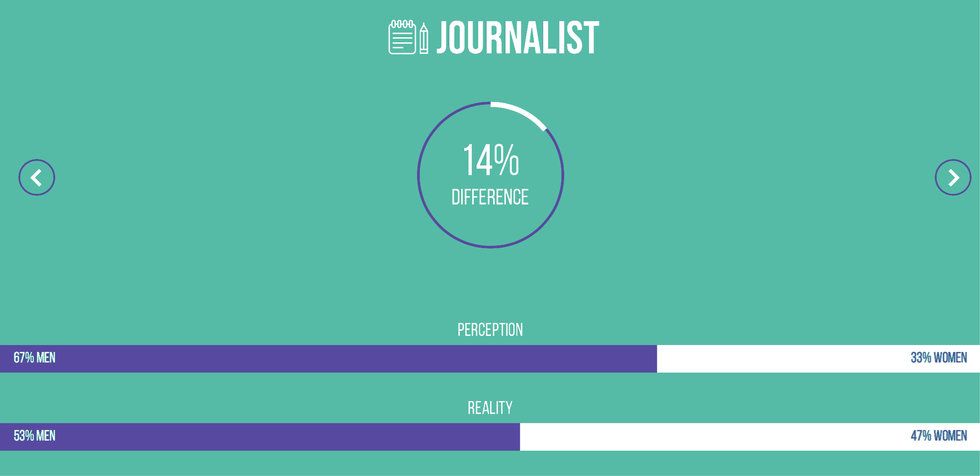 Also, while Google Images makes it seem like only 1% of soldiers are women, the real number is 10%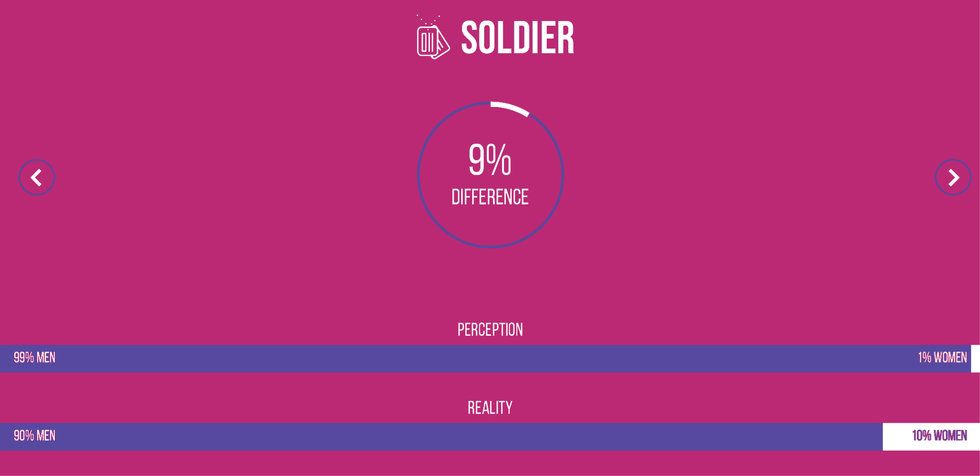 Who knew nearly a third of librarians are men?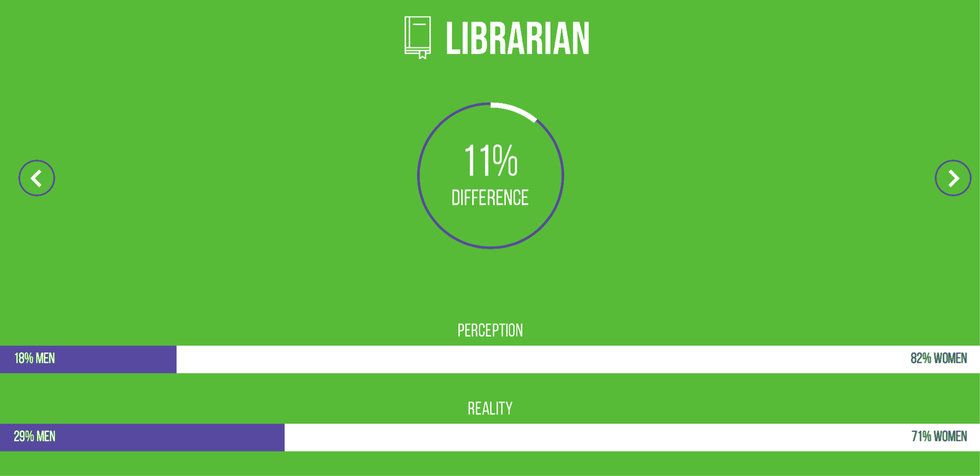 Changing minds, changing careers
An important component of empowering women to choose whatever career they want is changing our expectations. Google Image search results are likely more a reflection of the pictures that get posted than any selection bias on Google's part. As such, it can serve as an intriguing barometer of widespread societal opinion. As more women are in these jobs, more pictures will no doubt be posted and Google Image searches will portray more realistic populations.
Upstreamism advocate Rishi Manchanda calls us to understand health not as a "personal responsibility" but a "common good."
Sponsored by Northwell Health
Upstreamism tasks health care professionals to combat unhealthy social and cultural influences that exist outside — or upstream — of medical facilities.
Patients from low-income neighborhoods are most at risk of negative health impacts.
Thankfully, health care professionals are not alone. Upstreamism is increasingly part of our cultural consciousness.
Big Think Edge
Economist Sylvia Ann Hewlett breaks down what qualities will inspire others to believe in you.
Here's how 300 leaders and 4,000 mid-level managers described someone with executive presence.
Get more deep insights like these to power your career forward. Join Big Think Edge.
Two new studies say yes. Unfortunately, each claims a different time.
Bronx, N.Y.: NYPD officer Julissa Camacho works out at the 44th precinct gym in the Bronx, New York on April 3, 2019. (Photo by Alejandra Villa Loarca/Newsday via Getty Images)
Surprising Science
Research at the Weizmann Institute of Sciences declares evening to be the best time for an exercise session.
Not so fast, says a new study at UC Irvine, which replies that late morning is the optimal workout time.
Both studies involved mice on treadmills and measured different markers to produce their results.
It marks a major shift in the government's battle against the opioid crisis.
George Frey/Bloomberg via Getty Images
Politics & Current Affairs
The nation's sixth-largest drug distributor is facing criminal charges related to failing to report suspicious drug orders, among other things.
It marks the first time a drug company has faced criminal charges for distributing opioids.
Since 1997, nearly 222,000 Americans have died from prescription opioids, partly thanks to unethical doctors who abuse the system.
Big think's weekly newsletter.
Get smarter faster from the comfort of your inbox.
See our newsletter privacy policy
here
Most Popular
Most Recent
Big think's weekly newsletter.
Get smarter faster from the comfort of your inbox.
See our newsletter privacy policy
here
© Copyright 2007-2019 & BIG THINK, BIG THINK EDGE,
SMARTER FASTER trademarks owned by The Big Think, Inc. All rights reserved.