1 Number Will Soon Reveal If the Speed of Light Used to Be Faster
Scientists produce a value for the cosmic microwave background that will definitely prove or disprove that the speed of light used to be higher.
26 November, 2016
---
According to Einstein's theory of relativity, the speed of light in a vacuum and gravity are the same. This is nice and orthogonal, but if the universe began with a hot big bang 13.77 billion years ago give or take .059 billion years, there's a problem scientists have been struggling to explain. If light particles and gravity waves travel at the same speed, there simply hasn't been enough time for the universe to become as evenly heated as it seems to be. Light — and thus, energy and heat — just doesn't travel fast enough to have reached across its entire radius in roughly 14 billion years. The prevailing explanation is the "inflation theory" in which the universe at first expanded slowly enough for it to reach a uniform temperature, and then picked up speed to reach its current estimated radius of 46 billion light years across. However, many feel that inflation is an idea lacking in evidence or a logical mechanism. Another idea is that the speed of light used to be faster, and now a team of scientists have come up with something unique in this field: A way to definitively test a theory.
The issue the ideas are attempting to address is called the "horizon problem." If you could see to the farthest star (we can't actually see nearly that far with the naked eye) on your left, it would be 14 billion light years away, or 14 billion years in the past. At your far right would be another 14-billion-year-old star. Scientists would say that both stars are in "causal contact" with us because their light has reached us, and causal contact is something that's required for energy/heat to be exchanged.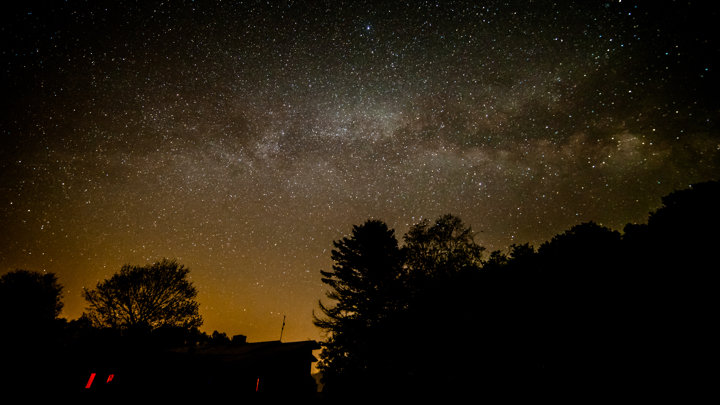 Night sky (RYAN HALLOCK)
On the other hand, the distance between our far left and far right stars would be 28 billion light years, and that means two people standing on those stars wouldn't be able to see each other yet because it would take 28 billion years for light to travel between them and the universe is only 14 billion years old. These stars are not in causal contact, and thus no energy/heat has yet had time to travel between them. So why does the spectral index, a reading of the cosmic microwave background (CMB) — a snapshot of the oldest light in the universe — show the same temperature everywhere?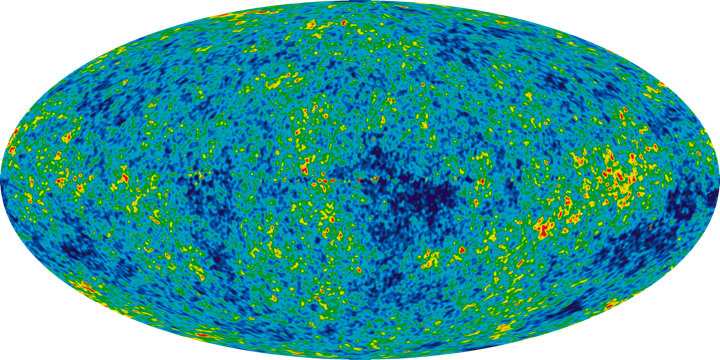 One of the people who first put forward the idea that the speed of light might have been faster at some point and thus able to overtake the outward expansion of matter was João Magueijo from Imperial College London. He's now developed, along with Niayesh Afshordi at the Perimeter Institute in Canada, a model that predicts a very specific spectral index value that would confirm the speed of light used to be higher: 0.96478. Current readings of the CMB are not that far off — 0.968 — and they're getting more precise all the time. It's Magueijo's hope that in the near future, the Planck satellite measuring the CMB will either match the model's prediction, proving the theory, or definitively contradict it, thus ruling it out.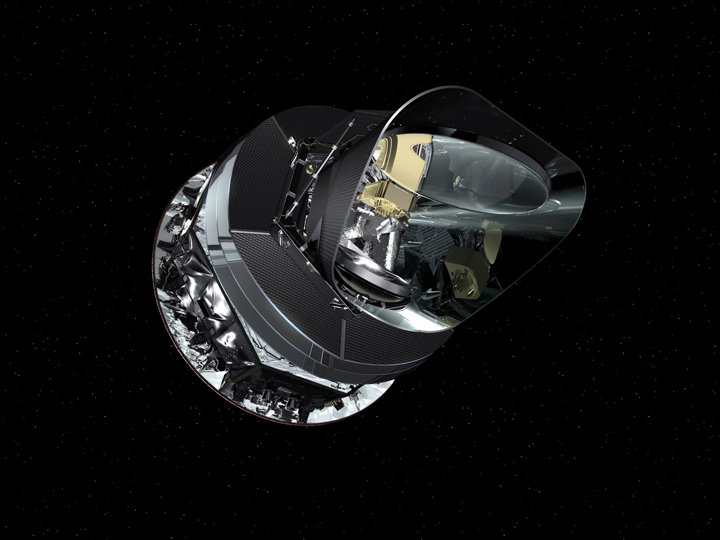 Magueijo tells New Scientist, "That would be great — I won't have to think about these theories again. This whole class of theories in which the speed of light varies with respect to the speed of gravity will be ruled out."
You might expect Magueijo to be pulling for his theory to be confirmed, but really, he's just hoping for one irrefutable answer in a field that's made up almost entirely of so-far unprovable theories. Which is to say, he's just looking for some plain-old truth.
Malcolm Gladwell teaches "Get over yourself and get to work" for Big Think Edge.
Big Think Edge
Learn to recognize failure and know the big difference between panicking and choking.

At Big Think Edge, Malcolm Gladwell teaches how to check your inner critic and get clear on what failure is.

Subscribe to Big Think Edge before we launch on March 30 to get 20% off monthly and annual memberships.
We take fewer mental pictures per second.
Mind & Brain
Recent memories run in our brains like sped-up old movies.
In childhood, we capture images in our memory much more quickly.
The complexities of grownup neural pathways are no match for the direct routes of young brains.
A consortium of scientists and engineers have proposed that the U.S. and Mexico build a series of guarded solar, wind, natural gas and desalination facilities along the entirety of the border.
Credit: Purdue University photo/Jorge Castillo Quiñones
Politics & Current Affairs
The proposal was recently presented to several U.S. members of Congress.
The plan still calls for border security, considering all of the facilities along the border would be guarded and connected by physical barriers.
It's undoubtedly an expensive and complicated proposal, but the team argues that border regions are ideal spots for wind and solar energy, and that they could use the jobs and fresh water the energy park would create.
It's one of the most consistent patterns in the unviverse. What causes it?
Videos
Spinning discs are everywhere – just look at our solar system, the rings of Saturn, and all the spiral galaxies in the universe.
Spinning discs are the result of two things: The force of gravity and a phenomenon in physics called the conservation of angular momentum.
Gravity brings matter together; the closer the matter gets, the more it accelerates – much like an ice skater who spins faster and faster the closer their arms get to their body. Then, this spinning cloud collapses due to up and down and diagonal collisions that cancel each other out until the only motion they have in common is the spin – and voila: A flat disc.
Big think's weekly newsletter.
Get smarter faster from the comfort of your inbox.
See our newsletter privacy policy
here
Most Popular
Most Recent
Big think's weekly newsletter.
Get smarter faster from the comfort of your inbox.
See our newsletter privacy policy
here
© Copyright 2007-2018 & BIG THINK, BIG THINK EDGE,
SMARTER FASTER trademarks owned by The Big Think, Inc. All rights reserved.