Massive Poster Details Humanity's Missions Through the Universe So Far
A massive chart of humankind's 113 spacecraft so far and where they've gone.
04 December, 2016
By our count, there are 113 spacecraft in this image. It's a catalogue of all of the vehicles launched into space so far, from the U.S.S.R's Luna 2 in 1959 to the U.S.'s DSCOVR in 2015. Every orbiter, lander, rover, flyby, and impactor is here, along with its trajectory. It's actually an image of a physical poster from PopChart Lab that any space maven could spend some quality time with.
---
Open another tab in your browser and click here for a zoomable version of the image. (If you're on your phone, you may want to bookmark this and check it out when you're near a big screen.)
About the Trajectories
Each one is numbered here, and there's a box below with the same number showing the craft that have traveled that route. There are direct routes, and there's tons of gravitational slingshotting around celestial bodies that provides a craft momentum en route to a more distant destination like Pluto. In some cases, that involves involves multiple orbits around a nearby (relatively speaking) body — check out all the action around giant Jupiter, centrally located and capable of providing some powerful gravitational oomph.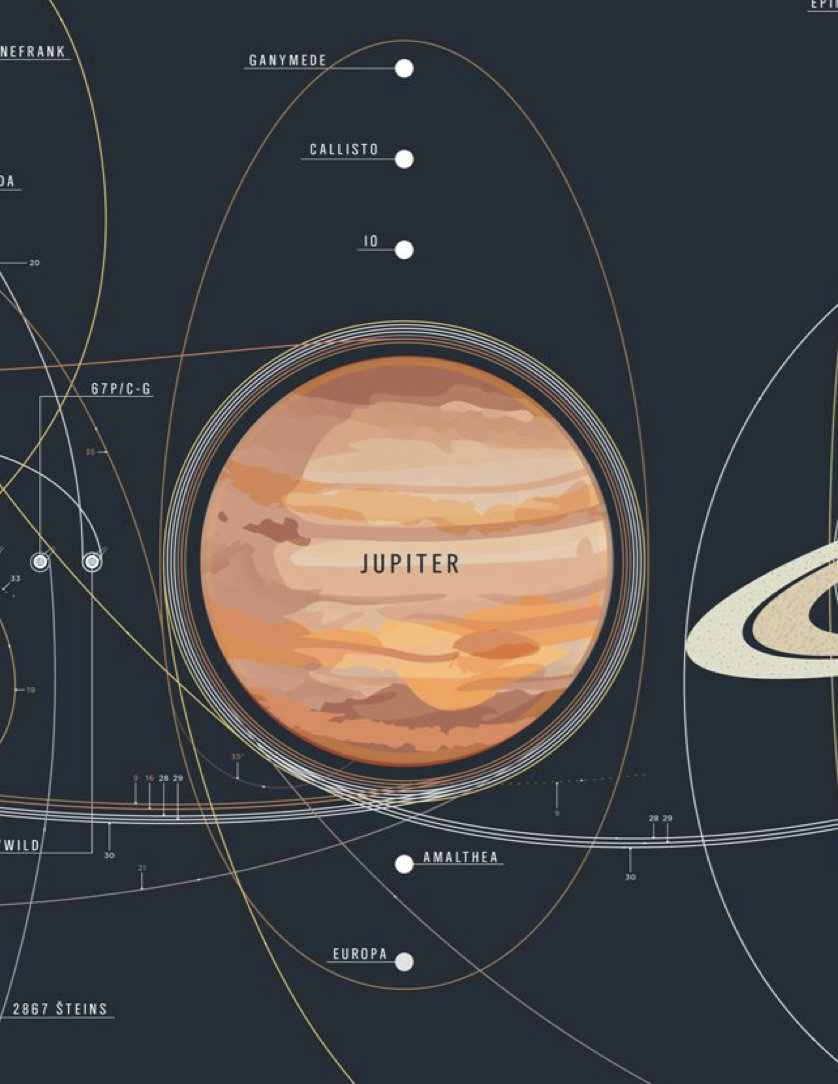 It's a little hard to keep the flight paths separate visually. There's a lot of overlap because the countries plotting the courses of these spaceships go with what works, and the math involved is hardly trivial — hey, it is rocket science.
Here's a little taste of what's in this amazing image. We've kept all of the examples of destinations below in their original scale.
Location, Location: The Moon

What's been there: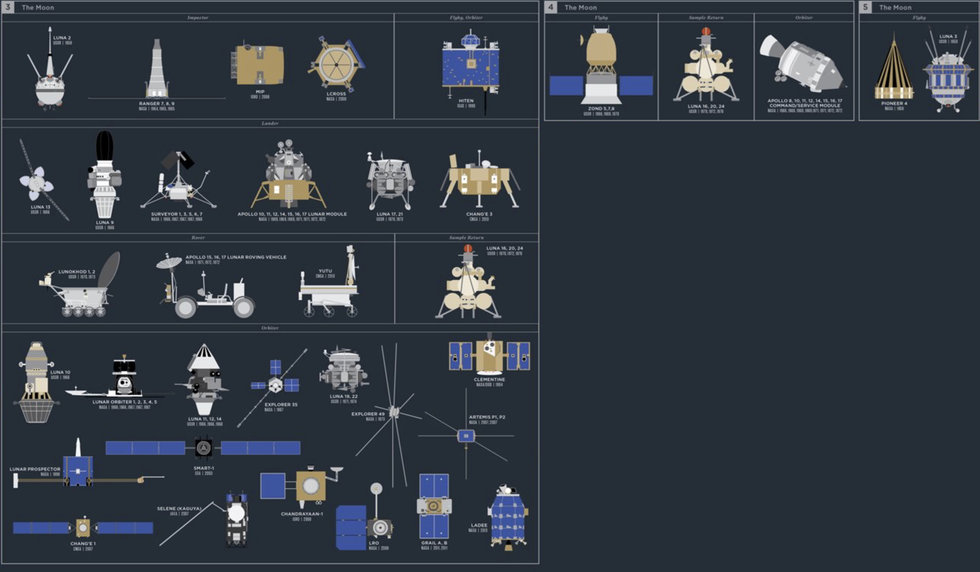 What we've been interested in:
First off, the moon offers a way to learn more about the earth's history and the history of the solar system. The moon's surface has been relatively unchanged for billions of years, unlike earth, where tectonics continually shuffle the surface. Industry is interested in potential extractable resources. And of, course, some think it would make a great extraterrestrial base for missions out to space beyond. The Apollo missions remain a high-water mark for humanity as we stepped on another world for the first time.
Like a Good Neighbor: Mars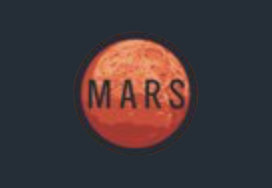 What's been there: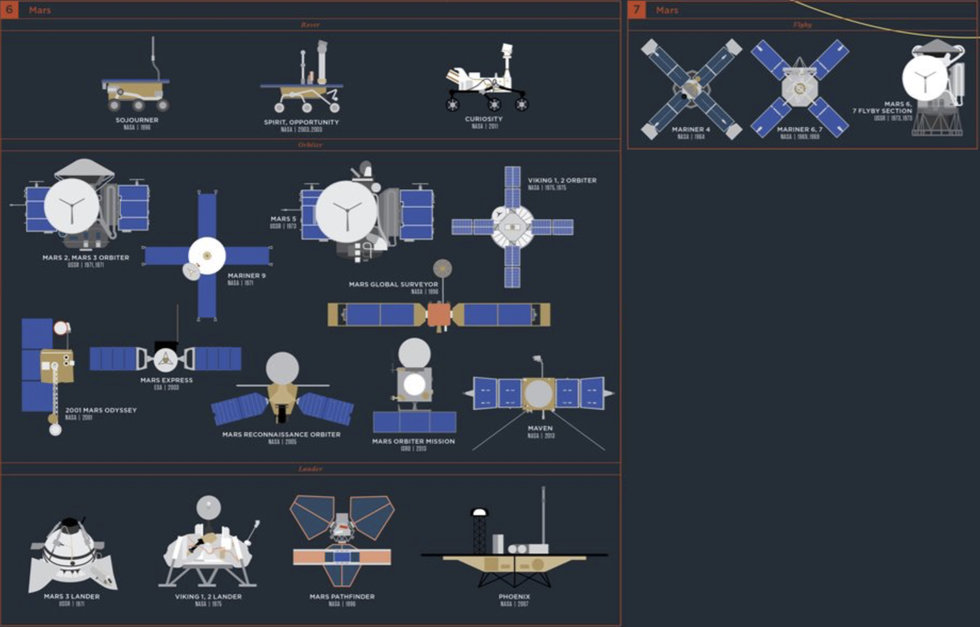 What we've been interested in:
Somewhere to live at some point? Martians? Regardless, Mars past hold a great deal of fascination, with evidence of flowing water and landscapes that resemble areas on earth. NASA's Mars rovers have provided astounding 360° footage that make Mars the first plant beyond Earth that we can feel like we're standing on.
Our Big Sister: Venus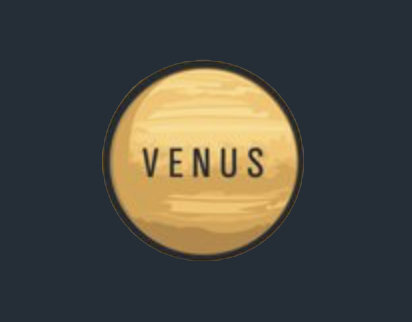 What's been there: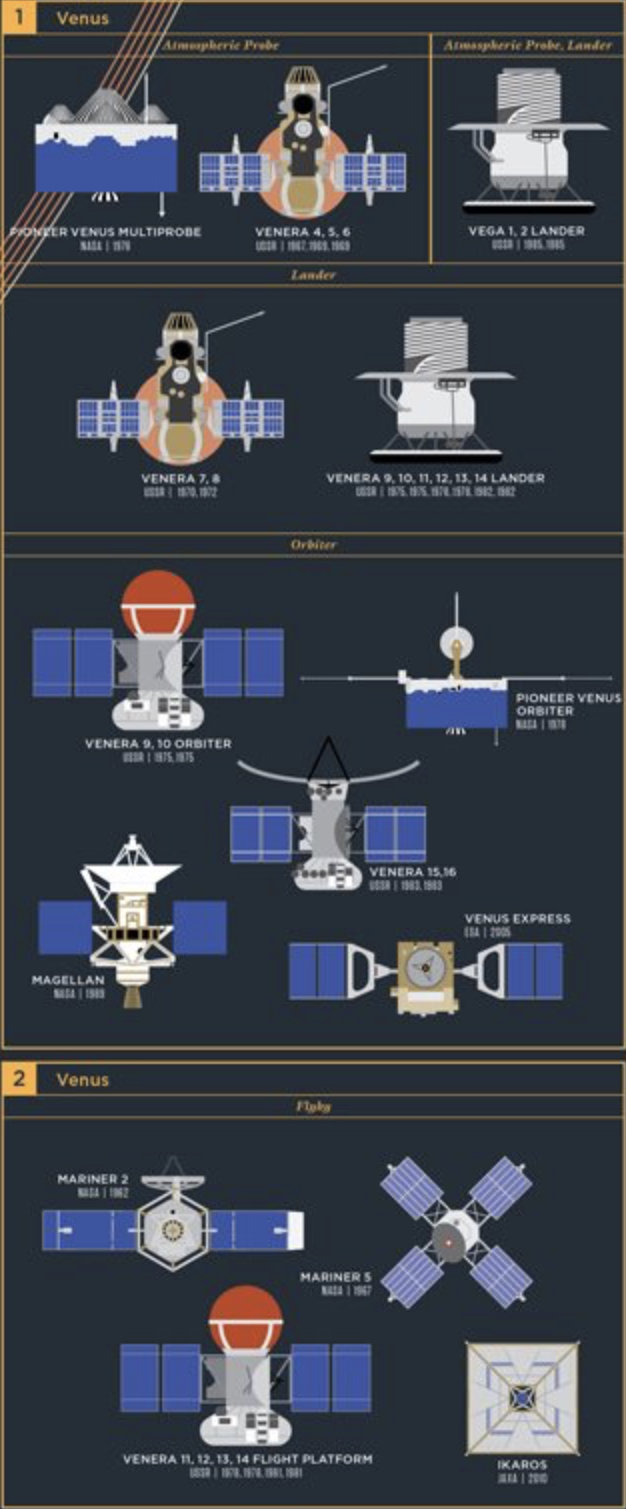 What we've been interested in:
Formerly known as Earth's "sister planet" — albeit a sister that spins in the opposite direction, is over 900°, and has a crushingly heavy atmosphere — Venus is close by, and so it was one of the first planets to which craft were sent. We know now that it's so hot due to a runaway greenhouse effect. As such, scientists suspect there are things we can learn about our own atmospheric issues from Venus. Was Venus once habitable?
Lonely Pluto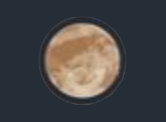 What's been there: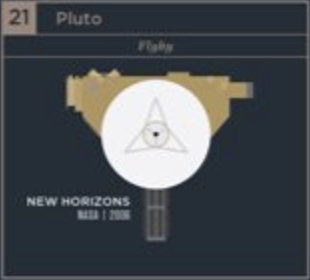 What we've been interested in:
On the farthest planet in the solar system we've seen so far — Planet 9, we're looking at you to take over. Maybe. — is a heart-shaped ice cover that could indicate a subsurface ocean. It was spotted by New Horizons in 2015.
We Can't Help But Boldly Go
So many spacecraft, and we're just starting out from earth – the Chart of Cosmic Exploration is already breathtaking, and obviously this post just scratches the surface.
While there's nowhere we've gone or flown past that hasn't had a totally respectable scientific rationale, it could be argued that the underlying motivation was something larger. The main reason we explore is, of course, our insatiable curiosity. We need to see and understand, and rocket scientists around the world have demonstrated mind-boggling cleverness in reaching out to the stars. Everything we find present us awesome, irresistible puzzles, places that remind us of earth, and finally, places that are just so unfathomably strange that we can only apprehend them in wonder.
The way that you think about stress can actually transform the effect that it has on you – and others.
Big Think Edge
Stress is contagious, and the higher up in an organization you are the more your stress will be noticed and felt by others.
Kelly McGonigal teaches "Reset your mindset to reduce stress" for Big Think Edge.

Subscribe to Big Think Edge before we launch on March 30 to get 20% off monthly and annual memberships.
These quick bursts of inspiration will brighten your day in 10 minutes or less.

Explore a legendary philosopher's take on how society fails to prepare us for education and progress.
Alan Watts.
Personal Growth
Alan Watts was an instrumental figure in the 1960s counterculture revolution.
He believed that we put too much of a focus on intangible goals for our educational and professional careers.
Watts believed that the whole educational enterprise is a farce compared to how we should be truly living our lives.
How can we use the resources that are already on the Moon to make human exploration of the satellite as economical as possible?
The All-Terrain Hex-Limbed Extra-Terrestrial Explorer (ATHLETE), a prototype heavy-lift utility vehicle to support future human exploration of extraterrestrial surfaces, at right, is parked beside the Habitat Demonstration Unit - Pressurized Excursion Module (HDU-PEM), at left, a concept off-Earth living and work quarters for astronauts stationed on asteroids, the moon or Mars, 15 September 2010. Photo by: ROBYN BECK/AFP/Getty Images
Technology & Innovation
If you were transported to the Moon this very instant, you would surely and rapidly die. That's because there's no atmosphere, the surface temperature varies from a roasting 130 degrees Celsius (266 F) to a bone-chilling minus 170 C (minus 274 F). If the lack of air or horrific heat or cold don't kill you then micrometeorite bombardment or solar radiation will. By all accounts, the Moon is not a hospitable place to be.

Big think's weekly newsletter.
Get smarter faster from the comfort of your inbox.
See our newsletter privacy policy
here
Most Popular
Most Recent
Big think's weekly newsletter.
Get smarter faster from the comfort of your inbox.
See our newsletter privacy policy
here
© Copyright 2007-2018 & BIG THINK, BIG THINK EDGE,
SMARTER FASTER trademarks owned by The Big Think, Inc. All rights reserved.