Big ideas.
Once a week.
Subscribe to our weekly newsletter.
Empirics and Psychology: Eight of the World's Top Young Economists Discuss Where Their Field Is Going
25 July, 2012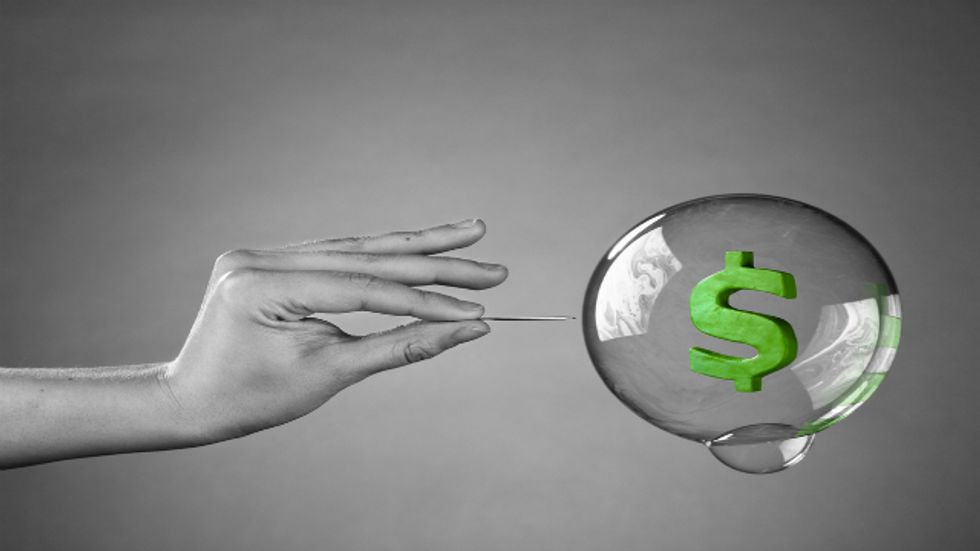 The past few years have been tough on economics and economists.  In a searing indictment written one year after the collapse of Lehman Brothers, Paul Krugman concluded that
the central cause of the profession's failure was the desire for an all-encompassing, intellectually elegant approach that also gave economists a chance to show off their mathematical prowess.  Unfortunately, this romanticized and sanitized vision of the economy led most economists to ignore all the things that can go wrong.  They turned a blind eye to the limitations of human rationality…to the problems of institutions that run amok; to the imperfections of markets…and to the dangers created when regulators don't believe in regulation.
Last August, Graeme Maxton published a book arguing that "modern economics has failed us," and this April, the New York Times hosted a roundtable "about how the teaching of economics should change in light of the financial crisis." 
This soul-searching has led to the establishment of organizations such as the Institute for New Economic Thinking and invigorated discussions about alternative metrics for gauging countries' welfare (last July, in fact, the UN General Assembly adopted a resolution asserting that "the gross domestic product indicator by nature was not designed to and does not adequately reflect the happiness and well-being of people in a country").
To get the pulse of a field in flux, I asked eight of the world's top young economists to identify the biggest unanswered questions in economics and predict what breakthroughs will define it a decade or two hence.  
---
Stanford University; 39
Why are developing countries poor?  In terms of impact on mankind globally, this strikes me as probably the biggest and most important current economic question.  I think the answer is complex and linked to a combination of factors around history, geography, luck, etc.  I am personally working on management practices: people in developing countries are poor because wages are low, and wages are low because firms are very unproductive, and firms seem to be unproductive in large part because of bad management.  An Indian worker makes in one week what an average U.S. worker makes in a half a day.  One big factor seems to be that factories in India are frankly very badly managed: equipment is not looked after, materials are wasted, theft is common because inventory is not monitored, defects keep occurring, etc.  In a recent project with the World Bank, we found in randomized experiments that giving simple management advice to Indian factories increased productivity by 20%, and I suspect that a number like 200% would be possible in the longer run. 
Developed countries' biggest question now is probably: how do we restart growth?  There are a lot of issues here around innovation, curbing entitlement spending, etc.  The area I know best is the short-run side of this, controlling policy uncertainty.  A big factor that politicians and the media are pushing heavily right now is that growth is getting crushed by how policy has induced uncertainty.  Basically, firms and consumers in the U.S. and Europe are holding back from spending until they know what is going to happen with taxes, spending, and (to a lesser extent) regulations over the next year or so.  In the U.S., we have the November 2012 election generating a massive cloud of policy uncertainty, and in Europe, a rolling wave of elections and collapsing governments.  
I do not think that any one single breakthrough will happen.  The progress is likely to be heavily empirical—simply because more and more data is becoming available, and it is easy to analyze with fast computers (so empirics is now advancing faster than theory)—and spread across many hundreds of topics.  So economics has gone from Victorian science, where one genius in his shed could invent the steam engine over the weekend, to industrial science, where innovation comes in thousands of tiny steps made by dozens of research teams.
RAJ CHETTY
Harvard University; 32
Many economists are concerned with two broad questions: how can we increase the rate of economic growth and overall well-being, and how can we reduce the rate of poverty?  Countless policies—taxation, education, healthcare, etc.—have been implemented in an effort to achieve those objectives.  One of our biggest challenges is to distill each policy's unique impact so that we can understand which ones actually work and which ones do not.
The traditional state of economics is captured by the joke about ten economists, each of whom has a different theory of how the world works, none of which is directly tested or verified.  Looking ahead, I am most excited about the prospect of having clear, evidence-based answers on which policies have the most beneficial economic impacts.  I am especially optimistic that the expansion of access to large administrative datasets, such as earnings data from social-security records or student-achievement data from school districts, will yield sharp, quasi-experimental evidence that allows us to test theories and estimate key parameters of economic models.  While theory will play an important role in guiding this research, its assumptions and conclusions will increasingly be empirically founded.
Within this broad area, I plan to pursue research on two sets of projects over the next few years.  The first will try to identify the determinants of intergenerational mobility, with an eye towards finding policies that increase equality of opportunity.  Should we be focusing on increasing access to higher education?  Changing the structure of elementary schooling?  Revamping the tax code?  A second set of projects will explore the implications of behavioral economics for policymaking.  Although we have accumulated considerable evidence showing that people do not always behave rationally, we do not have as good a sense of how they actually do behave and what this means for policy.  I hope to make progress on this front, focusing on how we can design cost-effective policies that encourage people to save adequately for their retirement—to give just one example.
Federal Reserve Bank of New York; 37
I think the recent world economic crisis has firmly put back on the map basic macroeconomics: that is, the study of traditional questions, such as how to use monetary and fiscal policy to eliminate unemployment and control inflation.  It was actually becoming quite unfashionable within economics to study these types of questions, even though they remain unanswered to a large extent.  People even graduated with PhDs in economics with little idea about what role, if any, the government plays in stabilizing business cycles, the role of regulations, and so on.  Instead, it was becoming increasingly fashionable to tackle smaller but more manageable questions for which data is rich and answers clear. 
My guess, therefore, is that if one looks back 20 years from now, one will notice that a shift occurred towards studying the basic, big-picture, policy-relevant questions of macroeconomics—e.g., optimal currency areas, bank runs, fads and herding in financial markets, and automatic stabilizers—that have the power to change the course of history.  I think there have been two comparable events that shaped the field in this way.  As a discipline, macroeconomics was born in response to the Great Depression, giving rise to Keynesianism; the rational-expectations revolution in macroeconomics was born in response to the great inflation on the 1970s.
Perhaps somewhat under the radar, the past two decades have witnessed the integration of the macroeconomics that came out of the 1970s and 1980s with basic Keynesian models developed in the wake of the Great Depression.  I suspect that the current crisis will accelerate that development, with models integrating financial frictions that were clearly central to its emergence. 
New York University; 40
The most central open question in economic theory, as I see it, is how to model realistic economic agents.  Traditionally, economists have relied on the rational-actor model, but it is clear that it is just a rough caricature.  It has been greatly enriched by behavioral economics in the past 30 years.  Still, we are far from a unified, versatile, believable alternative to the rational-actor model.  I am hopeful, though, that this might be overcome—in part because of progress in the sister disciplines (psychology and neuroscience) and basic modeling, and also because empirical anomalies are forcing the economic profession to be more open-minded.  Contributions by computer scientists and physicists will help inject new perspectives into economics.
The largest concrete questions in economics are, arguably, how to increase growth—particularly in developing countries—and how to avoid economic disasters and financial crises.
Progress in understanding limited rationality will lead to progress on answering the concrete questions.  Low levels of growth are in part due to misapplied cognitive heuristics that lead people to be timid, inert, and gullible.  Regarding disasters, during the unfolding of the crisis, traditional macro-financial factors (bank runs, deleveraging, etc.) have arguably been more important than behavioral factors.  However, behavioral elements seem to have been paramount in the buildup of the current crisis (in particular, the neglect of tail events by financial actors and by the architects of the euro), as perhaps they are in most crises.  The modeling of agents with bounded rationality will help us build economic models (in particular, macroeconomic and financial models) and institutions that better take into account the limitations of human reason.
Harvard University; 40
All countries wish to pursue sustainable growth without large boom-bust episodes.  How exactly one accomplishes this remains a challenge that has been made starker by the current crisis.  In an increasingly globalized world, the search for answers will necessarily require a much deeper understanding of three areas that interest me.  One, we need a better understanding of the interlinkages across countries in trade, finance, and macroeconomic policy.  The crisis in the Euro area brings this to the forefront.  The complex ties across the member countries via trade, via banks, and through a shared monetary policy are central factors behind the ongoing sovereign debt, banking, and growth crises in the region.  While trade interactions are better understood, financial flows remain a challenge.
Two, understanding the global economy requires a greater appreciation of the differences across economies.  In the past, research mainly focused on analyzing interactions across economies that were similar in terms of their stages of development and their economic institutions.  The most interesting questions today, however, concern interactions between developed economies and fast-growing developing economies, and between countries with diverse economic institutions.  Questions on so-called global imbalances, currency wars, and capital controls have to do with interactions across diverse countries.
Three, understanding asymmetries in the international monetary system—with the prominence of the dollar in trade and financial transactions—will be crucial to understanding the propagation of shocks across economies.  In my research, I find that international prices, regardless of what currency they are set in, respond very little to exchange rates.  Since the dollar is the predominant trade currency, this implies that exchange-rate movements have a much smaller impact on U.S. import price inflation than they do on inflation in other countries.
Addressing these areas will require breakthroughs in theory and empirical work, with more micro-level datasets on prices, trade, and capital flows being brought to bear.
George Mason University; 32
My candidate for the biggest unanswered question in economics is the status of the rationality postulate: the decision to analyze actors as utility maximizers with consistent preferences.  If we view economics as an "engine" for understanding the world, the rationality postulate was that engine in nearly all of economics until quite recently.  The rise of behavioral economics has challenged the usefulness and, in a more subtle but radical way, the legitimacy of the rationality engine.  While only a minority of economists would describe themselves as "behavioralists," behavioralism has affected many more by influencing the kinds of questions economists consider important to ask and influencing the kinds of answers to those questions they consider illuminating.  These influences have the potential to profoundly affect the way economics is done, and thus what economics is able offer our understanding of the world.
At the moment, most behavioralism avers merely to "fine tune" the rationality engine rather than replace it.  But even such tuning can have and, as I intimated a moment ago, I think has already had, a noticeable impact on how a growing number of economists and those following them interpret society.  To the extent that economists' view of, say, markets as reflecting rational vs. irrational systems—or, more specifically, their interpretation of economic crises as the product of markets responding rationally to poor policy vs. the product of endemic irrational decision-making—either directly or indirectly influences public policy, the way in which the status of the rationality postulate is resolved will not merely shape what economists are doing.  It will shape the kind of society we inhabit.
University of Chicago; 27
In his famous 1945 article, "The Use of Knowledge in Society," F. A. Hayek argued that despite their inequity and inefficiency, free markets were necessary in order to allow the incorporation of information held by dispersed individuals into social decisions.  No central planner could hope to collect and process all the information necessary for social decisions; only markets allowed and provided the incentives for disaggregated information processing.  Yet, increasingly, information technology is leading individuals to delegate their most "private" decisions to automated processing systems.  Choices of movies, one of the last realms of taste one would have guessed could be delegated to centralized expertise, are increasingly shaped by services like Netflix's recommender system.  While these information systems are mostly nongovernmental, they are sufficiently centralized that it is increasingly hard to see how dispersed information poses the challenge it once did to centralized planning. 
Information technology thus fundamentally challenges the standard foundations of the market economy.  For many years to come, economists will increasingly have to struggle with this challenge.  Some will harness the power of the data and computational power provided by information technology to provide increasingly precise and accurate prescriptions for economic planning.  Others, who value the libertarian tradition that has often been associated with economics, will be forced to articulate other arguments, perhaps based on privacy, that are not susceptible to erosion by the increasing power of centralized computation.
University of Pennsylvania; 39
Economics is in the midst of a massive and radical change.  It used to be that we had little data, and no computing power, so the role of economic theory was to "fill in" for where facts were missing.  Today, every interaction we have in our lives leaves behind a trail of data.  Whatever question you are interested in answering, the data to analyze it exists on someone's hard drive, somewhere.  This background informs how I think about the future of economics.
Specifically, the tools of economics will continue to evolve and become more empirical.  Economic theory will become a tool we use to structure our investigation of the data.  Equally, economics is not the only social science engaged in this race: our friends in political science and sociology use similar tools; computer scientists are grappling with "big data" and machine learning; and statisticians are developing new tools.  Whichever field adapts best will win.  I think it will be economics.  And so economists will continue to broaden the substantive areas we study.  Since Gary Becker, we have been comfortable looking beyond the purely pecuniary domain, and I expect this trend towards cross-disciplinary work to continue.
Follow Ali Wyne on Twitter and Facebook.
Photo Credit: JFunk/Shutterstock.com
The father of all giant sea bugs was recently discovered off the coast of Java.
SJADE 2018
Surprising Science
A new species of isopod with a resemblance to a certain Sith lord was just discovered.
It is the first known giant isopod from the Indian Ocean.
The finding extends the list of giant isopods even further.
Humanity knows surprisingly little about the ocean depths. An often-repeated bit of evidence for this is the fact that humanity has done a better job mapping the surface of Mars than the bottom of the sea. The creatures we find lurking in the watery abyss often surprise even the most dedicated researchers with their unique features and bizarre behavior.

A recent expedition off the coast of Java discovered a new isopod species remarkable for its size and resemblance to Darth Vader.
The ocean depths are home to many creatures that some consider to be unnatural.
Bathynomus raksasa specimen (left) next to a closely related supergiant isopod, B. giganteus (right)
Sidabalok CM, Wong HP-S, Ng PKL (ZooKeys 2020)
According to LiveScience, the Bathynomus genus is sometimes referred to as "Darth Vader of the Seas" because the crustaceans are shaped like the character's menacing helmet. Deemed Bathynomus raksasa ("raksasa" meaning "giant" in Indonesian), this cockroach-like creature can grow to over 30 cm (12 inches). It is one of several known species of giant ocean-going isopod. Like the other members of its order, it has compound eyes, seven body segments, two pairs of antennae, and four sets of jaws.
The incredible size of this species is likely a result of deep-sea gigantism. This is the tendency for creatures that inhabit deeper parts of the ocean to be much larger than closely related species that live in shallower waters. B. raksasa appears to make its home between 950 and 1,260 meters (3,117 and 4,134 ft) below sea level.
Perhaps fittingly for a creature so creepy looking, that is the lower sections of what is commonly called The Twilight Zone, named for the lack of light available at such depths.
It isn't the only giant isopod, far from it. Other species of ocean-going isopod can get up to 50 cm long (20 inches) and also look like they came out of a nightmare. These are the unusual ones, though. Most of the time, isopods stay at much more reasonable sizes.
The discovery of this new species was published in ZooKeys. The remainder of the specimens from the trip are still being analyzed. The full report will be published shortly.
What benefit does this find have for science? And is it as evil as it looks?
The discovery of a new species is always a cause for celebration in zoology. That this is the discovery of an animal that inhabits the deeps of the sea, one of the least explored areas humans can get to, is the icing on the cake.
Helen Wong of the National University of Singapore, who co-authored the species' description, explained the importance of the discovery:
"The identification of this new species is an indication of just how little we know about the oceans. There is certainly more for us to explore in terms of biodiversity in the deep sea of our region."
The animal's visual similarity to Darth Vader is a result of its compound eyes and the curious shape of its head. However, given the location of its discovery, the bottom of the remote seas, it may be associated with all manner of horrifically evil Elder Things and Great Old Ones.
If computers can beat us at chess, maybe they could beat us at math, too.
Technology & Innovation
Most everyone fears that they will be replaced by robots or AI someday.
A field like mathematics, which is governed solely by rules that computers thrive on, seems to be ripe for a robot revolution.
AI may not replace mathematicians but will instead help us ask better questions.
The following is an excerpt adapted from the book Shape. It is reprinted with permission of the author.
Will machines replace us? Since the origin of artificial intelligence (AI), people have worried that computers eventually (or even imminently!) will surpass the human cognitive capacity in every respect.
Artificial intelligence pioneer Oliver Selfridge, in a television interview from the early 1960s, said, "I am convinced that machines can and will think in our lifetime" — though with the proviso, "I don't think my daughter will ever marry a computer." (Apparently, there is no technical advance so abstract that people can't feel sexual anxiety about it.)
AI Anxiety
Let's make the relevant question more personal: will machines replace me? I'm a mathematician; my profession is often seen from the outside as a very complicated but ultimately purely mechanical game played with fixed rules, like checkers, chess, or Go. These are activities in which machines have already demonstrated superhuman ability.
Some people imagine a world where computers give us all the answers. I dream bigger. I want them to ask good questions.
But for me, math is different: it is a creative pursuit that calls on our intuition as much as our ability to compute. (To be fair, chess players probably feel the same way.) Henri Poincaré, the mathematician who re-envisioned the whole subject of geometry at the beginning of the 20th century, insisted it would be hopeless
"to attempt to replace the mathematician's free initiative by a mechanical process of any kind. In order to obtain a result having any real value, it is not enough to grind out calculations, or to have a machine for putting things in order: it is not order only, but unexpected order, that has a value. A machine can take hold of the bare fact, but the soul of the fact will always escape it."
But machines can make deep changes in mathematical practice without shouldering humans aside. Peter Scholze, winner of a 2018 Fields Medal (sometimes called the "Nobel Prize of math") is deeply involved in an ambitious program at the frontiers of algebra and geometry called "condensed mathematics" — and no, there is no chance that I'm going to try to explain what that is in this space.
Meet AI, your new research assistant
Credit: Possessed Photography via Unsplash
What I am going to tell you is the result of what Scholze called the "Liquid Tensor Experiment." A community called Lean, started by Leonardo de Moura of Microsoft Research and now open-source and worldwide, has the ambitious goal of developing a computer language with the expressive capacity to capture the entirety of contemporary mathematics. A proposed proof of a new theorem, formalized by translation into this language, could be checked for correctness automatically, rather than staking its reputation on fallible human referees.

Scholze asked last December whether the ideas of condensed mathematics could be formalized in this way. He also wanted to know whether it could express the ideas of a particularly knotty proof that was crucial to the project — a proof that he was pretty sure was right.
When I first heard about Lean, I thought it would probably work well for some easy problems and theorems. I underestimated it. So did Scholze. In a May 2021 blog post, he writes, "[T]he Experiment has verified the entire part of the argument that I was unsure about. I find it absolutely insane that interactive proof assistants are now at the level that within a very reasonable time span they can formally verify difficult original research."
And the contribution of the machine wasn't just to certify that Scholze was right to think his proof was sound; he reports that the work of putting the proof in a form that a machine could read improved his own human understanding of the argument!
The Liquid Tensor Experiment points to a future where machines, rather than replacing human mathematicians, become our indispensable partners. Whether or not they can take hold of the soul of the fact, they can extend our grasp as we reach for the soul.
Slicing up a knotty problem
That can take the form of "proof assistance," as it did for Scholze, or it can go deeper. In 2018, Lisa Piccirillo, then a PhD student at the University of Texas, solved a long-standing geometry problem about a shape called the Conway knot. She proved the knot was "non-slice" — this is a fact about what the knot looks like from the perspective of four-dimensional beings. (Did you get that? Probably not, but it doesn't matter.) The point is this was a famously difficult problem.
A few years before Piccirillo's breakthrough, a topologist named Mark Hughes at Brigham Young had tried to get a neural network to make good guesses about which knots were slice. He gave it a long list of knots where the answer was known, just as an image-processing neural net would be given a long list of pictures of cats and pictures of non-cats.
Hughes's neural net learned to assign a number to every knot; if the knot were slice, the number was supposed to be 0, while if the knot were non-slice, the net was supposed to return a whole number bigger than 0. In fact, the neural net predicted a value very close to 1 — that is, it predicted the knot was non-slice — for every one of the knots Hughes tested, except for one. That was the Conway knot.
For the Conway knot, Hughes's neural net returned a number very close to 1/2, its way of saying that it was deeply unsure whether to answer 0 or 1. This is fascinating! The neural net correctly identified the knot that posed a really hard and mathematically rich problem (in this case, reproducing an intuition that topologists already had).
Some people imagine a world where computers give us all the answers. I dream bigger. I want them to ask good questions.
Dr. Jordan Ellenberg is a professor of mathematics at the University of Wisconsin and a number theorist whose popular articles about mathematics have appeared in the New York Times, the Wall Street Journal, Wired, and Slate. His most recent book is Shape: The Hidden Geometry of Information, Biology, Strategy, Democracy, and Everything Else.
Laughing gas may be far more effective for some than antidepressants.
Surprising Science
Standard antidepressant medications don't work for many people who need them.
With ketamine showing potential as an antidepressant, researchers investigate another anesthetic: nitrous oxide, commonly called "laughing gas."
Researchers observe that just a light mixture of nitrous oxide for an hour alleviates depression symptoms for two weeks.
The usual antidepressants don't work for everyone. That's what makes a new study of the antidepressant properties of nitrous oxide so intriguing. It looks like just a single low dose of what your dentist may call "laughing gas" can help alleviate symptoms of depression for weeks afterward.
The study, from researchers at University of Chicago and Washington University-St. Louis, is published in the journal Science Translational Medicine.
Resistance to anti-depression medications
Nitrous oxide: two atoms of nitrogen, one of oxygenCredit: Big Think
According to the senior author of the study, Charles Conway, "A significant percentage — we think around 15 percent — of people who suffer from depression don't respond to standard antidepressant treatment."

"These 'treatment-resistant depression' patients," Conway says, "often suffer for years, even decades, with life-debilitating depression. We don't really know why standard treatments don't work for them, though we suspect that they may have different brain network disruptions than non-resistant depressed patients. Identifying novel treatments, such as nitrous oxide, that target alternative pathways is critical to treating these individuals."
"There is a huge unmet need," says lead author Peter Nagele. "There are millions of depressed patients who don't have good treatment options, especially those who are dealing with suicidality."
If ketamine can help, can nitrous oxide?
Credit: sudok1 / Adobe Stock
The researchers wondered if some of the anti-depression properties seen in ketamine might also apply to nitrous oxide. Nagele explains, "Like nitrous oxide, ketamine is an anesthetic, and there has been promising work using ketamine at a sub-anesthetic dose for treating depression."

The researchers conducted a one-hour session — they describe it as a "proof-of-principle" trial — in which 20 individuals with depression were administered an air mixture with 50 percent nitrous oxide. Twenty-four hours later, the researchers found a significant reduction in the participants' symptoms of depression versus a control group.
However, the individuals also suffered the unpleasant side effects that laughing gas often causes in dental patients: headache, nausea, and vomiting.
Smaller dose, longer effect
Credit: sudok1 / Adobe Stock
"We wondered if our past concentration of 50 percent had been too high," recalls Nagele. "Maybe by lowering the dose, we could find the 'Goldilocks spot' that would maximize clinical benefit and minimize negative side effects."

In a new trial, 20 people with depression were given a lighter nitrous oxide mix, just 25 percent, and the individuals tested reported a 75 percent reduction in side effects compared to the a control group given an air/oxygen placebo. This time, the researchers also tracked the effect of nitrous oxide on symptoms of depression for a far longer period, two weeks instead of just 24 hours.
"The reduction in side effects was unexpected and quite drastic," reports Nagele, "but even more excitingly, the effects after a single administration lasted for a whole two weeks. This has never been shown before. It's a very cool finding."
Nagele also notes that, despite its popular renown as laughing gas, even a light 25 percent mix of nitrous actually causes people to nod off. "They're not getting high or euphoric; they get sedated."
Delivering help to people with depression
Nagele cautions, "These have just been pilot studies. But we need acceptance by the larger medical community for this to become a treatment that's actually available to patients in the real world. Most psychiatrists are not familiar with nitrous oxide or how to administer it, so we'll have to show the community how to deliver this treatment safely and effectively. I think there will be a lot of interest in getting this into clinical practice."
After all, Nagele adds, "If we develop effective, rapid treatments that can really help someone navigate their suicidal thinking and come out on the other side — that's a very gratifying line of research."
Scroll down to load more…