Wild African Dogs Practice This Democratic Exercise
These may not be the only social predators that do.
07 September, 2017
Most expert sources say that all types of dog pack behavior emanates from wolves, their common ancestor. Here, the alpha male and alpha female are thought to form an absolute monarchy to which, all other members are bound to serve and obey. A new study published in The Proceedings of the Royal Society B, found a different model, one more democratically inspired. The study surrounds African Wild Dogs, one of the most endangered species in the world. There are only 6,600 left at last count.
---
Their territory is threatened due to disease outbreaks, environmental fragmentation, and deadly interactions with our species. A collaborative team from the US, UK, and Australia, work together to monitor this  free-roaming species, at the Botswana Predator Conservation Trust. Experts there found that these wild dogs actually hold a quorum or political gathering to practice parliamentary procedure as to whether or not they should move or hunt.
The dogs hold meetings known as rallies. So far, researchers have witnessed 68 such events. These occur before the group takes action. What the dogs do is sneeze in order to vote in ascent. These wild canines sneeze much like we do, in short, sharp bursts. Researchers in the study call a vote-sneeze an "audible, rapid forced exhalation through the nose."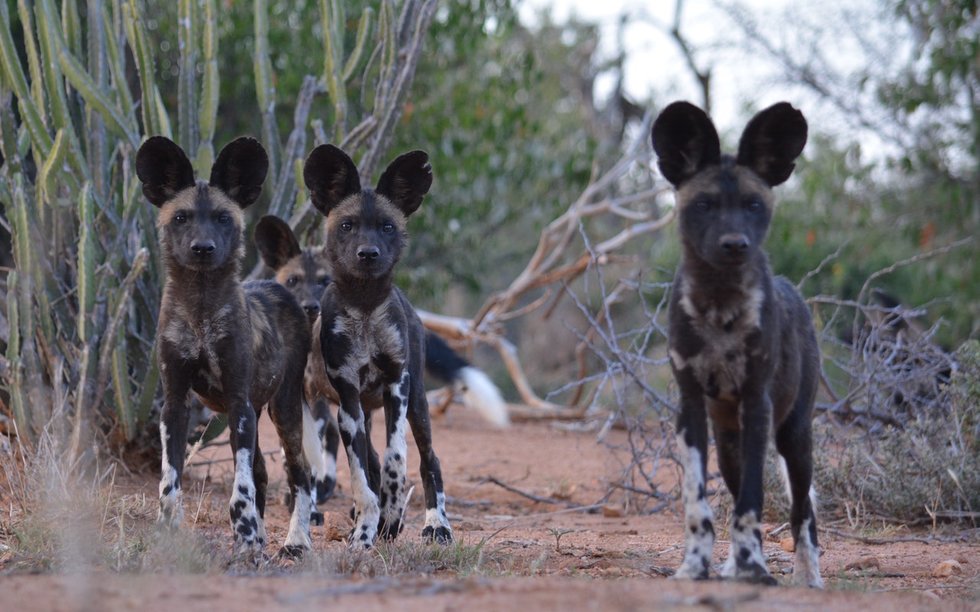 African Wild Dogs hold quorums over whether to hunt or rest. By: Amanda Black, Pexels.
The dogs will go out and hunt in packs only when enough sneezes are uttered. Reena Walker is a co-author of the study. She's a research technician at the Trust. "The sneeze acts as some kind of signal that shapes decision-making," she said.
When these rallies were initiated by the dominant male or female, it was more likely that they'd go out hunting. A lower sneeze threshold was required. But it wasn't a certainty. An overwhelming vote against doing so might overrule the head dog.
When a canine from a lower social strata suggested a hunt, around ten sneezes on average was the threshold. But when a higher level dog suggested it, only three were needed, on average. Most packs have around 10 members, but some can grow as large as 40. Walker and colleagues observed five packs, each with 4-15 adult or nearly adult dogs.
Researchers originally wanted to know how the dogs mark their territory. They began observing them for long stretches and wondered why they were sneezing so much. Then, Professor Neil Jordan of the University of New South Wales noticed a pattern. He was the senior author of the study.
He and colleagues then followed the dogs around Moremi Game Reserve and studied their behavior for over a year. The more sneezing that occurred, the more likely it was that the pack would go hunting. The quorum, known as a rally, starts out with all the dogs greeting each other, wagging their tails, and running around excitedly, socializing with one another.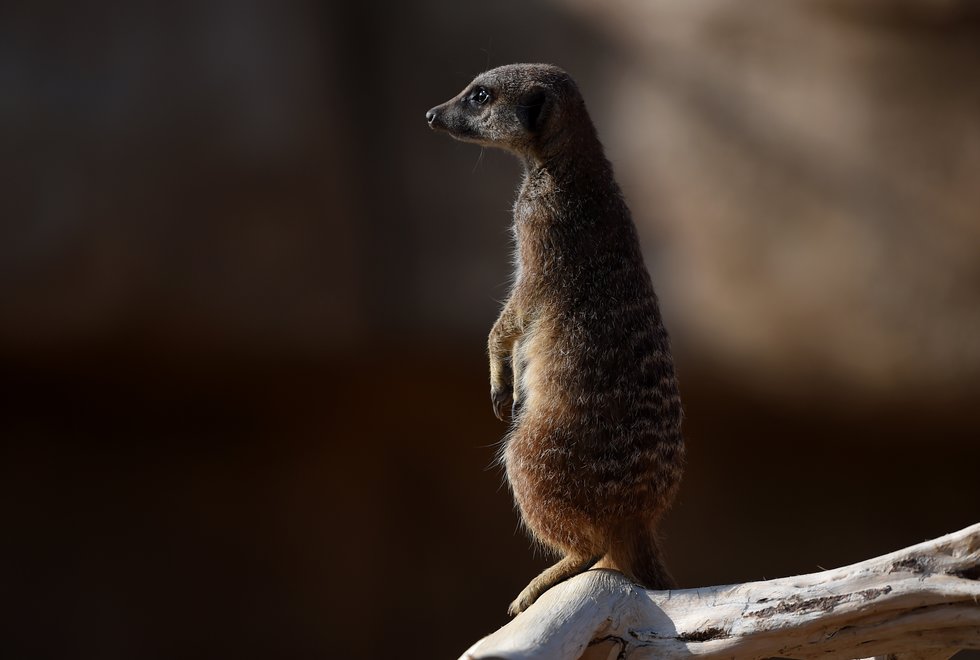 Meerkats also vote, by screeching. Getty Images.
Though we find their behavior heartwarming, we humans sometimes confuse a dog's over-exuberance with a simplistic mindset. When in actuality, dogs may be capable of far more complex behavior than thought.
"There is indeed a more democratic process for daily activities and group decisions," Walker said. Other experts called the findings fascinating. While Harriet Davies-Mostert, who heads the Endangered Wildlife Trust in South Africa, said she hadn't witnessed this ritual in her dog packs, which may indicate that only the dogs in Botswana do this.
It shouldn't come as too much of a surprise. These packs are highly organized. To be able to take down a gazelle, their favorite food, there needs to be significant communication and organization. And other animals outside of these also make sounds of ascent, including meerkats who screech, honeybees who do something called "piping," and monkeys and mountain gorillas, who consent through grunts, before leaving to settle new territory.  
To learn more about this Wild African Dog discovery, click here: 
Related Articles
Both schizophrenics and people with a common personality type share similar brain patterns.
(shutterstock)
Mind & Brain
A new study shows that people with a common personality type share brain activity with patients diagnosed with schizophrenia.
The study gives insight into how the brain activity associated with mental illnesses relates to brain activity in healthy individuals.
This finding not only improves our understanding of how the brain works but may one day be applied to treatments.
It's a development that could one day lead to much better treatments for osteoporosis, joint damage, and bone fractures.
Image: Nissim Benvenisty
Surprising Science
Scientists have isolated skeletal stem cells in adult and fetal bones for the first time.
These cells could one day help treat damaged bone and cartilage.
The team was able to grow skeletal stem cells from cells found within liposuctioned fat.
Gut bacteria play an important role in how you feel and think and how well your body fights off disease. New research shows that exercise can give your gut bacteria a boost.
National Institutes of Health
Surprising Science
Two studies from the University of Illinois show that gut bacteria can be changed by exercise alone.
Our understanding of how gut bacteria impacts our overall health is an emerging field, and this research sheds light on the many different ways exercise affects your body.
Exercising to improve your gut bacteria will prevent diseases and encourage brain health.
Big think's weekly newsletter.
Get smarter faster from the comfort of your inbox.
See our newsletter privacy policy
here
Most Popular
Most Recent
Big think's weekly newsletter.
Get smarter faster from the comfort of your inbox.
See our newsletter privacy policy
here
© Copyright 2007-2018 & BIG THINK, BIG THINK EDGE,
SMARTER FASTER trademarks owned by The Big Think, Inc. All rights reserved.