Wild African Dogs Practice This Democratic Exercise
These may not be the only social predators that do.
07 September, 2017
Most expert sources say that all types of dog pack behavior emanates from wolves, their common ancestor. Here, the alpha male and alpha female are thought to form an absolute monarchy to which, all other members are bound to serve and obey. A new study published in The Proceedings of the Royal Society B, found a different model, one more democratically inspired. The study surrounds African Wild Dogs, one of the most endangered species in the world. There are only 6,600 left at last count.
---
Their territory is threatened due to disease outbreaks, environmental fragmentation, and deadly interactions with our species. A collaborative team from the US, UK, and Australia, work together to monitor this  free-roaming species, at the Botswana Predator Conservation Trust. Experts there found that these wild dogs actually hold a quorum or political gathering to practice parliamentary procedure as to whether or not they should move or hunt.
The dogs hold meetings known as rallies. So far, researchers have witnessed 68 such events. These occur before the group takes action. What the dogs do is sneeze in order to vote in ascent. These wild canines sneeze much like we do, in short, sharp bursts. Researchers in the study call a vote-sneeze an "audible, rapid forced exhalation through the nose."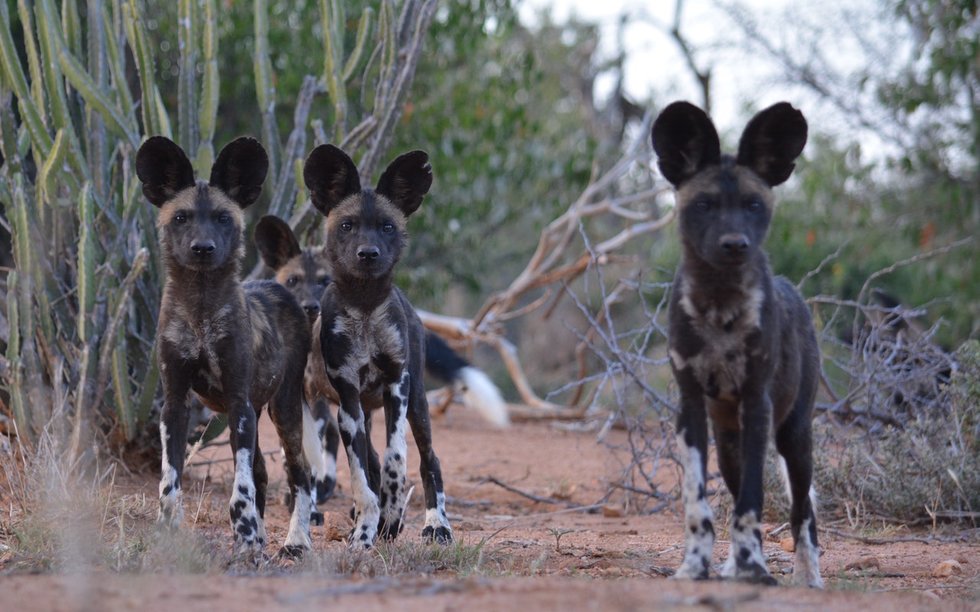 African Wild Dogs hold quorums over whether to hunt or rest. By: Amanda Black, Pexels.
The dogs will go out and hunt in packs only when enough sneezes are uttered. Reena Walker is a co-author of the study. She's a research technician at the Trust. "The sneeze acts as some kind of signal that shapes decision-making," she said.
When these rallies were initiated by the dominant male or female, it was more likely that they'd go out hunting. A lower sneeze threshold was required. But it wasn't a certainty. An overwhelming vote against doing so might overrule the head dog.
When a canine from a lower social strata suggested a hunt, around ten sneezes on average was the threshold. But when a higher level dog suggested it, only three were needed, on average. Most packs have around 10 members, but some can grow as large as 40. Walker and colleagues observed five packs, each with 4-15 adult or nearly adult dogs.
Researchers originally wanted to know how the dogs mark their territory. They began observing them for long stretches and wondered why they were sneezing so much. Then, Professor Neil Jordan of the University of New South Wales noticed a pattern. He was the senior author of the study.
He and colleagues then followed the dogs around Moremi Game Reserve and studied their behavior for over a year. The more sneezing that occurred, the more likely it was that the pack would go hunting. The quorum, known as a rally, starts out with all the dogs greeting each other, wagging their tails, and running around excitedly, socializing with one another.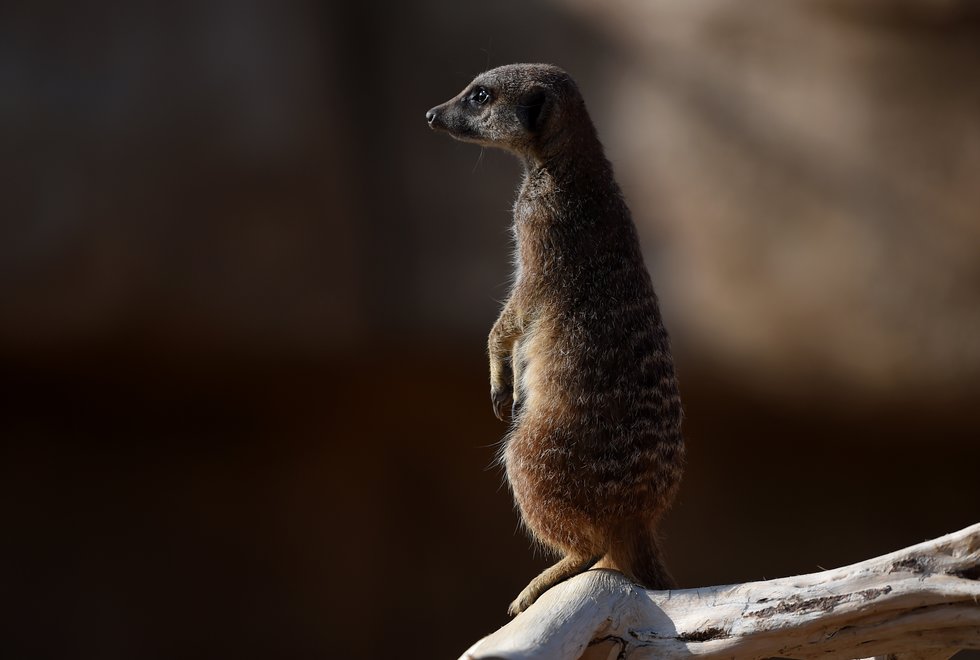 Meerkats also vote, by screeching. Getty Images.
Though we find their behavior heartwarming, we humans sometimes confuse a dog's over-exuberance with a simplistic mindset. When in actuality, dogs may be capable of far more complex behavior than thought.
"There is indeed a more democratic process for daily activities and group decisions," Walker said. Other experts called the findings fascinating. While Harriet Davies-Mostert, who heads the Endangered Wildlife Trust in South Africa, said she hadn't witnessed this ritual in her dog packs, which may indicate that only the dogs in Botswana do this.
It shouldn't come as too much of a surprise. These packs are highly organized. To be able to take down a gazelle, their favorite food, there needs to be significant communication and organization. And other animals outside of these also make sounds of ascent, including meerkats who screech, honeybees who do something called "piping," and monkeys and mountain gorillas, who consent through grunts, before leaving to settle new territory.  
To learn more about this Wild African Dog discovery, click here: 
Antimicrobial resistance is growing worldwide, rendering many "work horse" medicines ineffective. Without intervention, drug-resistant pathogens could lead to millions of deaths by 2050. Thankfully, companies like Pfizer are taking action.
Image courtesy of Pfizer.
Antimicrobial-resistant pathogens are one of the largest threats to global health today.
As we get older, our immune systems age, increasing our risk of life threatening infections. Without reliable antibiotics, life expectancy could decline for the first time in modern history.
If antibiotics become ineffective, common infections could result in hospitalization or even death. Life-saving interventions like cancer treatments and organ transplantation would become more difficult, more often resulting in death. Routine procedures would become hard to perform.
Without intervention, resistant pathogens could result in 10 million annual deaths by 2050.
By taking a multi-faceted approach—inclusive of adherence to good stewardship, surveillance and responsible manufacturing practices, as well as an emphasis on prevention and treatment—companies like Pfizer are fighting to help curb the spread.
Sponsored
No, the Syrian civil war is not over. But it might be soon. Time for a recap
Strange Maps
The War in Syria has dropped off the radar, but it's not over (yet)
This 1-minute video shows how the fronts have moved – and stabilised – over the past 22 months
Watching this video may leave you both better informed, and slightly queasy: does war need a generic rock soundtrack?
Sarco assisted suicide pods come in three different styles, and allow you to die quickly and painlessly. They're even quite beautiful to look at.
The Sarco assisted suicide pod
Technology & Innovation
Death: it happens to everyone (except, apparently, Keanu Reeves). But while the impoverished and lower-class people of the world die in the same ol' ways—cancer, heart disease, and so forth—the upper classes can choose hip and cool new ways to die. Now, there's an assisted-suicide pod so chic and so stylin' that peeps (young people still say peeps, right?) are calling it the "Tesla" of death... it's called... the Sarco! 
Entrepreneur and author Andrew Horn shares his rules for becoming an assured conversationalist.
content.jwplatform.com
Videos
To avoid basing action on external validation, you need to find your "authentic voice" and use it.
Finding your voice requires asking the right questions of yourself.
There are 3-5 questions that you would generally want to ask people you are talking to.
Big think's weekly newsletter.
Get smarter faster from the comfort of your inbox.
See our newsletter privacy policy
here
Most Popular
Most Recent
Big think's weekly newsletter.
Get smarter faster from the comfort of your inbox.
See our newsletter privacy policy
here
© Copyright 2007-2018 & BIG THINK, BIG THINK EDGE,
SMARTER FASTER trademarks owned by The Big Think, Inc. All rights reserved.