Why highly intelligent people make the worst leaders
Here's the ideal IQ for a leader who manages the average team of humans.
14 November, 2017
What qualities define a good leader? Is it vision, the ability to understand and negotiate with people, drive, an expectation of excellence, or a stunningly brilliant intellect? A new study finds that the last one may actually be a hindrance. Those who are exceedingly intelligent, while still some of the top producers, don't necessarily make the best leaders, it finds.
---
Researchers at the University of Lausanne in Switzerland, led by John Antonakis, set out to test the assumption that the brightest people make the best leaders. Their results were published in the Journal of Applied Psychology. This team was building on the work of UC psychology professor Dean Keith Simonton. He theorized that there's a sweet spot where peak performance is reached, when the intelligence of the leader correlates with that of the followers.
We expect leaders to be smarter than us, but not too smart, according to Prof. Simonton. While the average IQ is 100-110, the optimal IQ for someone managing a team of average folks, would be 120-125, no more than 1.2 standard deviations above the mean. This relationship is called curvilinear, represented when graphed as an inverted U.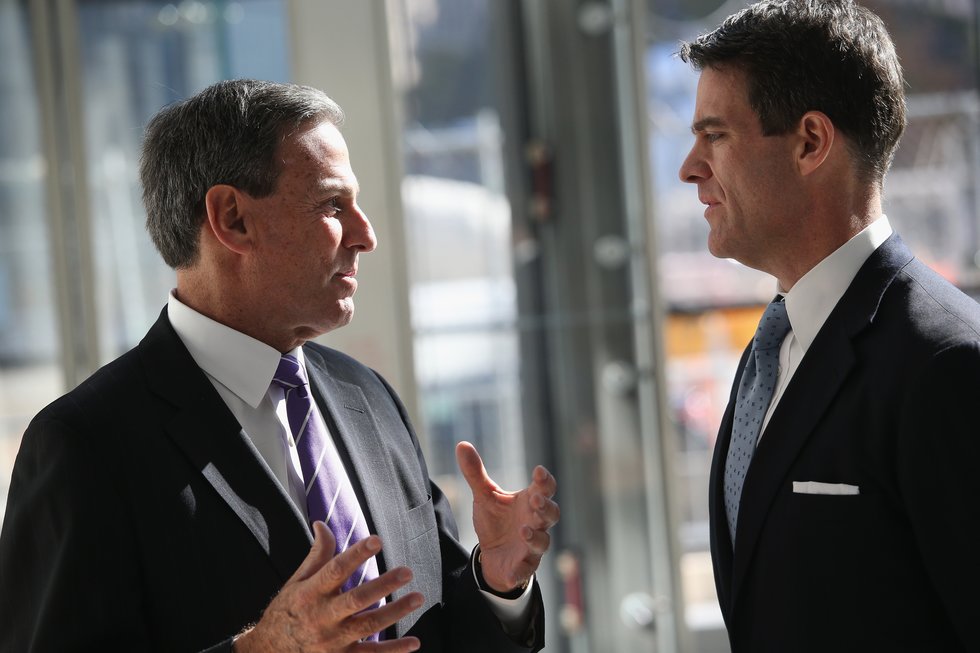 At a certain point, high intelligence hurts leadership if it isn't balanced by other traits. Credit: Getty Images.
In the Swiss study, 379 middle managers from companies within 30 different, mostly European countries, participated. They were followed over six years and their leadership styles evaluated periodically. Researchers gave participants the Wonderlic Personnel Test, which assesses both personality and IQ. Their scores were spread across the spectrum. Antonakis and colleagues matched these with the Multifactor Leadership Questionnaire, which evaluates a manager's leadership style and how effective it is.
Subordinates and peers at each participant's job filled these out. The managers were evaluated by seven to eight people each. Personality and intelligence were the key indicators on how effective a leader was. A higher IQ meant a better relationship, up until the leader's IQ reached above 120. Those with higher intelligence, beyond 128, were found to be less effective.
Bucking another stereotype, researchers uncovered that women tended to express more effective leadership styles. A little over 26% of the participants were women. Older managers scored higher too, but to a lesser extent. What these results show is that balance is important. Intelligence does benefit leadership, Antonakis says, but only if it's balanced with other parts of one's personality, like agreeableness and charisma.
Mostly, it comes down to good people skills. Conscientiousness surprisingly didn't play too much into effective leadership. Of course, whether one is an effective leader or not depends on the IQ of the group. So there isn't exactly a perfect level of intelligence for a leader to have.
Why do the smartest leaders often fail to reach subordinates? In Simonton's work, he and colleagues believe that they often put forth more sophisticated plans than others, meaning team members might fail to understand all the intricacies, and thus fail to execute them well. Another problem: complex communication styles might fail to influence others. Also, if a manager comes off as too intellectual, it sets him or her apart. In other words, it makes subordinates feel the leader is not one of them. In the words of the study's authors:
To conclude, Sheldon Cooper, the genius physicist from "The Big Bang Theory" TV series is often portrayed as being detached and distant from normal folk, particularly because of his use of complex language and arguments. However... Sheldon could still be a leader—if he can find a group of followers smart enough to appreciate his prose! 
There are shortcomings to this model. It originally only looked at simulations and perceptions rather than actual work environments and performance. This latest study was the first to really put Simonton's theory to the test.
Emotional intelligence (EQ) is really important for leaders to have. To learn more about that, click here:
Researchers discover a link between nonverbal synchronization and relationship success.
Pixabay
Sex & Relationships
Scientists say coordinating movements leads to increased intimacy and sexual desire in a couple.
The improved rapport and empathy was also observed in people who didn't know each other.
Non-verbal clues are very important in the development stages of a relationship.
Humans evolved to live in the cold through a number of environmental and genetic factors.
Image source: Wikimedia Commons
Surprising Science
According to some relatively new research, many of our early human cousins preceded Homo sapien migrations north by hundreds of thousands or even millions of years.
Cross-breeding with other ancient hominids gave some subsets of human population the genes to contend and thrive in colder and harsher climates.
Behavioral and dietary changes also helped humans adapt to cold climates.
The comics titan worked for more than half a century to revolutionize and add nuance to the comics industry, and he built a vast community of fans along the way.
(Photo: GABRIEL BOUYS/AFP/Getty Images)
Culture & Religion
Lee died shortly after being rushed to an L.A. hospital. He had been struggling with multiple illnesses over the past year, reports indicate.
Since the 1950s, Lee has been one of the most influential figures in comics, helping to popularize heroes that expressed a level of nuance and self-doubt previously unseen in the industry.
Lee, who's later years were marked by some financial and legal tumult, is survived by his daughter, Joan Celia "J.C." Lee.
Big think's weekly newsletter.
Get smarter faster from the comfort of your inbox.
See our newsletter privacy policy
here
Most Popular
Most Recent
Big think's weekly newsletter.
Get smarter faster from the comfort of your inbox.
See our newsletter privacy policy
here
© Copyright 2007-2018 & BIG THINK, BIG THINK EDGE,
SMARTER FASTER trademarks owned by The Big Think, Inc. All rights reserved.