Which Sex Makes for Better Athletes, Men or Women? Science Has the Answer
The results of this study could change how we approach athletic training.
11 December, 2017
Though we've made great progress toward gender equality, the consistent leak of sexual harassment allegations is showing us we've still got a long way to go. The power dynamic is still very much toward the male side of the spectrum. That said, there's no arguing men are smarter any longer. More women earn degrees in higher education today than men, an upward trend that's held for decades. In research, educational attainment is generally the metric used for evaluating cognitive ability.
---
One place where female performance has been questioned is the realm of physical performance. Men are seen as more athletic than women in our society. Is it true? Men lose weight faster that's for sure, but only in the near-term. In the sexes measure up about the same. That says nothing about overall athletic performance, however.  
Here, the stereotype falls flat. Women who work out can become fitter than their male counterparts, according to a new study by Canadian researchers. The results were published in the in the journal Applied Physiology, Nutrition, and Metabolism.
Scientists from the University of Waterloo, led by Thomas Beltrame, looked to see if one gender had an advantage over the other in athletic performance. To find out, they examined how a man's and a woman's body responds to aerobic exercise. What Beltrame and colleagues found is a female's body processes oxygen faster than a male's. According to Beltrame, "The findings are contrary to the popular assumption that men's bodies are more naturally athletic."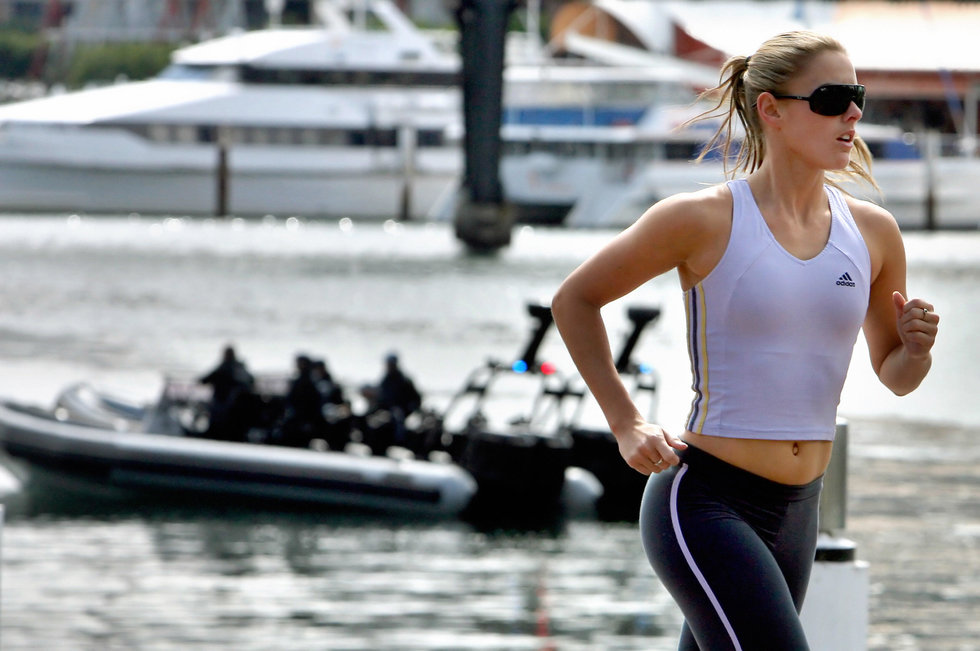 Women's bodies have a higher oxygen uptake than men, leaning to better athletic performance. Credit: Getty Images.
Previous studies found consistently that men's bodies outperformed women's. But those all used older adults or children as subjects. This is the first time young, healthy adults have been studied in terms of oxygen uptake, which is defined as the amount of oxygen the body can absorb and use in a minute's time. It's the standard metric for evaluating aerobic fitness.
"We hypothesized that young men would have faster aerobic system dynamics in response to the onset of exercise than women," study authors wrote. 18 participants volunteered, 9 men and 9 women. The two groups were similar in things like age and weight. Each was healthy and active, and engaged in similar levels of aerobic exercise, regularly.
During the study, volunteers were asked to take part in an incremental treadmill exercise meant to raise their breathing and heart rate. Next, they participated in three moderate-intensity exercises. Researchers wrote in their report, "These results indicated that the peripheral and pulmonary oxygen extraction dynamics were remarkably faster in women."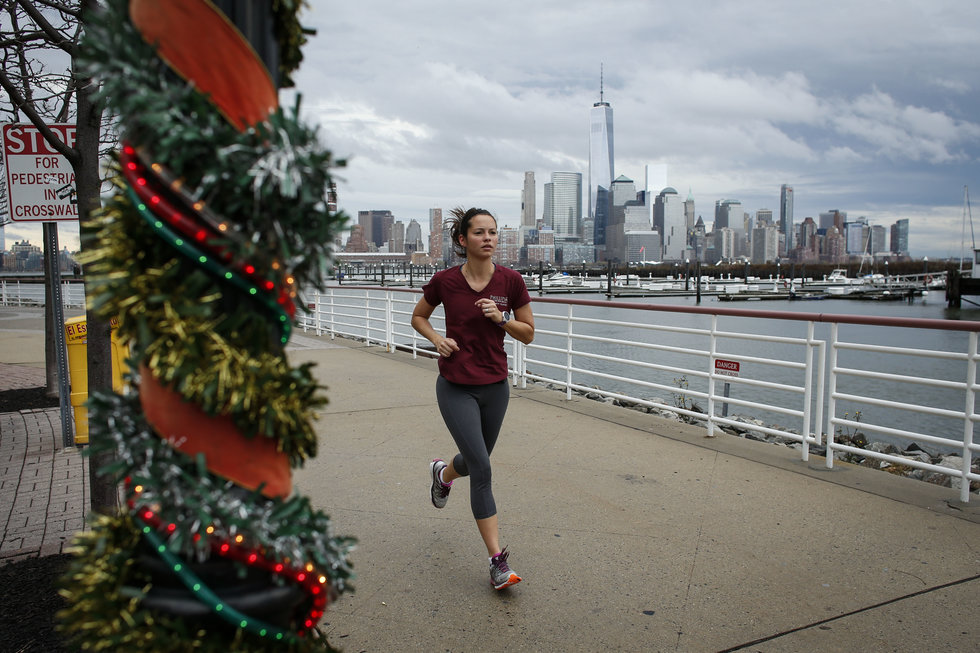 Women may actually be more physically resilient due to a greater oxygen uptake. Credit: Getty Images.
Women circulated oxygen in their systems 30% faster than men. A quicker oxygen uptake means less muscle fatigue and better overall performance. Moreover, some studies suggest it could make one more mentally and physically resilient in the face of a tough workout.
Health Sciences Professor Richard Hughson was a co-author on the study. "We found that women's muscles extract oxygen from the blood faster," he said, "which, scientifically speaking, indicates a superior aerobic system." As for the implications, besides female bragging rights, Dr. Beltrame said, "It could change the way we approach assessment and athletic training down the road."
Another common misconception about fitness is that it's only good for the body. The impacts on the brain are significant too. It might even make you more creative. To find out more, click here:
A federal judge ruled that the Trump administration likely violated the reporter's Fifth Amendment rights when it stripped his press credentials earlier this month.
WASHINGTON, DC - NOVEMBER 16: CNN chief White House correspondent Jim Acosta (R) returns to the White House with CNN Washington bureau chief Sam Feist after Federal judge Timothy J. Kelly ordered the White House to reinstate his press pass November 16, 2018 in Washington, DC. CNN has filed a lawsuit against the White House after Acosta's press pass was revoked after a dispute involving a news conference last week. (Photo by Alex Wong/Getty Images)
Politics & Current Affairs
Acosta will be allowed to return to the White House on Friday.
The judge described the ruling as narrow, and didn't rule one way or the other on violations of the First Amendment.
The case is still open, and the administration may choose to appeal the ruling.
Progressive America would be half as big, but twice as populated as its conservative twin.
Image: Dicken Schrader
Strange Maps
America's two political tribes have consolidated into 'red' and 'blue' nations, with seemingly irreconcilable differences.
Perhaps the best way to stop the infighting is to go for a divorce and give the two nations a country each
Based on the UN's partition plan for Israel/Palestine, this proposal provides territorial contiguity and sea access to both 'red' and 'blue' America
New research identifies an unexpected source for some of earth's water.
Surprising Science
A lot of Earth's water is asteroidal in origin, but some of it may come from dissolved solar nebula gas.
Our planet hides majority of its water inside: two oceans in the mantle and 4–5 in the core.
New reason to suspect that water is abundant throughout the universe.
Big think's weekly newsletter.
Get smarter faster from the comfort of your inbox.
See our newsletter privacy policy
here
Most Popular
Most Recent
Big think's weekly newsletter.
Get smarter faster from the comfort of your inbox.
See our newsletter privacy policy
here
© Copyright 2007-2018 & BIG THINK, BIG THINK EDGE,
SMARTER FASTER trademarks owned by The Big Think, Inc. All rights reserved.