There's a loneliness epidemic in the U.S. and it's getting worse
It's ironic that although we're more connected than ever before, we're lonelier than ever, too.
27 May, 2018
I'm going through a divorce. It's amicable, mature, and adult. We just don't work together as a couple anymore, but we'll try and remain friends. As a writer, I work from home. I'm alone all day and now, no one is coming home at night. As a result, I'm taking great pains to be social, to go out, to see friends and family, to make phone calls, and to avoid social isolation. There's no shame in admitting as much, although our rugged individualist society may look down on opening up about such things, especially as a straight male. Aren't we supposed to be stoic mavericks, able to set out on our own, without anyone's help at all? Turns out, not so much.
---
In fact, staying connected is the healthiest thing to do, and not just psychologically. According to a 2014 University of Chicago study, loneliness can have a significant negative impact on physical health. It can increase the rate of atherosclerosis—the hardening of the arteries, increase the risk of high blood pressure and stroke, and decrease retention, which can even hurt learning and memory. What's more, the lonely often make worse life choices and are more prone to substance abuse.
Some research suggests loneliness is worse for you than smoking or obesity. It can even increase the risk of type 2 diabetes. Seniors are often the focus. Those who face social isolation actually see a 14% increased risk of premature death.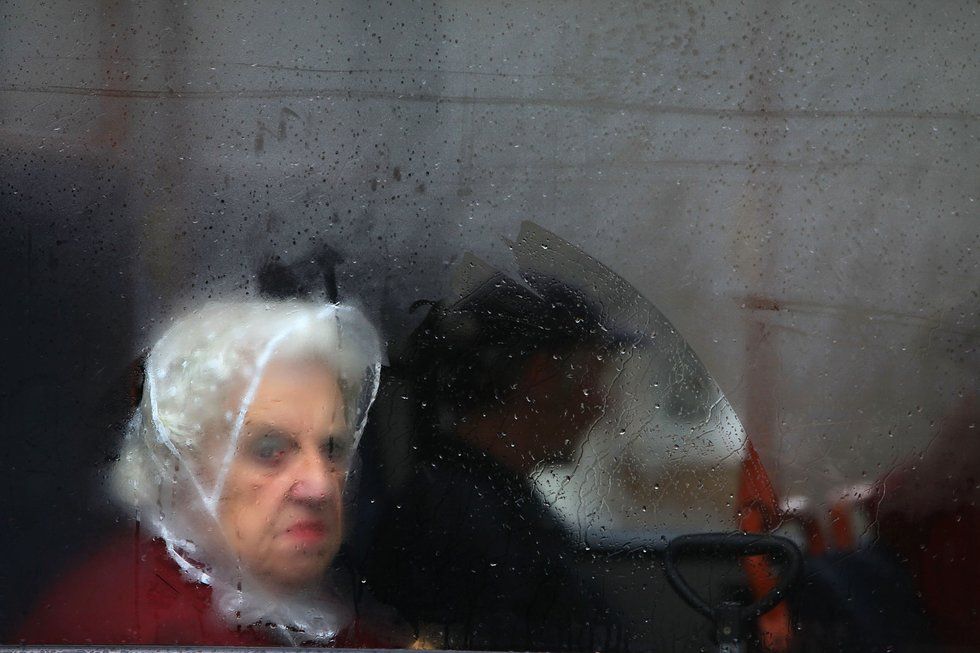 Surprisingly, the elderly aren't the most lonely. Image Credit: Getty Images.
Global health services company Cigna recently teamed up with market research firm Ipsos, to investigate loneliness in America. They conducted a nationwide survey, which found that 47% of Americans lacked meaningful interpersonal interactions with a friend or family member on a daily basis. 43% reported having weak relationships, experiencing feelings of isolation, and an overall lack of companionship. 46% said they felt lonely often, while 47% reported feeling left out.
27% said no one really understood them. 20% rarely felt close to anyone and 18% felt like there was no one they could talk to. Researchers utilized the UCLA Loneliness Scale, a well-regarded metric. The scale runs between a score of 20 and 80. 43 and above is considered lonely. The average score for an American was 44, according to the Cigna survey. It's ironic that we're more connected than ever before, and yet lonelier than ever.
Humans are social creatures and texting doesn't replace offline, face-to-face interaction. This is evident by the fact that the loneliest generation isn't the elderly but the young. Gen Z (ages 18-22), the most connected generation in history, are also in worse health than all older generations. Social media, rather than relieving the issue, has exasperated it. Those who never used social media scored 41.7 on the UCLA loneliness scale, while heavy users scored a 43.5. Housing trends too are an issue. More Americans today are living alone than ever before.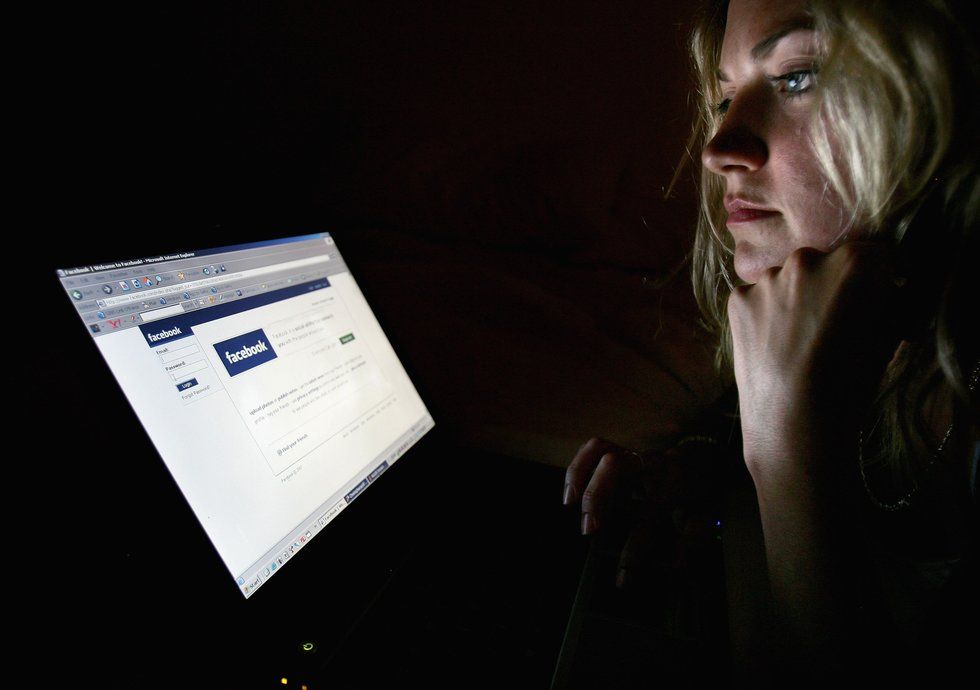 Social media use may be exasperating the loneliness epidemic. Image credit: Getty Images.
President and chief executive officer of Cigna David M. Cordani, said in a statement,
We view a person's physical, mental, and social health as being entirely connected. It's for this reason that we regularly examine the physical, mental, and social needs of our people and the communities they live in. In analyzing this closely, we're seeing a lack of human connection, which ultimately leads to a lack of vitality – or a disconnect between mind and body. We must change this trend by reframing the conversation to be about 'mental wellness' and 'vitality' to speak to our mental-physical connection. When the mind and body are treated as one, we see powerful results.

The survey does make some suggestions. There's a balance one needs to strike among three particular life aspects: staying socially connected, getting regular exercise, and getting enough sleep. Americans seem to be missing the mark on all of these, throwing all their weight against their career and then, familial responsibilities, leaving little time for much else.
Though many single parents believe they get all the interaction they need from being with their children, the survey claims this doesn't count. In fact, interacting only with children can increase loneliness. All things are connected it seems. Those who have meaningful interpersonal interactions regularly sleep better, and are more prone to getting more exercise, the survey finds.
To learn more about the health impacts of loneliness, click here:
Former president of the ACLU Nadine Strossen discusses whether our society should always defend free speech rights, even for groups who would oppose such rights.
Sponsored by Charles Koch Foundation
Former ACLU president Nadine Strossen understands that protecting free speech rights isn't always a straightforward proposition.
In this video, Strossen describes the reasoning behind why the ACLU defended the free speech rights of neo-Nazis in Skokie, Illinois, 1977.
The opinions expressed in this video do not necessarily reflect the views of the Charles Koch Foundation, which encourages the expression of diverse viewpoints within a culture of civil discourse and mutual respect.
A new paradigm for machine vision has just been demonstrated.
Technology & Innovation
Scientists have invented a way for a sheet of glass to perform neural computing.
The glass uses light patterns to identify images without a computer or power.
It's image recognition at the speed of light.
A consortium of scientists and engineers have proposed that the U.S. and Mexico build a series of guarded solar, wind, natural gas and desalination facilities along the entirety of the border.
Credit: Purdue University photo/Jorge Castillo Quiñones
Politics & Current Affairs
The proposal was recently presented to several U.S. members of Congress.
The plan still calls for border security, considering all of the facilities along the border would be guarded and connected by physical barriers.
It's undoubtedly an expensive and complicated proposal, but the team argues that border regions are ideal spots for wind and solar energy, and that they could use the jobs and fresh water the energy park would create.
"A monkey has been able to control a computer with its brain," Musk said, referring to tests of the device.
Neuralink
Technology & Innovation
Neuralink seeks to build a brain-machine interface that would connect human brains with computers.
No tests have been performed in humans, but the company hopes to obtain FDA approval and begin human trials in 2020.
Musk said the technology essentially provides humans the option of "merging with AI."