Scientists May Have Discovered What Causes Migraines and a Path toward a Cure
1 in 7 people get them, and there is no cure. Now researchers are one step closer to what causes migraines, and how best to manage them.
13 July, 2016
Those who get migraines know how painful and debilitating they can be. In extreme cases, they can take you out of commission for days. One in seven suffer from them, making migraines the third most common illness in the world. Symptoms include a pounding headache, sometimes on one side of the head, nausea, vomiting, and sensitivity to light and sound.
---
A laundry list of causes and triggers have been implicated including genetics, eating certain foods, lack of sleep, hormonal changes, neurological issues, and much more. Though there have been lots of indicators, medical science has been stumped as to what causes them, which has made the development of new therapies difficult. Now, according to a group of scientists at the International Headache Genetics Consortium (IHGC), the cause has most likely been discovered. It all has to do with blood flow. Specifically, blood vessels within the brain becoming restricted may be what causes migraines.
There has been a long running debate as to whether migraines are caused by a neurological problem or a vascular one—having to do with circulation. This study, published in the journal Nature Genetics, is likely to put the controversy to rest, and help researchers develop novel approaches to treat the condition. 59,674 migraine sufferers and 316,078 controls, or those who didn't get the headaches, participated. They hailed from 12 different countries. All participants were part of previous studies, where they had their DNA or genome scanned.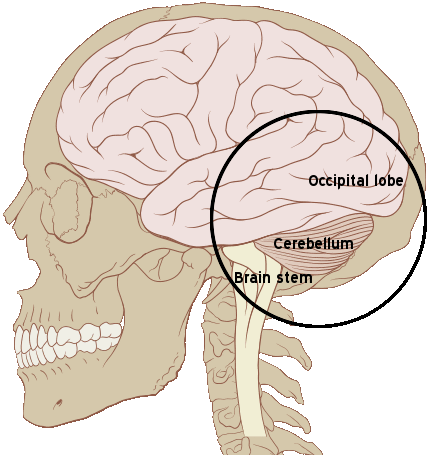 The part of the brain where migraines originate.
Researchers identified 38 specific genes or loci tied to migraines, 28 of which had never been implicated before. What's interesting is these same genes are associated with other forms of illness, all in the realm of vascular disease. Due to this, researchers believe blood vessel problems are at the heart of migraines.
Aarno Palotie is the leader of the IHGC. He is also associated with the Center for Human Genome Research at Massachusetts General Hospital, in Boston, and at the Broad Institute of MIT and Harvard. Palotie hailed the discovery. He also said the IHGC's approach was necessary in achieving it. "Because all of these variants modify the disease risk only slightly, the effect could only be seen when this large amount of samples became available." Migraines have been difficult to treat. Symptoms and severity run the spectrum, and drugs effective in some patients, have been less potent, or even ineffective in others. Now, researchers have a place to start for developing new drugs, which must somehow target the "regulation of vascular tone." John-Anker Zwart is another member of IHGC. He hails from the Oslo University Hospital in Norway.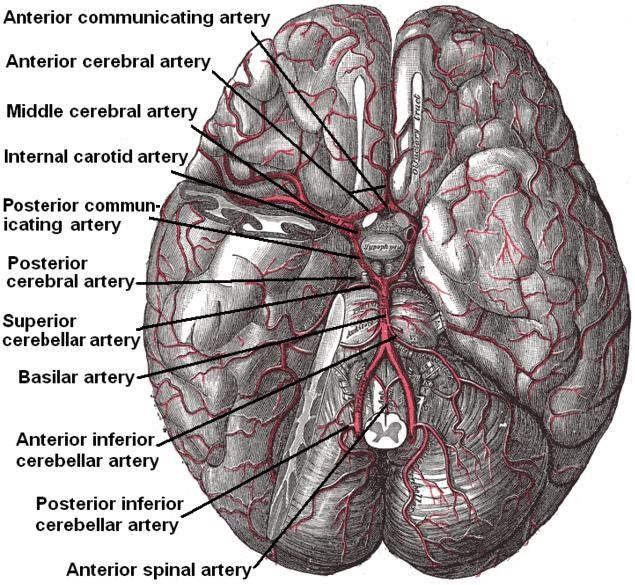 The vasculature of the brain. This may be where migraines originate. 
Zwart said, "These genetic findings are the first concrete step towards developing personalized, evidence-based treatments for this very complex disease." He added, "In the future, we hope this information can be utilized in dividing the patients into different genetic susceptibility groups for clinical drug trials, thus increasing the chances of identifying the best possible treatment for each subgroup."
Previous studies implicated brain tissue genes. But researchers here say that those studies may not have used enough tissue samples. Another neurological theory was that it had something to do with ion channels in the central nervous system (CNS). This was thought to be an area that warranted more study, until now.
The authors of the IHGC study say that the widespread sharing of data played a critical role in this discovery. Palotie said, "We simply can't overstate the importance of international collaboration when studying genetics of complex, common diseases." More studies will now be conducted to understand the pathogenesis or development of migraines and what role each gene plays, in order to find entryways suitable for therapeutic intervention.
If you get migraines, click here to learn how to prevent them: 
Upstreamism advocate Rishi Manchanda calls us to understand health not as a "personal responsibility" but a "common good."
Sponsored by Northwell Health
Upstreamism tasks health care professionals to combat unhealthy social and cultural influences that exist outside — or upstream — of medical facilities.
Patients from low-income neighborhoods are most at risk of negative health impacts.
Thankfully, health care professionals are not alone. Upstreamism is increasingly part of our cultural consciousness.
The Bajau people's nomadic lifestyle has given them remarkable adaptions, enabling them to stay underwater for unbelievable periods of time. Their lifestyle, however, is quickly disappearing.
Wikimedia Commons
Culture & Religion
The Bajau people travel in small flotillas throughout the Phillipines, Malaysia, and Indonesia, hunting fish underwater for food.
Over the years, practicing this lifestyle has given the Bajau unique adaptations to swimming underwater. Many find it straightforward to dive up to 13 minutes 200 feet below the surface of the ocean.
Unfortunately, many disparate factors are erasing the traditional Bajau way of life.
We explore the history of blood types and how they are classified to find out what makes the Rh-null type important to science and dangerous for those who live with it.
Abid Katib/Getty Images
Surprising Science
Fewer than 50 people worldwide have 'golden blood' — or Rh-null.
Blood is considered Rh-null if it lacks all of the 61 possible antigens in the Rh system.
It's also very dangerous to live with this blood type, as so few people have it.
An innovation may lead to lifelike evolving machines.
Shogo Hamada/Cornell University
Surprising Science
Scientists at Cornell University devise a material with 3 key traits of life.
The goal for the researchers is not to create life but lifelike machines.
The researchers were able to program metabolism into the material's DNA.
Big think's weekly newsletter.
Get smarter faster from the comfort of your inbox.
See our newsletter privacy policy
here
Most Popular
Most Recent
Big think's weekly newsletter.
Get smarter faster from the comfort of your inbox.
See our newsletter privacy policy
here
© Copyright 2007-2019 & BIG THINK, BIG THINK EDGE,
SMARTER FASTER trademarks owned by The Big Think, Inc. All rights reserved.