Have Researchers Found What Causes Autism, Even How to Prevent It?
3.5 million Americans have ASD today, and the rate has been increasing since the year 2000. Experts aren't sure why. But a new study offers insights on how autism develops and what might be done to prevent it.
23 June, 2016
One in 68 children today have autism spectrum disorder (ASD). That equates to about 3.5 million Americans. What's more, the rate of children born with autism has increased significantly since the year 2000. Prevalence has gone from 6% of all births in 2002 to 15% in 2010. Boys are far more likely than girls to develop autism, and Caucasians more prone than Hispanics or African-Americans.
---
The condition is typified with speaking later than normal children or having trouble with speech, difficulty grasping abstract concepts, and a lack of social skills. Social anxiety and social immaturity are common as well. This is a wide and varied spectrum, running from those with an ever so slight deficit — some of the strongest minds of Silicon Valley are said to have ASD — to those who are severely disabled.
Experts say the best thing to do with children who are nonverbal at age two or three is to look into early intervention. Most children are diagnosed late, by age four. But autism can be diagnosed as early as 18 months. There is no medical test. The doctor merely evaluates the child through behavior and development assessments. The earlier a child is diagnosed, the better off they are.
Unfortunately, no one knows what causes it or why it has become more prevalent. But a new study may have discovered the origins of autism, and perhaps what can be done to prevent it. Researchers at Baylor College of Medicine hypothesized that the absence of a certain gut bacteria might be causing autism-like behavior in mice.  
Mauro Costa-Mattioli was the senior author of this study. He is a neuroscientist at the college. New findings on the microbiome—thousands of colonies of bacteria which inhabit the gut, suggest that they may have more to do with brain chemistry than we realize. Studies have shown how different kinds of beneficial gut bacteria influence different body systems such as digestion, brain chemistry, the immune system, metabolism, and so many others.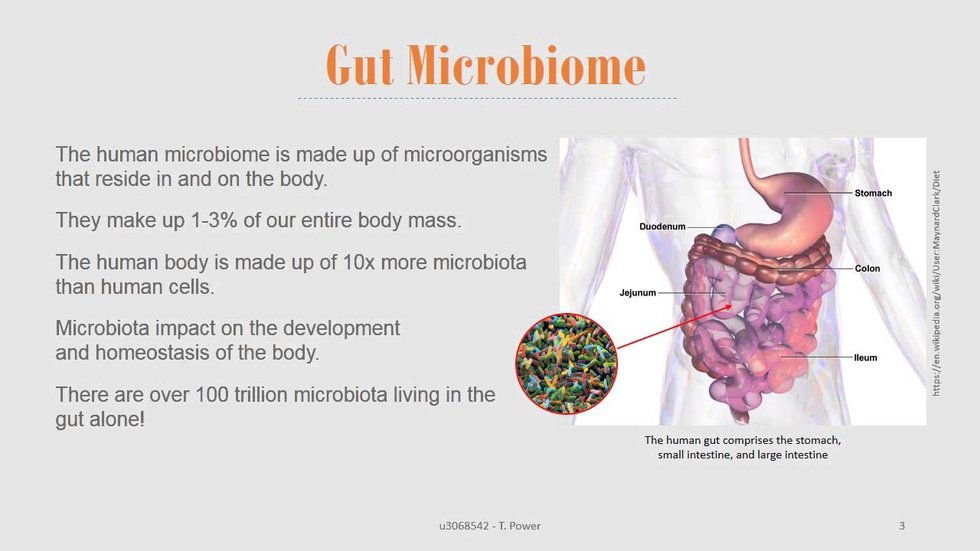 On another front, epidemiological studies show that during pregnancy, maternal obesity increases the risk of ASD. Babies adopt their mother's microbiome during childbirth. The so-called obesity epidemic, which began to take off in 2000, could explain the rate of autism's increase, as they have had a similar trajectory. In yet another study, obesity itself was linked to the lack of a crucial gut bacteria. In fact, those with ASD often report chronic gastrointestinal symptoms, which are also common in those whose microbiome has been depleted.
For the Baylor College team to test their theory, researchers fed a number of pregnant mice a high-fat diet several times a day, and another group a normal one. Next, they used gene sequencing to discover what the bacterial composition of each mouse's gut was. According to first author Shelly Buffington, the two groups had remarkably different microbiomes. She's a postdoctoral fellow at the university. Buffington said, "The sequencing data was so consistent that by looking at the microbiome of an individual mouse we could predict whether its behavior would be impaired."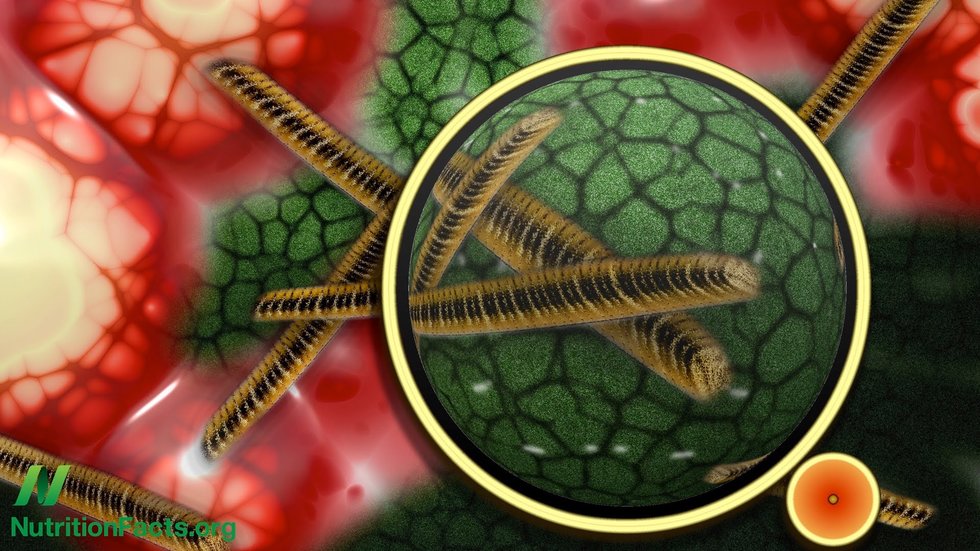 Artist's rendition of helpful gut bacteria. 
60 female mice were fed a high fat diet several times a day. This was the equivalent to eating fast food every day for lunch and dinner. The mice were then bred twice daily. Once born, the offspring stayed with the mother for three weeks. Afterward, they were weaned onto a healthy diet. After a month, the offspring showed behavioral deficits.
Next, the microbiomes of the offspring were tested. Since mice routinely eat each other's feces, researchers found that impaired mice, who were three weeks old, quickly acquired the gut bacteria of their neighbors by week four, and started to lose their tendency toward social isolation. From there, researchers wondered which bacteria exactly helped normalize social behavior. Fecal-transplant therapy in those who displayed social deficits saw symptoms lessen or evaporate.
Following that, the research team wanted to know exactly which gut bacteria was responsible. To do so, they performed a "whole-genome shotgun sequencing." They found that gut bacteria was nine times scarcer in mice born to a mother who ate a high-fat diet. Then they identified it, the specific bacteria who absence may cause autism, Lactobacillus reuteri.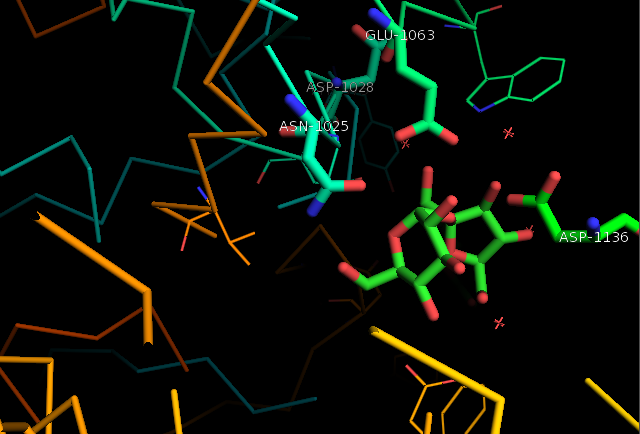 Model of gut bacteria L. reuteri.
They cultured the bacteria, and introduced it into the water of socially deficient mice. Researchers found that with this single strain, social behavior improved dramatically. Even so, other symptoms such as anxiety were not alleviated. Looking into it further, they found that L. reuteri promoted the production of oxytocin. Known as the bonding hormone, oxytocin plays a major role in humans, helping mothers bond to newborns and men and women to each other, when falling in love. It is also known to play a role in the social behavior associated with autism.
Researchers surmise that the reward system of the brain is where ASD-related social impairment originates. They also believe that restoring the gut bacteria responsible for oxytocin promotion helps to normalize synaptic function in that area of the brain. Though mice are admittedly far different from humans, since it was a human bacterial species that restored the mice, researchers believe that a probiotic therapy may treat neurodevelopmental disorders, such as ASD. Costa-Mattioli said he has a gut feeling about it.
To learn more about ASD click here: 
Swipe right to make the connections that could change your career.
Getty Images
Sponsored
Swipe right. Match. Meet over coffee or set up a call.
No, we aren't talking about Tinder. Introducing Shapr, a free app that helps people with synergistic professional goals and skill sets easily meet and collaborate.
For Damien Echols, tattoos are part of his existential armor.
Top Video Splash
In prison Damien Echols was known by his number SK931, not his name, and had his hair sheared off. Stripped of his identity, the only thing he had left was his skin.
This is why he began tattooing things that are meaningful to him — to carry a "suit of armor" made up the images of the people and things that have significance to him, from his friends to talismans.
Echols believes that all places are imbued with divinity: "If you interact with New York City as if there's an intelligence behind... then it will behave towards you the same way.".
She met mere mortals with and without the Vatican's approval.
Strange Maps
For centuries, the Virgin Mary has appeared to the faithful, requesting devotion and promising comfort.
These maps show the geography of Marian apparitions – the handful approved by the Vatican, and many others.
Historically, Europe is where most apparitions have been reported, but the U.S. is pretty fertile ground too.
Even some teachers suffer from anxiety about math.
Image credit: Getty Images
Mind & Brain
I teach people how to teach math, and I've been working in this field for 30 years. Across those decades, I've met many people who suffer from varying degrees of math trauma – a form of debilitating mental shutdown when it comes to doing mathematics.

Big think's weekly newsletter.
Get smarter faster from the comfort of your inbox.
See our newsletter privacy policy
here
Most Popular
Most Recent
Big think's weekly newsletter.
Get smarter faster from the comfort of your inbox.
See our newsletter privacy policy
here
© Copyright 2007-2018 & BIG THINK, BIG THINK EDGE,
SMARTER FASTER trademarks owned by The Big Think, Inc. All rights reserved.