Napping Just as Good as Cramming for Last Minute Studying
"Don't stress yourself out just cramming some information into your head. Taking a nap is just as good," says an academic sleep researchers about a recent study.
18 November, 2016
I remember cramming for finals back in college. No stranger to procrastination, I pulled many an all-nighter, yet somehow, still managed to get good grades. According to a new study, I wasted my time. I would have done just as well, maybe even better, if I had gotten some sleep instead. Not only that, but a little sleep may have helped me retain what I learned longer.
---
We think of napping as a passive, lazy disregarded for our responsibilities. If we see a student we know who has a midterm looming, taking a nap, we think he or she is goofing off. But the brain processes information while we sleep, making a nap an essential part of the studying process.
Whether or not teachers, professors, or parents will see it that way is another matter. Dr. James Cousins was the study's lead author. He and fellow researchers at Duke-NUS Medical School in Singapore, discovered that napping could help achieve scholastic success. Cousin's advice to students, "Don't stress yourself out just cramming some information into your head. Taking a nap is just as good." Here's some more fuel for the argument. Einstein, John F. Kennedy, and Winston Churchill are among history's most famous nappers, each of them choosing to snooze in the afternoon.
Cousins and his team recruited 72 student volunteers, to find out which activity was better to take part in right before an exam. Participants sat through lectures regarding different crab and ant species. The students learned about each creature's diet, what climate they lived in, and their habitat. Next, the volunteers were given an 80 minute period during which time they could choose to study, watch a movie, or take a nap. Another 80 minutes of lecture followed. Then, students were given an exam containing 360 questions, covering all the material they had learned.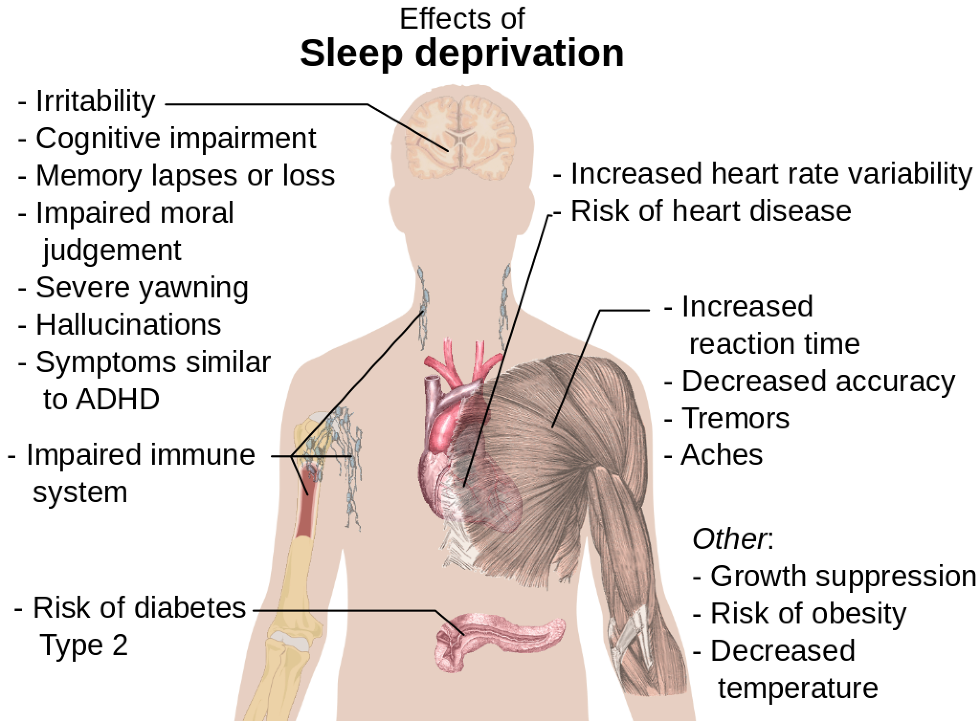 More an Americans, especially students run on a serious sleep deficit nowadays, hurting their health and cognition.
Those who napped during their free period ended up getting higher test scores than both other groups, Dr. Cousins said. A second exam was given to the same students one week later, and once again nappers scored highest. Meanwhile, crammers did better than movie watchers on the first test. But on the second, the two groups' scores were nearly identical. "It could indicate that cramming information might be good in the short term," Cousins said. "But in the long run, the benefits might not be that great."
A 2015 study out of Brandeis University, discovered that memory neurons inside the brain store short-term memories in our long-term memory banks. This process occurs while we are asleep. Though sleep is still largely a mystery, it is thought that memory neurons are the ones that put us to asleep. Since the brain cannot consolidate new information without it, learning without proper sleep in its aftermath is difficult. So our memory and learning capability are very much dependent on a good night's rest.
This comes in an era when Americans report rampant sleep deprivation, teens especially. Running on a sleep deficit is terrible for mood, hormone production, the immune system, and learning. In fact, one study found that a lack of sleep can increase the likelihood of forming false memories, undermining a student's best efforts. 
Hammering information in your brain may make some sense. "With any memory, the more you recall it, the stronger the memory trace," Cousins told the New Scientist. But sleep helps the memory consolidate learning. Those who aren't well rested may actually be sabotaging their own efforts. More research is necessary, as statistically speaking, there wasn't much difference between nappers and crammers. Napping was as effective as cramming according to the data, but may be even more so.
How would you feel if you knew that napping on the job was alright? For Dr. Cousins and his colleagues, it's a reality. The researcher said a nap during the afternoon slump, which for most people is around two or three o'clock, is the best thing to recharge your batteries and imprint whatever you've learned. In his lab, "Napping is encouraged," Cousins said.
To learn more about the power of sleep, click here: 
--
Swipe right to make the connections that could change your career.
Getty Images
Sponsored
Swipe right. Match. Meet over coffee or set up a call.
No, we aren't talking about Tinder. Introducing Shapr, a free app that helps people with synergistic professional goals and skill sets easily meet and collaborate.
Despite incredible economic growth, it is not necessarily an investor's paradise.
Videos
China's stock market is just 27 years old. It's economy has grown 30x over that time.
Imagine if you had invested early and gotten in on the ground floor.
Actually, you would have lost money. Here's how that's possible.
Moans, groans, and gripes release stress hormones in the brain.
popular
Could you give up complaining for a whole month? That's the crux of this interesting piece by Jessica Hullinger over at Fast Company. Hullinger explores the reasons why humans are so predisposed to griping and why, despite these predispositions, we should all try to complain less. As for no complaining for a month, that was the goal for people enrolled in the Complaint Restraint project.
Participants sought to go the entirety of February without so much as a moan, groan, or bellyache.
Videos
Facebook and Google began as companies with supposedly noble purposes.
Creating a more connected world and indexing the world's information: what could be better than that?
But pressure to return value to shareholders came at the expense of their own users.
Big think's weekly newsletter.
Get smarter faster from the comfort of your inbox.
See our newsletter privacy policy
here
Most Popular
Most Recent
Big think's weekly newsletter.
Get smarter faster from the comfort of your inbox.
See our newsletter privacy policy
here
© Copyright 2007-2018 & BIG THINK, BIG THINK EDGE,
SMARTER FASTER trademarks owned by The Big Think, Inc. All rights reserved.