Millennials are at higher risk for mental health issues. This may be why.
The results are higher levels of anxiety, depression, and even thoughts of suicide.
08 January, 2018
Credit: Pixababy.
Millennials are experiencing higher levels of anxiety, depression, and thoughts of suicide than generations past. Many reasons have been offered but none definitive, until now. A new study finds that this generation carries much higher levels of perfectionism, and that these elevated expectations may be to blame. British researchers came to these conclusions, which were published in the journal Psychological Bulletin.
---
Since the 1980s, governments and their adjacent societies in the US, UK, and Canada, have focused on individual improvement, both in the economic and social sphere. Since then, people in these countries have been working on themselves, forever striving for self-improvement, particularly in the forms of higher educational and career attainment, and better social standing. But what cost comes with putting all that emphasis on individual achievement?
According to Thomas Curran, from the University of Bath and Andrew Hill, of York St. John University, the results are being seen with this latest generation, the Millennials (ages 18-35). This generation feels overburdened with a perfectionist streak unknown to their parents or grandparents.
In their paper, researchers define perfectionism as "a combination of excessively high personal standards and overly critical self-evaluations." It isn't simple perfectionism doing Millennials in but "multidimensional perfectionism," meaning these young adults feel pressure to measure up to an ever-growing number of criteria. Striving to reach impossible standards increases the risk of anxiety, depression, an eating disorder, and even suicidal ideation.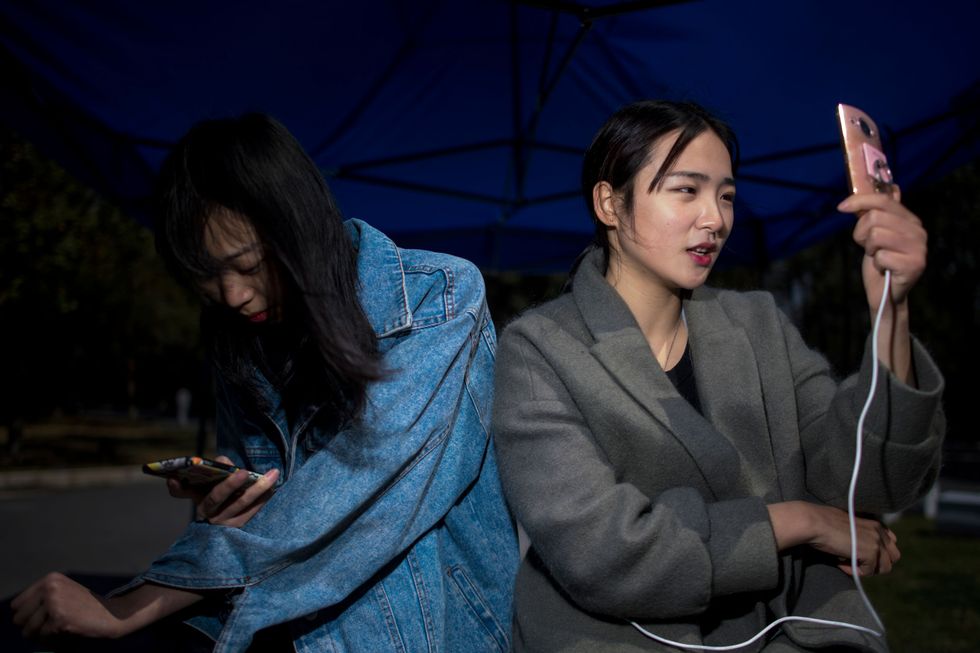 Millennials are more perfectionist than the past two generations, and this may be leading to higher incidents of mental health issues. Credit: Getty Images.
To conduct the study, researchers recruited 41,641 college students in the US, the UK, and Canada. Each completed a metric known as the Multidimensional Perfectionism Scale. This tests for three different types.
The first is self-oriented perfectionism, which is an irrational need for one's self to reach an overly ambitious goal. The second is socially prescribed perfectionism or pressure from others to achieve the loftiest of heights, and the third is other-oriented perfectionism, or having unrealistic expectations of others. This study also looked at how perfectionism has changed over decades, beginning in the 1980s.
The data revealed that Millennials experience all three types of perfectionism, and these scores were higher than with college students in the past. Comparing this with scores from past cohorts, Hill and Curran found that self-oriented perfectionism increased 10% from 1989 to 2016. External pressure perfectionism increased 33% in that same time period. And external perfectionism shot up 16%.
So why the increase? Greater competitiveness, a continued focus on individualism, and overbearing and anxious parents may be why. Higher educational demands and the need to find a job that earns a significant salary, also lead to an inflated need for perfection.
Neoliberal meritocracy itself in this view, comes at a cost. "Meritocracy," Curran said, "places a strong need for young people to strive, perform, and achieve in modern life. Young people are responding by reporting increasingly unrealistic educational and professional expectations for themselves. As a result, perfectionism is rising among millennials."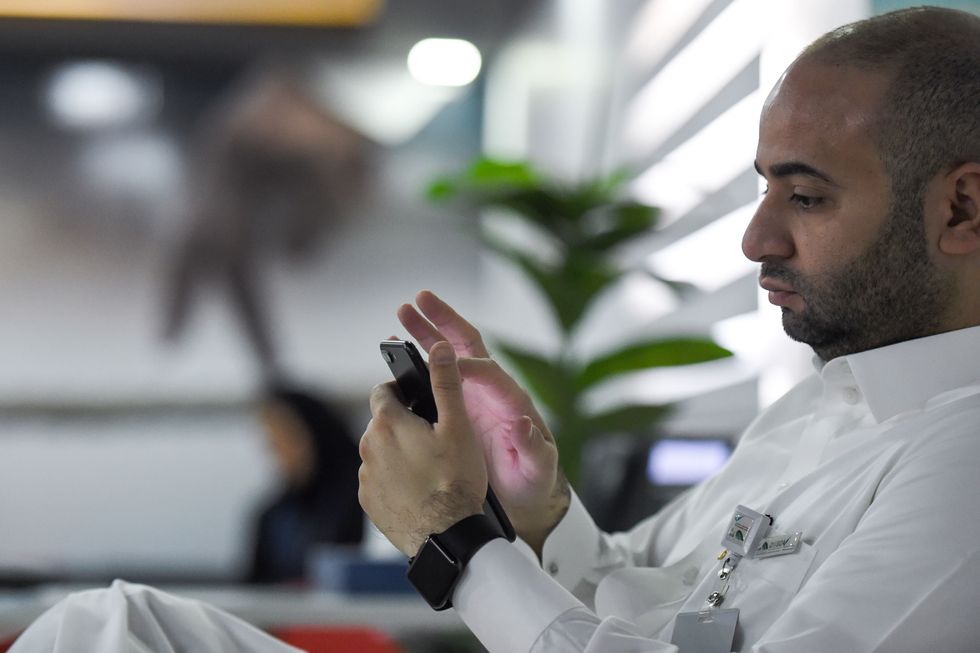 Social media may also be playing a role. Credit: Getty Images.
In 1976, 50% of high school seniors said they planned to graduate from college. By 2008, 80% planned on doing so. "These findings suggest that recent generations of college students have higher expectations of themselves and others than previous generations," Curran said. "Today's young people are competing with each other in order to meet societal pressures to succeed and they feel that perfectionism is necessary in order to feel safe, socially connected, and of worth."
Social media too may be exerting its influence. Seeing peers portrayed with perfect bodies, achieving noteworthy goals, or modeling RomCom-worthy relationships, increases feelings of insecurity, and so ramps up competitiveness and the desire to do well. The drawbacks are a propensity toward mental health issues, body issues and even, social isolation. One drawback to the study, it offers few ways to take the pressure off Millennials, besides professors, supervisors, and parents making light of academic and career-oriented tasks, when they instead might turn the screws to increase performance.
Curran and Hill conclude that, "American, Canadian, and British cultures have become more individualistic, materialistic, and socially antagonistic over this period, with young people now facing more competitive environments, more unrealistic expectations, and more anxious and controlling parents than generations before."
Truth is, there is no such thing as perfection. And we learn far more from our failures than we ever do our successes. So instead of trying to be perfect, it might be best to perfect how to learn from the times we come up short.
To learn more, click here:
To create wiser adults, add empathy to the school curriculum.
Sponsored by Charles Koch Foundation
Stories are at the heart of learning, writes Cleary Vaughan-Lee, Executive Director for the Global Oneness Project. They have always challenged us to think beyond ourselves, expanding our experience and revealing deep truths.
Vaughan-Lee explains 6 ways that storytelling can foster empathy and deliver powerful learning experiences.
Global Oneness Project is a free library of stories—containing short documentaries, photo essays, and essays—that each contain a companion lesson plan and learning activities for students so they can expand their experience of the world.
BASE particle physicists have discovered a very precise way to examine antimatter.
The Veil Nebula. Credit: By Jschulman555 - Own work, Wikipedia Commons.
Surprising Science
Thank your lucky stars you're alive. It's truly a miracle of nature. This has nothing to do with spirituality or religion and everything to do with science. Life itself may not be the miracle. Although we haven't found it elsewhere yet, our galaxy alone is so replete with Earth-like planets that, mathematically speaking, one of them must hold life, even if it's just the microbial variety. Intelligent life may be another matter.
Just before I turned 60, I discovered that sharing my story by drawing could be an effective way to both alleviate my symptoms and combat that stigma.
Photo by JJ Ying on Unsplash
Mind & Brain
I've lived much of my life with anxiety and depression, including the negative feelings – shame and self-doubt – that seduced me into believing the stigma around mental illness: that people knew I wasn't good enough; that they would avoid me because I was different or unstable; and that I had to find a way to make them like me.
A joint study by two England universities explores the link between sex and cognitive function with some surprising differences in male and female outcomes in old age.
Mind & Brain
A joint study by the universities of Coventry and Oxford in England has linked sexual activity with higher cognitive abilities in older age.
The results of this study suggest there are significant associations between sexual activity and number sequencing/word recall in men. In women, however, there was a significant association between sexual activity in word recall alone - number sequencing was not impacted.
The differences in testosterone (the male sex hormone) and oxytocin (a predominantly female hormone) may factor into why the male cognitive level changes much more during sexual activity in older age.
Technology & Innovation
Mathematicians studied 100 billion tweets to help computer algorithms better understand our colloquial digital communication.
Scroll down to load more…