Migraines Could Be the Body's Way of Protecting the Brain
We don't know what causes migraines. But this new theory ties a lot of things together.
23 October, 2017
Worldwide, a little over a billion people experience migraine headaches, or around 14% of the world population. Meanwhile, 13% of US adults are affected, which is around 37 million migraine sufferers. Besides the detrimental effect to a person's health and quality of life, migraines account for a loss of $36 billion to the US economy each year. Yet, medical science has failed to locate the source of such headaches or how to cure them.
---
There isn't even a consensus on what might be causing them. Today, we have two prevailing theories. One is something causes the blood vessels in the head to narrow, leading to brain ischemia or an insufficient blood supply, which in turn causes a migraine. The second is an electrical disturbance in the brain.
Now, one researcher in a review published in the journal Headache, offers an entirely different explanation. Dr. Jonathan M. Borkum of the University of Maine says, migraines are a protective mechanism meant to ward off oxidative stress, allowing the brain to protect and repair itself, and shielding it from functional decline.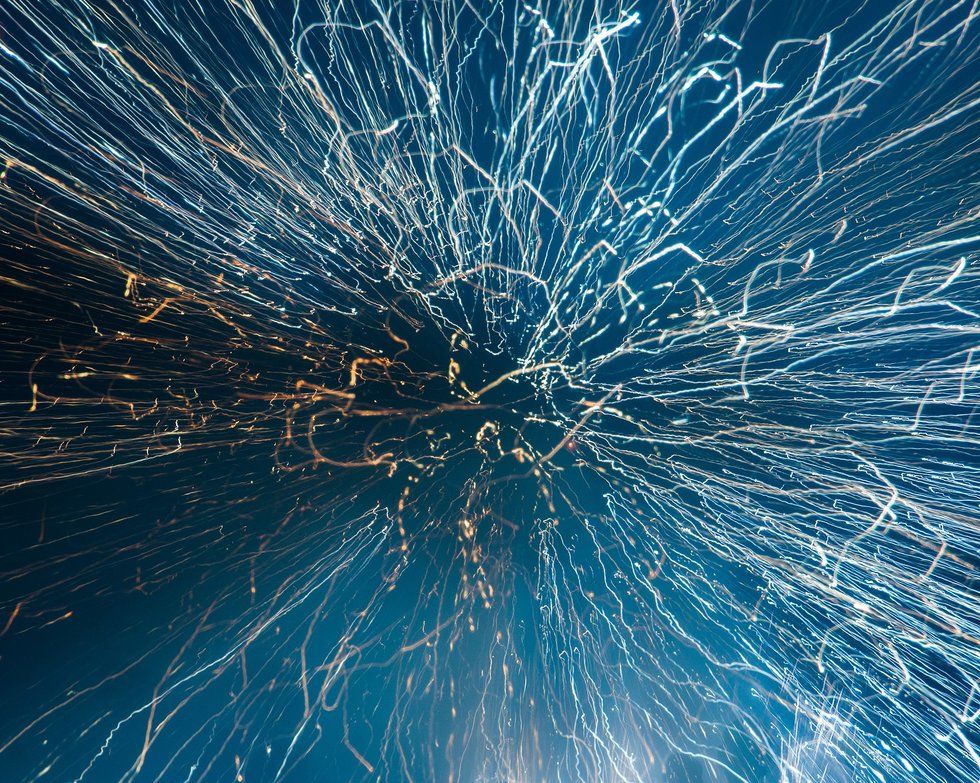 One theory suggests migraines come from abnormal electrical activity in the brain. Credit: inabstracting (#86. Migraine), via Wikimedia Commons.
To understand oxidative stress, you first have to understand free radicals. These are damaging molecules inside the body that are a byproduct of certain metabolic processes. These oxygen-laden molecules have one or more unimpaired electrons. Antioxidants neutralize free radicals, which is why it's so important to get them in your diet. A buildup of free radicals leads to oxidative stress, which can damage the body.
Free radicals steal electrons from the DNA of healthy cells. This damages them, and causes them to steal electrons from one another, which can lead to a chain reaction. Previous studies have shown that migraine sufferers have a high level of oxidative stress. Dr. Borkum reviewed a number of different studies on migraine triggers conducted between 199 and 2014. Triggers include bright lights, loud sounds, disrupted sleep, air pollution, and more. According to Dr. Borkum, such triggers worsen the imbalance between free radicals and the body's defenses against them. In other words, each migraine trigger increases oxidative stress in the brain.
"Oxidative stress is a useful signal of impending harm because a number of unfavorable conditions in the brain can give rise to it," Dr. Borkum told Medical News Today. Usually, symptoms from a disease such as fever, cough, or pain, aren't caused by the disorder or infection itself, but by the body's defenses against it. Dr. Borkum approached migraines in the exact new way, saying that a migraine and the other symptoms that come with it, are actually the body's reaction to oxidative stress.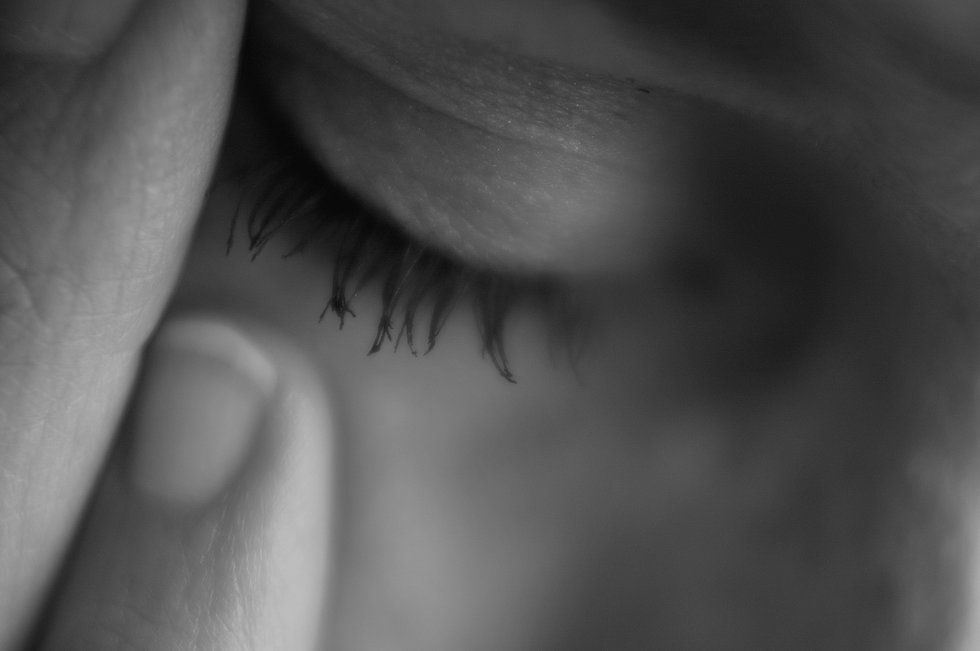 A migraine may be a protective mechanism inside the brain. Credit: r. nial bradshaw. Flickr.  
The process which occurs when a migraine strikes is similar to the body's reaction to a disease. This includes a buildup of antioxidants, a brain-wide release of serotonin, and a decrease in electric activity inside the brain or what's called cortical spreading depression. These actions according to Dr. Bokum, lead to the release of antioxidant enzymes, decreases the production of oxidants, and releases growth factors to protect neurons and stimulate their growth. Dr. Bokum believes these are all protective responses that are part of the same biological mechanism.
He said, "There are feedback loops between these components of a migraine attack that tie them together into an integrated system. Thus, it seems likely that migraine attacks are not simply triggered by oxidative stress, they actively protect and repair the brain from it." Understanding what leads to oxidative stress inside the brain could help researchers come up with more effective methods to treat migraines, or even a cure.
The implications don't stop there. "The existence of an integrated system for protecting and repairing the brain could turn out to be quite useful—for example, we might one day be able to learn from this mechanism how to prevent neurodegenerative diseases," Dr. Borkum said.
To learn more about migraines, click here:
As religious diversity increases in the United States, we must learn to channel religious identity into interfaith cooperation.
Sponsored by Charles Koch Foundation
Religious diversity is the norm in American life, and that diversity is only increasing, says Eboo Patel.
Using the most painful moment of his life as a lesson, Eboo Patel explains why it's crucial to be positive and proactive about engaging religious identity towards interfaith cooperation.
The opinions expressed in this video do not necessarily reflect the views of the Charles Koch Foundation, which encourages the expression of diverse viewpoints within a culture of civil discourse and mutual respect.
Here's why you might eat greenhouse gases in the future.
Technology & Innovation
The company's protein powder, "Solein," is similar in form and taste to wheat flour.
Based on a concept developed by NASA, the product has wide potential as a carbon-neutral source of protein.
The man-made "meat" industry just got even more interesting.
When it comes to sniffing out whether a source is credible or not, even journalists can sometimes take the wrong approach.
Sponsored by Charles Koch Foundation
We all think that we're competent consumers of news media, but the research shows that even journalists struggle with identifying fact from fiction.
When judging whether a piece of media is true or not, most of us focus too much on the source itself. Knowledge has a context, and it's important to look at that context when trying to validate a source.
The opinions expressed in this video do not necessarily reflect the views of the Charles Koch Foundation, which encourages the expression of diverse viewpoints within a culture of civil discourse and mutual respect.