Do Religious States Have a Wider or Narrower Gender Pay Gap?
New report has some surprising findings when it comes to the gender pay gap.
02 November, 2016
The faithful have long argued that religiousness helps safeguard moral order, human rights, and equality. Without it, they argue, inequity rules the day. Yet, a new report by the Economic Policy Institute, calls such claims into question, at least as far as equality is concerned. Those states deemed more religious actually had a larger gender pay gap than those less so, the report found. The most religious states according to an earlier Gallup Poll are Alabama, Louisiana, Mississippi, and Utah. These also had the widest gender pay gap. Washington, D.C. however, had the thinnest.
---
Travis Wiseman, director of the International Business program at Mississippi State University and Nabamita Dutta of the University of Wisconsin, conducted a previous study which reached similar conclusions. They found that an "unconscious bias" existed against women, much like what racial and ethnic minorities face. Though they determined the religiosity influenced economics, and that this was an under-researched correlation, the reasons why were clearer. This report sheds more light on the phenomenon
Across the country on average, for every dollar a man makes per hour, a woman makes $.83 cents. But in more religious states, the gap is larger. In Louisiana, a woman gets paid $.775 cents for every dollar a man makes. In Alabama it's $.792 cents, Mississippi $.835 cents, and in Utah $.753 cents. While in Washington D.C., its $.929 cents per dollar.
The correlation wasn't exact, however. For instance, New Jersey, Connecticut, and Pennsylvania, which are not particularly religious states, had significant gaps. In New Jersey, the rate was $.80 to a man's dollar, in Connecticut $.801 and Pennsylvania, $.79. Meanwhile Tennessee, a religious state, had a far lower pay gap, with women earning $.879 cents to a male counterpart's buck. Service and sales jobs tend to have a lower pay gap. Since many of these are in Tennessee that might explain it.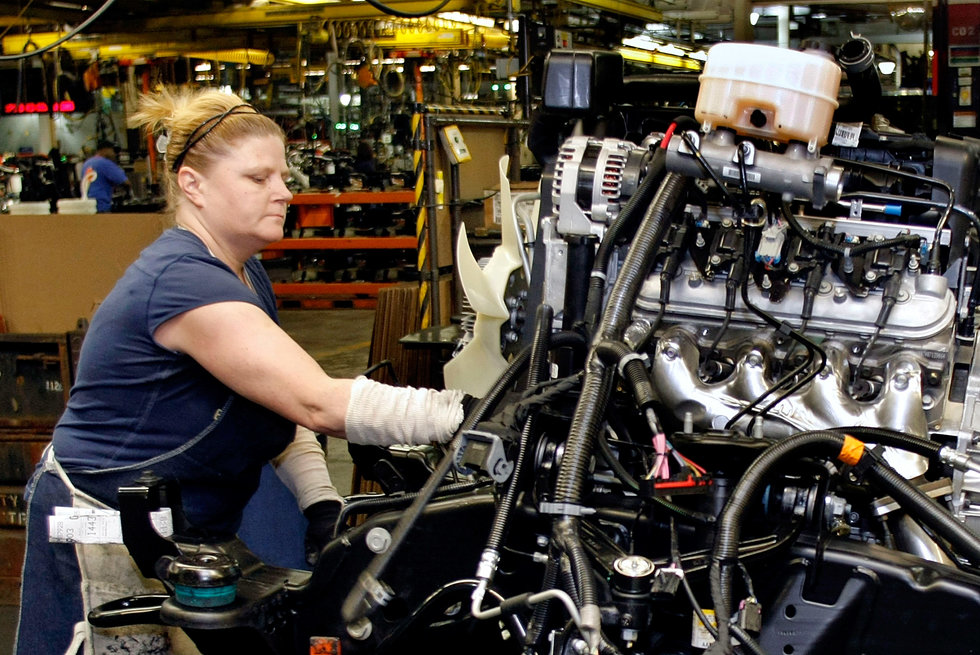 The industries in a state and the types of jobs available also influence the gender pay gap.
In terms of race, white and Asian women saw a greater pay gap than Hispanic and black ones. This had more to do with the fact that white and Asian men tend to earn more. White, non-Hispanic women earned $.90 to a man's dollar, while black women made $.65 and Hispanic women, $.58.
Other factors that affect the gender pay gap include whether it is mostly a rural or urban state, and the type of industry there. Rural states had greater discrepancy than urban ones. Wyoming had a very high gender pay gap for instance, even though it was among one of the least faithful. West Virginia, which is the third most rural state in the country, had an extremely high discrepancy.
So what is causing the gap in religious states? Just as any good parent or teacher knows, children live up or down to expectations. Elise Gould was the principal author on this report. She told Business Insider that a focus on tradition in religion often pushes girls into customary gender roles. How children play is also part of what career they are tracked for. While girls in these states are expected to carry dolls and take part in domestic play, boys build things and take part in more industrious play.
Due to lower expectations for girls in math and science in these states, they are more likely to have lower test scores in these areas, according to a study published in Journal of Economic Perspectives, which Gould's report cited. Those states with a larger pay gap between sexes also had more divergent test scores in science and math between boys and girls.
Alabama, Mississippi, Kentucky, and Tennessee showed the highest discrepancy in scores. With math and science thought of as the realm of boys, girls are persuaded to take up more right brain pursuits, such as the humanities, which tend to pay less and leave more time for traditional female activities, such as child rearing.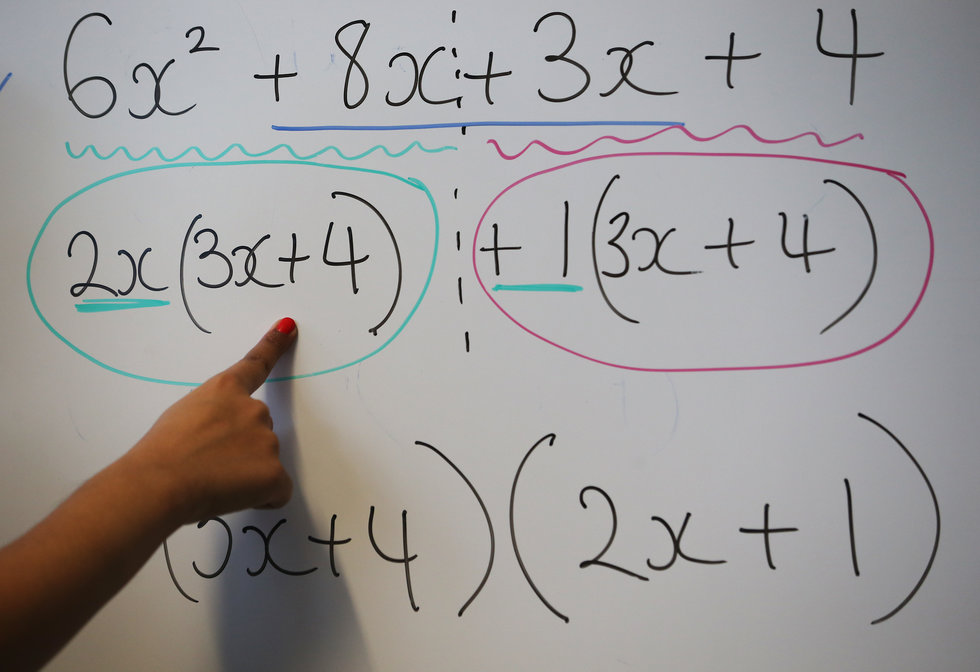 Girls get lower scores in math and science in religious states, where expectations for them may be lower.
Expectation influences girls as they grow to women. Those who tend to pursue a more challenging and prestigious career track tend to come from less religious states, where traditional gender roles are not as entrenched. But that isn't the full story. In careers at the upper echelons of society, the gender pay gap widens.
Women are paid 26% less than their male counterparts at the upper tiers, nationwide. This was a wider chasm than at lower tiers which had a floor, comprised of a minimum wage and other such policies. At lower rungs, women made $.92 to a man's dollar.
Another conclusion, the wage gap wasn't likely to close due to education. At every education level, women were compensated less. Researchers also fortified the significance of the "motherhood penalty." After having a child, a woman's pay lags behind male colleagues and childless female ones, who have achieved the same education level. Yet, no "fatherhood penalty" had been identified.
Such data needs to be examined carefully. Sometimes good news isn't what it seems. A narrowing of the pay gap does not necessarily mean progress, for instance. The gap narrowed significantly in 1979, the report states. Yet, it wasn't due to the fact that women were being paid more. Instead, men's pay had fallen.
So what can women do to close the gap? Join a union for one. Women in unions did do better than non-union workers. Unionized women made $.89 to a male counterpart's greenback, while nonunionized women took home just $.82 cents.
Though traditionally, political action has gained advancements, the report suggests that the best way for women to close the gap was to enter into traditional male-oriented fields. But in such states, they may be fighting an uphill battle, particularly difficult without proper support.
To learn more about the gender pay gap click here: 
Malcolm Gladwell teaches "Get over yourself and get to work" for Big Think Edge.
Big Think Edge
Learn to recognize failure and know the big difference between panicking and choking.

At Big Think Edge, Malcolm Gladwell teaches how to check your inner critic and get clear on what failure is.

Subscribe to Big Think Edge before we launch on March 30 to get 20% off monthly and annual memberships.
Archeologists had been doubtful since no such ship had ever been found.
(Christoph Gerigk/Franck Goddio/Hilti Foundation)
Surprising Science
In 450 BCE, Greek historian Herodotus described a barge that's never been found.
When the ancient port of Thonis-Heracleion was discovered, some 70 sunken ships were found resting in its waters.
One boat, Ship 17, uncannily matches the Herodotus' description.
The blood of horseshoe crabs is harvested on a massive scale in order to retrieve a cell critical to medical research. However, recent innovations might make this practice obsolete.
Credit: Business Insider (video)
Surprising Science
Horseshoe crabs' blue blood is so valuable that a quart of it can be sold for $15,000.
This is because it contains a molecule that is crucial to the medical research community.
Today, however, new innovations have resulted in a synthetic substitute that may end the practice of farming horseshoe crabs for their blood.
The Canadian professor has been on the Joe Rogan Experience six times. There's a lot of material to discuss.
Personal Growth
Jordan Peterson has constantly been in the headlines for his ideas on gender over the last three years.
While on Joe Rogan's podcast, he explains his thoughts on the gender differences in society.
On another episode, Peterson discusses the development of character through competition.
Big think's weekly newsletter.
Get smarter faster from the comfort of your inbox.
See our newsletter privacy policy
here
Most Popular
Most Recent
Big think's weekly newsletter.
Get smarter faster from the comfort of your inbox.
See our newsletter privacy policy
here
© Copyright 2007-2018 & BIG THINK, BIG THINK EDGE,
SMARTER FASTER trademarks owned by The Big Think, Inc. All rights reserved.