Drinking coffee may slow aging and help prevent heart disease in certain adults
Diabetes, certain forms of cancer, and other conditions may also be inhibited. 
20 January, 2017
Americans are coffee addicts, and perhaps more so nowadays, now that we're working longer hours and getting less sleep than decades past. 50% of Americans drink at least one cup per day. In the past, the pendulum on coffee, and in particular caffeine, swung back and forth as to whether moderate consumption was healthy or not. At one time, too much was thought bad for the heart.
---
Today, moderate caffeine consumption is actually considered healthy. Tea and coffee both contain antioxidants which rid the body of free radicals—proven to harm cells. One recent study found that coffee consumption in women can decrease the risk of dementia. Another found that drinking coffee can lessen the impact of liver disease.
In a recent study published online in the journal Nature Medicine, researchers at Stanford University discovered that among certain adults, caffeine can block an inflammation pathway which leads to heart disease. 100 human participants underwent extensive assessment, including giving researchers their family and medical histories, answering survey questions, and giving blood. This pathway is associated with low-grade, chronic inflammation, known to contribute to disease and aging.
Nucleic acid metabolites are byproducts of processes that circulate in the blood and trigger inflammation. Chronic, low-grade inflammation has been linked to heart disease, Alzheimer's, dementia, osteoarthritis, certain types of cancer, and even depression. According to the study's lead author David Furman, PhD, "More than 90 percent of all non-communicable diseases of aging are associated with chronic inflammation."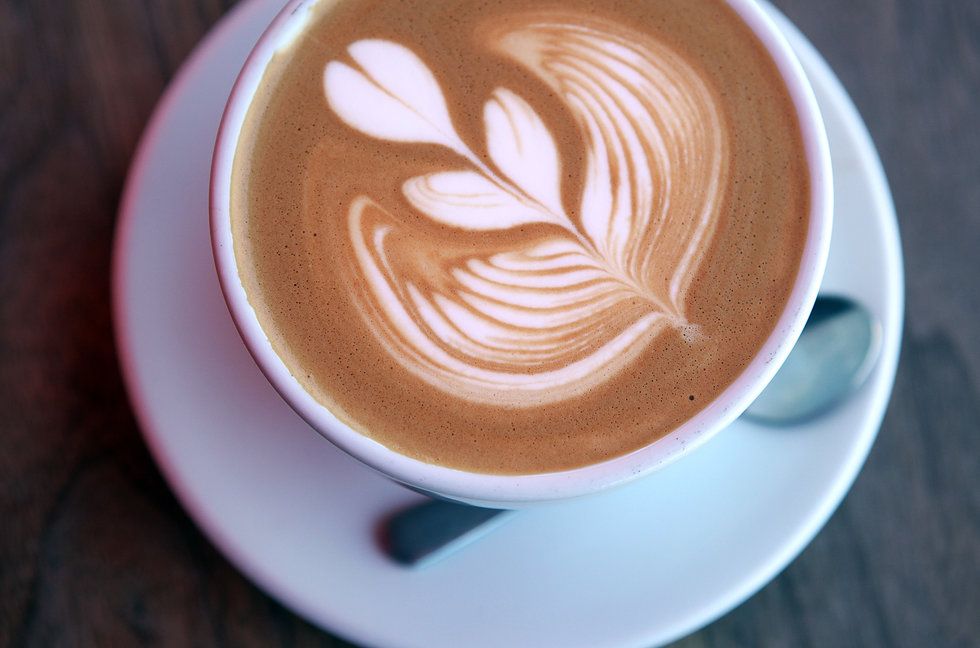 Recent studies show that moderate caffeine consumption offers tremendous health benefits.
Mark Davis, PhD was a senior author on this study. He's the director of the Stanford Institute for Immunity, Transplantation, and Infection. Besides helping to prevent disease, "It's also well-known that caffeine intake is associated with longevity," Davis said. "Our findings show that an underlying inflammatory process, which is associated with aging, is not only driving cardiovascular disease but is, in turn, driven by molecular events that we may be able to target and combat." Target in medical speak often means potentially treatable with drug therapy, which could reap exciting benefits for certain patients.
Still, their findings aren't airtight. The inflammatory mechanism researchers discovered was present in some, but not all participants. Interestingly, those who were found to have a less active pathway or mechanism tended to consume higher levels of caffeine. Turning to the lab, these scientists soon saw that among older patients who tended to drink more coffee or tea, the inflammatory mechanism was inhibited.
At the opening of the study, researchers perused data from a long-term project a decade old, the Stanford-Ellison cohort. This is a longitudinal study on the immunology of aging. Here, the immune systems of 20 to 30 year-olds is compared to those of adults over age 60. Participants give blood annually and answer survey questions and all the data is recorded.
In the caffeine study, researchers compared blood samples from younger participants to older ones, to see what genes were active in old age. Two groups of genes were of interest. Each help produce an inflammatory protein that circulates throughout the body, known as IL-1-beta.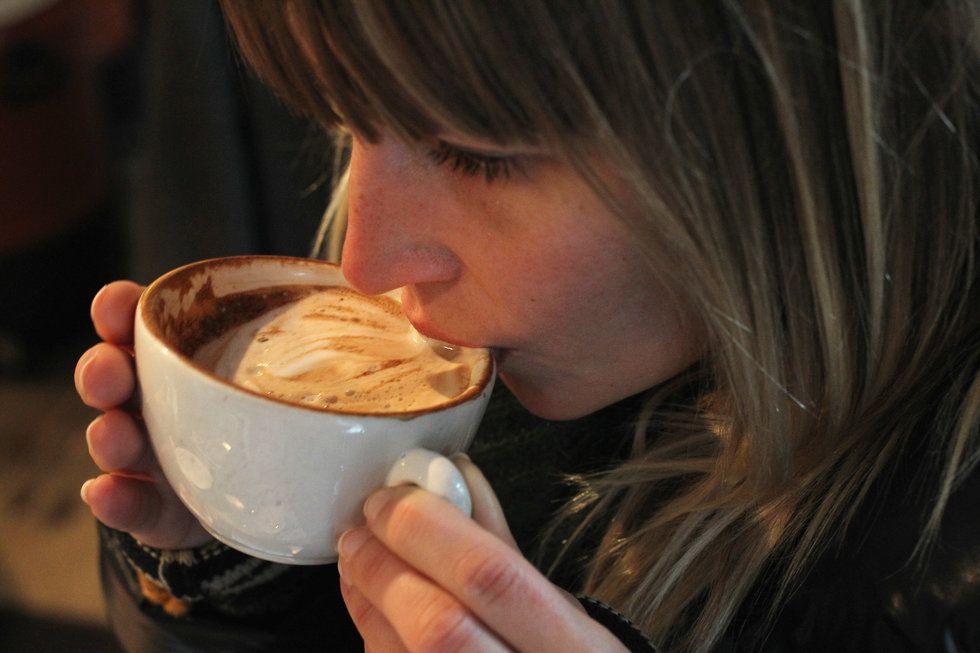 Caffeine was shown to inhibit certain gene clusters and so stave off chronic inflammation.
Next, the study zeroed in on two subgroups of older subjects. One had both gene clusters activated, while the other had one or both activated but at a low level. Among those with high cluster activity, nine out of the 12 had high blood pressure. But only one of 11 participants who had low cluster activity did. Colleague and co-author Francois Haddad, MD ran a follow-up study, finding that the group with high gene cluster activity had more advanced cases of atherosclerosis or hardening of the arteries.
Those who had high activity were more likely to have free radicals in their system. Also, those who had low activity reported at least one close relative who lived to age 90 or older. Meanwhile, those who saw high activity at age 85 or above in 2008, were more likely to have passed away by 2016. In addition, IL-1-beta and other byproducts produced by free radicals were found at high levels in the systems of the high cluster group.
Researchers incubated immune cells with some of those nucleic-acid metabolites. This was found to increase the activity of one of the two gene clusters. The result was IL-1-beta. They injected this into healthy mice who soon developed system-wide inflammation and high blood pressure. Then, researchers took blood from older participants who had gene cluster activity along with a high rate of caffeine consumption. They found that those inflammation-causing substances were inhibited over time, due to caffeine's presence.
Though a marvelous result, there remain some loose ends. One is that researchers couldn't prove a cause-and-effect relationship between caffeine consumption and longevity, merely a strong correlation. The second and perhaps more important was, they weren't sure why some people have this gene cluster activation while others don't. Some mechanisms have already been implicated, and those will be the focus of future studies.
To learn other ways to live longer and healthier, click here:
Step inside the unlikely friendship of a former ACLU president and an ultra-conservative Supreme Court Justice.

Sponsored by Charles Koch Foundation
Former president of the ACLU Nadine Strossen and Supreme Court Justice Antonin Scalia were unlikely friends. They debated each other at events all over the world, and because of that developed a deep and rewarding friendship – despite their immense differences.
Scalia, a famous conservative, was invited to circles that were not his "home territory", such as the ACLU, to debate his views. Here, Strossen expresses her gratitude and respect for his commitment to the exchange of ideas.
"It's really sad that people seem to think that if you disagree with somebody on some issues you can't be mutually respectful, you can't enjoy each other's company, you can't learn from each other and grow in yourself," says Strossen.
The opinions expressed in this video do not necessarily reflect the views of the Charles Koch Foundation, which encourages the expression of diverse viewpoints within a culture of civil discourse and mutual respect.
French newspapers report that the trial hasn't lived up to expectations.
Image source: Charly Triballeau / AFP / Getty Images
Technology & Innovation
The French government initially invested in a rural solar roadway in 2016.
French newspapers report that the trial hasn't lived up to expectations.
Solar panel "paved" roadways are proving to be inefficient and too expensive.
Erik Verlinde has been compared to Einstein for completely rethinking the nature of gravity.
Photo by Willeke Duijvekam
Surprising Science
The Dutch physicist Erik Verlinde's hypothesis describes gravity as an "emergent" force not fundamental.
The scientist thinks his ideas describe the universe better than existing models, without resorting to "dark matter".
While some question his previous papers, Verlinde is reworking his ideas as a full-fledged theory.
Scientists make an important discovery for the future of computing.
Pixabay
Surprising Science
Researchers find a new state of matter called "topological superconductivity".
The state can lead to important advancements in quantum computing.
Utilizing special particles that emerge during this state can lead to error-free data storage and blazing calculation speed.