A new tooth-mounted sensor will soon help you lose weight
Although there are many advantages, it could be problematic for one particular group of people.
29 March, 2018
One of the toughest parts of dieting is examining not only what you've eaten, but how much. It's hard to determine sometimes whether or not you've exercising good portion control. Not to worry. Though this is a concern for the near-term, according to scientists at Tufts University, it won't be for long. They've developed a tooth-mounted sensor that in oncoming years, will tell you exactly what you've eating and how much.
---
Researchers at Tufts School of Engineering say the sensor can monitor how much sugar, salt, and alcohol a person has consumed, and transmit that information wirelessly to a mobile app. It could for instance, tell someone who's anemic if they're getting enough iron. In fact, it'll monitor for a wide range of nutrients to make sure you're getting your daily requirements. But it goes beyond that. It can even monitor your stress level and psychological state by picking up certain biochemicals, an influx of cortisol say—the stress hormone.
This isn't the first mouth-mounted sensor to be tested. But it is the smallest, just 2mm x 2mm. The tiny, thin square is also flexible and able to stick to irregular surfaces, such as tooth enamel. Previous models included a mouth guard, which researchers say was obtrusive, sensors that had to be replaced often, and prototypes that came with bulky wiring. This model is sturdy and so thin, you'd hardly know it was there.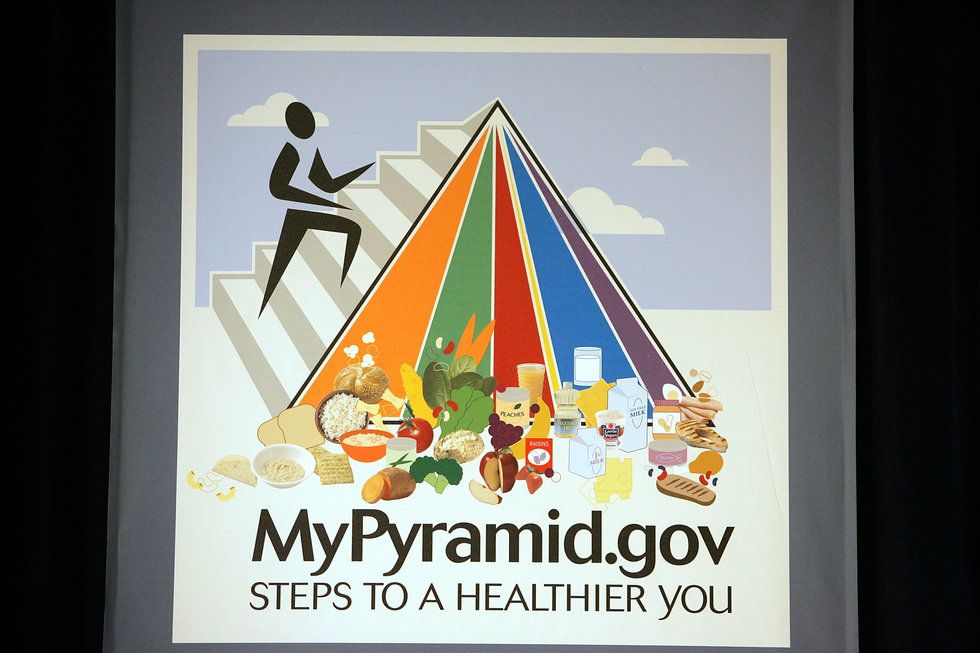 Many people know what they should be eating. But portion control is important too, and hard to evaluate, especially in a society that tends to overfeed us. Credit: Getty Images.
The "bioresponsive" layer scans for certain chemicals. This is sandwiched between two square-shaped gold rings. Together, these form an antenna. Researchers say it works sort of like a toll booth. When the sensor encounters something with a certain chemical makeup, vis-à-vis whatever you've put in your mouth, the electrical properties of the sensor change, causing it to transmit a different spectrum of radiofrequency waves. So far, the prototype was tested successfully with water, apple juice, a salt-laden soup, mouthwash, and alcohol.
Biomedical engineering professor Fiorenzo Omenetto, Ph.D. was a co-author on this study. He said in a press release, "In theory we can modify the bioresponsive layer in these sensors to target other chemicals – we are really limited only by our creativity." He added, "We have extended common RFID [radiofrequency ID] technology to a sensor package that can dynamically read and transmit information on its environment, whether it is affixed to a tooth, to skin, or any other surface." Not only is it small, thin, unobtrusive, and versatile, it'll be inexpensive to produce.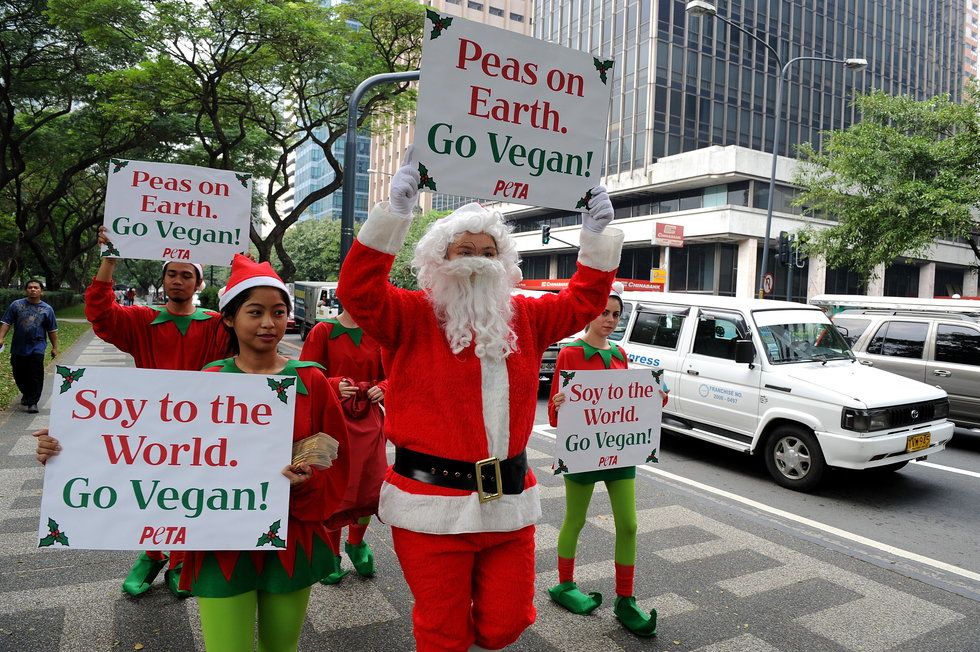 Going vegan can be really healthy, if done properly. Such a sensor could ensure that they and others are receiving all the nutrients they require. Credit: Getty Images.
A Fitbit for the diet might help users keep track of what they've eaten and how much, which would be helpful for those trying to lose weight. It could also aid someone making a big dietary change, say to veganism, to be sure they are getting enough protein, iron, and other nutrients. One downside though, while it may not outright cause an eating disorder, such a sensor could theoretically exacerbate the symptoms of one. We may need certain regulations to limit access for those who could be damaged by such a device.
On the plus side, besides all the other advantages mentioned, it might help us better understand human diet and nutrition, allowing researchers to make "conclusive links between dietary intake and health." Currently, the sensor can detect what you've eaten. But, it still has a ways to go before it can say how much of any one substance you've consumed. Still, scientists see a clear path forward and in years to come, are confident such a device will become a reality.
To learn about another biosensor poised to dramatically disrupt healthcare, click here.
Big Think Edge
The meaning of the word 'confidence' seems obvious. But it's not the same as self-esteem.
Confidence isn't just a feeling on your inside. It comes from taking action in the world.
Join Big Think Edge today and learn how to achieve more confidence when and where it really matters.
The controversial herbicide is everywhere, apparently.
Surprising Science
U.S. PIRG tested 20 beers and wines, including organics, and found Roundup's active ingredient in almost all of them.
A jury on August 2018 awarded a non-Hodgkin's lymphoma victim $289 million in Roundup damages.
Bayer/Monsanto says Roundup is totally safe. Others disagree.
The team caught a glimpse of a process that takes 18,000,000,000,000,000,000,000 years.
Image source: Pixabay
Surprising Science
In Italy, a team of scientists is using a highly sophisticated detector to hunt for dark matter.
The team observed an ultra-rare particle interaction that reveals the half-life of a xenon-124 atom to be 18 sextillion years.
The half-life of a process is how long it takes for half of the radioactive nuclei present in a sample to decay.
Big think's weekly newsletter.
Get smarter faster from the comfort of your inbox.
See our newsletter privacy policy
here
Most Popular
Most Recent
Big think's weekly newsletter.
Get smarter faster from the comfort of your inbox.
See our newsletter privacy policy
here
© Copyright 2007-2019 & BIG THINK, BIG THINK EDGE,
SMARTER FASTER trademarks owned by The Big Think, Inc. All rights reserved.