A new tooth-mounted sensor will soon help you lose weight
Although there are many advantages, it could be problematic for one particular group of people.
29 March, 2018
One of the toughest parts of dieting is examining not only what you've eaten, but how much. It's hard to determine sometimes whether or not you've exercising good portion control. Not to worry. Though this is a concern for the near-term, according to scientists at Tufts University, it won't be for long. They've developed a tooth-mounted sensor that in oncoming years, will tell you exactly what you've eating and how much.
---
Researchers at Tufts School of Engineering say the sensor can monitor how much sugar, salt, and alcohol a person has consumed, and transmit that information wirelessly to a mobile app. It could for instance, tell someone who's anemic if they're getting enough iron. In fact, it'll monitor for a wide range of nutrients to make sure you're getting your daily requirements. But it goes beyond that. It can even monitor your stress level and psychological state by picking up certain biochemicals, an influx of cortisol say—the stress hormone.
This isn't the first mouth-mounted sensor to be tested. But it is the smallest, just 2mm x 2mm. The tiny, thin square is also flexible and able to stick to irregular surfaces, such as tooth enamel. Previous models included a mouth guard, which researchers say was obtrusive, sensors that had to be replaced often, and prototypes that came with bulky wiring. This model is sturdy and so thin, you'd hardly know it was there.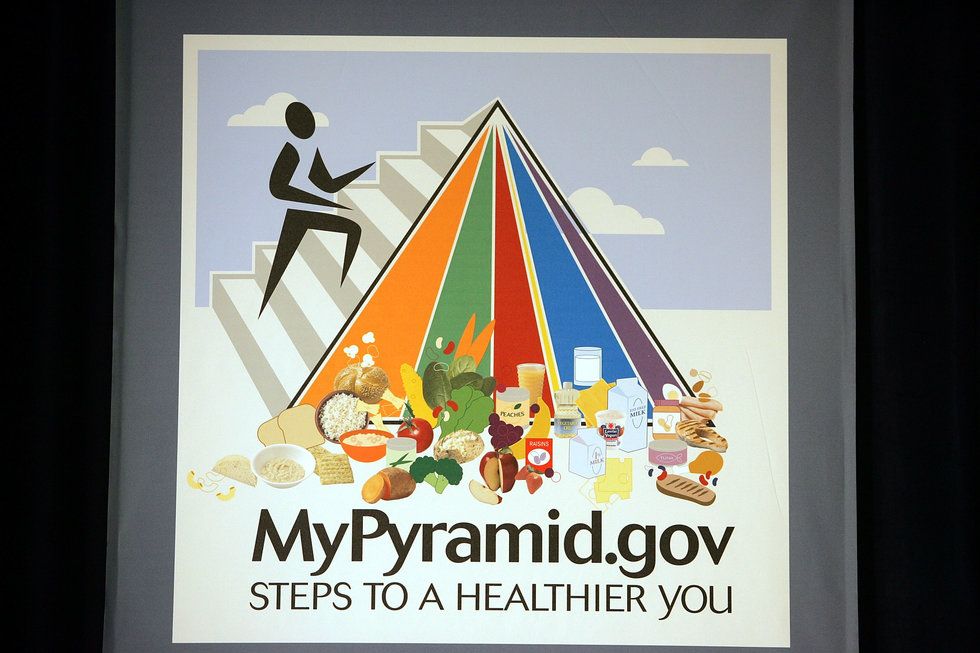 Many people know what they should be eating. But portion control is important too, and hard to evaluate, especially in a society that tends to overfeed us. Credit: Getty Images.
The "bioresponsive" layer scans for certain chemicals. This is sandwiched between two square-shaped gold rings. Together, these form an antenna. Researchers say it works sort of like a toll booth. When the sensor encounters something with a certain chemical makeup, vis-à-vis whatever you've put in your mouth, the electrical properties of the sensor change, causing it to transmit a different spectrum of radiofrequency waves. So far, the prototype was tested successfully with water, apple juice, a salt-laden soup, mouthwash, and alcohol.
Biomedical engineering professor Fiorenzo Omenetto, Ph.D. was a co-author on this study. He said in a press release, "In theory we can modify the bioresponsive layer in these sensors to target other chemicals – we are really limited only by our creativity." He added, "We have extended common RFID [radiofrequency ID] technology to a sensor package that can dynamically read and transmit information on its environment, whether it is affixed to a tooth, to skin, or any other surface." Not only is it small, thin, unobtrusive, and versatile, it'll be inexpensive to produce.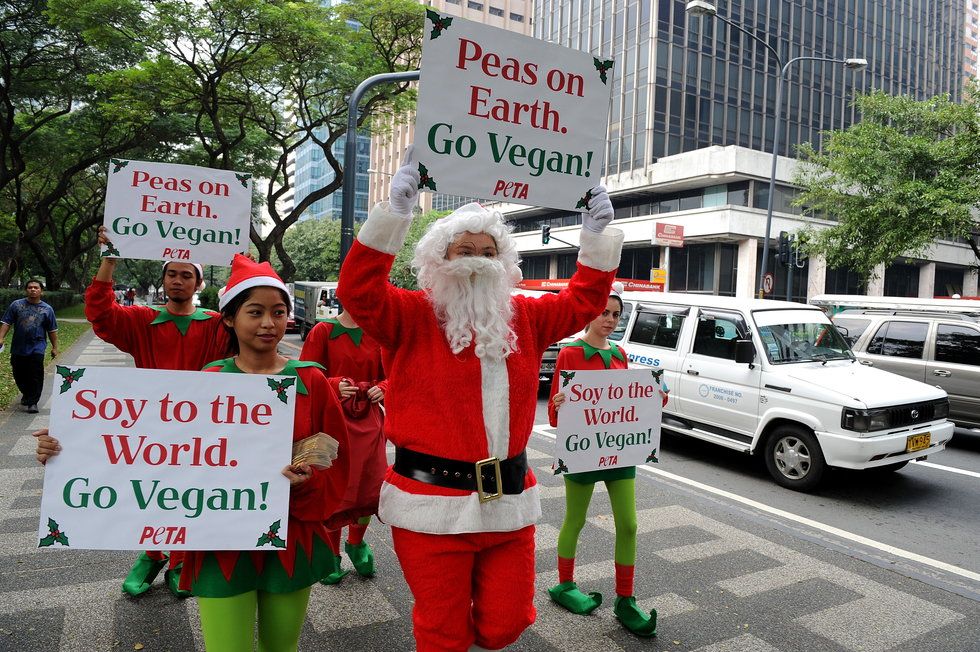 Going vegan can be really healthy, if done properly. Such a sensor could ensure that they and others are receiving all the nutrients they require. Credit: Getty Images.
A Fitbit for the diet might help users keep track of what they've eaten and how much, which would be helpful for those trying to lose weight. It could also aid someone making a big dietary change, say to veganism, to be sure they are getting enough protein, iron, and other nutrients. One downside though, while it may not outright cause an eating disorder, such a sensor could theoretically exacerbate the symptoms of one. We may need certain regulations to limit access for those who could be damaged by such a device.
On the plus side, besides all the other advantages mentioned, it might help us better understand human diet and nutrition, allowing researchers to make "conclusive links between dietary intake and health." Currently, the sensor can detect what you've eaten. But, it still has a ways to go before it can say how much of any one substance you've consumed. Still, scientists see a clear path forward and in years to come, are confident such a device will become a reality.
To learn about another biosensor poised to dramatically disrupt healthcare, click here.
What can 3D printing do for medicine? The "sky is the limit," says Northwell Health researcher Dr. Todd Goldstein.
Northwell Health
Sponsored by Northwell Health
Medical professionals are currently using 3D printers to create prosthetics and patient-specific organ models that doctors can use to prepare for surgery.
Eventually, scientists hope to print patient-specific organs that can be transplanted safely into the human body.
Northwell Health, New York State's largest health care provider, is pioneering 3D printing in medicine in three key ways.
By working together, and learning from one another, we can build better systems.
Videos
Many of the things that we experience, are our imagination manifesting into this physical realm, avers artist Dustin Yellin.
People need to completely rethink the way they work together, and learn from one another, that they they can build better systems. If not, things may get "really dark" soon.
The first step to enabling cooperation is figuring out where the common ground is. Through this method, despite contrary beliefs, we may be able to find some degree of peace.
Great ideas in philosophy often come in dense packages. Then there is where the work of Marcus Aurelius.
(Getty Images)
Personal Growth
Meditations is a collection of the philosophical ideas of the Roman Emperor Marcus Aurelius.
Written as a series of notes to himself, the book is much more readable than the dry philosophy most people are used to.
The advice he gave to himself 2,000 years ago is increasingly applicable in our hectic, stressed-out lives.
The periodic table was a lot simpler at the beginning of the universe.
Videos
Michelle Thaller's "absolute favorite fact in the universe" is that we are made of dead stars.
The Big Bang, when it went off, produced basically three elements: hydrogen, helium, and lithium. Every atom more complex had to be formed inside a star. Over time, stars such as the sun produce things like carbon and oxygen.
They don't really get much more far off the periodic table than that. If you want to go any farther than the element iron, then you actually need a very violent explosion, a supernova explosion.
Big think's weekly newsletter.
Get smarter faster from the comfort of your inbox.
See our newsletter privacy policy
here
Most Popular
Most Recent
Big think's weekly newsletter.
Get smarter faster from the comfort of your inbox.
See our newsletter privacy policy
here
© Copyright 2007-2019 & BIG THINK, BIG THINK EDGE,
SMARTER FASTER trademarks owned by The Big Think, Inc. All rights reserved.