Big ideas.
Once a week.
Subscribe to our weekly newsletter.
15 of the most powerful women in history
History's most powerful female leaders, ranked.
06 November, 2016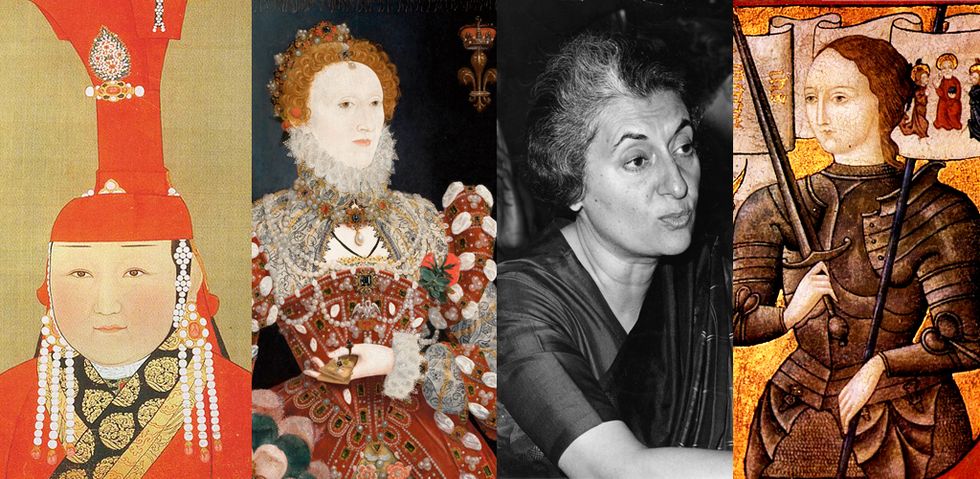 A number of powerful women have shaped the course of history with their intelligence, strength, passion, and leadership qualities. They have challenged the status quo, made lasting reforms, and many have presided over their countries for decades, ushering in prosperity and cultural revolutions.
---
While this list is certainly subjective, it tries to take into account the actual power and the impact of each person.
Notably, the United Kingdom has three entries in the top ten, an eye-catching fact, considering that a monarchy managed to achieve such a feminist feat, and yet the United States, which always considered itself as the most advanced democratic society ever, hasn't been able to elect a female leader in all of its independent existence so far.
15. Zenobia (240-275) was a queen of the Palmyrene Empire in Syria who challenged the authority of the Roman Empire in the 3rd century. She conquered Egypt, Anatolia, Lebanon and Roman Judea until finally being defeated by the Roman emperor Aurelian.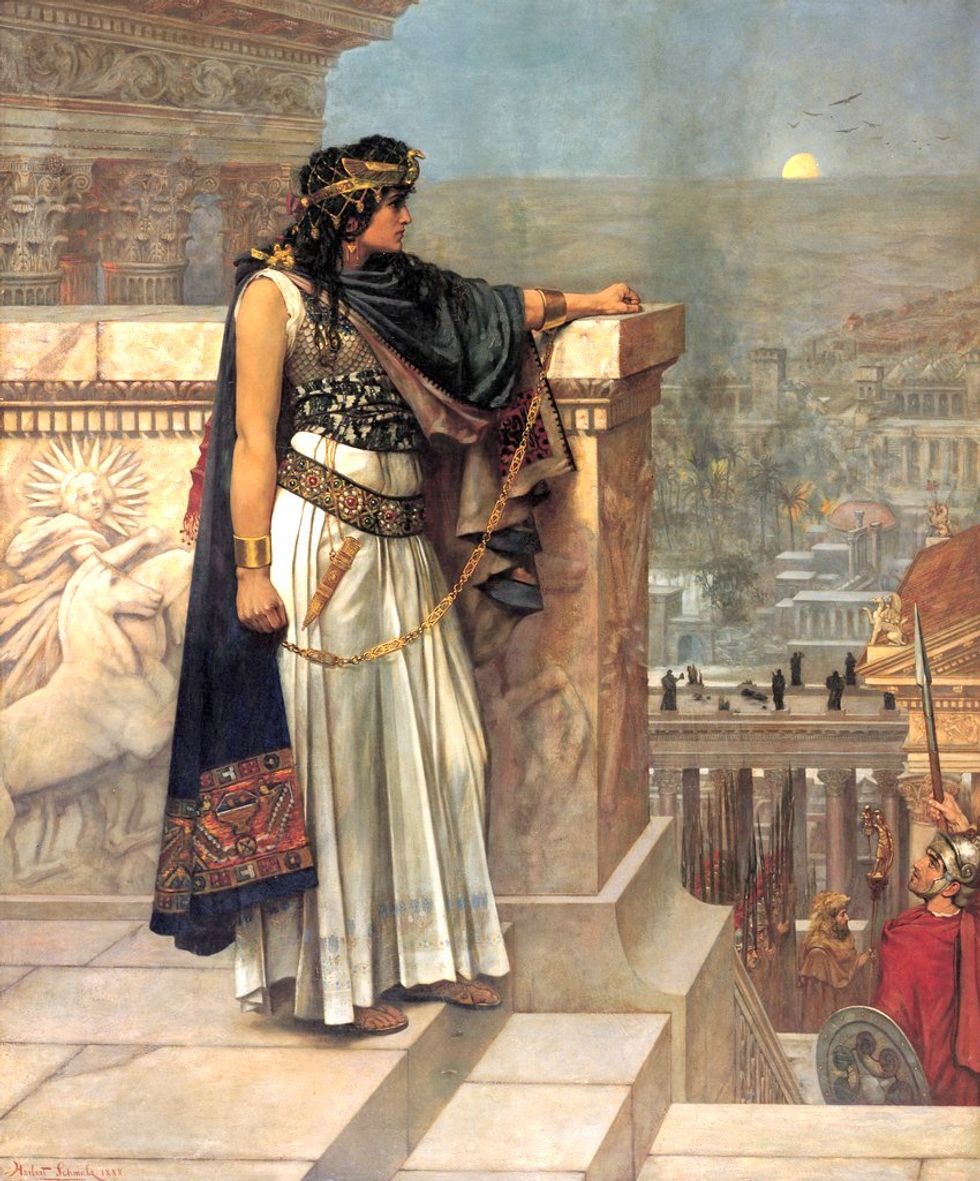 Queen Zenobia's Last Look Upon Palmyra, by Herbert Gustave Schmalz.
14. Cleopatra (69-30 BC) was the last Pharaoh of Ptolemaic Egypt, known for her superior intelligence and improving its country's standing and economy. She is also famous in popular culture for her love affairs with Roman leaders Julius Caesar and Marc Anthony.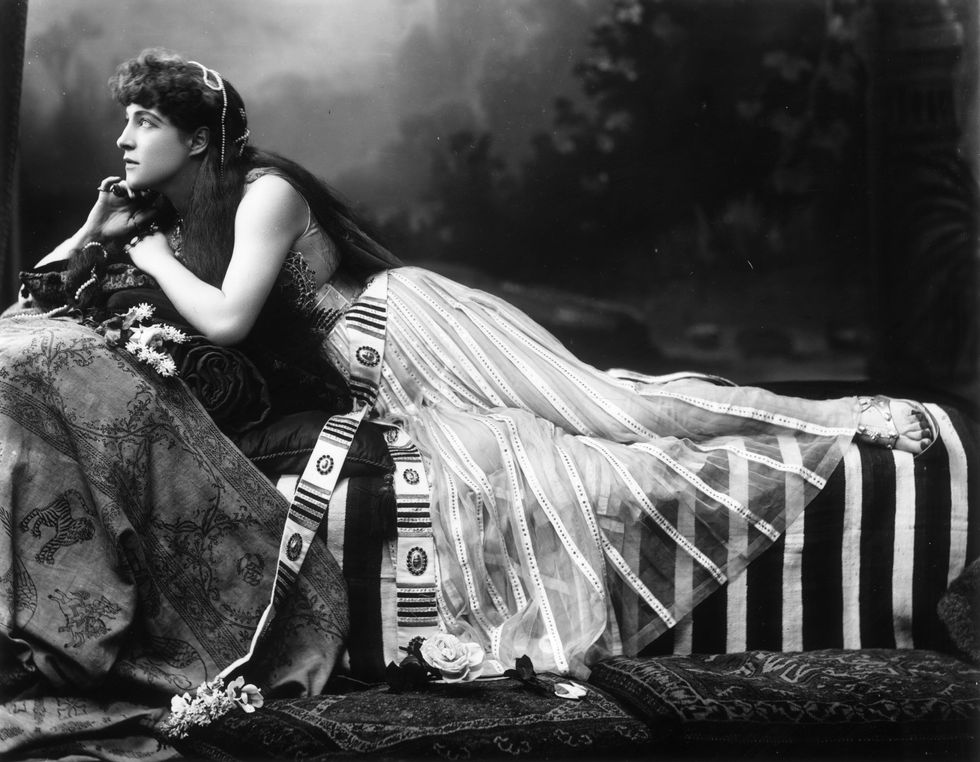 Lillie Langtry (Emilie Charlotte Le Breton) (1853 - 1929) in costume for her role as Cleopatra in 'Anthony and Cleopatra'. (Photo by W. & D. Downey/Getty Images)
13. Lakshmibai, the Rani of Jhansi (1828-1858) was the queen of India's Jhansi State, and one of the leaders of the Indian Rebellion of 1857, also known as India's First War of Independence against British rule. Referred to as "the Indian Joan of Arc", Rani Lakshmibai became a symbol of resistance for leading her army in first direct confrontations with the occupiers.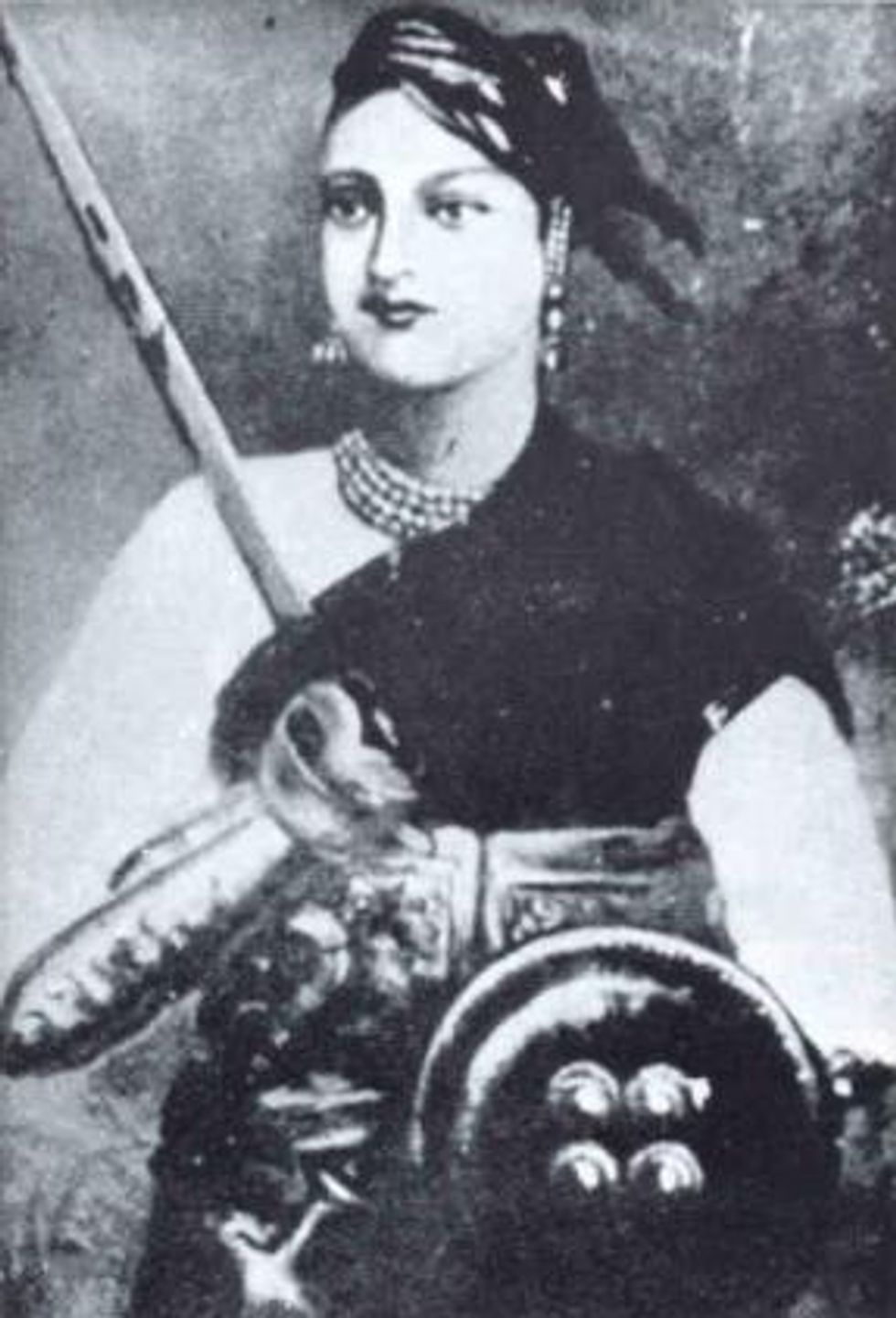 Lakshmibai, the Ranee of Jhansi in cavalry uniform. Portrait from late 1800s.
12. Joan of Arc (1412-1431) was a French heroine and a saint to Roman Catholics. She claimed to have mystical visions and rallied French troops to defeat the English in the Battle of Orleans among others. She was eventually betrayed to the English and burned at the stake. Her unflinching faith and role in liberating the French from the English invasion has accorded Joan of Arc mythic status.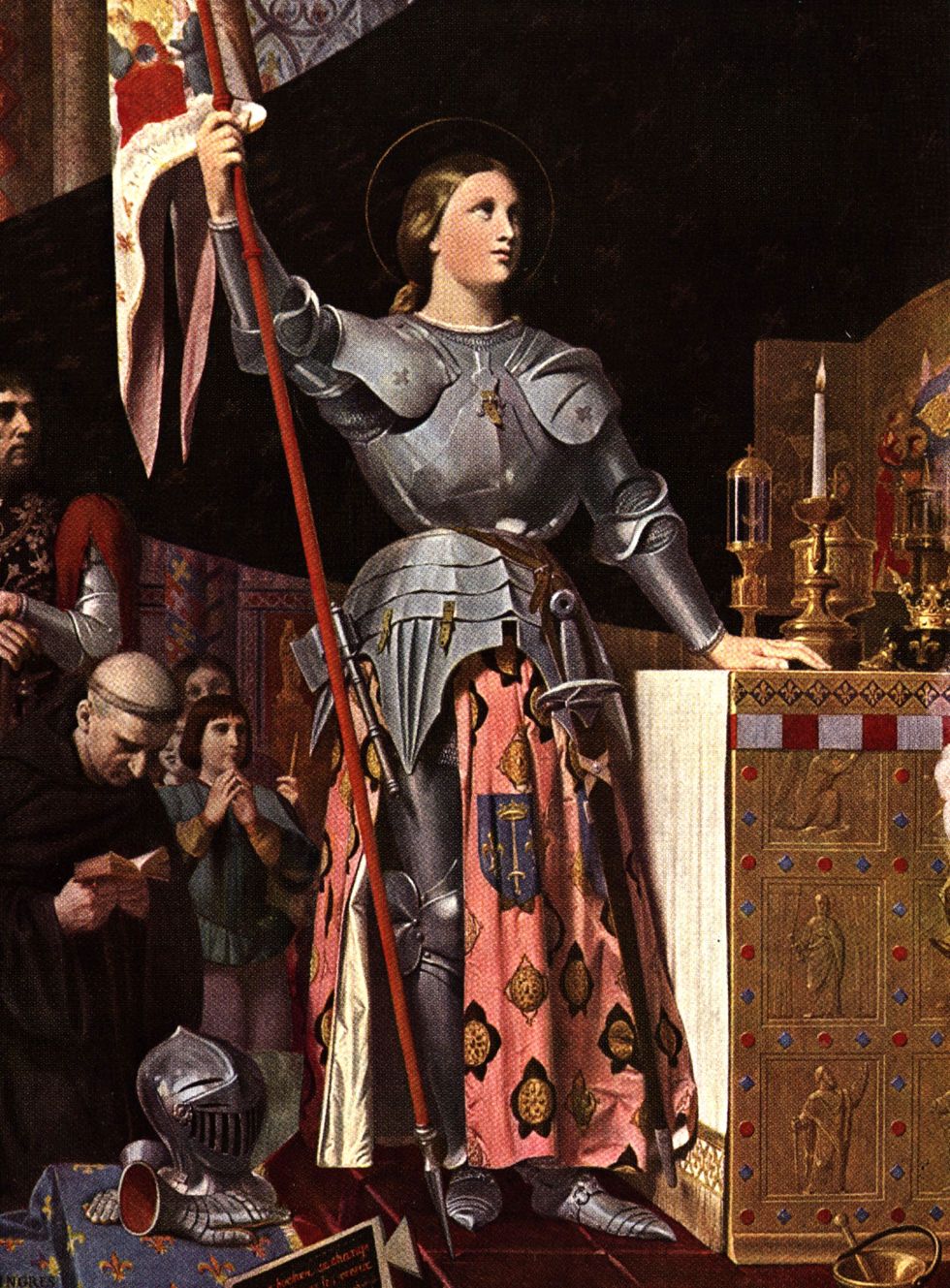 Saint Joan of Arc (1412 - 1431), known as 'the Maid of Orleans', at Reims Cathedral for the coronation of the dauphin as King Charles VII, circa 1429, accompanied by her squire Anton, her chaplain Jean Pasquerel and her pages. Painting by J D Ingres in the Louvre. (Photo by Hulton Archive/Getty Images)
11. Borte Ujin (1161-1230) was the wife of Genghis Khan and empress of the Mongolian Empire, the largest land empire in history. She was one of Genghis Khan's most trusted advisors and ruled the Mongol homeland in the long periods when he'd be away at war.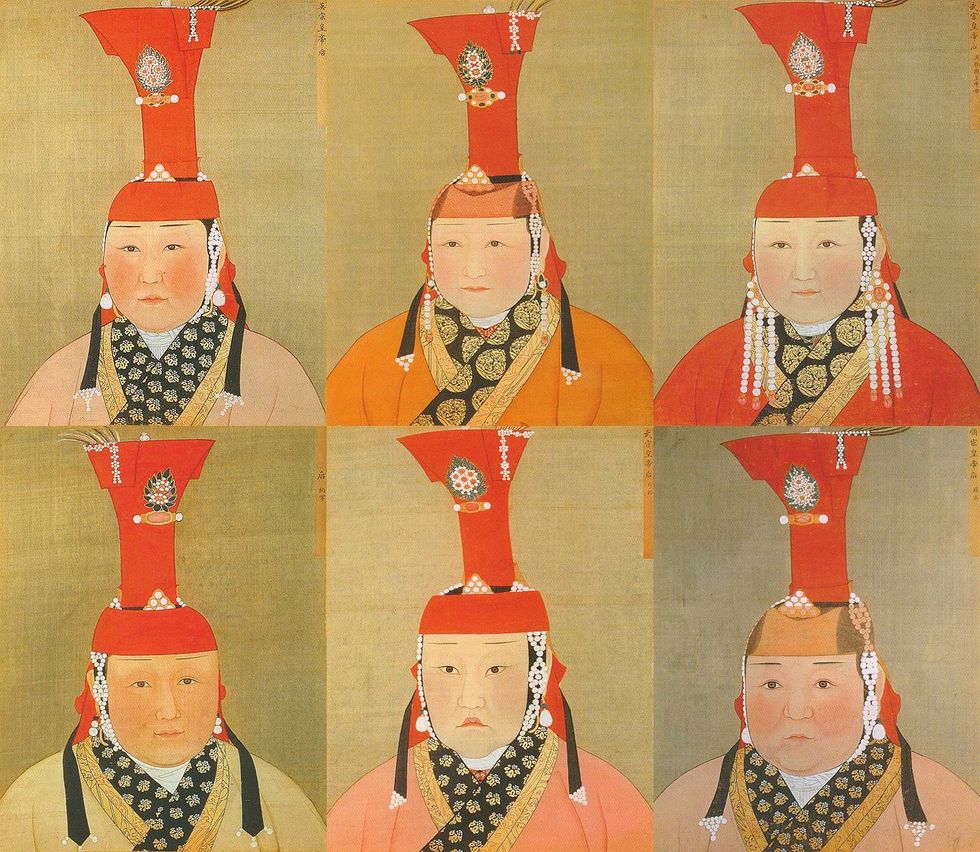 The Mongol Empresses of the Yuan Dynasty.
10. Indira Gandhi (1917 - 1984) was the first and only female Prime Minister of India, serving 4 terms between 1966-1984, when she was assassinated by her Sikh bodyguards. She was a controversial but very powerful figure, winning a war with Pakistan, which resulted in the creation of Bangladesh. She was murdered by her bodyguards over her order to storm their holy temple during an insurgency four months prior.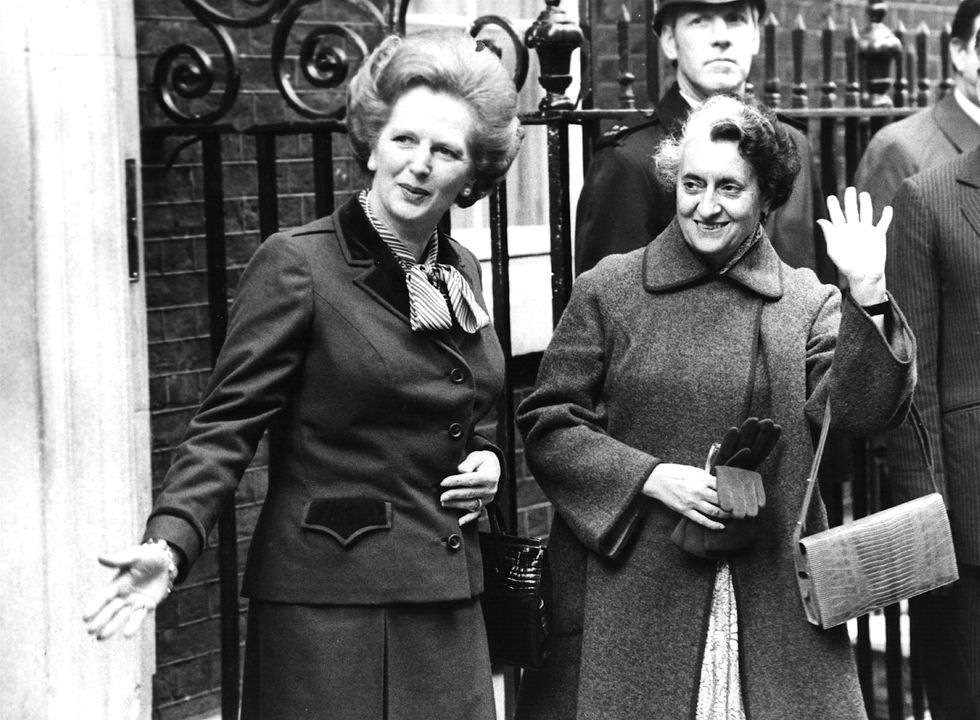 22nd March 1982: British Conservative Prime Minister Margaret Thatcher with Indian premier Indira Gandhi (1917 - 1984), outside 10 Downing Street. (Photo by Central Press/Getty Images)
9. Margaret Thatcher (1925-2013) was the Prime Minister of the United Kingdom between 1979 and 1990, the first woman to hold this office. She was the longest-serving British PM of the 20th century, dubbed the "Iron Lady" by the Soviets for her hardheadedness. She won a popular victory over Argentina in the 1982 Falklands War, but her economic policies had mixed support, as she promoted a free market economy and confronted the power of the labor unions.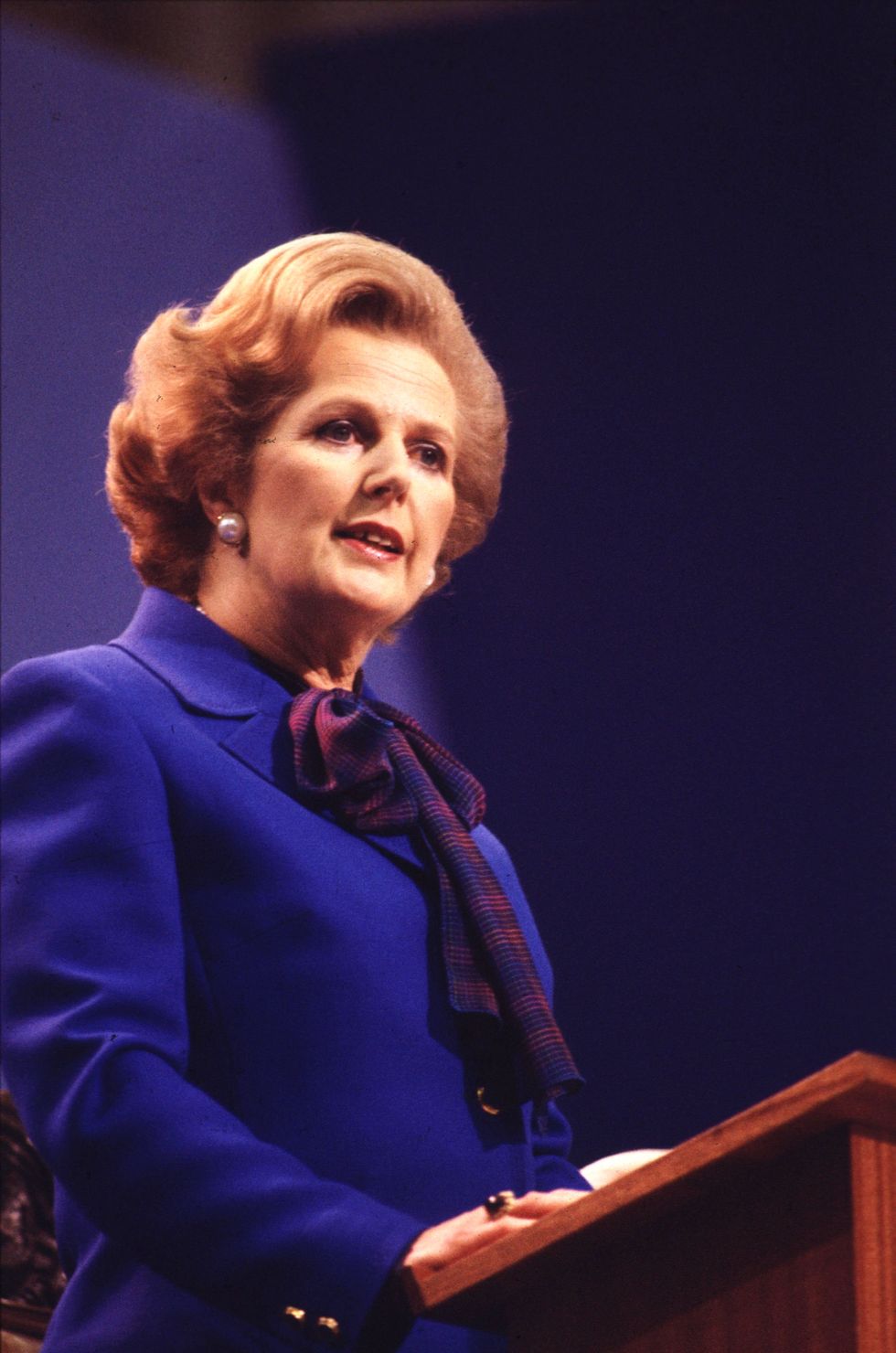 1980: British Conservative politician and first woman to hold the office of Prime Minister of Great Britain Margaret Thatcher at the Tory Party Conference in Brighton, East Sussex. (Photo by Keystone/Getty Images)
8. Theodora (500-548) was a highly influential Empress of the Byzantine Empire and a saint of the Eastern Orthodox Church. Married to Emperor Justinian I, she was his most trusted advisor and used him to achieve her purposes. She controlled foreign affairs and legislation, violently put down riots, and, notably, fought for the rights of women, passing anti-trafficking laws and improving divorce proceedings.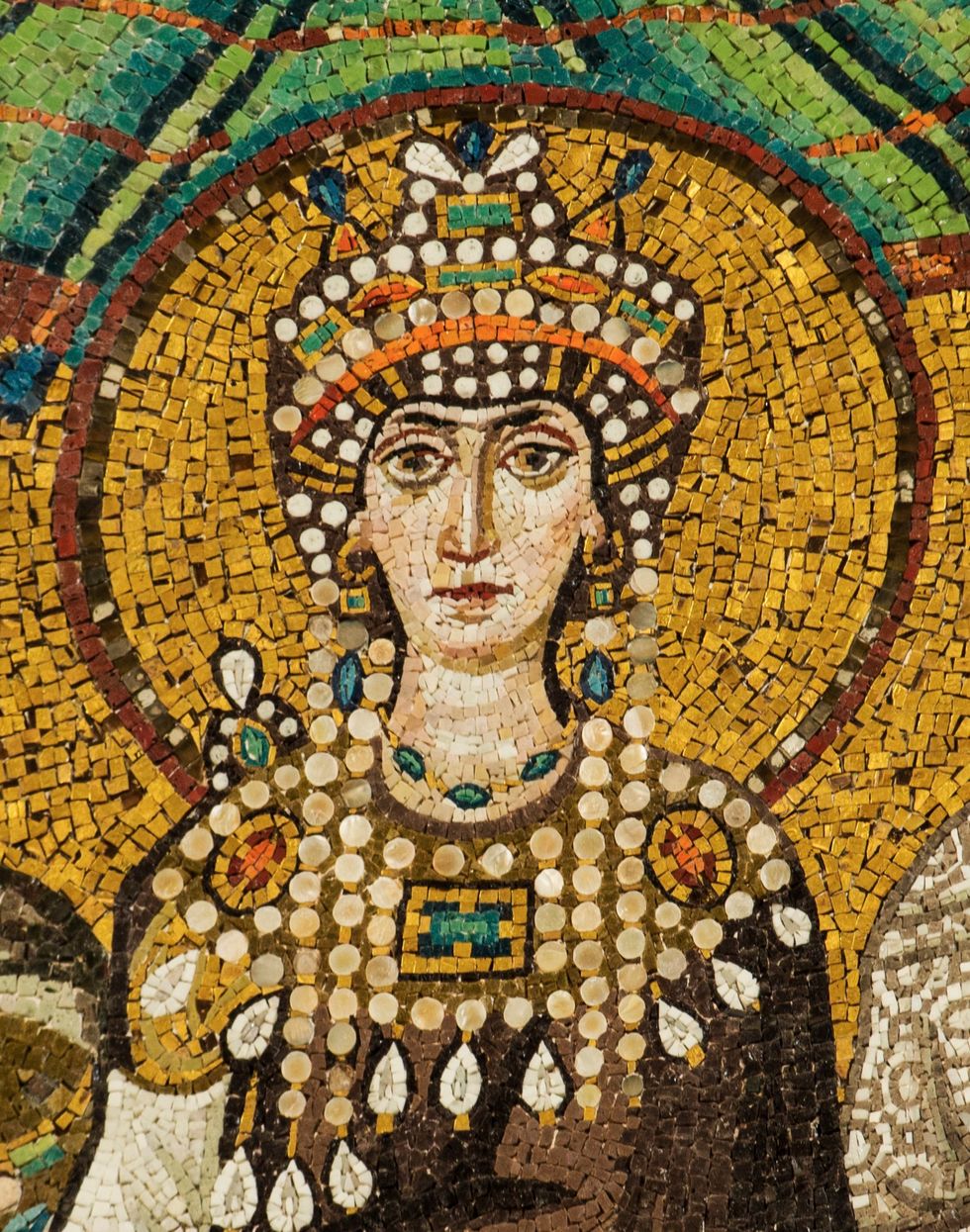 Mosaic of Theodora in Basilica of San Vitale (built A.D. 547), Italy.
7. Queen Victoria (1819-1901) was the Queen of the United Kingdom, ruling over a vast British Empire that stretched across six continents for 63 years, the second longest reign in its country's history (the longest belonging to the current Queen Elizabeth II). Her rule was so definitive that the period has come to be known as the "Victorian Era". Under her rule, slavery was abolished throughout all British colonies and voting rights granted to most British men. She also made reforms in labor conditions and presided over significant cultural, political, and military changes in her Empire.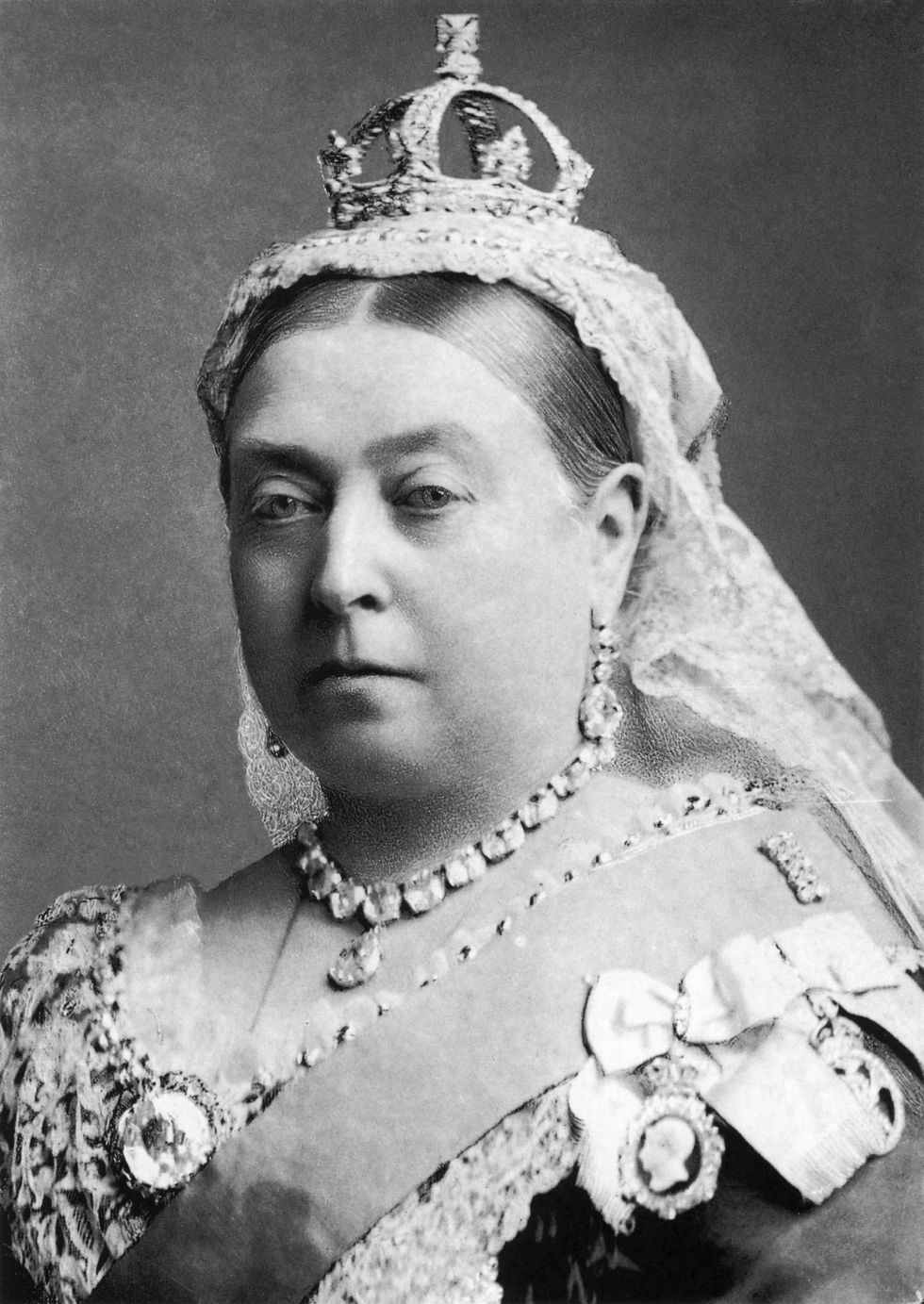 Queen Victoria. Photograph by Alexander Bassano, 1882
6. Empress Dowager Cixi (1835-1908) was the Chinese Emperor's mother and regent who essentially ruled China for 47 years from 1861 until 1908. She instituted technological and military reforms, overhauled the corrupt bureaucracy, and supported anti-Western attitudes, including the Boxer Rebellion of 1899-1901.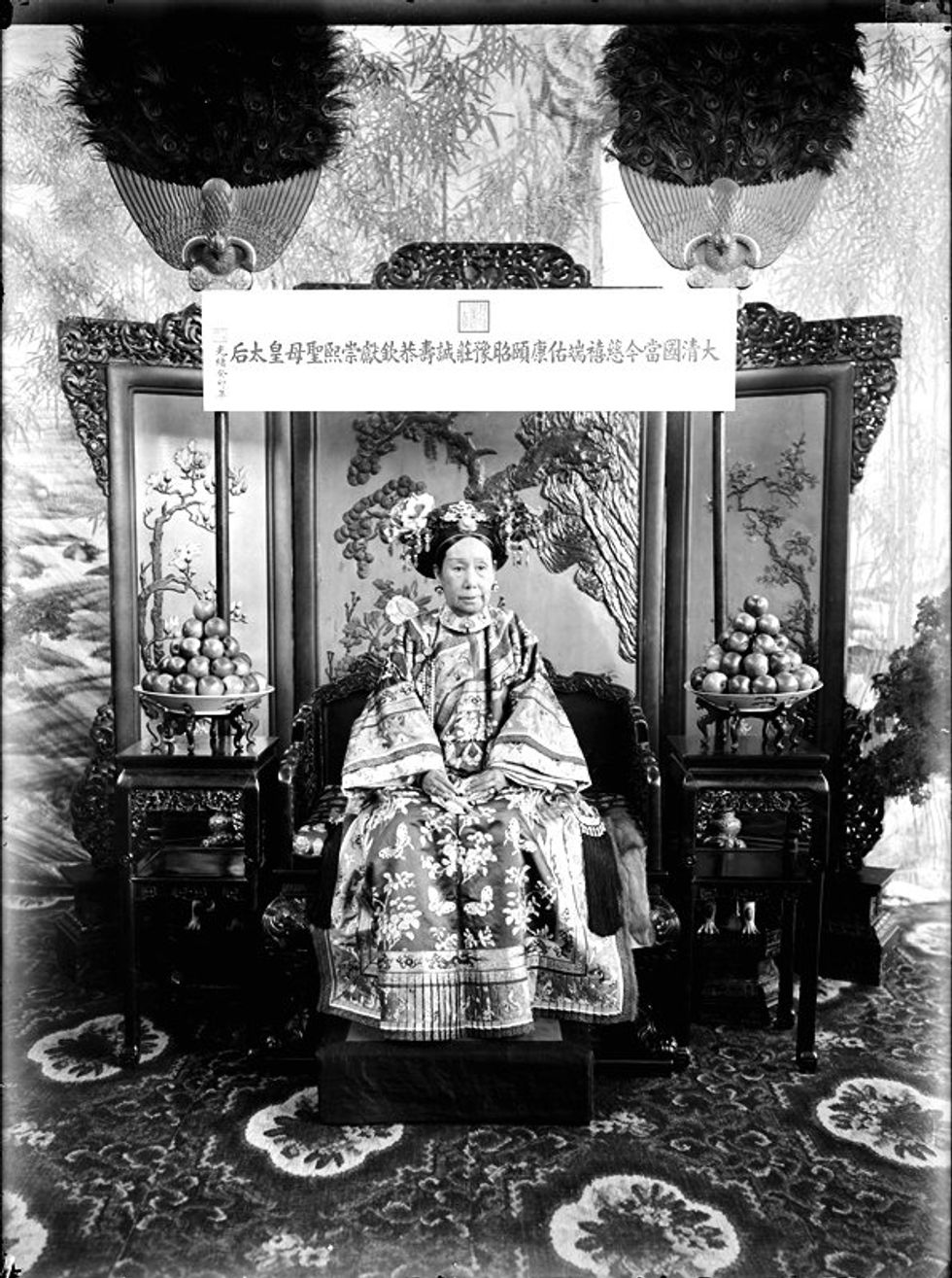 Empress Cixi in 1903. Photo By Yu Xunling.
5. Maria Theresa of Austria (1717-1780) was a Hapsburg Empress who reigned for 40 years and controlled a large part of Europe, including Austria, Hungary, Croatia, Bohemia, and parts of Italy. She had sixteen children, who also became key power players like the Queen of France, the Queen of Naples and Sicily as well as two Holy Roman Emperors. Empress Maria Theresa is known for her reforms in education like making it mandatory, establishing a Royal Academy of Science and Literature in Brussels, and supporting scientific research. She also raised taxes and made reforms in commerce, as well as strengthened the Austrian military (doubling it).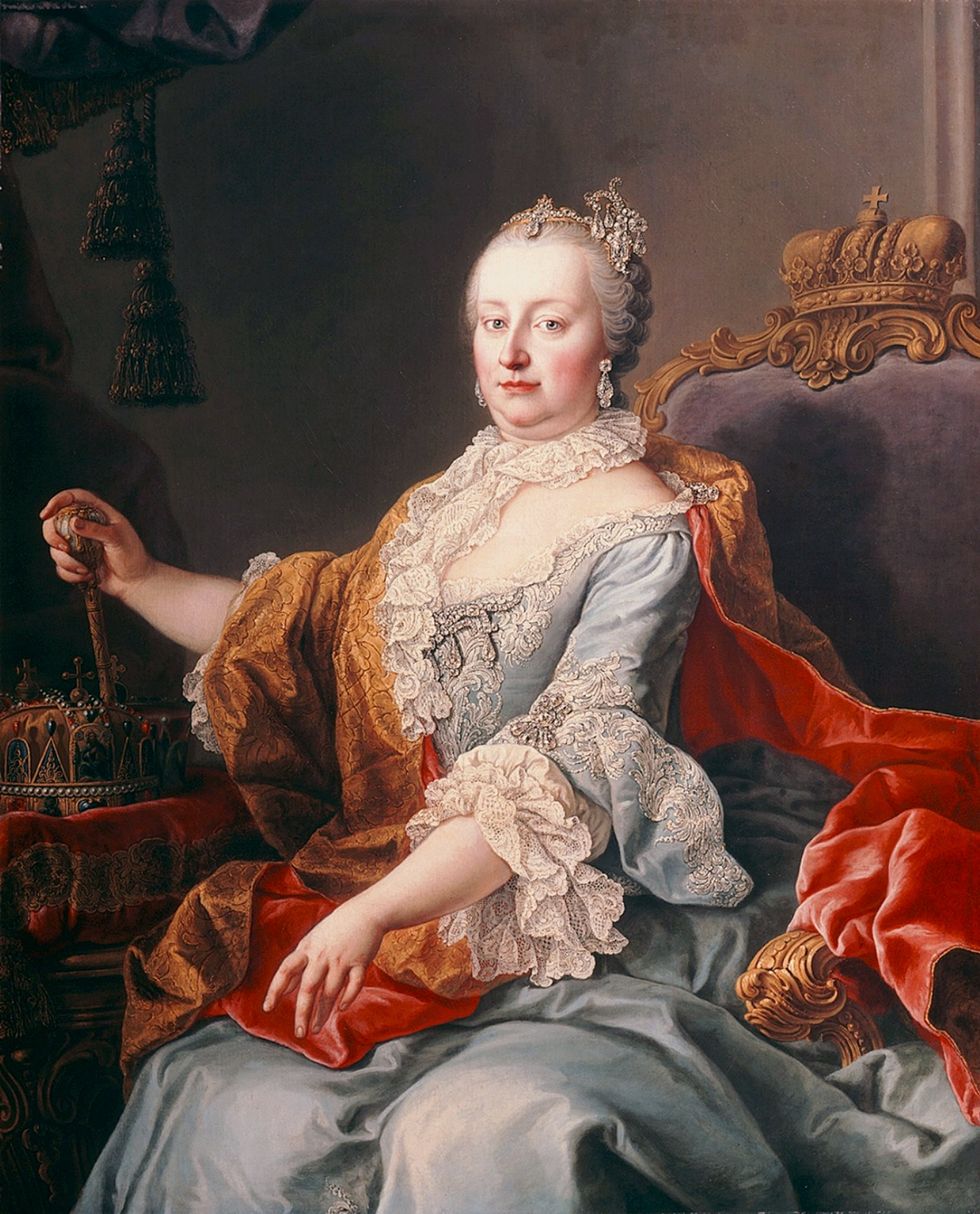 Empress Maria Theresa. Portrait by Martin van Meytens, 1759
4. Hatshepsut (1508 BC - 1458 BC) was an Ancient Egyptian pharaoh, considered to be one of its country's most successful rulers. She oversaw major building projects, military campaigns into Nubia, Syria and Levant and rebuilt broken trade networks.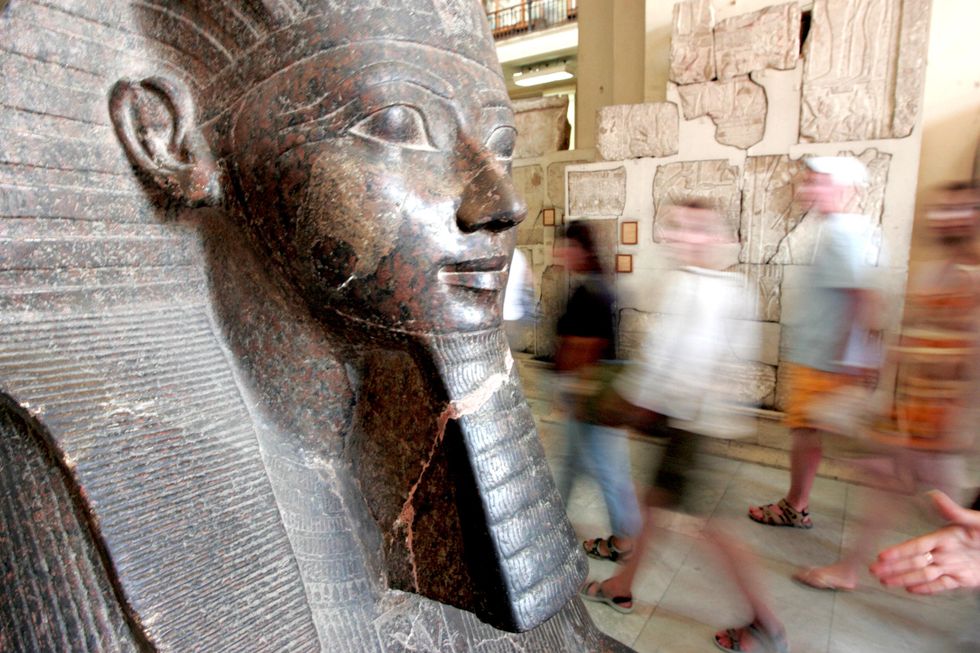 Tourists walk past a statue of Queen Hatshepsut, ancient Egypt's most famous female pharaoh, at the Egyptian Museum in Cairo, 27 June 2007. (Photo credit: KHALED DESOUKI/AFP/Getty Images)
3. Catherine the Great (1729-1796), also known as Catherine II, was undoubtedly one of history's most famous women. Born in Poland, as a German princess, she attained rule of Russia through marriage and held on to it for 34 years (especially after she plotted to overthrow her husband and assumed complete power). She is responsible for continuing Peter the Great's work in modernizing Russia, bringing it more in line with the West's Enlightenment ideas. She also defeated the Ottoman Empire in two big wars and greatly expanded Russia's Empire over three continents (including the colonization of Alaska). She made legislative reforms, put down the dangerous Pugachev Rebellion and was known for a risqué personal life. Her rule is regarded as the Golden Age of the Russian Empire.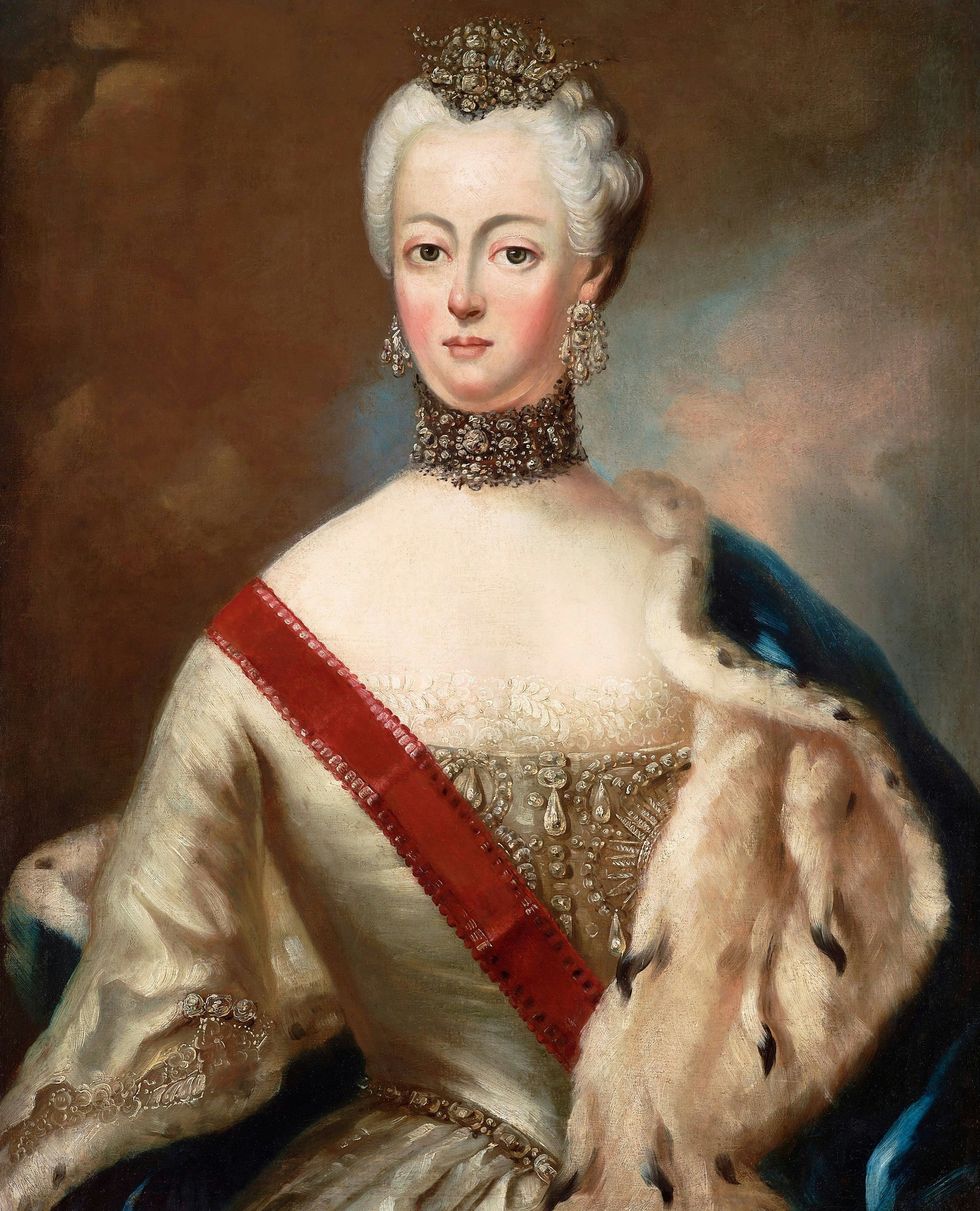 Catherine the Great
2. Empress Wu Zetian (624-705) was the only female Emperor in Chinese history, living during the Tang Dynasty. Her rule is known for expanding the Chinese empire, economic prosperity, and education reform. She was also known as a patron of Buddhism. She did have her detractors who accused her of ruthlessness and cruelty, perhaps going as far as killing her daughter and son as part of a political intrigue.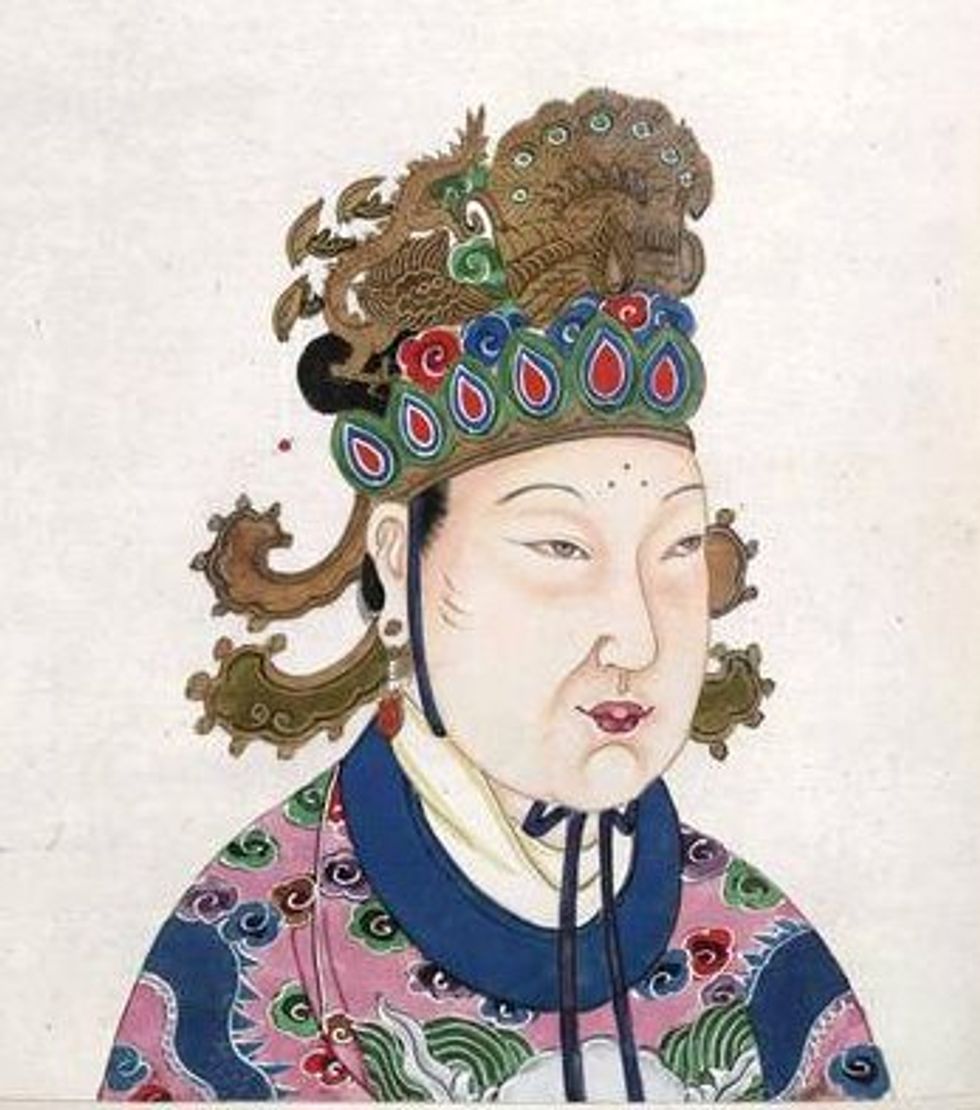 Empress Wu Zetian
1. Elizabeth I (1533-1603) was one of most powerful English monarchs ever. Never married and called the "Virgin Queen," the intellectual Elizabeth I defeated the Spanish Armada and ruled successfully for so long that her reign from 1558 until 1603 is known as the "Elizabethan Era". As a monarch, the last of the Tudor dynasty, she encouraged major cultural changes like the Renaissance and the transformation of England into a Protestant country.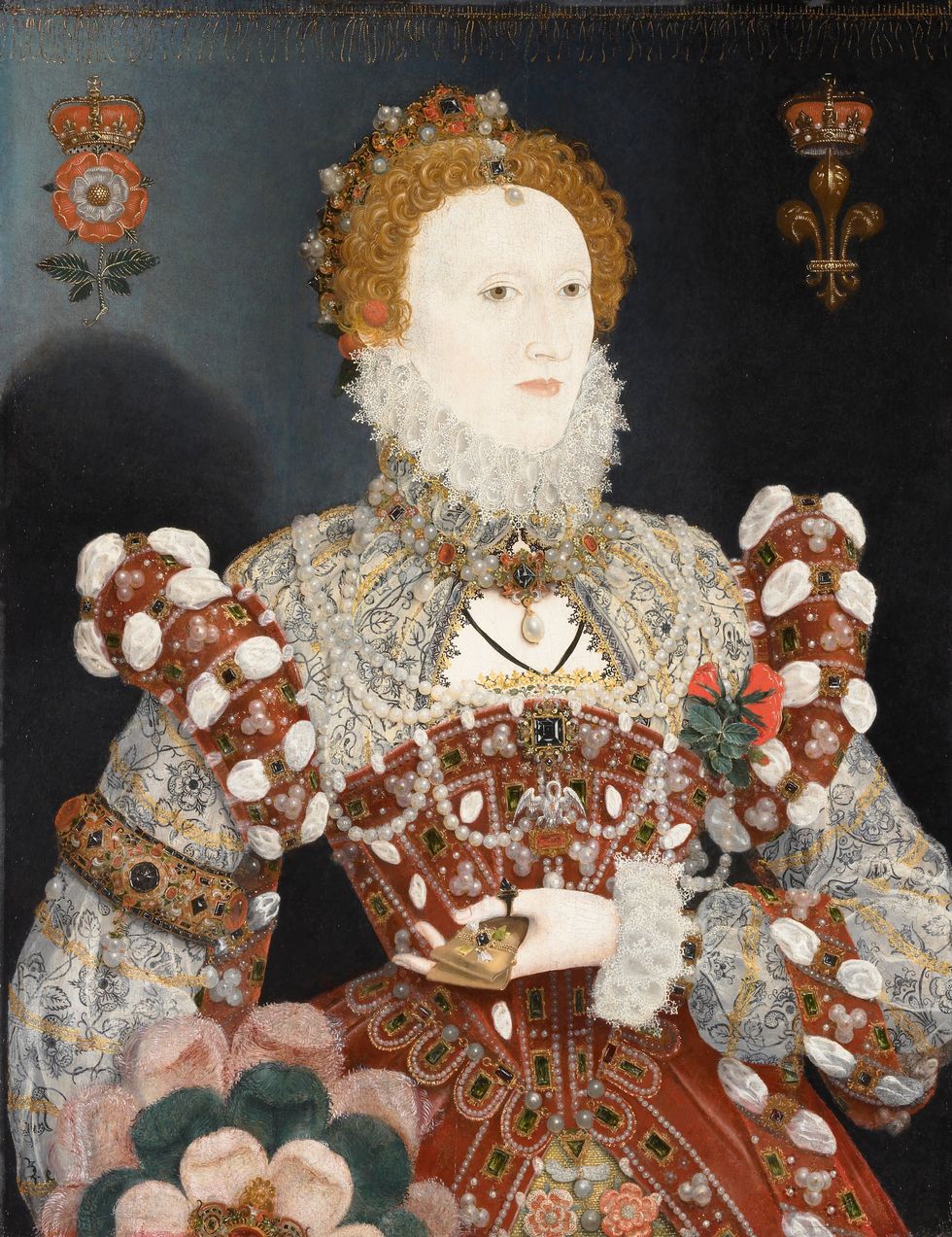 Queen Elizabeth I. Portrait by Nicholas Hilliard. 1573.
The father of all giant sea bugs was recently discovered off the coast of Java.
SJADE 2018
Surprising Science
A new species of isopod with a resemblance to a certain Sith lord was just discovered.
It is the first known giant isopod from the Indian Ocean.
The finding extends the list of giant isopods even further.
Humanity knows surprisingly little about the ocean depths. An often-repeated bit of evidence for this is the fact that humanity has done a better job mapping the surface of Mars than the bottom of the sea. The creatures we find lurking in the watery abyss often surprise even the most dedicated researchers with their unique features and bizarre behavior.

A recent expedition off the coast of Java discovered a new isopod species remarkable for its size and resemblance to Darth Vader.
The ocean depths are home to many creatures that some consider to be unnatural.
Bathynomus raksasa specimen (left) next to a closely related supergiant isopod, B. giganteus (right)
Sidabalok CM, Wong HP-S, Ng PKL (ZooKeys 2020)
According to LiveScience, the Bathynomus genus is sometimes referred to as "Darth Vader of the Seas" because the crustaceans are shaped like the character's menacing helmet. Deemed Bathynomus raksasa ("raksasa" meaning "giant" in Indonesian), this cockroach-like creature can grow to over 30 cm (12 inches). It is one of several known species of giant ocean-going isopod. Like the other members of its order, it has compound eyes, seven body segments, two pairs of antennae, and four sets of jaws.
The incredible size of this species is likely a result of deep-sea gigantism. This is the tendency for creatures that inhabit deeper parts of the ocean to be much larger than closely related species that live in shallower waters. B. raksasa appears to make its home between 950 and 1,260 meters (3,117 and 4,134 ft) below sea level.
Perhaps fittingly for a creature so creepy looking, that is the lower sections of what is commonly called The Twilight Zone, named for the lack of light available at such depths.
It isn't the only giant isopod, far from it. Other species of ocean-going isopod can get up to 50 cm long (20 inches) and also look like they came out of a nightmare. These are the unusual ones, though. Most of the time, isopods stay at much more reasonable sizes.
The discovery of this new species was published in ZooKeys. The remainder of the specimens from the trip are still being analyzed. The full report will be published shortly.
What benefit does this find have for science? And is it as evil as it looks?
The discovery of a new species is always a cause for celebration in zoology. That this is the discovery of an animal that inhabits the deeps of the sea, one of the least explored areas humans can get to, is the icing on the cake.
Helen Wong of the National University of Singapore, who co-authored the species' description, explained the importance of the discovery:
"The identification of this new species is an indication of just how little we know about the oceans. There is certainly more for us to explore in terms of biodiversity in the deep sea of our region."
The animal's visual similarity to Darth Vader is a result of its compound eyes and the curious shape of its head. However, given the location of its discovery, the bottom of the remote seas, it may be associated with all manner of horrifically evil Elder Things and Great Old Ones.
The first nation to make bitcoin legal tender will use geothermal energy to mine it.
Technology & Innovation
This article was originally published on our sister site, Freethink.
In June 2021, El Salvador became the first nation in the world to make bitcoin legal tender. Soon after, President Nayib Bukele instructed a state-owned power company to provide bitcoin mining facilities with cheap, clean energy — harnessed from the country's volcanoes.
The challenge: Bitcoin is a cryptocurrency, a digital form of money and a payment system. Crypto has several advantages over physical dollars and cents — it's incredibly difficult to counterfeit, and transactions are more secure — but it also has a major downside.
Crypto transactions are recorded and new coins are added into circulation through a process called mining.
Crypto mining involves computers solving incredibly difficult mathematical puzzles. It is also incredibly energy-intensive — Cambridge University researchers estimate that bitcoin mining alone consumes more electricity every year than Argentina.
Most of that electricity is generated by carbon-emitting fossil fuels. As it stands, bitcoin mining produces an estimated 36.95 megatons of CO2 annually.
A world first: On June 9, El Salvador became the first nation to make bitcoin legal tender, meaning businesses have to accept it as payment and citizens can use it to pay taxes.
Less than a day later, Bukele tweeted that he'd instructed a state-owned geothermal electric company to put together a plan to provide bitcoin mining facilities with "very cheap, 100% clean, 100% renewable, 0 emissions energy."
Geothermal electricity is produced by capturing heat from the Earth itself. In El Salvador, that heat comes from volcanoes, and an estimated two-thirds of their energy potential is currently untapped.
Why it matters: El Salvador's decision to make bitcoin legal tender could be a win for both the crypto and the nation itself.
"(W)hat it does for bitcoin is further legitimizes its status as a potential reserve asset for sovereign and super sovereign entities," Greg King, CEO of crypto asset management firm Osprey Funds, told CBS News of the legislation.
Meanwhile, El Salvador is one of the poorest nations in North America, and bitcoin miners — the people who own and operate the computers doing the mining — receive bitcoins as a reward for their efforts.
"This is going to evolve fast!"
NAYIB BUKELE
If El Salvador begins operating bitcoin mining facilities powered by clean, cheap geothermal energy, it could become a global hub for mining — and receive a much-needed economic boost in the process.
The next steps: It remains to be seen whether Salvadorans will fully embrace bitcoin — which is notoriously volatile — or continue business-as-usual with the nation's other legal tender, the U.S. dollar.
Only time will tell if Bukele's plan for volcano-powered bitcoin mining facilities comes to fruition, too — but based on the speed of things so far, we won't have to wait long to find out.
Less than three hours after tweeting about the idea, Bukele followed up with another tweet claiming that the nation's geothermal energy company had already dug a new well and was designing a "mining hub" around it.
"This is going to evolve fast!" the president promised.
How were mRNA vaccines developed? Pfizer's Dr Bill Gruber explains the science behind this record-breaking achievement and how it was developed without compromising safety.
Sponsored by Pfizer
Wondering how Pfizer and partner BioNTech developed a COVID-19 vaccine in record time without compromising safety? Dr Bill Gruber, SVP of Pfizer Vaccine Clinical Research and Development, explains the process from start to finish.
"I told my team, at first we were inspired by hope and now we're inspired by reality," Dr Gruber said. "If you bring critical science together, talented team members together, government, academia, industry, public health officials—you can achieve what was previously the unachievable."
The Pfizer-BioNTech COVID-19 Vaccine has not been approved or licensed by the Food and Drug Administration (FDA), but has been authorized for emergency use by FDA under an Emergency Use Authorization (EUA) to prevent COVID-19 for use in individuals 12 years of age and older. The emergency use of this product is only authorized for the duration of the emergency declaration unless ended sooner. See Fact Sheet: cvdvaccine-us.com/recipients.
Surprising Science
Every star we can see, including our sun, was born in one of these violent clouds.
Scroll down to load more…