This $100-million Startup Plans to Put Chips Into Human Brains to Enhance Intelligence
A startup with a $100 million investment wants to implant chips into human brains to enhance their abilities.
11 November, 2017
---
If you could, would you delete some memories you don't like and replace them with much better ones? How far are you willing to go to tweak your brain if doing so could give you super abilities? 
These are not just hypothetical questions to Bryan Johnson, the founder of the brain-hacking startup Kernel. He believes that in the next 15 years humans will be able to greatly expand their brain's natural abilities, and he put $100 million of his own money to make that happen.
Speaking recently at the Web Summit in Lisbon, Johnson said that in the next two decades, researchers should develop tools for the brain that will allow us to "pose any question we wanted" -
"For example, could I have a perfect memory?" asked Johnson. "Could I delete my memories? Could I increase my rate of learning, could I have brain to brain communication? Imagine a scenario where I say 'I want to know what it's like to be a cowboy in the American west in the 1800s?' and someone creates that experience mentally. I'm able to take that and purchase that from that person and experience that."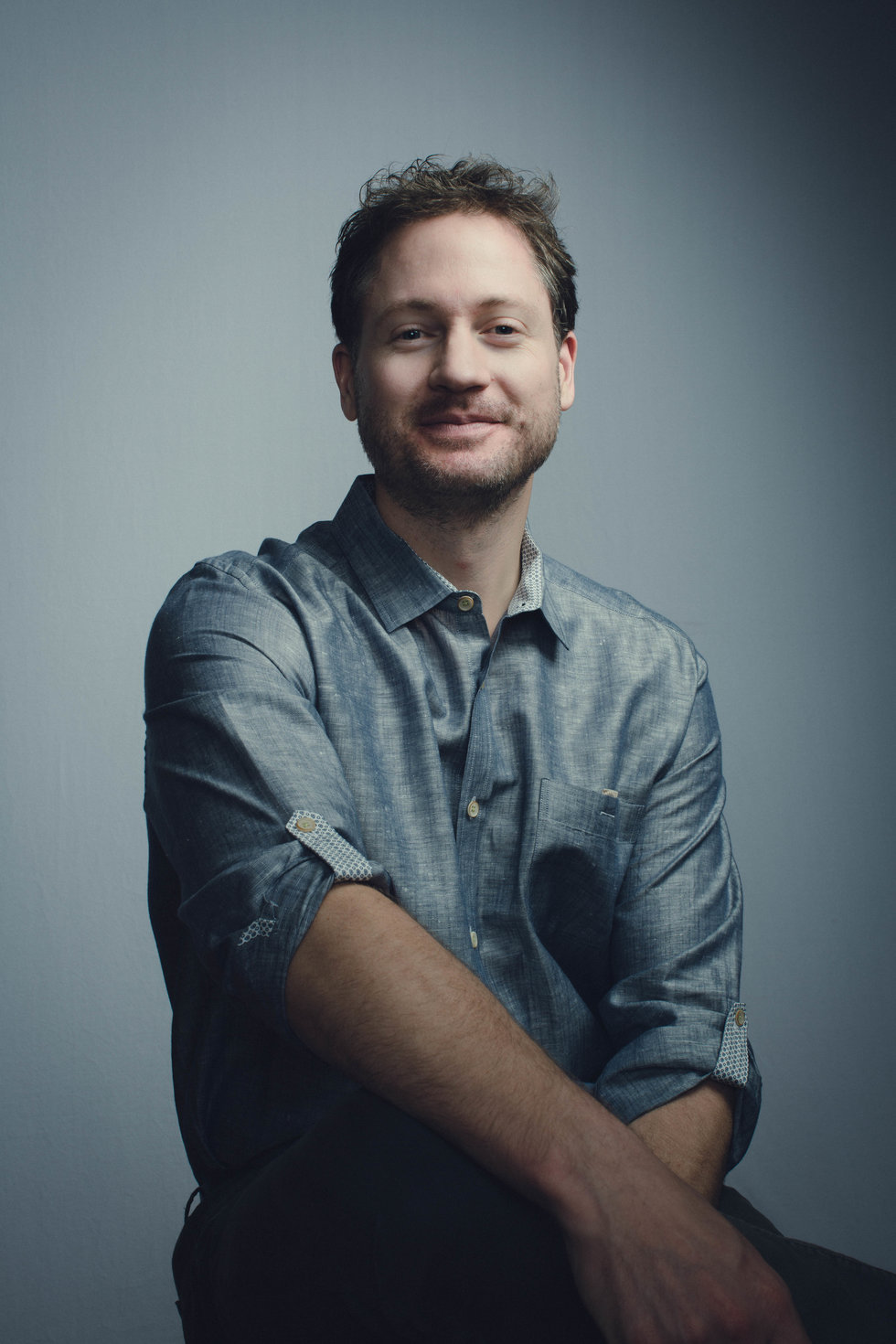 Bryan Johnson. Credit: Kernel.
The current focus for Kernel, called by Johnson a "human intelligence (HI) company," will be on developing new tech to treat neurological diseases. 
They want to build a tiny implantable chip, called a "neuroprosthetic" that will help people suffering from damage caused by strokes, concussions or Alzheimer's disease. But Kernel's ultimate objective looks towards the future, to continue developing the chip for the purpose of the brain's "cognitive enhancement." 
The company's mission statement describes their goals this way:
"To further explore our own human boundaries, a wave of new technologies needs to emerge that can access, read, and write from the most powerful tool we have — the human brain."
Could Johnson pull this off? The entrepreneur has been successful in his ventures so far, making money by founding and selling the payments company Braintree to Paypal for $800 million in 2013.
Johnson is also not the only one betting on a future where our brains have enhancements. Elon Musk is also developing a brain-computer interface and has founded a company to make what he calls "neural mesh" a reality.
You can hear Johnson's speech at the Web Summit here:
Lumina Foundation is partnering with Big Think to unearth the next large-scale, rapid innovation in post-high school education. Enter the competition here!
That's one way to reduce the national debt.
Change.org
Politics & Current Affairs
The tongue-in-cheek petition, whose stated aim is to reduce the national debt, has been signed more than 8,600 times as of Tuesday.
Selling Montana, the fourth largest state in the country, would constitute the largest land deal since the Louisiana Purchase.
The national debt is often a source of concern for individuals, but the chances of the U.S. defaulting on its debts are relatively low — in part because the bulk of the national debt is owned by the American public.
The part of your brain responsible for ASMR catalogs music, and appears to be a stronghold against Alzheimer's and dementia.
The parts of the brain highlighted in red and yellow are thought to control your sense of attention and memory. (image c/o Brain Network Lab)
popular
Some music inspires you to move your feet, some inspires you to get out there and change the world. In any case, and to move hurriedly on to the point of this article, it's fair to say that music moves people in special ways. 
Evolutionarily speaking, being gay is still something of an enigma
Videos
Heterosexual people have been less interesting to scientists than gay people, in terms of where they come from, because, evolutionarily speaking, being gay doesn't lead to a higher "higher reproductive fitness" — meaning, it doesn't lead to more babies.
Across cultures, gay boys tend to be more interested in spending time with their mothers.
We still don't really know why gay people are attracted to each other.
Big think's weekly newsletter.
Get smarter faster from the comfort of your inbox.
See our newsletter privacy policy
here
Most Popular
Most Recent
Big think's weekly newsletter.
Get smarter faster from the comfort of your inbox.
See our newsletter privacy policy
here
© Copyright 2007-2018 & BIG THINK, BIG THINK EDGE,
SMARTER FASTER trademarks owned by The Big Think, Inc. All rights reserved.