This philosopher thinks psychedelic drugs lead to the truth of experience
One philosopher believes psychedelic drugs are a gateway to truth and knowledge.
15 August, 2017
Philosopher Chris Letheby believes that psychedelic drugs are a legitimate way to achieve a spiritual and therapeutic transformation. His doctoral research at the University of Adelaide was the first systematic attempt to relate psychedelic experience and 21st century philosophy of cognitive science. He argued in his thesis that psychedelics can be rightfully regarded as bringing a deeper understanding of our selves and the world around us. In fact, he says, the use of psychedelics is very much consistent with philosophical naturalism and our current scientific knowledge.
---
While using psychedelics, Letheby maintains, subjects gain knowledge of their own psychological potential and the fact that their selves are constructed. He expanded on these ideas in his recent interview with the 3:AM Magazine.
Letheby says that as recent scientific evidence shows, psychedelic sessions can lead to the reduction in the symptoms of anxiety, addiction and depression. Since these activities prevent people from engaging with the world, our normal way of gaining knowledge, psychedelics provide what Letheby calls "epistemic benefits" - allowing the patients to get reconnected and be able to once again take in information.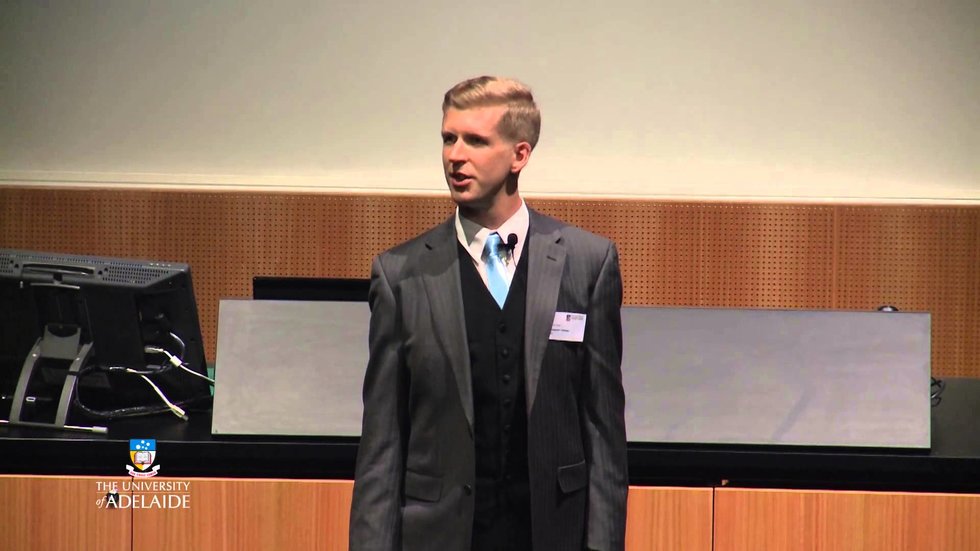 Chris Letheby.
The philosopher described his philosophy as "physicalism or materialism" that basically says the mind and consciousness emerge from "the complex organisation of non-minded, non-conscious things." He thinks that from that standpoint, psychedelic states can allow the subjects to gain "genuine knowledge" of psychology.
"Specifically, I think psychedelic subjects gain what philosophers call 'knowledge by acquaintance' of their own vast psychological potential," says Letheby. "They become directly acquainted—because it becomes manifest—with the modal or dispositional fact that there are vastly many, often very unusual, possible ways that their minds can be."
This is why, he claims, many spiritual seekers of the 60s ended up dedicated to meditation to expand upon the potential they realized existed while tripping.
He also thinks psychedelics can illustrate to people that the self is constructed. He thinks the drugs can offer a quicker path than meditation to having a transformative "ego dissolution experience".
To those who criticize psychedelics as not providing a true experience since it's not grounded in reality, Letheby says such drugs can really lead to "real knowledge".
"My claim is not just that psychedelic experience involves meaning, but that psychedelic transformation does," expounds Letheby. "I mean something very specific by this: that the causal process leading from psychedelic ingestion to psychological benefit (be it therapeutic or cosmetic) essentially involves phenomenally conscious mental representations. This is important because it is a way of making precise the claim that psychedelic transformation is a distinctive type of psychopharmacological intervention."
In a Matrix-like twist, the philosopher also argues that psychedelic experiences can show that the "ordinary waking perception" is actually a "controlled hallucination." What psychedelics do is disrupt this illusion and "could draw people's attention to the constructed or simulated nature of the reality in which they live." The drugs can show that the entire world they inhabit is produced by and exists within their consciousness.
Check out the full interview here, with a fascinating discussion of other topics like the role of neuroscience and antidepressants in our lives.
Lumina Foundation is partnering with Big Think to unearth the next large-scale, rapid innovation in post-high school education. Enter the competition here!
Good science is sometimes trumped by the craving for a "big splash."
Videos
Scientists strive to earn credit from their peers, for grants from federal agencies, and so a lot of the decisions that they make are strategic in nature. They're encouraged to publish exciting new findings that demonstrate some new phenomenon that we have never seen before.
This professional pressure can affect their decision-making — to get acclaim they may actually make science worse. That is, a scientist might commit fraud if he thinks he can get away with it or a scientist might rush a result out of the door even though it hasn't been completely verified in order to beat the competition.
On top of the acclaim of their peers, scientists — with the increasing popularity of science journalism — are starting to be rewarded for doing things that the public is interested in. The good side of this is that the research is more likely to have a public impact, rather than be esoteric. The bad side? To make a "big splash" a scientist may push a study or article that doesn't exemplify good science.
Moans, groans, and gripes release stress hormones in the brain.
popular
Could you give up complaining for a whole month? That's the crux of this interesting piece by Jessica Hullinger over at Fast Company. Hullinger explores the reasons why humans are so predisposed to griping and why, despite these predispositions, we should all try to complain less. As for no complaining for a month, that was the goal for people enrolled in the Complaint Restraint project.
Participants sought to go the entirety of February without so much as a moan, groan, or bellyache.
Two space agencies plan missions to deflect an asteroid.
ESA's Hera mission above asteroid 65803 Didymos. Credit: ESA/ScienceOffice.org
Surprising Science
NASA and the European Space Agency (ESA) are working together on missions to a binary asteroid system.
The DART and Hera missions will attempt to deflect and study the asteroid Didymoon.
A planetary defense system is important in preventing large-scale catastrophes.
Big think's weekly newsletter.
Get smarter faster from the comfort of your inbox.
See our newsletter privacy policy
here
Most Popular
Most Recent
Big think's weekly newsletter.
Get smarter faster from the comfort of your inbox.
See our newsletter privacy policy
here
© Copyright 2007-2018 & BIG THINK, BIG THINK EDGE,
SMARTER FASTER trademarks owned by The Big Think, Inc. All rights reserved.