No Biggie, Neil deGrasse Tyson proposed a new kind of government
Neil deGrasse Tyson proposed an ideal form of government and caused a viral debate.
30 June, 2016
After the tumultuous election year America had, the debate over what kind of leaders we want to represent us did not end. Helpful to the discussion are ideas by the famous astrophysist and speaker Neil deGrasse Tyson who in 2016 tweeted his thoughts on an ideal form of government:
Earth needs a virtual country: #Rationalia, with a one-line Constitution: All policy shall be based on the weight of evidence
Tyson's viral tweet was generally received with mixed emotions as people weren't sure how "Rationalia" would work and immediately saw some kind of fascist regime with eugenics on its mind. Or maybe something with communist underpinnings. Much of the doubt stemmed from the lack of confidence in the basic rationality of our species.
Presumably, Tyson does not see it that way and simply wants a government that is based on scientific evidence and reason.
In Tyson's videos for BigThink, he touches upon several topics relevant to this discussion. Here he talks about the intersection of science and faith:
If you dissect the tweet further, you can notice that he's calling for Earth to have a "virtual country" with an evidence-based directive in its constitution. Perhaps, he's not saying this should be the only country in existence but it may be a sort of affiliation for all rational people (whatever physical country they might actually inhabit). This could lead to an interesting, internet-based experiment.
To further bolster the case for Rationalia, Tyson already recruited some of its first citizens. Namely, a host of famous "rational" people like Richard Dawkins and Brian Greene.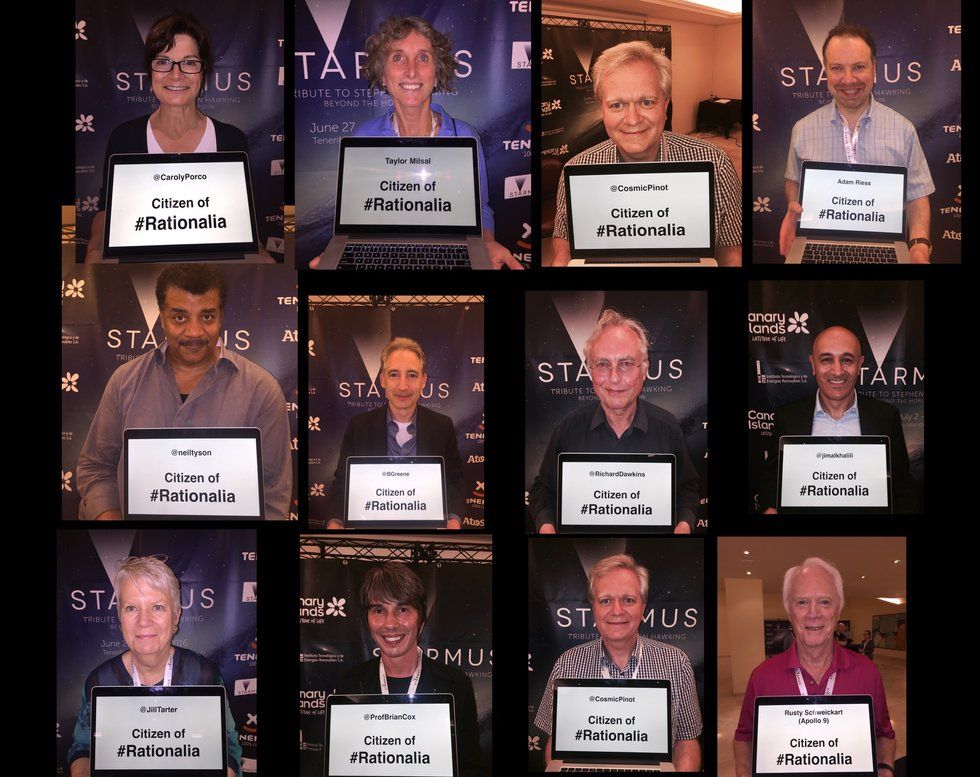 What, in particular, does Tyson like about rationality?
He goes into more detail in the video below. As he says towards its end (around 8:28) - it is unstable to build a government on a belief system. Religion or matters of belief or disbelief in provable issues (like the mountain of data suggesting climate change), do not have a place in government.
Tyson says:
What you want is objectively verifiable truths, that we can all agree - that's what you build your economic system on, your government system.
And if you wouldn't mind having a President Tyson, you might want to check out his views on why STEM is important in boosting America:
Former president of the ACLU Nadine Strossen discusses whether our society should always defend free speech rights, even for groups who would oppose such rights.
Sponsored by Charles Koch Foundation
Former ACLU president Nadine Strossen understands that protecting free speech rights isn't always a straightforward proposition.
In this video, Strossen describes the reasoning behind why the ACLU defended the free speech rights of neo-Nazis in Skokie, Illinois, 1977.
The opinions expressed in this video do not necessarily reflect the views of the Charles Koch Foundation, which encourages the expression of diverse viewpoints within a culture of civil discourse and mutual respect.
Designers from Luxembourg created a smart planter that can make anyone have a green thumb.
Technology & Innovation
A design team came up with a smart planter that can indicate 15 emotions.
The emotions are derived from the sensors placed in the planter.
The device is not in production yet but you can order it through a crowdfunding campaign.
Autism is a widely misunderstood condition surrounded by falsehoods, half-truths, and cultural assumptions.
Mind & Brain
Autism-spectrum disorder covers a wide range of neurodevelopmental conditions that are highly individualized.
The prevalence of autism continues to increase in the United States, not due to vaccines but increased awareness and improved diagnosis.
Autism awareness is crucial as treatment strategies are more effective if accessed early.
Big Think Edge
Often times, interactions that we think are "zero-sum" can actually be beneficial for both parties.
Ask, What outcome will be good for both parties? How can we achieve that goal?
Afraid the win-win situation might not continue? Build trust by creating a situation that increases the probability you and your counterpart will meet again.