How to join the Illuminati, other secret societies
Is there a way to join an infamous secret society like the Illuminati or Skull and Bones? Or even Disney's secret supper club within Disneyland?
27 April, 2018
We all know Beyoncé and Jay Z are most likely in the Illuminati. And George Bush is in Skull and Bones. Does that mean you have to be amazingly successful or come from blue blood to join a secret organization that rules the world through a New World Order? Let's see if there's a way to join the Illuminati.
---
The actual Illuminati was a secret society, founded in 1776 in Bavaria (now in Germany). That organization upheld the ideals of the Enlightenment, fighting superstition, abuses of state power and undue religious influence on the life of the public. The group was outlawed by the Bavarian Ruler Charles Theodore, who did so at the urging of the Roman Catholic Church, which understandably did not agree with the Illuminati teachings.
Johann Wolfgang von Goethe, the literary titan who penned" Faust," was counted among the Illuminati members as were other prominent citizens. At its apex, the organization had up to 2,500 members. Its reach ultimately dwindled and various government edicts were successful in disbanding the organization by 1787.
There was a theory, published in 1797 and 1798 in Augustin Barruel's Memoirs Illustrating the History of Jacobinism and John Robison's Proofs of a Conspiracy, that the Illuminati have survived and, in fact, managed to influence world events in an audacious international conspiracy.
Whether that's true is hard to judge, especially if you're not a member of the Illuminati, but there have been some modern organizations that claim their heritage back to the original Bavarian group. Chances are, these groups are not the real Illuminati either, as ones like this one just try to sell you stuff. They also have an exciting commercial that challenges you to participate in the continuing survival of the human species:
So, to summarize, no you probably cannot join the Illuminati because they no longer exist. Or do they?
Another secret organization you might have heard about is the Skull and Bones. Is it taking in new members? Well, it probably is but you have to go to Yale to join.
The Skull and Bones is an undergraduate secret society at the esteemed Ivy League institution in New Haven, Connecticut, that was founded in 1832. Every year, it selects fifteen prominent members of the junior class to join its ranks. Both men and women are eligible and once accepted are called "Bonesmen".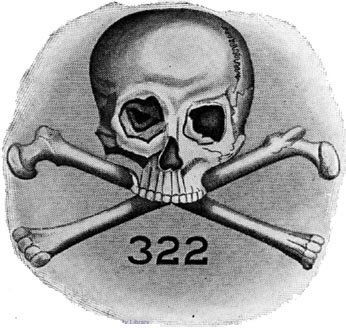 The logo of the Skull and Bones. According to one theory, 322 stands for the year the society was founded (1832) and also shows that it's the second chapter of the Bavarian Illuminati.
Both President George H.W. Bush and his son George W. Bush are members, along with the former Secretary of State John Kerry and the other prominent figures of the American government. This has led to the reputation that the society somehow runs a conspiracy to control the world. One theory has the "Bones" micromanaging the CIA. How true that is only the Bonesmen can know but it's one society you might be able to join under the right circumstances.
Of course, such elite clubs are ultimately not for everyone. That's just how our society is organized. Even Disney has a secret club called Club 33, with a 14-year waiting list for new memberships. Being in the club gives you exclusive perks, like alcohol, since it's the only place that serves it in Disneyland. You can also get access to early park admission and special lounges.
Another infamous secret group is undoubtedly the Freemasons. Of course, it's not all that secret anymore and that's one society you can actually join today. This fraternal organization traces its origins to the meetings of local stonemasons who gathered as far back as the fourteenth century to regulate qualifications for their guilds. The tools of the stonemasons are looked at as symbols representing moral truths and lessons.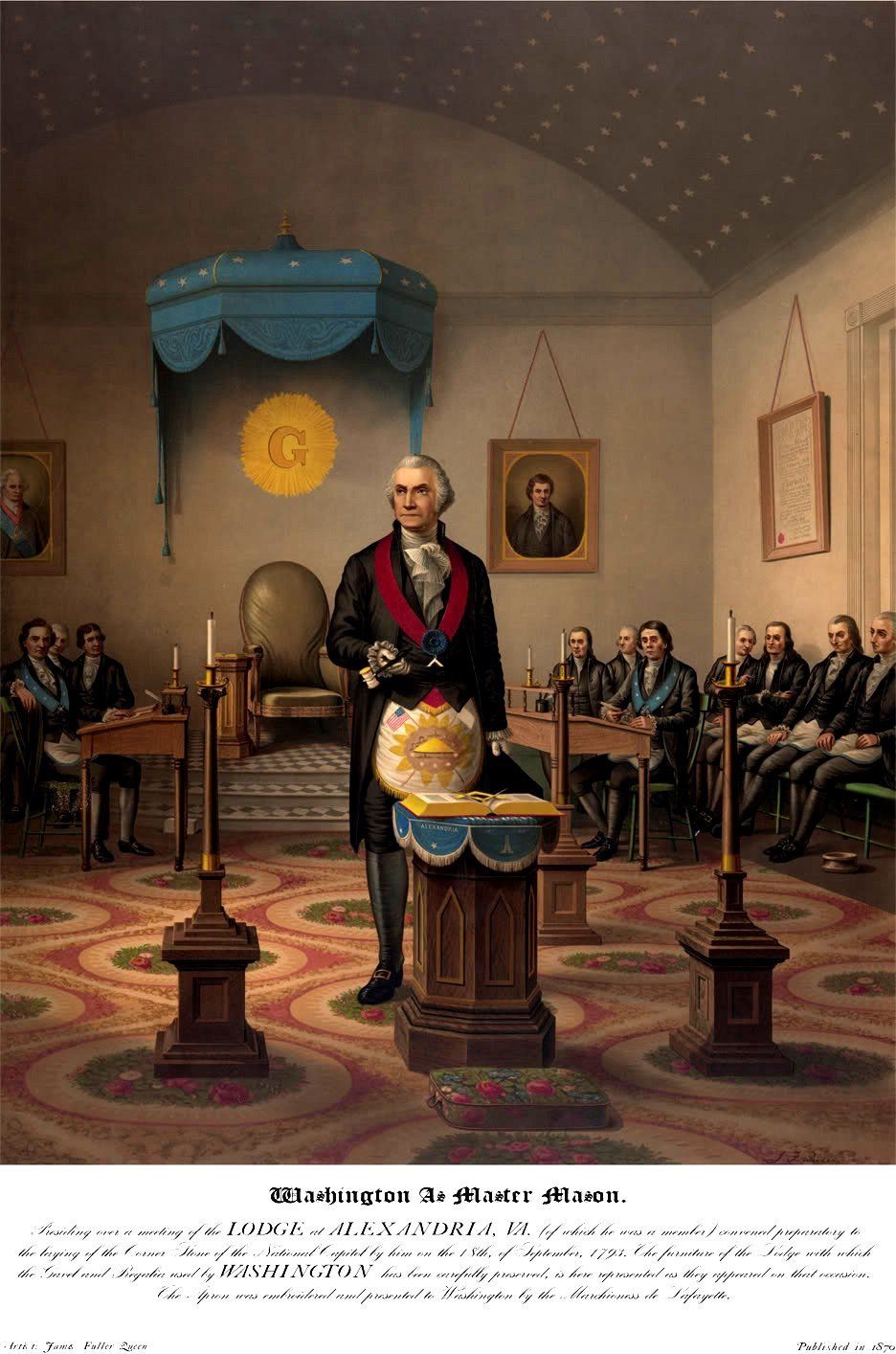 U. S. President George Washington presiding over a meeting of the Lodge of the Alexandria, Virginia Masonic Lodge. This meeting prepared the lodge to lay the cornerstone for the United States Capitol on September 18, 1793.
There are numerous independent lodges all around the world, representing up to 6 million members. There is no one body controlling all the lodges, so there goes the conspiracy theory of world domination by the Masons. Here's a list of lodges around the world.
Related Articles Around the Web
From Your Site Articles
What can 3D printing do for medicine? The "sky is the limit," says Northwell Health researcher Dr. Todd Goldstein.
Northwell Health
Sponsored by Northwell Health
Medical professionals are currently using 3D printers to create prosthetics and patient-specific organ models that doctors can use to prepare for surgery.
Eventually, scientists hope to print patient-specific organs that can be transplanted safely into the human body.
Northwell Health, New York State's largest health care provider, is pioneering 3D printing in medicine in three key ways.
The phenomenon that makes our favourite drinks bubbly is, alarmingly, the same one that causes decompression sickness in divers. Why do we still love it?
Surprising Science
Think of the last time you had something to celebrate. If you toasted the happy occasion, your drink was probably alcoholic – and bubbly.
If you don't want to know anything about your death, consider this your spoiler warning.
Culture & Religion
For centuries cultures have personified death to give this terrifying mystery a familiar face.
Modern science has demystified death by divulging its biological processes, yet many questions remain.
Studying death is not meant to be a morbid reminder of a cruel fate, but a way to improve the lives of the living.
Big think's weekly newsletter.
Get smarter faster from the comfort of your inbox.
See our newsletter privacy policy
here
Most Popular
Most Recent
Big think's weekly newsletter.
Get smarter faster from the comfort of your inbox.
See our newsletter privacy policy
here
© Copyright 2007-2019 & BIG THINK, BIG THINK EDGE,
SMARTER FASTER trademarks owned by The Big Think, Inc. All rights reserved.